4 Sets of Ultra External Bifold Doors
Our customers often have the odd challenge we can help with; but the one Alan and Tania Waterland from Wiltshire faced was a fairly big one that was beyond anyone's control.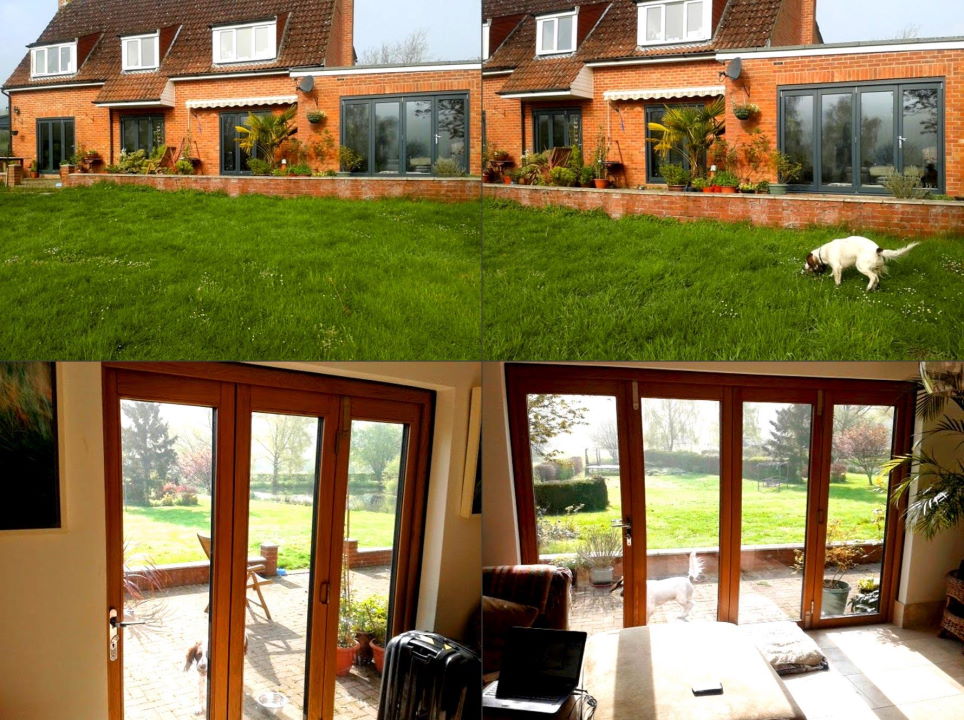 Several years ago the couple purchased a 1970's property overlooking an area of outstanding natural beauty in the Wiltshire countryside. They planned to demolish the old house and build a purpose built and designed dream home of their own – then the recession hit and all plans were off.
Undaunted Alan and Tania moved to Plan B, which involved a total renovation and modernisation of the house. Working to a new budget the couple set about creating the home they both wanted.
"We have incredible views across a lake, woodlands and meadows and we wanted to be able to enjoy that from anywhere downstairs," says Alan. "We decided that to make this happen we had to remove two old windows, knock out a wall, take out a bay window and replace some French doors. We wanted a free-flowing area downstairs where every room opened up into the next and lead to the wonderful view; and thanks to the Vufold doors we now have that," says Alan.
The ambitious plans involved the installation of three sets of six foot Ultra range doors and a 10 foot set of the same range in August 2013.
The Ultra Bifold range comes with a wooden interior finish and a powder coated external finish available in grey or white. It was this option that attracted the couple to the Ultra range. "The grey external finish works perfectly with the red brick of the house while the wooden internal finish matches the hardwood floor I had fitted to the rooms downstairs. On top of that the enhanced security of the doors gives us peace of mind, as the next house to us is over half a mile away. I did worry that with so much glass replacing solid brick we may lose heat but we haven't noticed anything at all, which is probably down to the triple glazing" says Alan,
So would the couple recommend Vufold to others? "I dare say you could get cheaper options but you really have to look at the quality and ask yourself will the doors last. You can feel the superiority of our doors and I'd have no problem in advising people to go to Vufold when looking for bi-fold doors," says Alan.