---
Sometimes it takes the addition of a new family member to kick-start a major renovation project, as Andrew Waters from London found out recently. Andrew and his partner had talked about adding a loft conversion and extension to their 1930's end terrace home for a while, but the imminent arrival of Waters Junior was the spark that made things happen.
---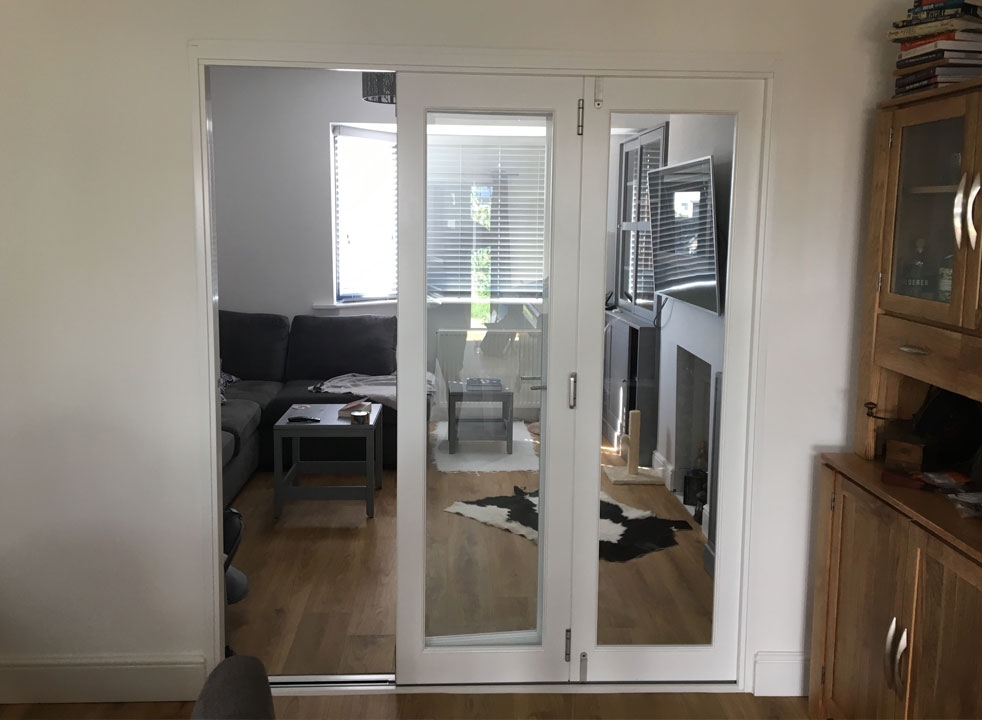 ---
From the off the couple knew what they wanted in the downstairs living quarters; a modern, sleek and open area that also had discrete rooms to afford privacy when required. Building work started in January, which gave the couple plenty of time to look around for doors that would separate the lounge area from the dining room.
---
"We thought about how the doors would work for quite a while as we did not want them to spoil the look that we had designed for the living rooms. We didn't want doors that would feel in the way, so we started looking for bi-fold doors and that's when we found Vufold via Google, "says Andrew.
---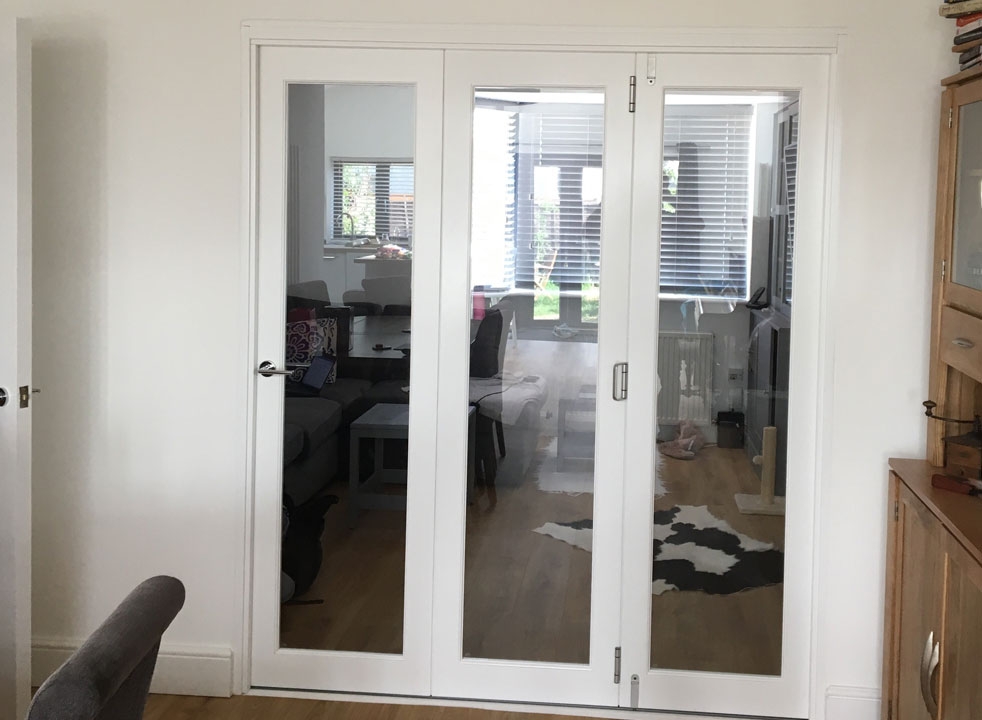 ---
A visit to the Vufold website saw the couple impressed by what Andrew describes as doors that look manufactured to high standards and with longevity as a design ethic.
---
"I was very impressed with the website. It has good, clear information and the videos show the functionality of the doors very well. The reviews gave us confidence and when we saw how perfectly the Finesse range matched our design ideas, we placed an order," says Andrew.
---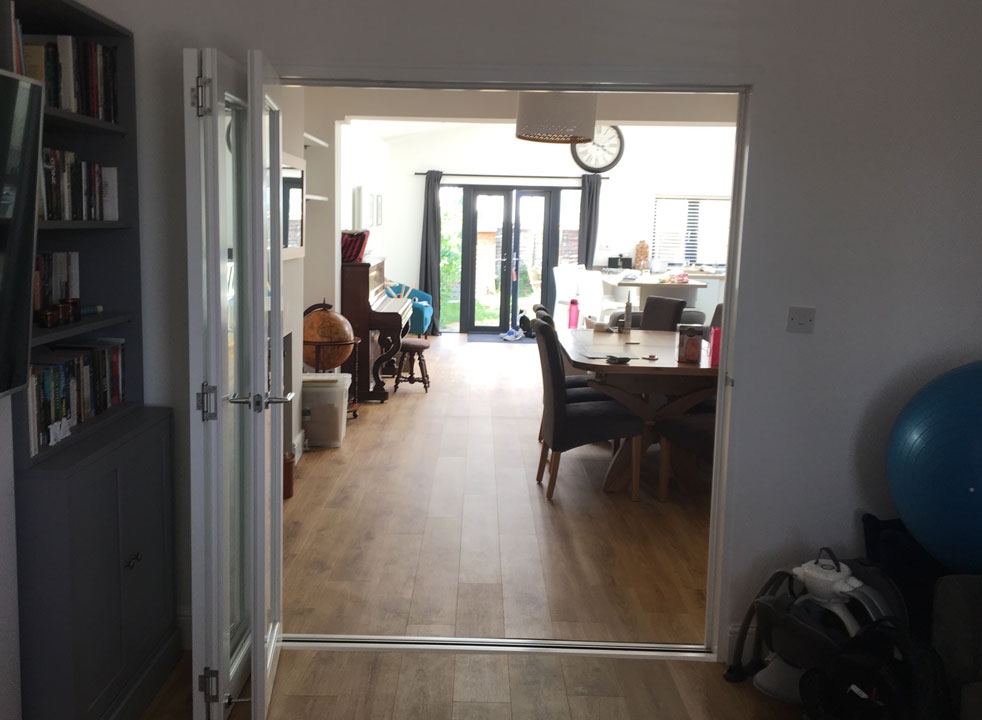 ---
The ordering and booking of the delivery date were done by Andrew using his phone to interact with the Vufold website. According to Andrew every aspect of dealing with Vufold went as seamlessly as possible, with the doors arriving inside a week of them being ordered.
The major renovation work was completed in the Spring, with the builders having no problems fitting the doors. With the doors in situ, Andrew says he and his partner are very pleased with the decision to choose Vufold above all the other bifolding door suppliers on the market.
---
"The Finesse range really compliments our contemporary designs. They are smooth, easy to operate, fold right back to the wall and have a great glass to wood ratio. We are very happy with them indeed," says Andrew.
NEED HELP WITH A PROJECT?
GET £50 IF WE PUBLISH YOUR PROJECT