---
Big ideas and big dreams need big planning, so when David Cooper and his wife moved into a new home, they set about devising a five-year plan for how they wanted their new home to look – in time.
The Cooper's new home in St. Helen's. Merseyside offered many opportunities but one, in particular, drew itself to David's attention.
---
"I noticed when we moved in that the kitchen windows offered a really good view overlooking the garden. The problem was that you had to stand up to look through the windows to enjoy it, and we wanted something far more panoramic, which is why we decided we would extend the kitchen area and install big bifold doors"
---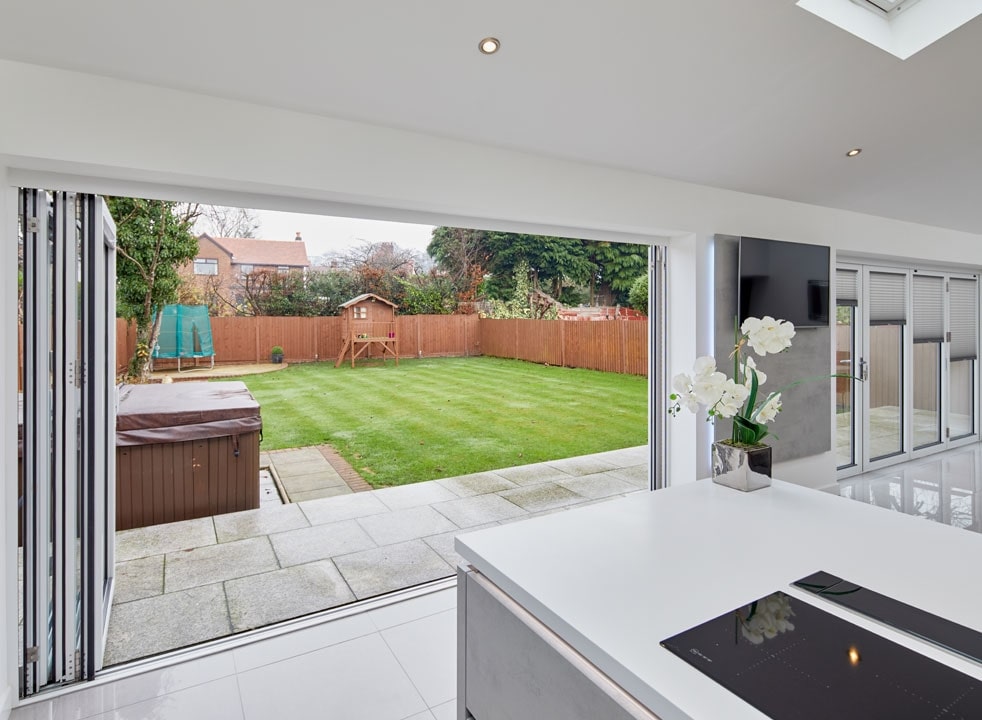 ---
David was already aware of bifolding doors and what they can do to improve a space from looking at them online.
---
"Pinterest and Instagram are full of pictures that show how the light comes through to illuminate the various space they can provide. On top of that, programmes on TV like Grand Designs often feature them, but we also had our own personal recommendation in the form of my father. He'd had internal bi-fold doors for some time and had turned into something of an ambassador for them. What's more, he had purchased his from Vufold, so we did not have too much trouble in trying to find a supplier"
---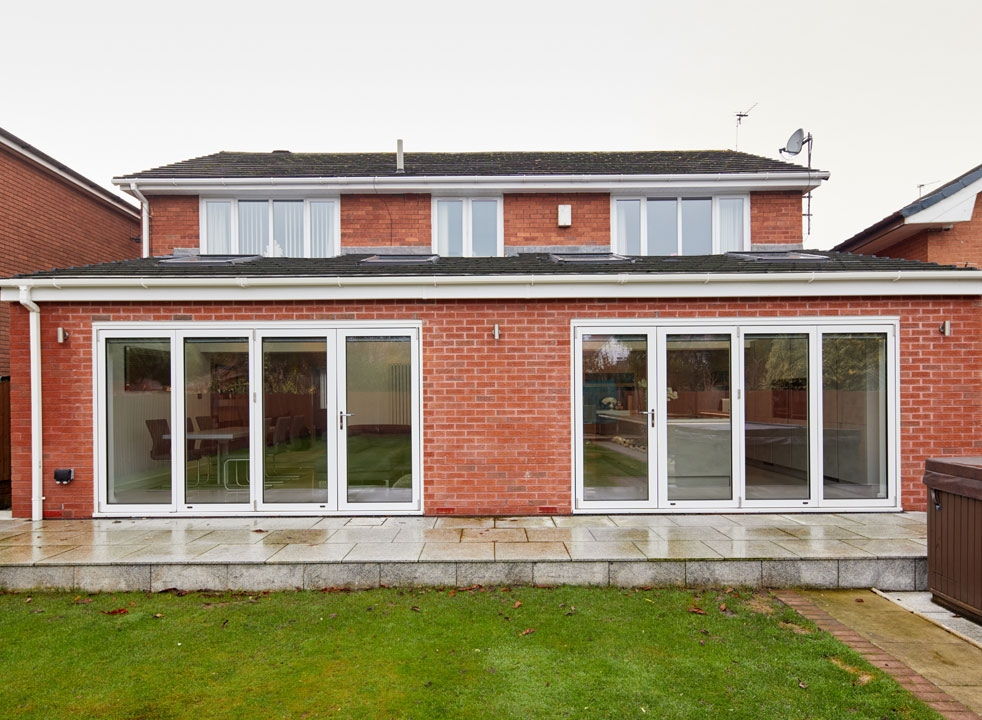 ---
David and his wife paid a visit to the Vufold showroom in Macclesfield where they were shown the Supreme range of external bifold doors, which they both instantly liked.
---
"We were impressed with the Supreme doors as the hinges and handles in the brushed aluminium matched our existing fittings. The personal service and attention we got from the sales team was excellent which left us feeling we were making the right choice with Vufold. We wanted a double set of 3.6m doors, so this was no small project, we knew we needed to be in safe hands, which is why we asked Vufold's specialist team to fit the doors for us. It's a good job that we did, as our builder had made some slight measurement errors with the portals he had built. Thankfully, the easy to follow instructions for assembly and the expertise of the fitting team sorted out the problem and the doors were hung to schedule"
---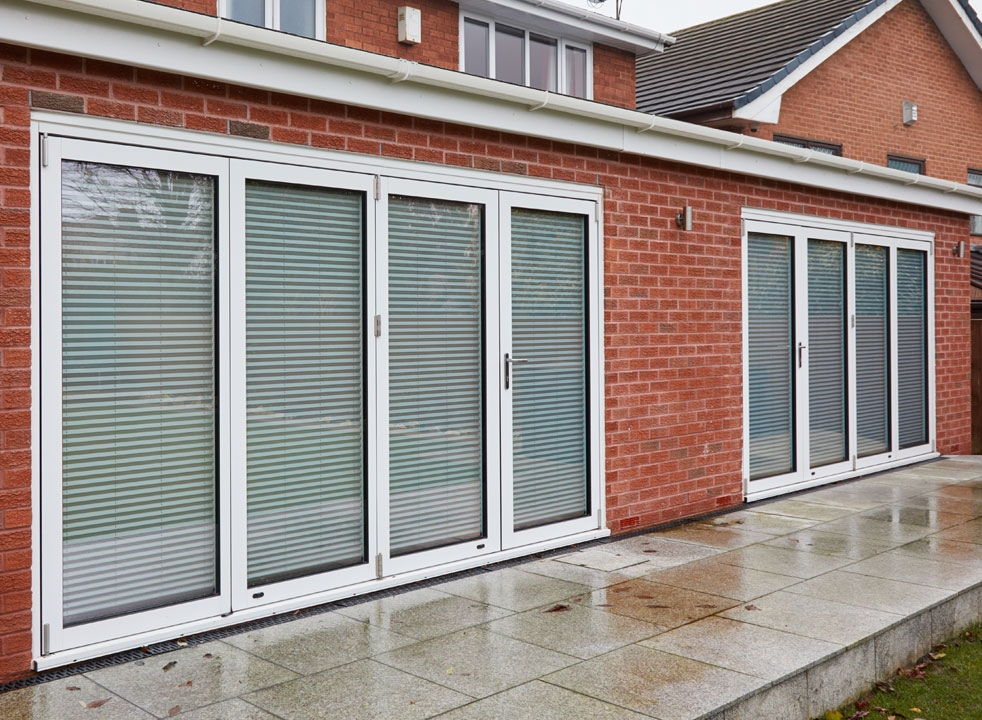 ---
To complement the two sets of doors, the Coopers ordered matching white blinds to create a totally stunning finish to the extended kitchen and living area. The bi-folding doors have now been in situ for over a year, time for David to reflect on his father's advice and whether or not the doors have provided what he and his wife envisioned when they set out their five-year plan.
---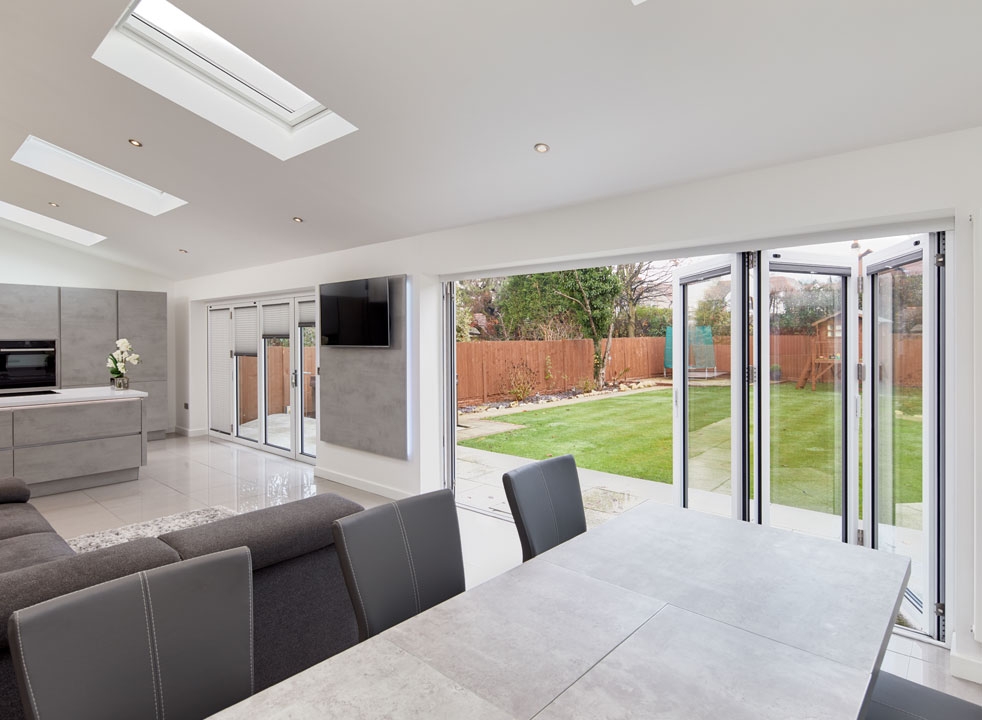 ---
"We have no doubt at all that we made the right choice with Vufold. From start to finish they have been excellent. No question has ever been too much trouble for them to answer on finance, delivery or fitting. At the beginning of the year, we had a really sustained cold period, but you would not have known that inside the house as the doors insulated us perfectly, and with so much glass in the doors, it just goes to show the quality of them in doing that. During the long hot summer, we were able to throw the doors back and enjoy the feeling of the garden and inside of the house being connected, but again the quality of the glass and the way it is treated meant that even with all the doors closed it did not feel like a greenhouse in the kitchen. We are totally satisfied with every aspect of the Vufold doors and would suggest everyone follows my dad's advice"
---