---
There's an old saying that goes along the lines of "if you want something doing well – do it yourself" – which is pretty much the tenet that Adrian Mason followed when he wanted external bifold doors fitting to the new extension built on the back of his house.
Adrian's plans for his four-bedroom detached property on a 1980's development included a substantial extension that would house new kitchen and dining areas, as well as creating a large open space that connected with the lounge.
Light and lots of it would be very important to the design. The extension was an unusual shape with a 14-foot aperture in an 18-foot-long wall that would lead out into the garden. Adrian and his wife knew that they wanted a durable exterior, and interior fittings that would complement the wooden materials they intended to use inside the house.
---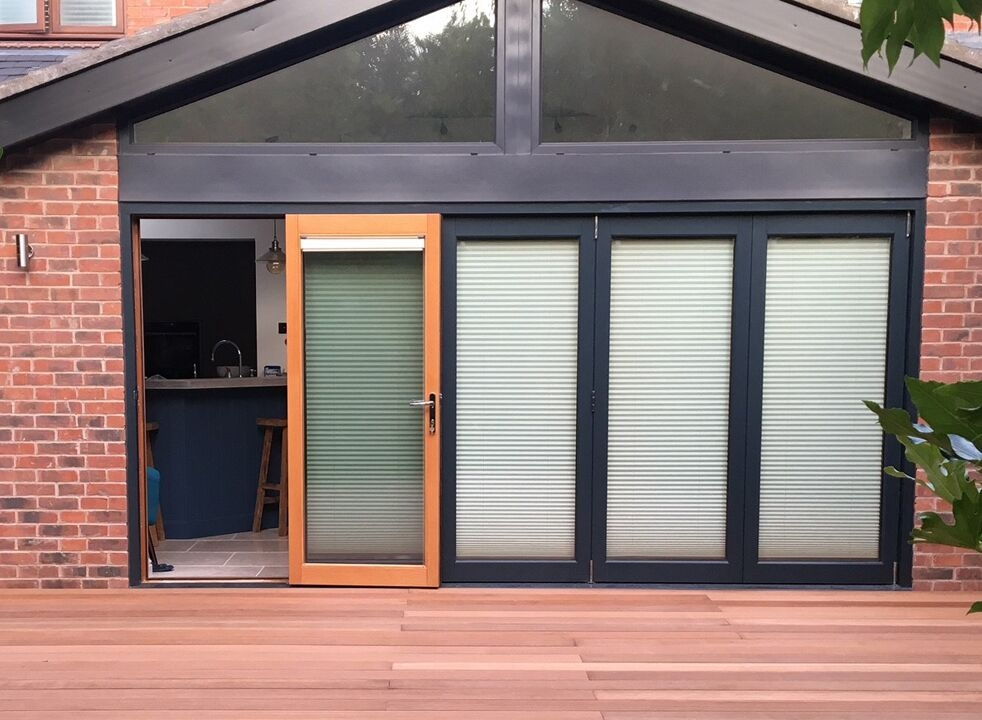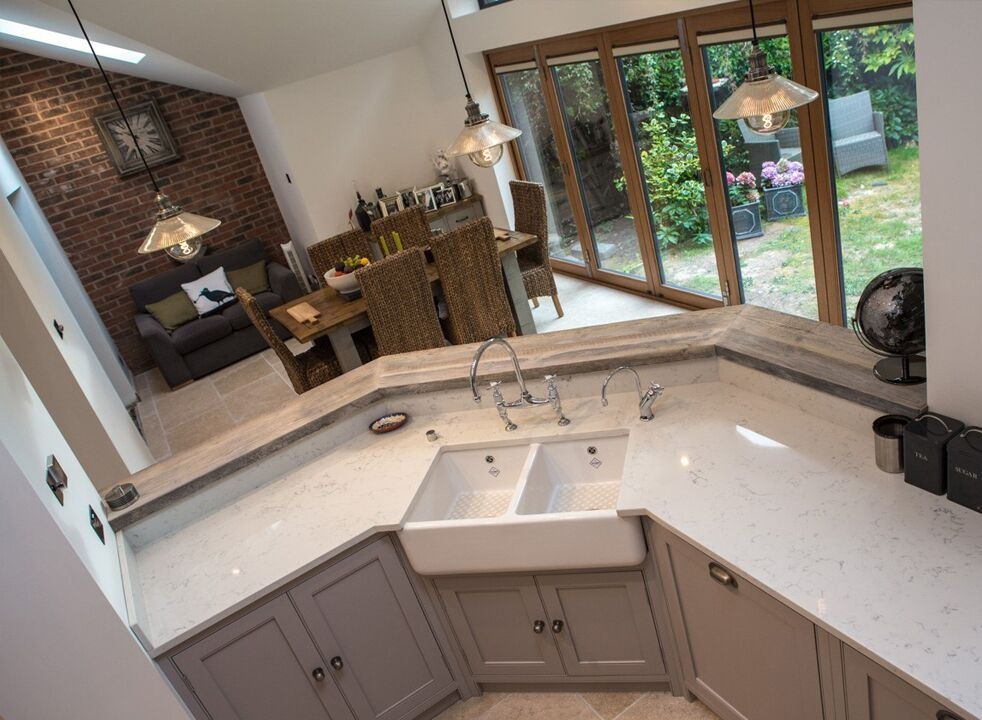 ---
The couple paid a visit to the Grand Designs exhibitions and took a look around the Vufold stand.
"We were very impressed with the quality of the doors on first viewing. You can tell from the feel and the weight that the Vufold doors are not cheap but at the same time, they are far superior to similar doors available at higher prices. When we paid our second visit to an exhibition and again found Vufold, we took another look and decided there and then that they were the doors for us. My wife was adamant that she did not want a metal or plastic finish to the inside of the doors, so when we realised that the Ultra range came with aluminium external finishing and oak finish internals, we were so happy we ordered on the spot."
---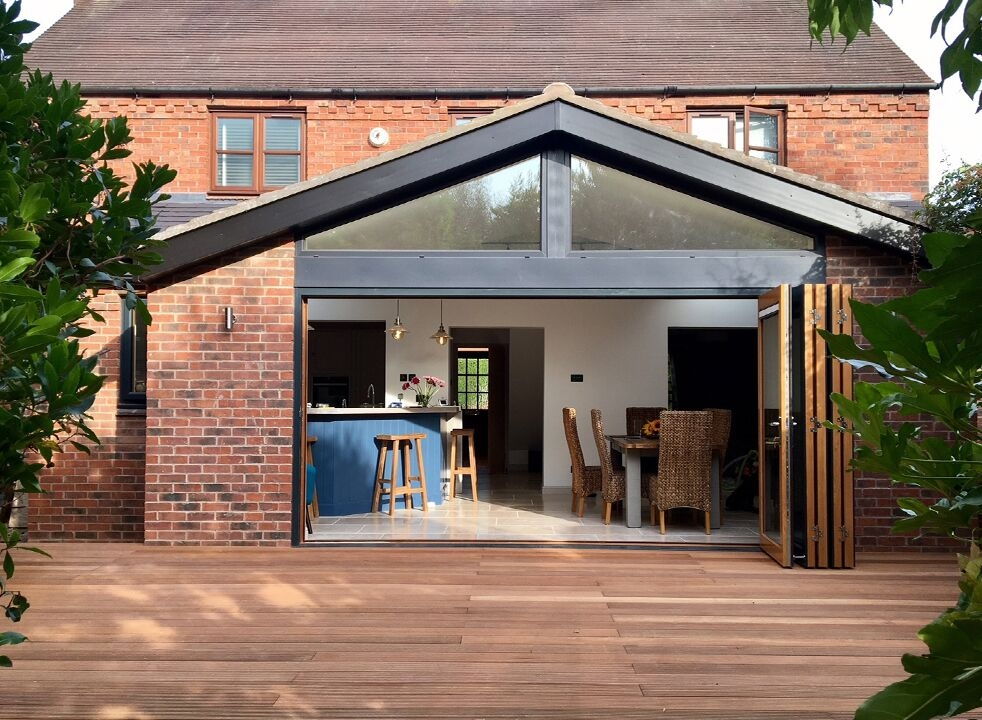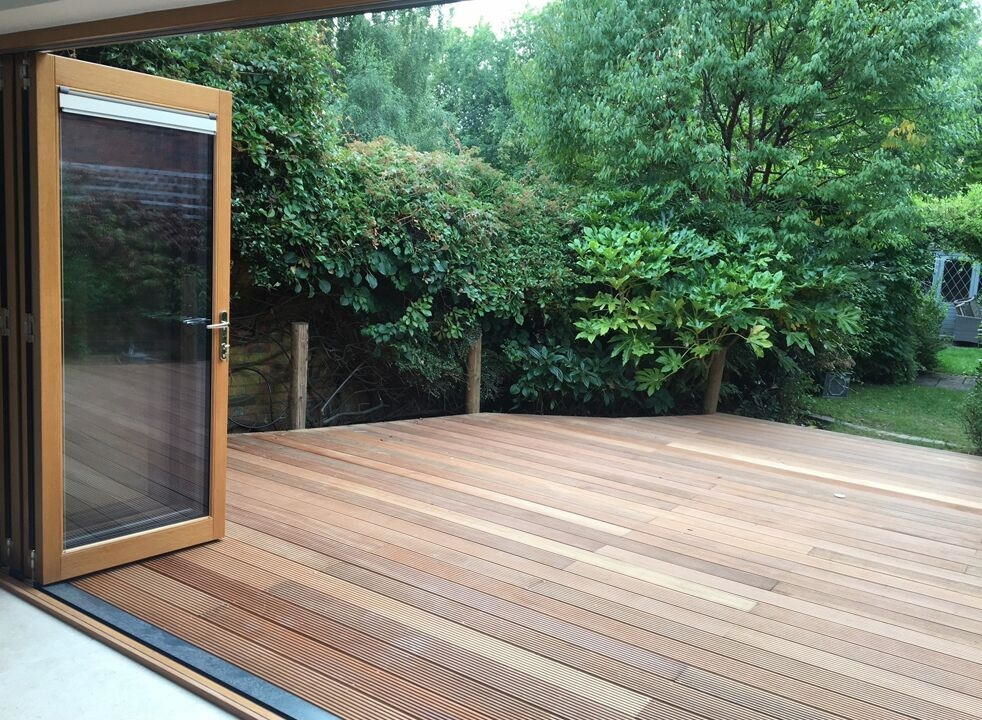 ---
The building of the extension took a little bit longer than the couple had expected. Although that was a bit of a hindrance, with Adrian planning on completing much of the work himself, in the end, it was more of a hiccup than major problem. And neither was fitting the triple-glazed doors with the assistance of a friend as Adrian explains.
"I enquired about getting a couple of companies to fit the doors for me as I thought it might require specialists, but for some reason the people I approached did not seem interested. In the end I bit the bullet and hung the doors myself with help from a friend. Don't get me wrong, I was a bit nervous about the weight of them and whether or not I could manage the technical bits, but I found the instructions quite easy to follow and was happily surprised at how easily they hung from the upper rail."
---
"You could say it was something of a labour of love because we really love the way the doors look now – they totally finish off the house from inside and out. The triple glazing is great at keeping out the noise and you would never know they weighed so much given the effortless way they glide open and shut. I love the little things that make the difference, like the fact that we did not need to put in a gutter between the outside decking and the edge of the door frame because it is built into the door system. Being able to place the single entry door at the end is so pleasing on the eye as well – I can't recommend Vufold's doors highly enough really."
---