---
Have you ever wondered why designers of brand new houses don't go that extra step to create something special instead of going for the standard option? That's precisely the question Melanie Marchant asked herself when she looked at a brand new chalet bungalow she planned to move into this year – but thanks to discovering Vufold, she very quickly put that error right.
After living in Liverpool for several years, Melanie, who has been involved with property development and design for some time, planned to move back to her homeland of East Sussex. Being very clear about what she wanted from her next property, Melanie started looking around at bi-folding door suppliers and, on discovering Vufold, she popped down the M6 to visit the showroom in Macclesfield.
On being given a tour of the showroom, Melanie's eye was taken by Vufold's Master range of external bi fold doors.
"I really liked the fact that they are a wooden construction and that the frames are slimmer than many others I'd seen. I wanted bags of light coming into the house, so more glass and less frame was just what I was looking for."
---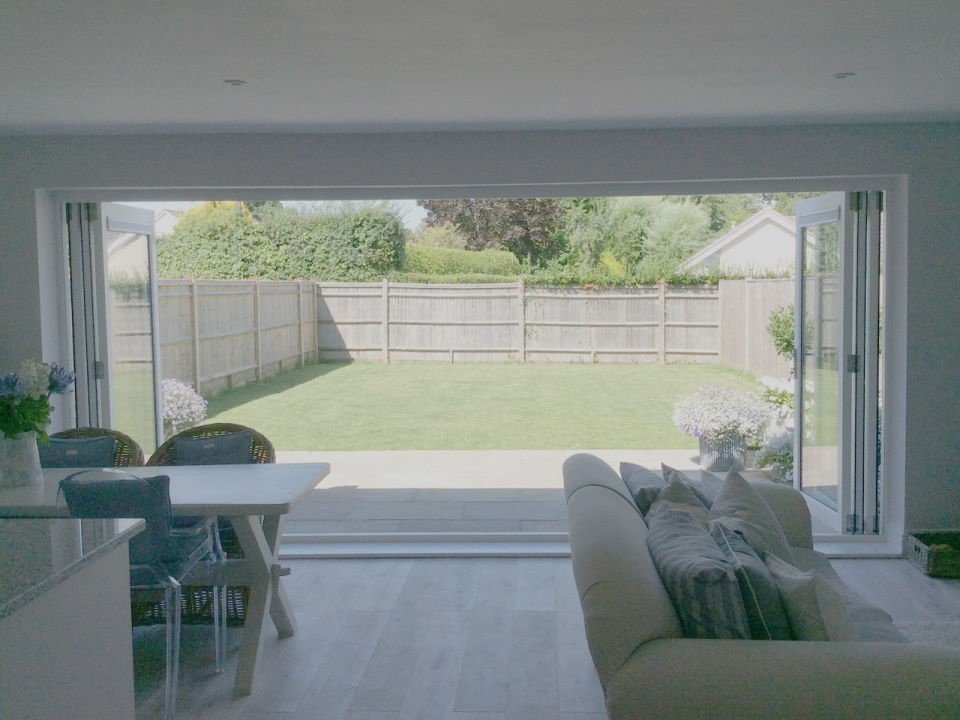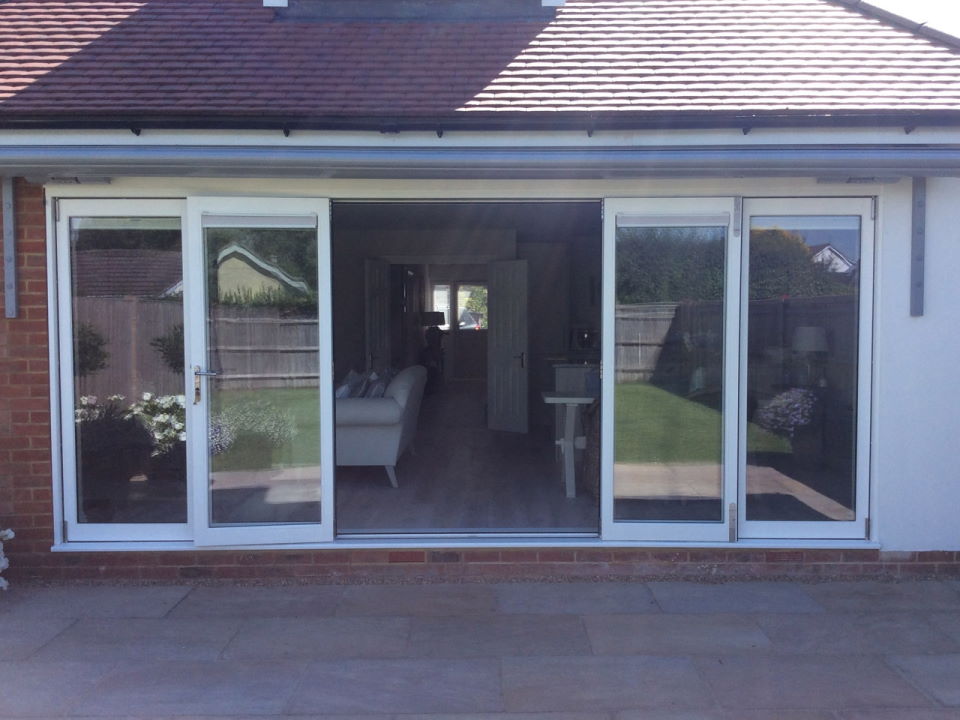 ---
With her choice of bi-fold doors decided on, Melanie went in search of her next property and on finding a brand new bungalow in a small gated development not far from Brighton, she bought it and started plans to move in – however, there was the small matter of the existing French Doors and window that simply were not what she wanted.
Instructions to builders were given and the "old" doors and window were taken out, along with a five-foot section of wall that separated them. Together they formed the back wall of the bungalow, behind which were the lounge and kitchen.
With the space now created for the six door set of Master bi-folding doors Melanie had ordered, they were installed by local builders who were full of praise for their quality and easy to follow instructions.
However, Melanie's own designs did not stop there.
"I had very clear ideas of how I wanted the back of the property to look, and curtains did not feature in my equation at all. I wanted maximum light to come into the rooms and uninterrupted views out into the garden, so blinds were my first choice. I knew that Vufold did their own blinds that match the Master range so I paid another visit to Macclesfield and ordered a set for the six panels. I was really impressed by how neat and tidily they fit within the windows; several of my friends did not even realise I had blinds in place, they look that good. It's a shame other designers don't take such things into consideration, especially as Vufold's doors are not exactly that expensive, but not to worry. With Vufold's help, I have transformed my new property into precisely what I had planned; and it looks stunning."
---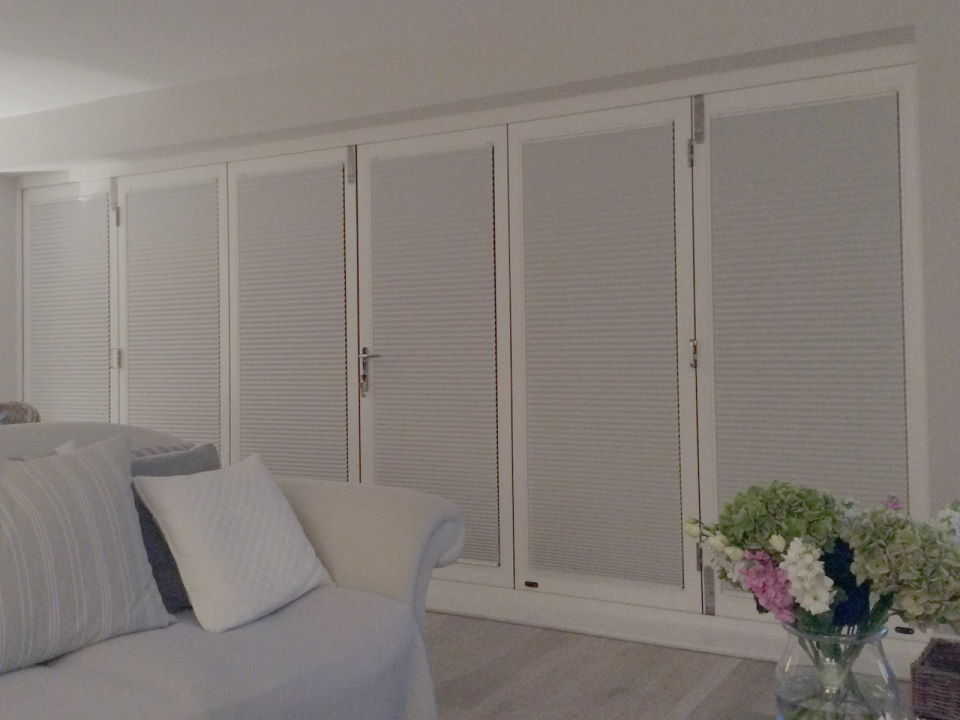 ---