2 Sets of Finesse 1.8M Folding Sliding Room Divider Doors
Pat and Len Clayton from Chorley in Lancashire love their bungalow but they wanted to increase the living area so they could have two lounges; one for the TV and a quiet one for reading and conversation with family and friends.
When the extension to the back of the bungalow was completed in the summer of 2013 they decided to install an eight foot set of Vufold Finesse room dividers instead of separating the two rooms with solid walls; that way they could create a light living area and still have privacy when needed...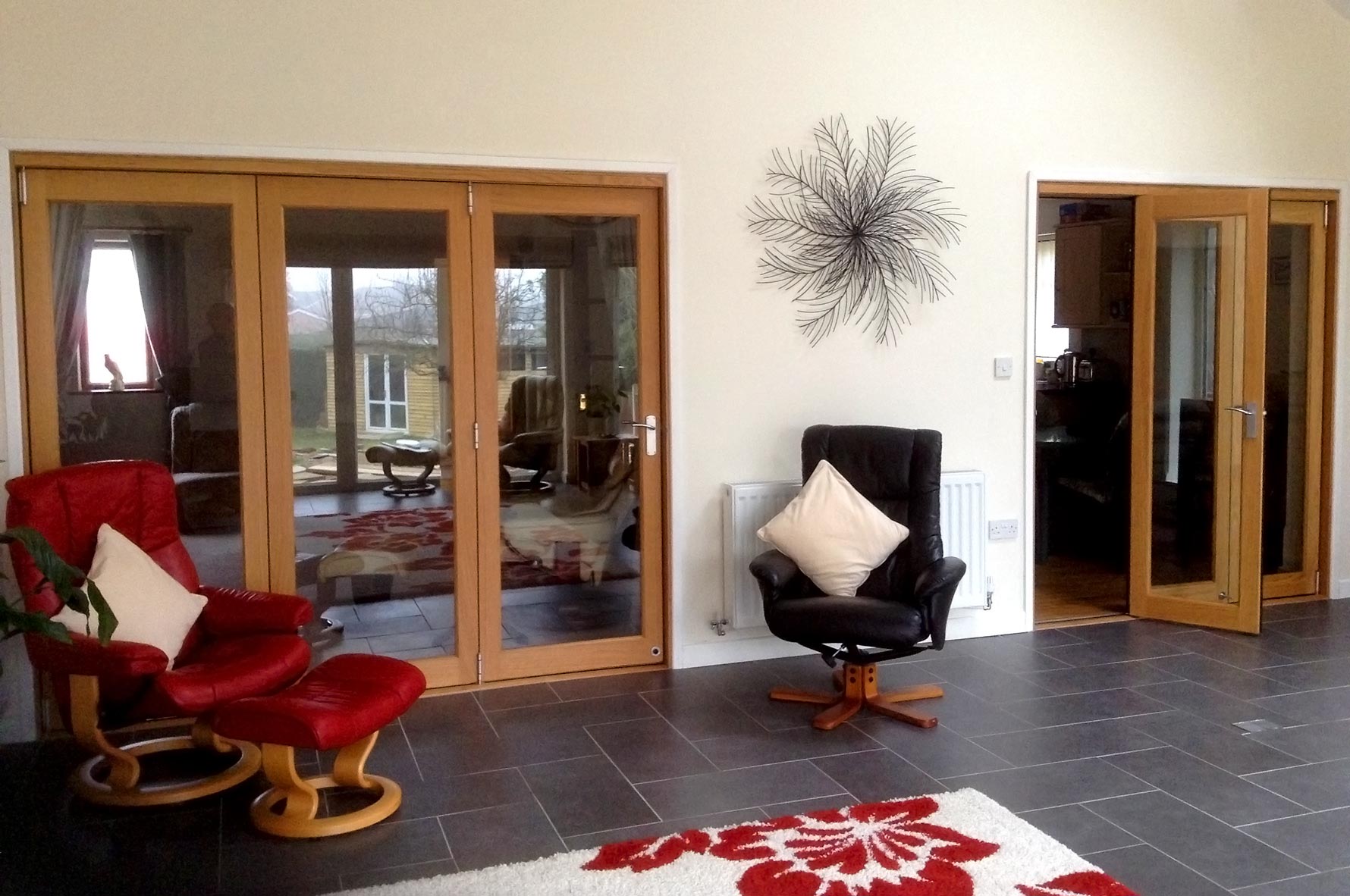 "It's worked really very well for us. When the doors are closed you can't hear anything from the TV room at all so it's lovely and quiet in the other lounge. The fitting of the Finesse doors is so good it's almost like closing a vacuum," says Pat.
Not long after Pat and Len had the lounge divided the couple became aware of a problem they had not anticipated. With the second lounge being open plan and connected to the kitchen they noticed that sounds and cooking smells would fill the lounge area, making it uncomfortable at times.
"It was at this point that we installed a set of six foot Finesse doors to separate off the kitchen. It meant we retained the open plan look because we can still see across all the rooms but it stopped the sounds and smells going from one room to the other – it solved the problem instantly," says Pat.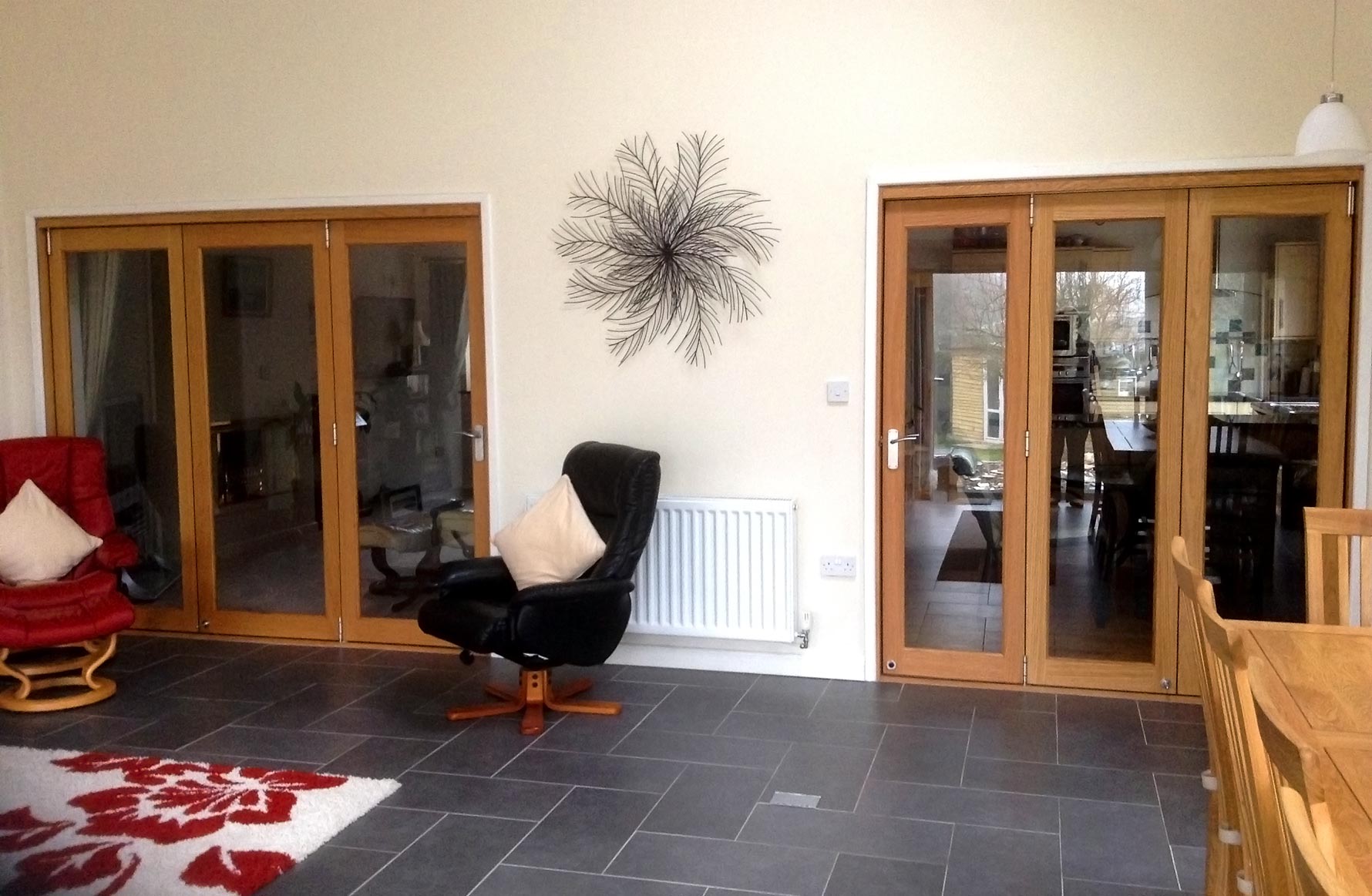 Pat and Len found that they were now benefitting from the extra heat retention of the two sets of doors; although with a wood burner in the main lounge and the thermostat in the other, they have to keep the door closed to make sure the rest of the bungalow is heated by the central heating when the wood burner is in use.
The couple are totally delighted with the result of installing the two sets of doors. "What's really impressive is the running mechanism for the doors, it's so smooth and the base runner actually looks attractive. They are excellent quality, in fact they look a lot more expensive than what we paid for them, which is an added bonus," says Pat.