2 sets of Elite Bifolding Doors
Living by the sea has many plus sides to it but when it comes to maintaining a house it throws up a few problems as well. The sea air can be corrosive, so when Adam Winkler and his partner Suzanne decided to install external bi-fold doors they knew they needed to take some professional advice.

"We took out an existing 10 foot wide window in 2011 in our sea and south facing bungalow to create a lovely open look out toward the garden and further out to the sea. We were concerned about the potential damage to the bi-fold doors we wanted putting in, but when we spoke to the Vufold team about the installation and after care they were brilliant. They told us about certain treatments we could apply to the wood and how to take care of them so they stay looking as good as new," says Adam.
The couple chose a ten foot set of the Vufold Elite range, which comprises of four individual doors.
"Both Suzanne and I were attracted to the Elite range for a number of reasons but top of the list has to be the look, they are so clean lined and the oak finish is beautiful. The cost of them suited our budget and because the frames are slim we expected to get plenty of light into the living room; which was of course is what happens. With the room being south facing it gets naturally heated and is lovely and warm as soon as the sun comes up," says Adam.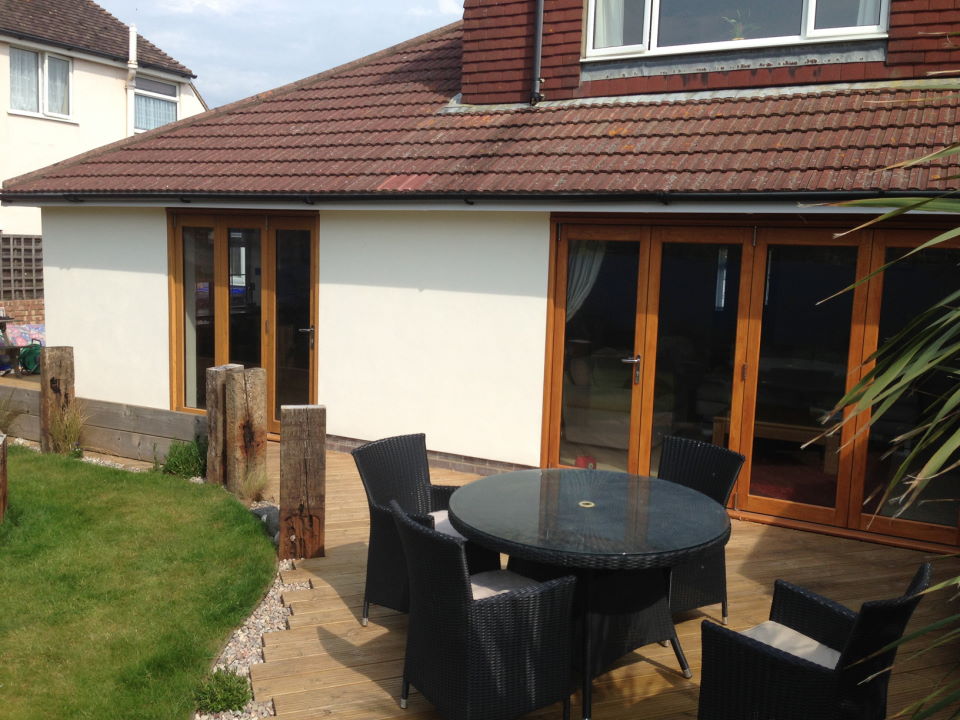 The couple were so impressed with how the Elite windows had transformed the lounge that they decided to do the same with the adjoining kitchen. In 2012 they brought the builders in to knock out a six foot space where a set of three doors would go to completely change the kitchen cum dining room. A matching set of Elite doors were installed in an operation that was far from straightforward. With the couple living in a bungalow, the top of the doors nearly reached the soffit boards.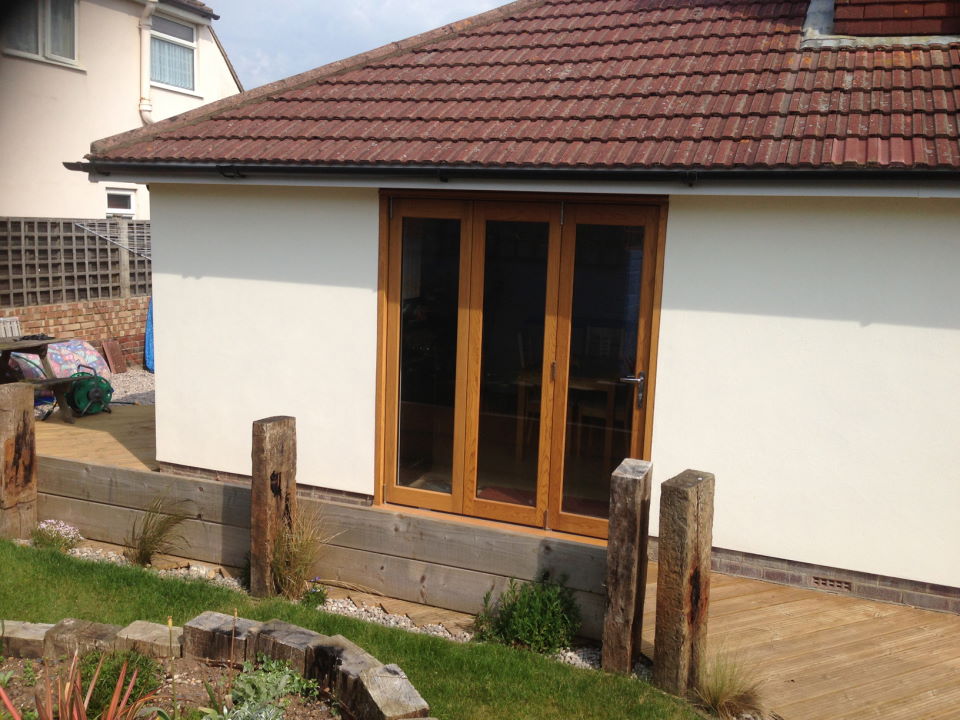 "It was quite a tricky installation as we had to have a special lintel put in above the doors to take their weight. That said, it was well worth it. The two sets look fantastic side by side and are stunning against the whitewashed walls. The impact on the dining room and kitchen has been amazing. It's such a lovely warm and relaxing place to be now; having the two sets of doors installed has totally transformed our home and was probably the best move we ever made," says Adam.