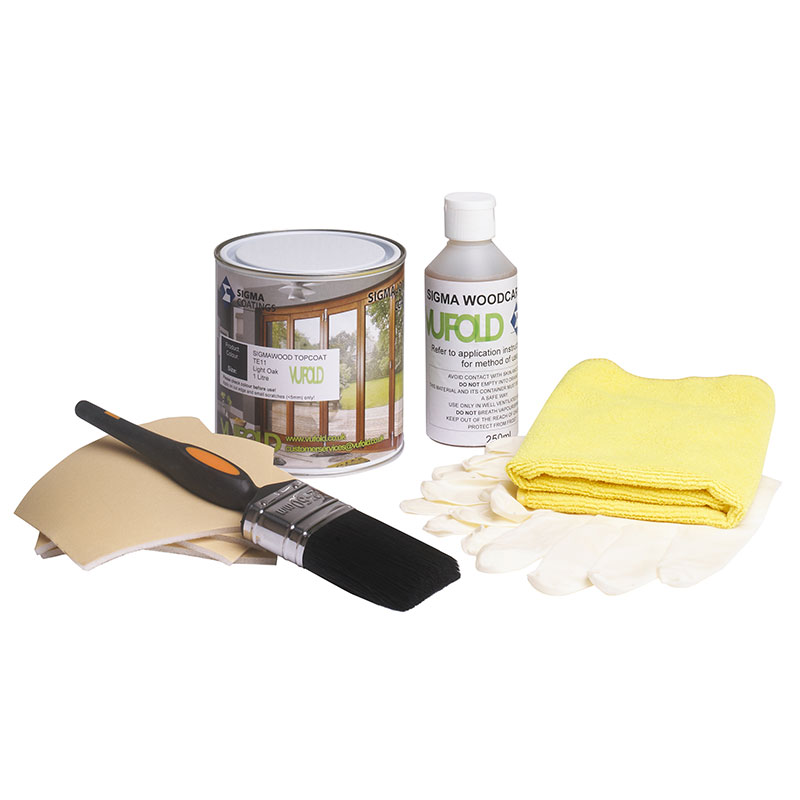 Most Vufold timber door sets are available totally factory finished using a microporous medium to high build finishing system.
---
Why choose factory finished Vufold doors?
Timber needs well protecting with at least 3 coats of exterior finish to enhance the beauty of the wood and more importantly to protect and enhance the performance.
The factory pre-finishing provides superior protection of the Vufold Doors and Frames.
Each set undergoes a 3 coat pre-finishing process, using a High Build Microporous Coating System comprising a Base Coat which is applied to every part of the frames and doors, to ensure they are fully protected.
Then, special sealers are used to completely seal the end grain of the wood, at the top and bottom of the Door Stiles and at all joints.
Finally, two spray coats of High Build Microporous Topcoat is applied, again on all surfaces and faces, inside and out, so every part of your Vufold timber doors are protected.
The final result is a fantastic finish, which looks good, fully protects your Vufold timber doors, and is easy to recoat. Best of all you don't have to get out the paintbrush!
Vufold finishes available
Vufold natural oak translucent coating
The natural oak door set has been finished with a light oak translucent high build microporous wood coating system. This finish offers good UV protection.
Vufold white/grey opaque wood coating
The white and grey door sets have been finished with a white or grey high build microporous opaque wood finish. This finish offers good UV protection.
Important
All finished Vufold door sets must be well maintained and re-coated as and when necessary before the coating breaks down. Moisture must not be allowed to penetrate the timber during the life of the product. It is very important that the finish on your Vufold door set is checked every six months for deterioration, and re-coated if necessary. This will maintain the decorative finish and ensure that no moisture enters the timber of the doors and frames during the life of the product.
Treating Vufold External unfinished Bi-folding door sets
We recommend finishing unfinished Vufold door sets with a medium or high build microporous wood coating system. This will consist of one coat of base stain and two coats of top coat, in a wood or paint colour of your choice, see our Maintenance Kits page.
All surfaces and edges of the doors and frames (even the back) must be coated with these three coats to adequately protect the timber and stop moisture getting in. The finish must be regularly maintained, to ensure moisture does not penetrate into the timber during the life of the product.
Treating Vufold Internal unfinished Bi-folding door sets
For Internal door sets, we recommend finishing with three coats of proprietary brand high-quality varnish or paint.
Important
Unfinished sets must be finished according to our guidelines BEFORE the door set is installed. Failure to do so will invalidate the guarantee. We do not recommend finishing with oil, wax or any finish other than a medium to high build microporous wood finishing system for external doors and a polyurethane varnish or paint for internal doors.
Please note that the use of steel wool, or allowing steel or iron fragments to come into contact with the untreated oak timber or veneers may cause oxidisation resulting in a black stain.
Aluminium
To maintain the external aluminium powder-coated finish, wash regularly with soapy water and then dry off with a soft lint-free cloth. As a minimum, the external surfaces must be washed at least every three months, and monthly if within five miles of the sea or in an industrial area. Our general recommendation would be to wash the external aluminium every time you clean your windows, which should normally be more regularly than the minimum requirement.