A set of 2.1M Ultra Bifold Doors in the kitchen
Ralph Cohen and his wife from Edgeware, London found that when it comes to installing external bi-fold doors planning really is the key factor to making things go smoothly.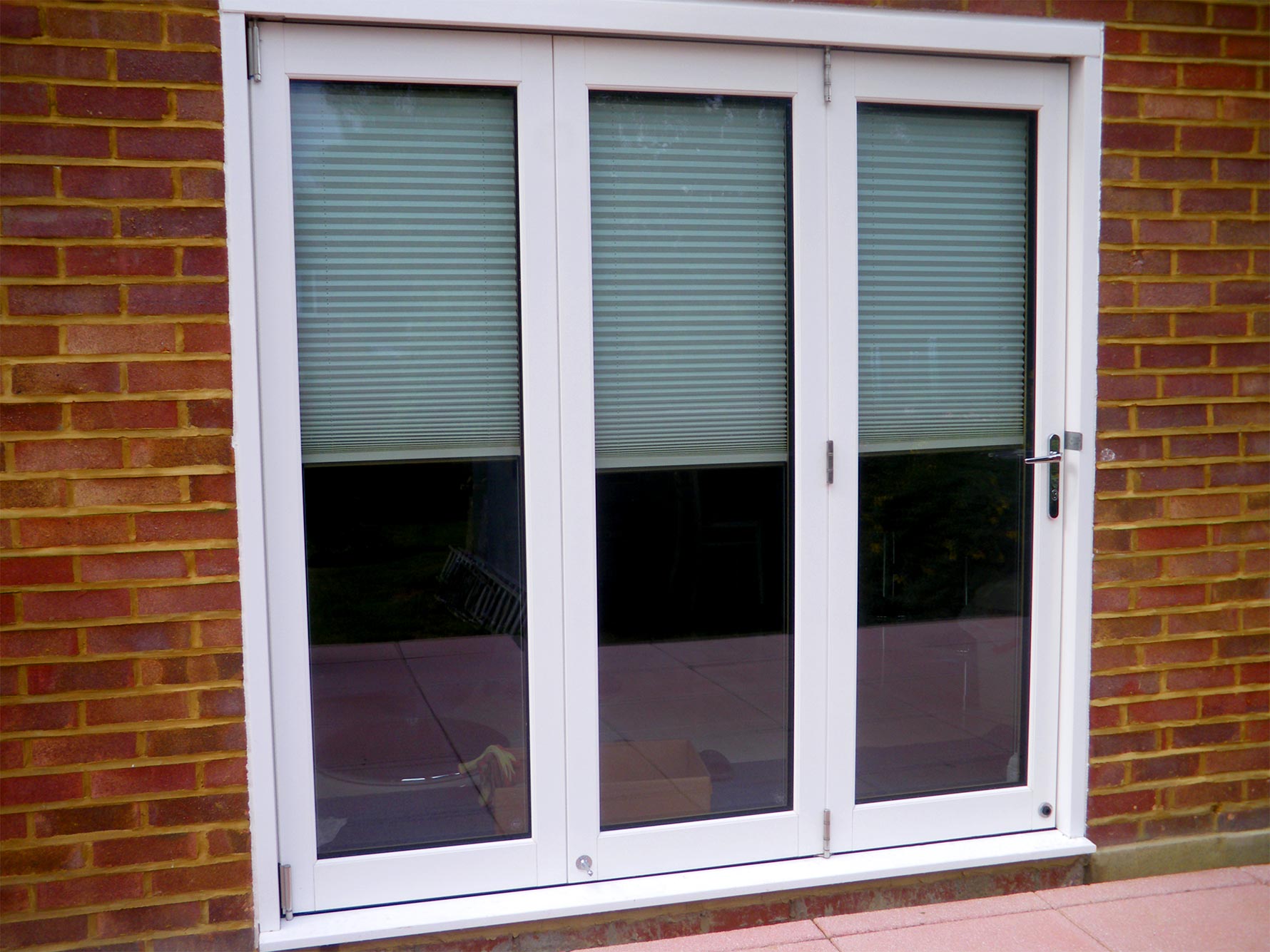 In 2013 the couple had an extension built to increase the size of their kitchen and knew that they wanted to put in bi-fold doors, which is why they attended the Grand Designs show in 2012 so they could have the opportunity of seeing the doors first-hand and decide on exactly which ones they wanted.
After discussing price and quality options with the Vufold team on the stand at Grand Designs the couple ordered a seven foot set of the Vufold Ultra range and took the dimensions home to pass on to the builders.
"We really liked the look of the Ultra doors, the locking mechanism and the fact you get different internal and external finishes," says Ralph.
The builders made the gap to fit the Ultra doors and in the summer of 2013 the doors were easily slotted into place. "They went in with no problem at all. Our builders work on some very high profile projects and they commented on the quality of the Ultra doors and how they were real value for money," says Ralph.
To finish the look and design of the kitchen, the couple added a set of Vufold blinds. "We are totally delighted with the way the doors look. They are first class quality and we'd highly recommend them," says Ralph.