Our new range of aluminium flat roof lights are manufactured in the UK using thermally broken low maintenance aluminium for excellent energy efficiency. These rooflights are suitable to be used with a flat roof, all you have to do is install them with a five-degree fall for drainage purposes. However as an optional extra, we can provide you with a five-degree kerb, so everything is covered for a quick and easy install.
We have introduced our roof lights due to multiple requests from our customers asking if we can provide them to go with their bifold doors and windows already purchased from us. It is clear that rooflights for flat roofs are being added more and more to add extra light into new home extensions by our customers, especially kitchen diner extensions on the back of their properties.
As ever at Vufold we wanted to make sure we provided the best product available in the UK market and therefore investigated how this could be achieved over a six month period before introducing our new range of roof lights. We have three standard size options which are; 1m x1m, 1m x 1.5m and 1m x 2m. But we haven't stopped there. We also have a bespoke offering where you can order any size up to a maximum length of 2500mm and width of 1400mm. Also we can provide any RAL colour inside and outside that you may require to match your existing home décor. We are confident we can provide you with the right solution for your needs.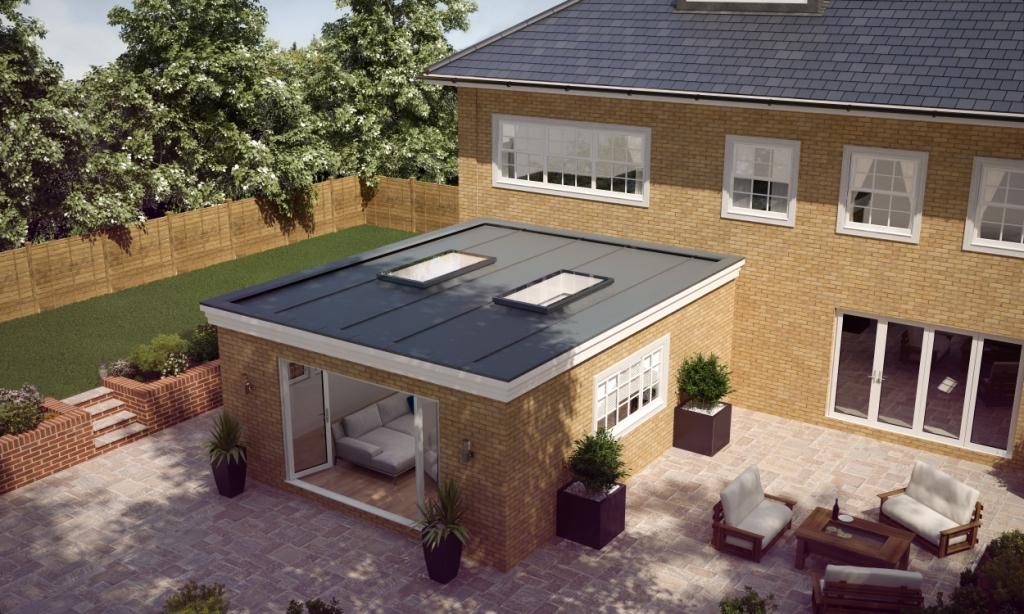 The rooflights are manufactured with slim robust frames to allow extra light, whether that's sunshine, moonlight or starlight into your home and designed to keep you warm in colder months. They are constructed with 28mm double glazing with a fantastic u value of just 1.3 W/m2K, therefore having exceptional thermal performance helping to keep your energy bills low.
On top of all this, we offer three glazing options which include clear glass or two colour options of special solar control glass. The solar control glass is classed as self-cleaning, meaning its low maintenance because the surface of the glass reacts with sunlight to break down dirt and debris and is more easily washed away by rain.
We can now offer the full range of bifold doors and roof glazing products to the standard our customers expect from Vufold. For more information please get in touch with our sales department by either phone 01625 442 899 or email [email protected].