Our new smaller stand for 2015 was unveiled at The Southern Home Show at Alexandra Palace, London. We decided after the success of last years exhibitions and shows we wanted to commission a brand new stand design for the smaller and larger shows to highlight our doors even better.
The smaller stand for The Southern Home Show was 6 metres by 4 metres in size, designed and created by DMN Design Build.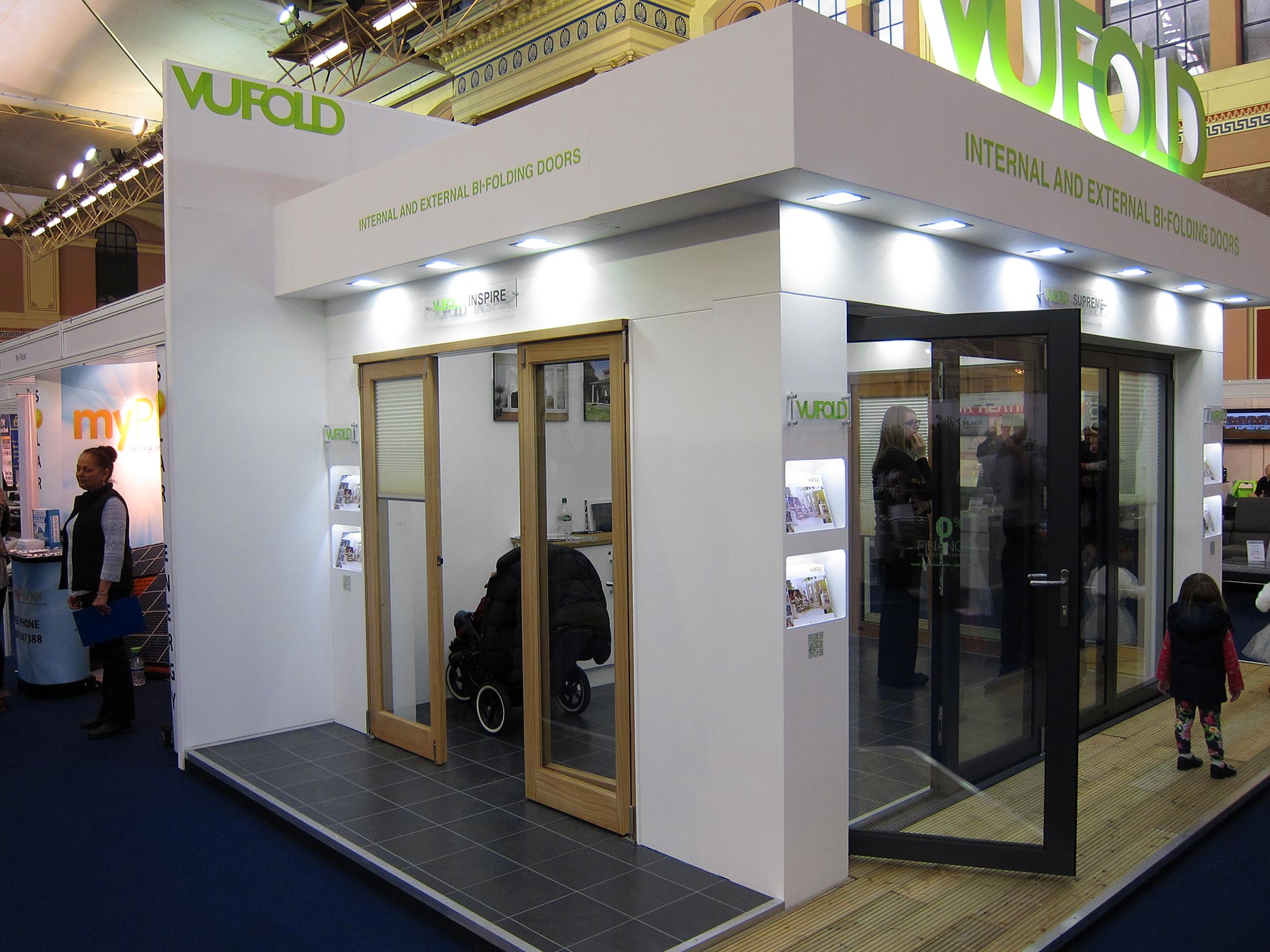 Last year's stand only allowed us to highlight two of our doors, the six door Ultra aluminium clad, oak veneer bifold doors and a three door Supreme aluminium bifold door (see the picture below).
Our new small stand enables us to show off our three most popular products which are:
Supreme 12ft, 4 door aluminium external bifold door
Ultra 8ft, 3 door aluminium clad, oak veneer 3 door external bifold door
Inspire 7ft, 3 door internal folding room divider door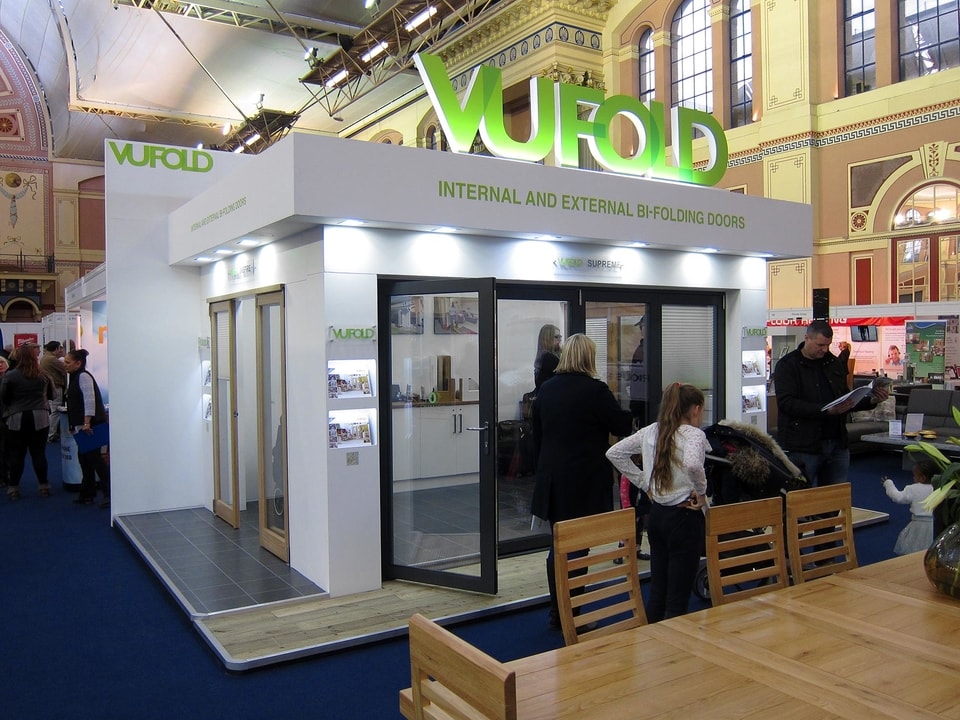 We also had door samples of our other door ranges and cross sections to show you the high quality construction of our doors. Although the snow could have had a detrimental effect on numbers travelling to the show, we found that we were very busy and many of our visitors had seen our doors via Facebook and Twitter.
2014 small stand