We have just had our first large and major show of the year at the NEC, which was the Homebuilding and Renovating show, from Thursday 26th to Sunday 29th March.
This show was also the first time we unveiled our brand new stand, which showed examples of both internal and external bifold doors and room divider doors.
Bifold Doors at the Homebuilding & Renovating Show
16ft Ultra Aluminium clad Oak Bifold 6 door set
16ft Supreme Aluminium Bifold 5 door set
10ft Master Hardwood White Bifold 4 door set
9ft Elite Oak Veneer Bifold 3 door set
7ft Prestige Real Oak Bifold 3 door set
7ft Finesse Internal Bifold 3 door set
8ft Inspire Internal Flat Folding 3 door set
The main difference between last year's stand and this year's was we were able to show our largest aluminum door set, the Supreme 16ft bifold doors. This proved to be very popular with our visitors and many I spoke to were impressed with the self-cleaning bottom track and the smooth opening of the door.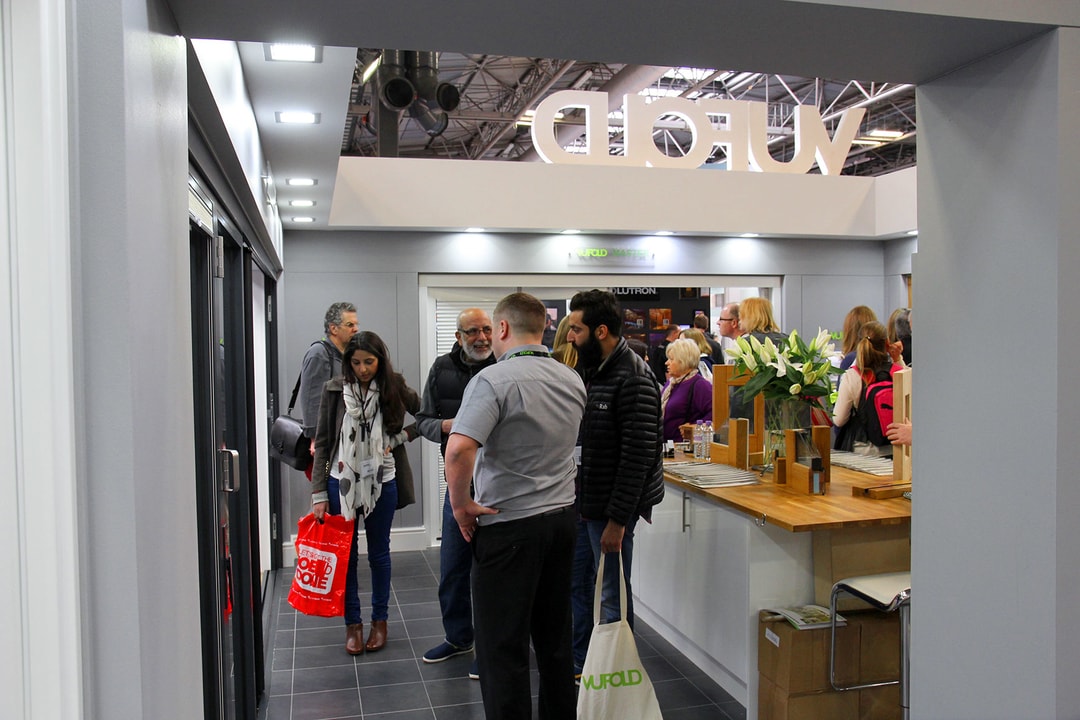 The stand was an open plan design which is fully open on all sides when our bifold doors are all open. The stand size was 10 metres by 7 metres and was designed and created by DMN Design Build. Internally the stand has a 2.1 metre by 1.2 metre centre island with two stools, this area has brochures, flowers, pens, and various door profiles and construction samples.
During the show we gave out 59 boxes of brochures which amounts to 3835, therefore we know how popular our doors are with our visitors at the show.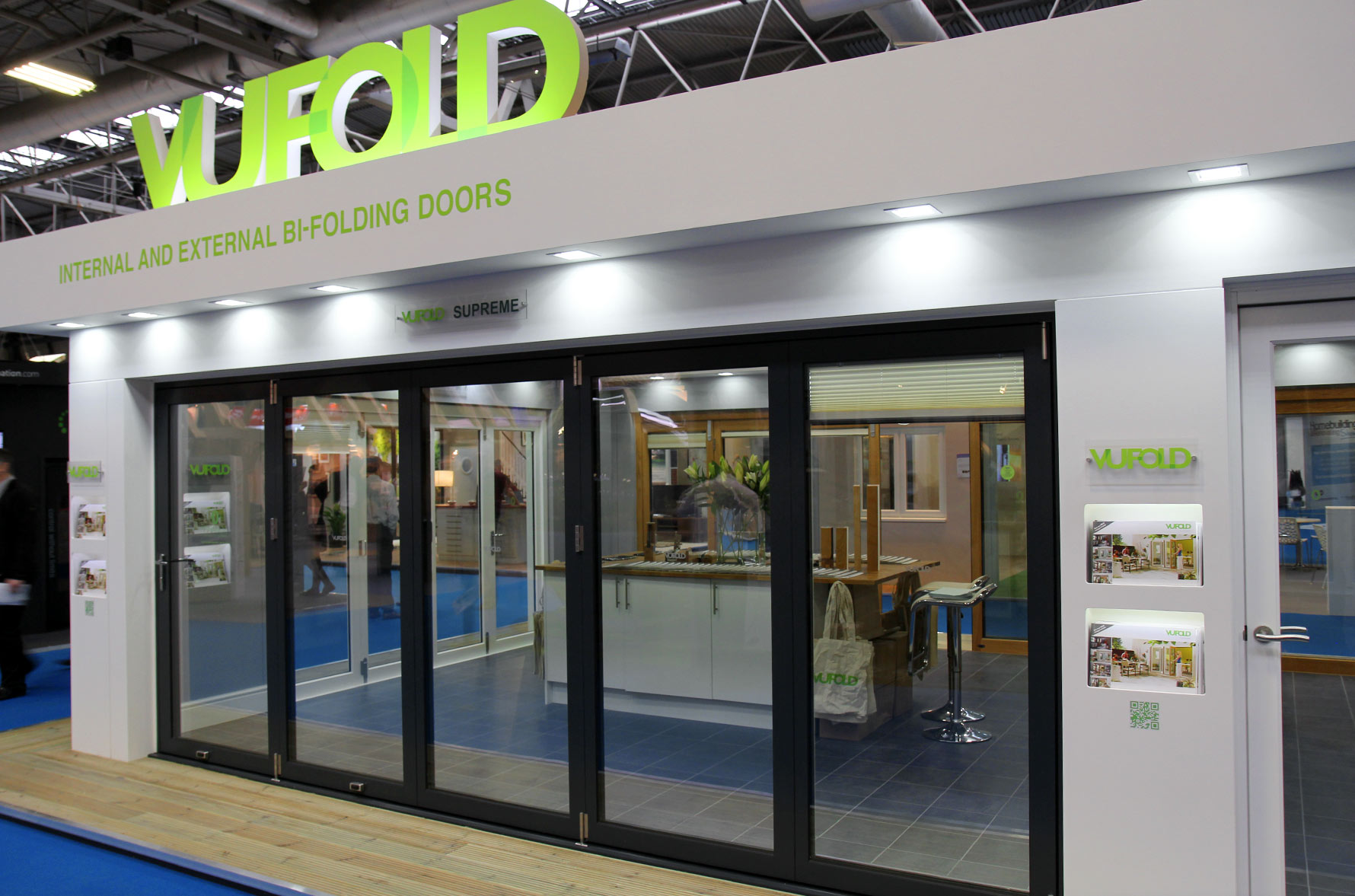 You can see this stand at our next show, Grand Designs Live, in London on 2nd to 10th May, our stand number is B210, see you there.
In the meantime we can offer you a saving of up to 50% off the entrance rate meaning each ticket will cost you just £10. Simply log on to Grand Designs ticket page and book your tickets then enter the code EXHIB15 together with your details. Plus kids aged 15 and under go FREE!