Do you need to replace or add a new patio door for a new build or extension? Then it is likely you will want to maximise light by adding a set of doors with a large glass area for a better view; so, what are your options?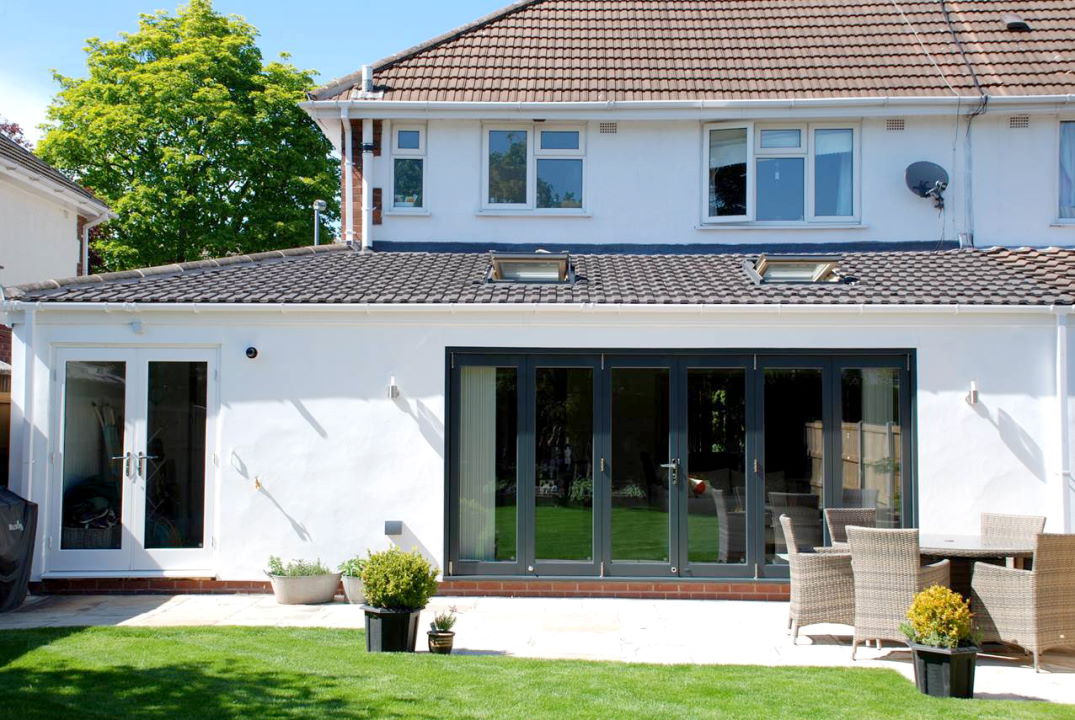 Bi Fold Doors
Bifold door sets comprise of individual door leafs attached together. They can be opened completely to one side or both sides depending on the door configuration. Odd number of door leafs open to either the left or right and even number of doors leaves open from the centre to the left and right. Therefore you can take advantage of a complete open space between the indoor and outdoor areas, giving you total flexibility.
Door options range from two to six door leaf sets covering openings from 1.8 metres up to six metres wide, as well as different materials from timber to aluminium or composite (which is aluminium clad on the outside for low maintenance and warm natural Oak wood finish on the inside).
Pros & Cons
Pros:
• The best flexibility because all the doors can be opened and pushed back to the walls.
• They have a separate access door which can be used like a regular door, so you do not have to open all the doors every time you go in or out of your home.
• The access door gives added security, with a multi-point lock, giving you peace of mind.
Cons: They tend to have slightly more visible framing (sight lines) than sliding doors. However, the sight lines on Vufold doors have been reduced, whilst maintaining stability, over the years and are some of the slimmest available to buy.
Sliding Doors
Sliding patio doors offer a large glass area with minimum framing. They usually consist of two or three door leafs or even more on larger sets and operate by one door partially sliding behind the other. More modern systems us a "lift and slide" mechanism, where the main sliding door drops down in the closed position or lifts up slightly for easy opening. This system generally provides better weather protection than doors which slide behind each other. They are usually constructed of aluminium or PVC and come in a variety of colours.
Pros & Cons
Pros: More glass area for a less interrupted view of the outside and more light allowed inside the building.
Cons:
• Only half the complete opening space can be open at any one time.
• There is no easy access door, therefore you will have to open and close the sliding door every time you want to go in and out of your house.
• There is no way of unlocking or locking the door from the outside.
• They can have a deep frame especially for large doors, which encroaches on your indoor space.
• If you have a standard slider not a "lift and slide" door they can have poor weather performance.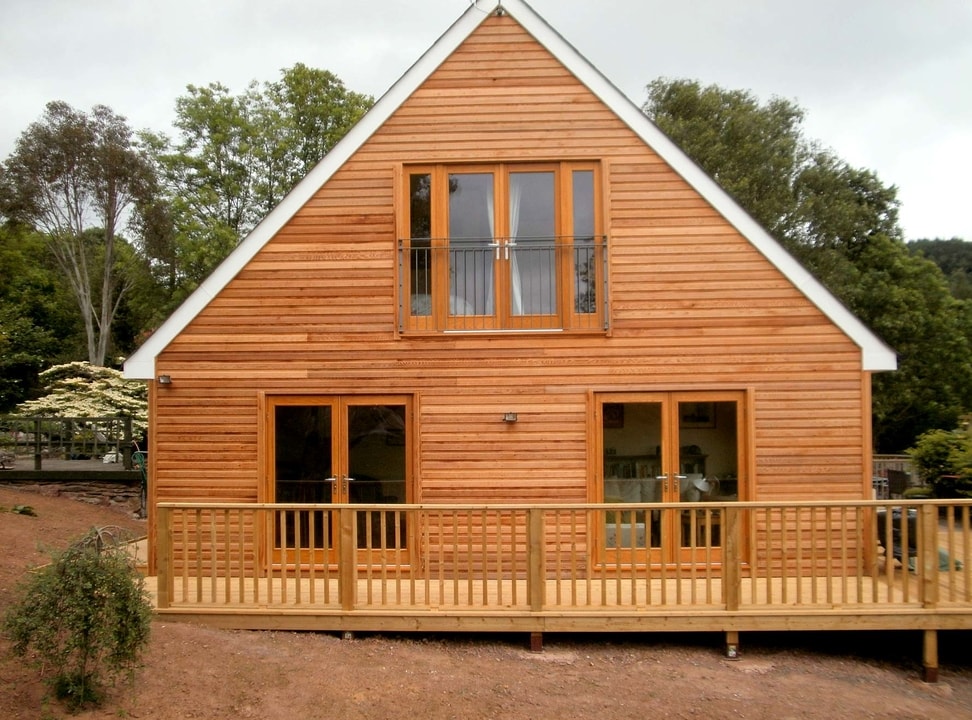 French Doors
French doors comprise of two door leafs which are hinged within a frame and one or both doors can be opened. With having only two door leafs they tend to have a maximum opening width of approximately 1.8 metres. This makes French doors ideal for smaller patio door openings.
Pros & Cons
Pros: They provide a good view outside and one door can be opened and used as an access or traffic door.
Cons: An older more traditional option and they tend to be only suitable for small openings. Therefore quite often they are paired with Bifold doors for a second, smaller opening.