The Homebuilding & Renovating show in Birmingham on 27th to 30th March was very busy for us, we gave out over 3500 brochures to all our visitors. We were very pleased with our brand new stand, which showcased all of our external and internal bifolding door ranges. On our stand our visitors were able to touch and feel the quality of our doors and receive a full demonstration of all their unique design features and benefits.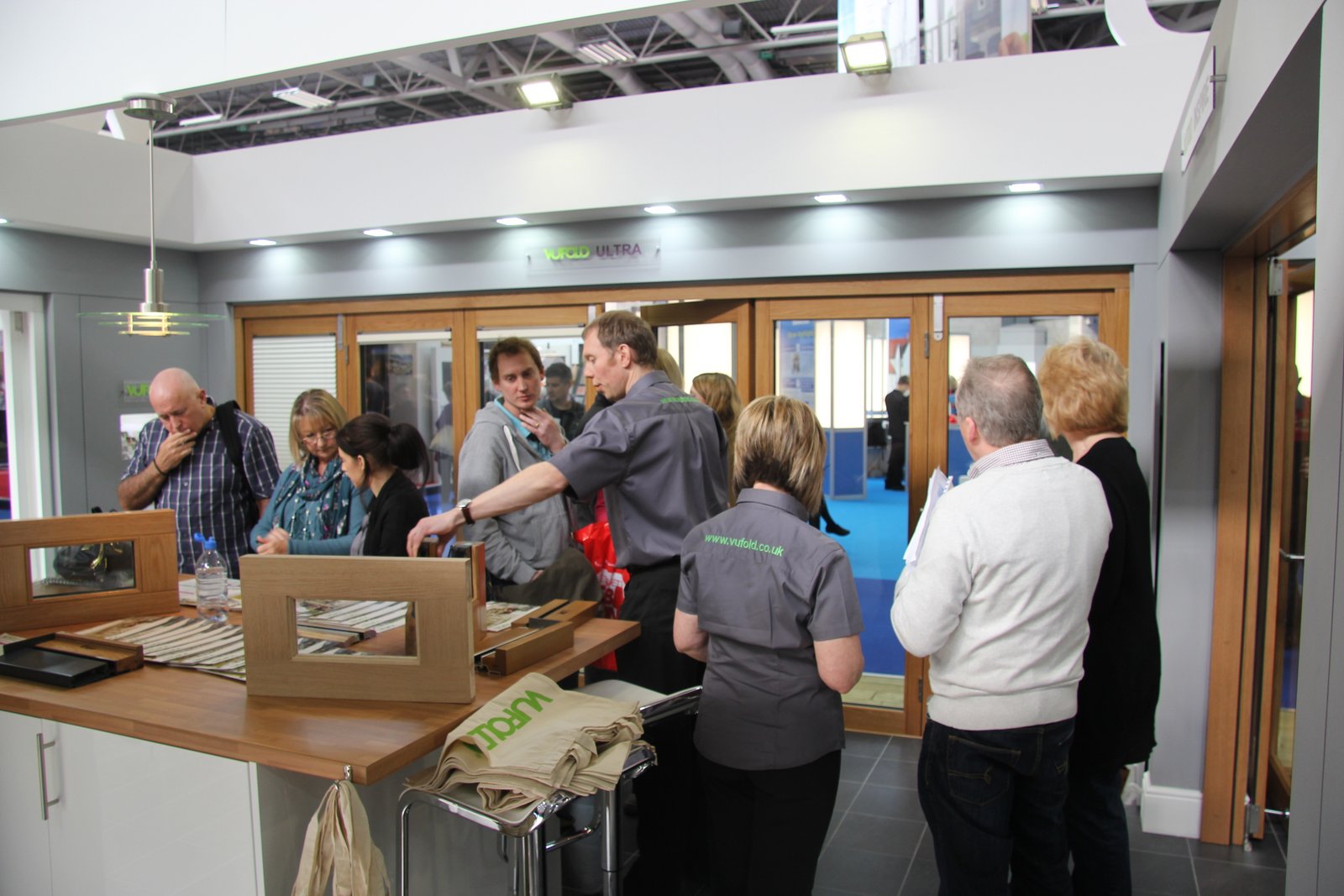 Each morning, just before the gates were opened there were queues of people eager to make the most of their day and from our stand near the entrance, they looked like a pack of hungry wolves. As soon as the organisers announced the 'show is open,' the people descended upon our stand and the six of us were ready to demonstrate our doors and answer all questions. It was a good job we all ate a big breakfast because we were so busy, none of us had time to eat during the show, except for the very welcom hob nobs, supplied by Kerry. Also we went through over 10 gallons of water to keep our throats lubricated, ready to give our expert advice on what to look out for when deciding which bifolding doors to choose.
It was clear that most people were looking for something special in regards to their bifold doors and most were especially impressed by our Ultra Bifolding doors because of their elegance, low maintenance and most importantly, their thermal efficiency with a U Value of only 1.0 W/m2K.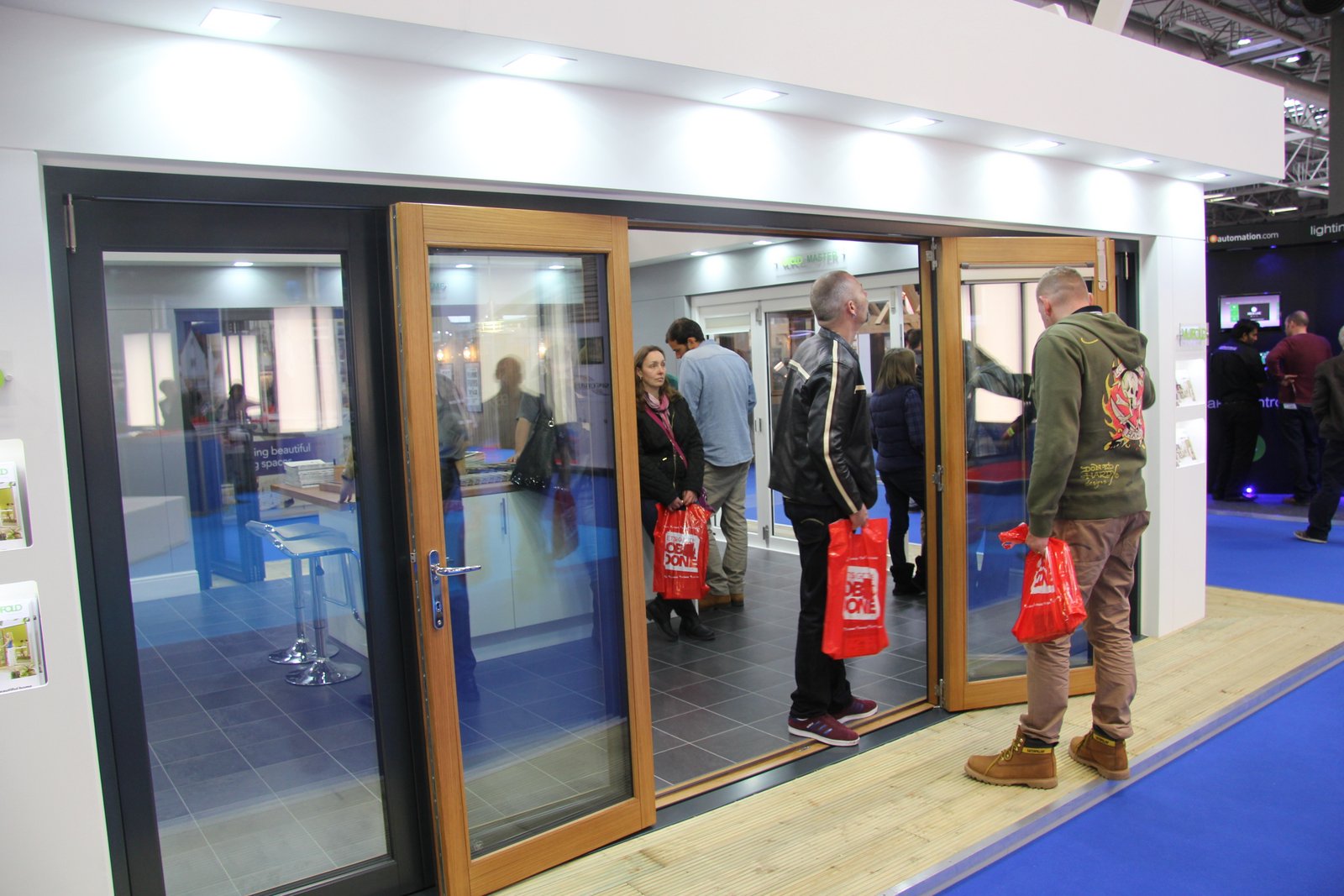 Visitors, looking at our Supreme Aluminium Bifold doors were struck by the interlocking doors and large seals, preventing any gaps in the doors and thus no drafts and better security. Also many people liked the self-cleaning track which sweeps away any dirt or grit from the bottom roller system. Even more so they were delighted with the ease in which you can remove the centre section allowing you to access the track to clean any debris away.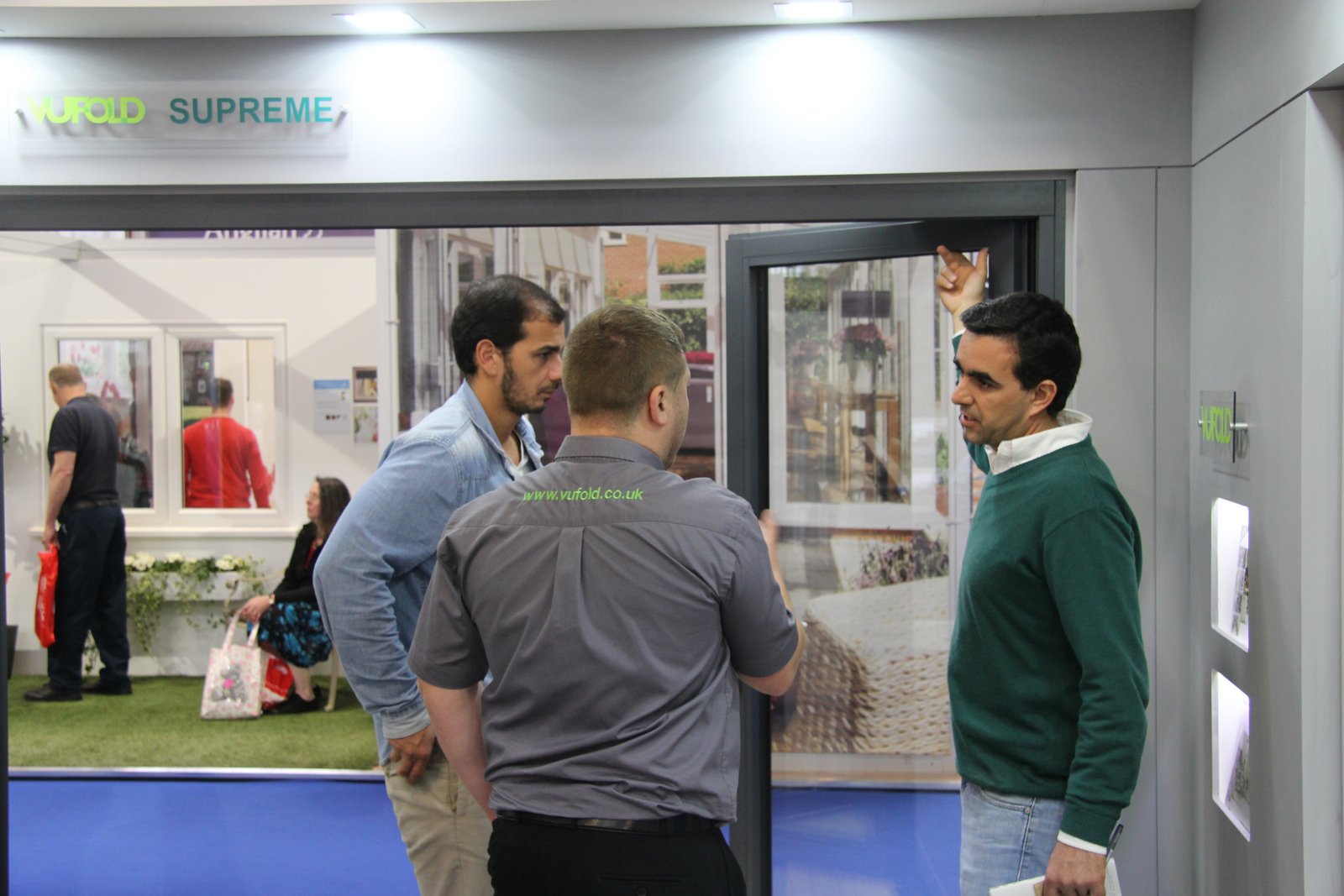 We also had a lot of interest with our unique Inspire Internal Folding doors, with most people saying they liked the fact they have no bottom track and fold back against either side of the wall, giving you a fully open room.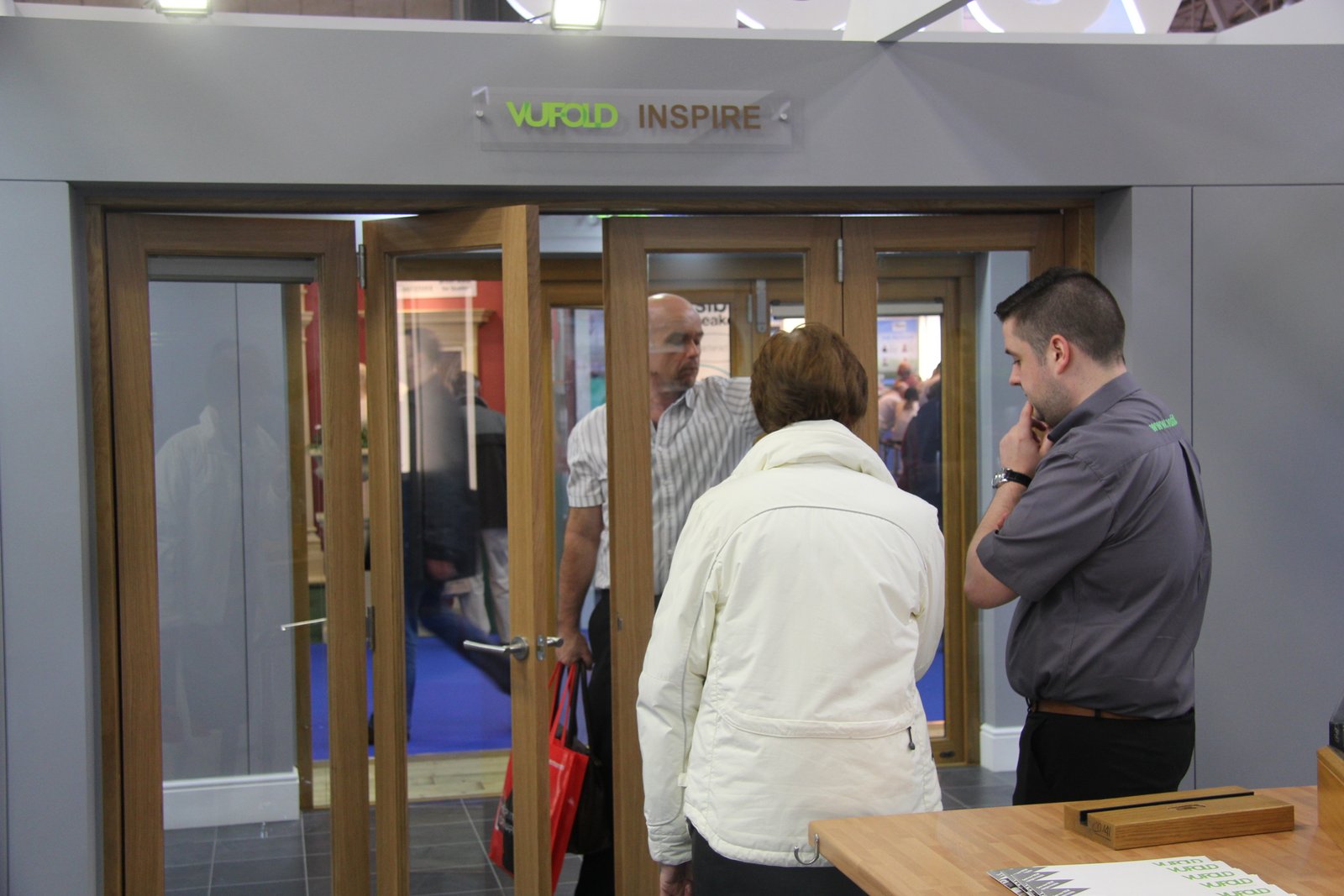 We all can't wait for the next show, which is the Grand Designs Live show at the Excel in London on 3rd – 11th May, come and see us at Stand B210, where you will see our full range of doors.