Vufold sponsored the fourth Boobs v Balls 2014 charity rugby fun day for all the family in aid of Breast Cancer Awareness, Prostate Cancer UK and East Cheshire Hospice.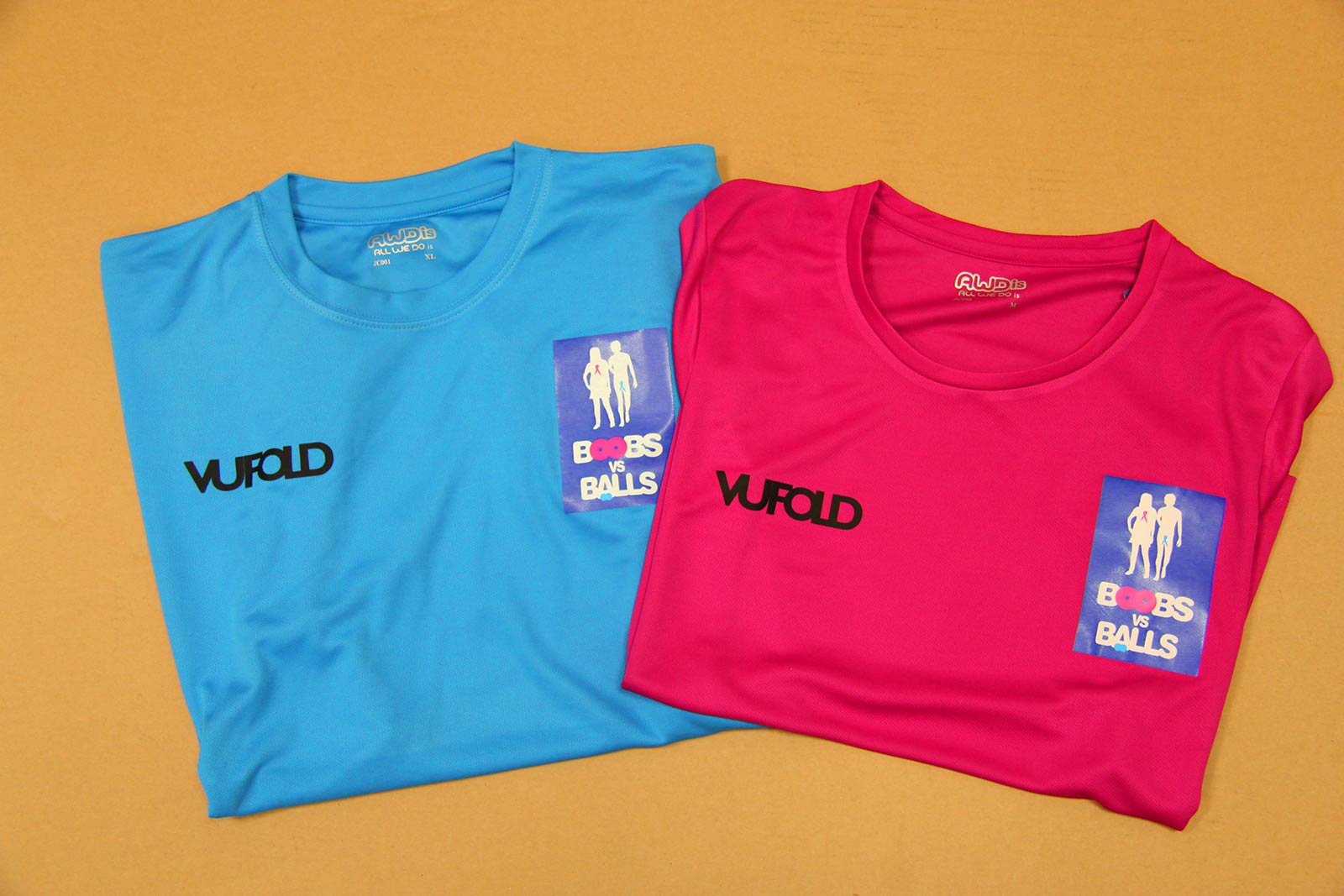 The event took place at 12pm on Saturday 7th June at Priory Park the home of Macclesfield Rugby Union Football Club. The early very wet weather conditions couldn't put a dampener on the fun packed day and even so the sunshine soon made a welcome appearance for most of the day. In fact many of the experienced players were hoping for wet conditions, mainly for the fun of seeing the reactions of those who are adverse to mud.
At first there was a round robin mixed touch rugby tournament featuring 10 teams of all ages, with each team having a minimum of two women per 6 person team. The ten teams were then put into two groups and the top two teams played in the final for the honour of boasting rights.
After all the group games had been played the next match up was for the wooden spoon 'Amanda's Belles' narrowly beating 'Alex's Steam' in sudden death. A fantastic result from the 'Belles' as they were the only team to feature more ladies than men in the tournament. Next up was the overall final with 'Smithies Smashers' v 'Under 10 Train' a very entertaining game ensued with the score swinging one way then the other before the 'Smashers' pulled away to run out comfortable winners.
Then followed the main event at 4pm, the Boobs v Balls rugby match, which was a high octane grudge match. It was a closely fought match with the Boobs ending up on top with a 9-3 victory over the sunken Balls.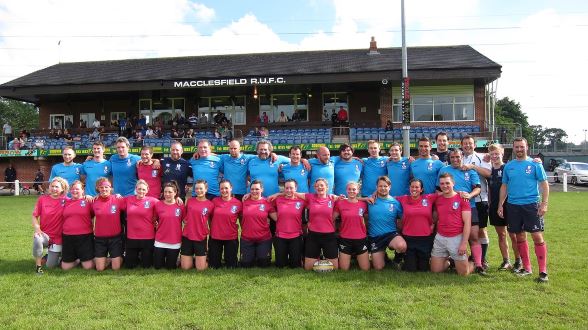 Rick (Vufold Director) states "there were some dubious refereeing decisions, although the best team won, even though they had a numerical advantage. But seriously it was great to sponsor such a fun family day and being able to support such great causes."
Food was available all day, as well as some well earned drinks for those who were either celebrating or drowning their sorrows, depending on which side you were on. The children were entertained with some fantastic face painting and there was a live band for the evening entertainment.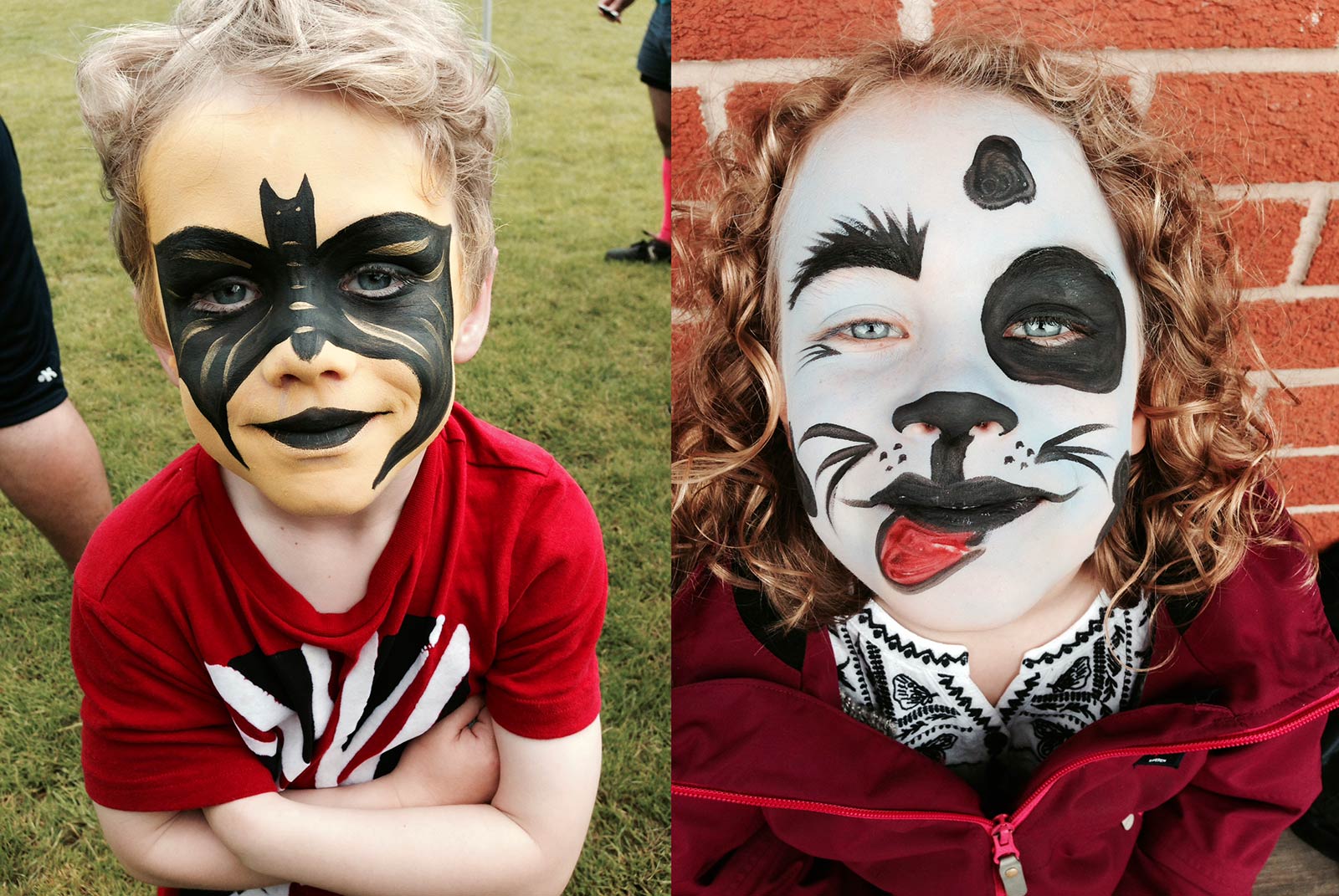 A fantastic day was had by all and £2400.00 was raised for the mentioned charities.
Event Organiser Amanda pictured below with her son Hayden had this to say after the game "What an amazing day thanks to the sponsors and all who came down and supported some great causes. Well done my Fantastic Boobs Team."