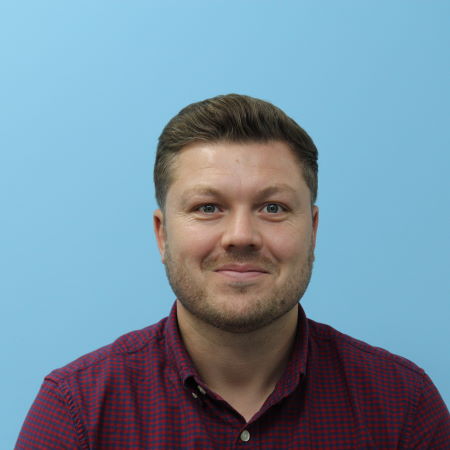 Martin Burgess
CUSTOMER SERVICE MANAGER
---
For customers, Martin is one of the key people at Vufold. His role as Customer Service Manager is to offer technical advice, look into any issues and solve any problems that might arise – alongside coaching and training his team, and building and maintaining customer relationships. He's passionate about protecting our reputation, a strong advocate for the quality of our products and loves seeing what he does day-to-day have a positive impact on our business.
Martin's proud of the team he's built around him, especially when we first launched our ecommerce website, and is dedicated to constantly improving the way the company meets its service commitments and delivers on its promises. It's a role he's gradually moved into, having started his career at a bank working on all aspects from call centre to in-branch and coming to us from a golf and ski sportswear company over 14 years ago.
Away from his role at the company, Martin's two daughters and their various activities keep him busy, alongside keeping fit in the gym and his lifelong love of rugby league – both watching and playing – and he's a big Wigan Warriors fan. He also loves his holidays and weekend breaks, especially beach holidays in the sun, and trying new places to eat.
---