How long does it take to install bifold doors? | Tips on buying and installing bifold doors
---
Installing bifold doors in your home is a huge investment, allowing you to enjoy slim sightlines and a sleek, modern design for your home. You may also want to install an external bifold door to bring the outside in and make the most of natural light. When you choose a strong and reliable material – you can expect your doors to stand the test of time.
If you are buying either internal or external bifold doors for your home, you may be considering installing the doors yourself instead of enlisting the help of a tradesperson. If so, it's useful to get an understanding of what factors can impact how long it will take to install your door and if there is anything you can do to speed up this process.
Here, we discuss what can influence how long it takes to install bifold doors and the benefits of choosing ready-to-assemble bifold doors.
Click on a link to jump to that section:
Find out what may influence the time it takes to install bifold doors and what to consider.
Read more about the standard sizes of bifold doors.
What can influence the length of time it takes to install bifold doors?
Are the doors ready-to-assemble?
Buying a bifold door that comes with a useful kit to aid with installation can save you considerable time. At Vufold, all of our bifold doors are supplied as ready-to-assemble, which means they can be fitted by anyone with competent DIY knowledge. The kits include everything you need for a successful installation, so you'll only need a few tools.
Shop our full range of external bifold doors today.
Are you sourcing a professional to install bifold doors?
A key factor determining how long it may take to install bifold doors is whether you are utilising an installer or installing your bifold door yourself.
Complicated, hard-to-follow instructions can set back even the most confident DIY experts. Ensure you choose a supplier that provides clear instructions and bifold doors that are quick and easy to set up.
The sizes and specifications of bifold doors
A contributing factor to the installation length of a bifold door is its size and specifications. As we offer a multitude of features and options for our valued customers, installing a bifold door can vary as each door we provide is unique to the homeowner.
You can expect to spend much longer installing a large bifold door with more panels than a smaller door with three panels – for example.
Read our guide to the size options and configuration options for bifold doors.
Other factors that may influence how long it takes to install your doors include whether you can choose a fast delivery option and whether the supplier provides clear support and instructions for installing the door. Additionally, the location in which you're installing the bifold door may impact how long it takes to install the door.
What can you do to speed up the process of buying and installing a bifold door?
Choose a supplier who offers fast lead times
When choosing a supplier – do some research into how quickly they deliver, and look at testimonials and reviews to get an understanding of their reliability. If you are excited about a new project – it's unlikely you'll want to wait weeks or months for your new bifold door to arrive. At Vufold, we offer a 3-day-delivery on all timber doors and Status Express aluminium doors.
Choose a supplier who offers easy-to-follow instructions
When you're installing a bifold door – no-one wants to spend hours trying to understand the instructions provided. By choosing a supplier such as Vufold, who offer simple, easy-to-follow instructions – you can allow more time to sit back and enjoy your bifold doors. Reading the supplier's testimonials and case studies can help you to get an idea of how convenient the installation process is.
---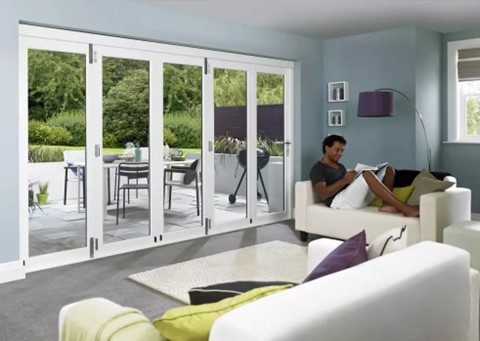 ---
Have an understanding of what size bifold door to choose
Knowing what size bifold door you need and what to expect in terms of sizes can speed up the buying process. Before choosing your bifold doors from Vufold's extensive aluminium bifold doors collection, you will need to measure the opening or the area where your bifold doors will be fitted.
Read more about bifold door installation here.
The standard sizes of internal bifold doors
The panels of internal bifold doors usually vary in width from 550mm to 900mm, and you can choose between having a higher number of smaller panels or fewer larger panels to fit the aperture. Here are the standard internal bifold door sizes available:
| | | |
| --- | --- | --- |
| Metres | Feet (approx) | Millimetres |
| 1.2 | 4 | 1200 |
| 1.5 | 5 | 1500 |
| 1.8 | 6 | 1800 |
| 2.1 | 7 | 2100 |
| 2.4 | 8 | 2400 |
| 2.7 | 9 | 2700 |
| 3.0 | 10 | 3000 |
| 3.6 | 12 | 3600 |
Read our full guide to understanding standard bifold door sizes here.
The standard sizes of external bifold doors
External bifold doors are only slightly taller than internal bifold doors, being 2,090 or 2,100mm in general. Like internal bifold doors, the width varies greatly. Here are the standard external door sizes available:
| | | |
| --- | --- | --- |
| Metres | Feet (approx) | Millimetres |
| 1.8 | 6 | 1800 |
| 2.1 | 7 | 2100 |
| 2.4 | 8 | 2400 |
| 2.7 | 9 | 2700 |
| 3.0 | 10 | 3000 |
| 3.6 | 12 | 3600 |
| 4.0 | 13 | 4000 |
| 4.2 | 14 | 4200 |
| 4.8 | 16 | 4800 |
| 5.0 | 16.5 | 5000 |
| 6.0 | 20 | 6000 |
Shop our full selection of external bifold doors and internal bifold doors here.
Seek the help of a professional if needed
Although options such as Vufold aluminium doors allow you to save time and are fairly easy to install – if you're unsure about installation, we still recommend seeking a professional for assistance if you need help.
Look for products that come with essential items needed for installation
Factors such as a busy social life and work commitments may mean you don't always have time to visit the shop and buy a large selection of complicated tools.
At Vufold, our Ready‑to‑Assemble Sets offer you many advantages:
Comprehensive easy to follow fitting instructions included.
No complicated 'toe and heeling' of the glass required.
Consistent high quality, so every part fits as it should.
Competent DIYer's may not need a specialist fitter.
Reduced time and cost through quicker installation on-site.
No specialist equipment needed as virtually everything's fully machined.
No need to waste time and money sourcing fixings.
No delays and frustration while you source essential components from different suppliers.
Are you ready to find your ideal ready-to-assemble door set? Explore our external bifold doors and internal bifold doors today!
Related content
Understanding how to install bifold doors
Are bifold doors easy to install?
Benefits of aluminium bifold doors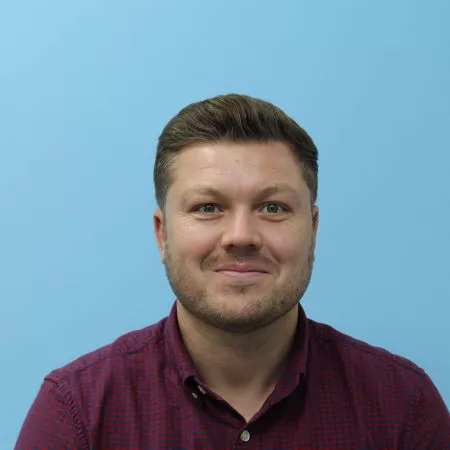 About Martin Burgess
For customers, Martin is one of the key people at Vufold and looks to offer technical advice, resolve any issues or problems that they may have. Martin is passionate about protecting the reputation of Vufold and likes to see a positive impact on the business due to his day-to-day efforts. Martin's proud of the team he's built around him and is dedicated to constantly improving the way the company meets its service commitments and delivers on its promises.
Read more about Martin Burgess