A guide to external French door location options
French doors can be a stylish and practical addition to both the interior and exterior of your home. This type of patio door is incredibly popular in traditional homes such as cottages and is ideal for smaller openings. Where the external French doors meet they offer optimal security, as they can be locked at multiple points.
Important things to consider when planning to replace an old door are your measurement requirements, accessibility, drainage, the floor level and the level of insulation and security you need. Consistency is key, and you will want to ensure the style of your French patio door set matches existing windows and openings around your property. Paramount to any decision is where in your home your French doors will be located.
In this article, we will explore the different locations external French doors could be installed on your property, how they can serve that space best and what to keep in mind before committing to your purchase.
Living room or lounge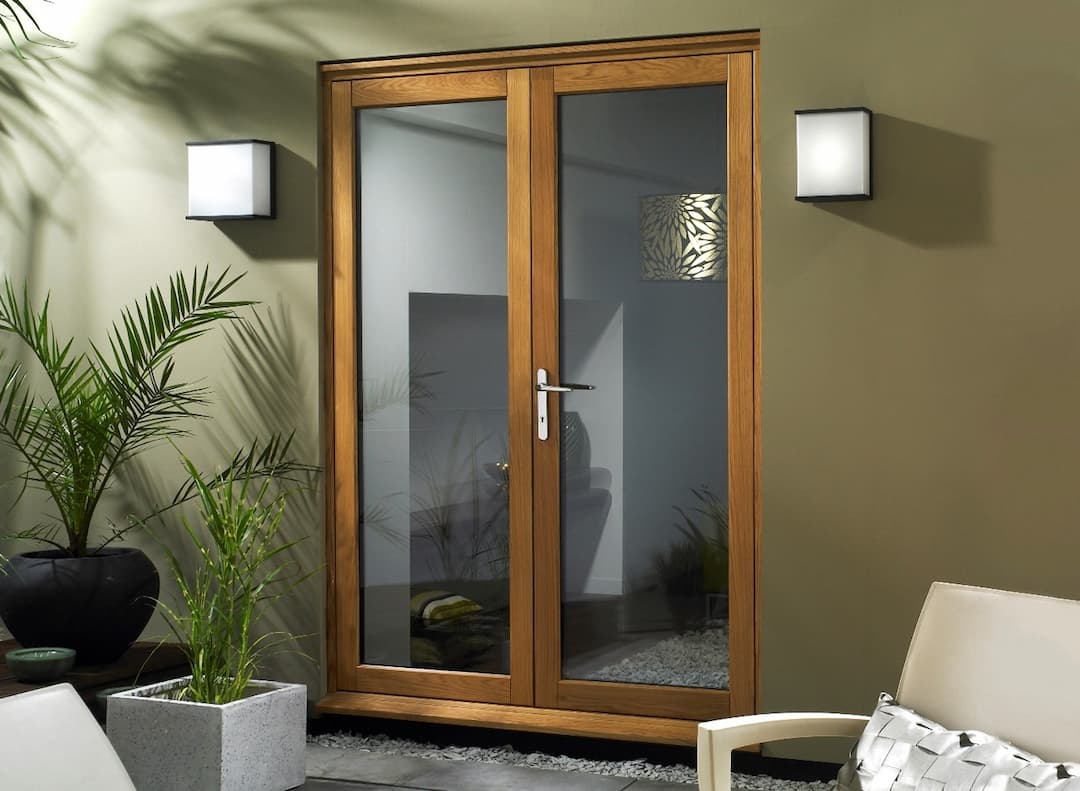 If your lounge or living room has a doorway leading out onto your garden, opting for French patio doors can benefit your interior as much as your exterior. The room will be filled with lots of natural light during the day, and you will get a beautiful view into your garden.
To fit with the internal and external design of your home, you will want to consider which door frame material would look the best and provide the best value for money. Engineered hardwood options like our Master and Elite ranges are robust, sturdy and affordable. Our Status and Supreme ranges use an aluminium construction that has been designed specifically to withstand the unpredictable UK weather.
Vufold's range of external French doors come with double glazing as standard, providing excellent insulation to help keep your lounge cool in the summer and warm in the winter. Our premium aluminium Status and Supreme ranges can be upgraded to be fitted with triple glazing for even better energy efficiency. We use tempered glass, which can be up to five times as strong as normal glass to provide extra peace of mind.
With Vufold Supreme French doors, you can upgrade your order to include white or grey-trim blinds in black, dark grey, light grey or white. If you intend to use curtains instead of blinds for your lounge, these should be chosen before committing to a set of patio doors, as they will take up extra space in the room.
Kitchen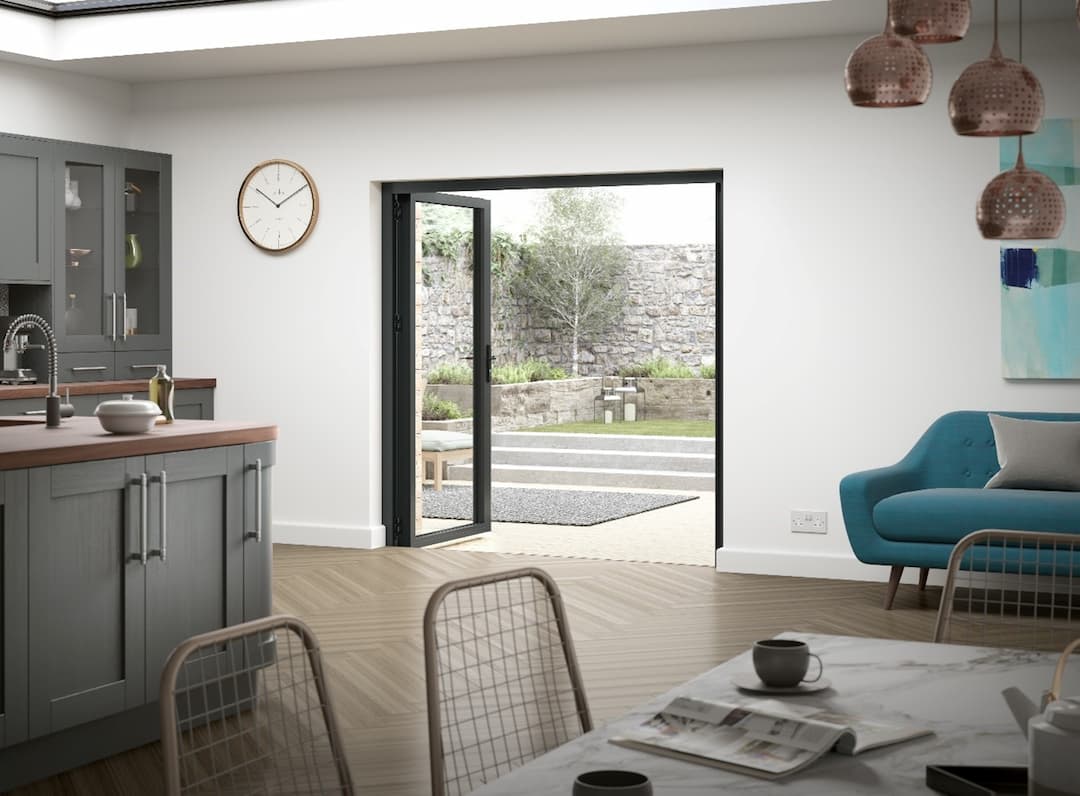 A glazed French double door set can be a beautiful addition to your kitchen, providing easy access to your outdoor space for picking fresh produce or using a barbecue. The sunlight they will let in will help illuminate the room so you can concentrate on whatever you're cooking or preparing. French doors, whilst less panoramic than bifold doors, also add a level of security that you can depend on.
When finding the perfect external doors, it is important to consider which materials will serve you best and which finish will fit not just the exterior of your house but the style of your kitchen. The black or grey finish offered in both our Status and Supreme ranges would suit modern kitchen, whereas the real oak veneer of our Elite French doors would look better in a more traditional or rustic kitchen.
A more traditional kitchen will suit the real oak veneer finish of the Elite range. These doors are 54mm in thickness and are pre-finished with three layers of factory-applied coating, providing stability, durability and strength. This is ideal for a kitchen space where you may be opening one or both doors regularly for ventilation, or if you like to host garden parties.
Balcony or terrace
If your property benefits from a balcony or terrace, a set of double glazed French doors will help to reduce the amount of noise you can hear while inside. The resilience of aluminium may not be necessary for French doors on a balcony or terrace. An engineered hardwood construction such as the Master or Elite range will provide the strength and performance you need, as well as a timeless style.
However, the floor level of your balcony is going to be a huge factor in deciding which kinds of patio doors will work. You should check the Building Regulations to ensure the doors you want will meet the standards expected. Additionally, you may need permission to install new doors on a balcony or terrace if your property is listed or in a conservation area.
Another factor to be mindful of is the amount of space you have to work with. Sliding patio doors take up the least space and roll on a single track, whereas French doors have to open inwards or outwards. Our Master French doors can open both ways (outwards only for the new design), giving you a little more flexibility if you have limited space either on the balcony/terrace or in the connected room.
Conservatory or orangery
A conservatory can become incredibly cold in the winter months. Opting for a set of Vufold French doors can help improve indoor comfort by preventing air leaks and heat loss. Upgrading your Status or Supreme French doors to include triple glazing will offer even better insulation. These doors are made with aluminium that is specially designed to resist the UK's variable weather.
The most important need for a conservatory or orangery is ease of access to your garden or patio space, especially during the summer months to benefit from the warmer weather. You will need to decide whether your doors need to open internally or externally depending on the size of your conservatory and the furniture inside. Supreme doors can open inwards or outwards and left or right.
Summerhouse or garden room
Standalone garden structures in properties with great outdoor spaces are becoming more popular with the rise of homeworking.
If you have a garden office or studio, security should be at the front of your mind because of the assets you will store in there. A set of exterior French doors are optimum for these spaces because of the extra level of security from a multipoint lock. This is enhanced by the toughened tempered safety glass we use in every Vufold external door.
You will also want to think about making this space as thermally efficient as possible. Opting for double or triple glazing will help insulate a summerhouse or garden room so you can use the space year-round without feeling too cold during the winter.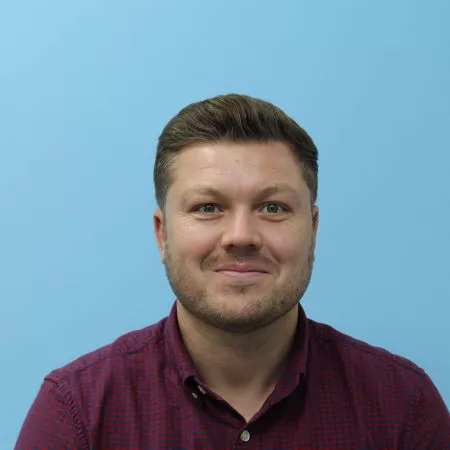 About Martin Burgess
For customers, Martin is one of the key people at Vufold and looks to offer technical advice, resolve any issues or problems that they may have. Martin is passionate about protecting the reputation of Vufold and likes to see a positive impact on the business due to his day-to-day efforts. Martin's proud of the team he's built around him and is dedicated to constantly improving the way the company meets its service commitments and delivers on its promises.
Read more about Martin Burgess