Choosing French door accessories: handles
If you're looking to give the entrance to your garden a refresh, it's time for new French doors. French doors are a great way to add the illusion of space to a room. They flood rooms with an abundance of natural light and make spaces feel brighter and more welcoming. While you may think that all versions of French doors are one and the same, it's important to consider the different materials, door handles and glazing options you can choose from.
This article will explore what to look out for when choosing French door handles and provides you with an in-depth analysis of doors and handles that are right for you. Keep reading on to find out more.
---
In this guide:
Find out what to consider when it comes to external French door options.
Read how to choose the best handle for your external French doors.
Find out more about the types of French doors and handles we offer.
---
External French door handle considerations
---
We provide high-quality French doors in timber, oak, aluminium and composite. While you may think that the material the doors are made of is the only thing that matters when it comes to choosing French doors for your home, you also have to think carefully about the type of door handles you'd like your doors to have.
Aren't door handles all the same? Not quite. Different door handles have different appearances, security elements and varying quality levels. The type of door handle most suitable for your home depends on your personal preferences and security requirements.
---
Types of door handles
---
Here at Vufold, we provide French door handles in white, polished black chrome and brushed graphite. The plate size can vary depending on the type of handle.
---
Different types of locks
---
While you may think the overall door design is the most important element of choosing new French doors for your home, you've also got to consider the appropriate locks needed from a security standpoint. We provide three different types of locks to keep our customers safe:
---
Multipoint Locking: Multipoint lock systems are handle and key-operated and lock directly into the door frame. These types of locks can be fitted to composite, aluminium or wooden doors. Given the multiple locking points of this lock, forcing the door open is more difficult, thus making the door more secure. You also won't have to worry about needing multiple master keys as they can be keyed alike.

Euro Cylinder Locking: This common lock is found on many uPVC and composite doors. This type of lock is easy to operate, can be upgraded for a higher level of security if needed and can be keyed alike. It's important to note that this type of lock is prone to bumping and snapping, so it's crucial that they are fitted in line with the SS312 diamond approved standard, or to a minimum of a 3-star standard.

Mortice Lock: Mortice locks are locked from the inside and outside – they are the least secure locking method as they may not be tested for intruders.
---
---
Different materials used for door handles
---
When choosing your perfect door handles, materials matter. We provide handles with a classic white finish, polished chrome, and brushed graphite. Depending on your tastes and budget, there are varying materials you can choose from to add the final touch to your French doors. While you can use interior handles on an exterior door, you need to take into account the longevity of the handle as it wasn't crafted with the same resistance to weather as external handles. They also might not have the water seal needed to keep the handle of the door intact.
---
Choosing handles for your external French doors
---
When choosing the perfect handles for your external French doors, you want to choose a colour and material that enhances the doors and look great from the outside. The type of handle you choose will depend on the material your doors are made out of. You can choose from timber, oak, aluminium or composite with white, black, grey, wood and multi-colouring.
Our white handles come in a classic white finish. Our polished chrome handles look sparkly clean and look stunning in a wide variety of colours and materials. The brushed graphite option is a more subtle approach than the white and polished chrome and wipes clean for a spotless look.
Choosing French door handles that are right for you and your needs isn't the only additional element you need to think of. You also have to consider the colour of the hinges. While door handles and hinges don't need to match perfectly, it's a good idea to have a cohesive aesthetic so that they blend seamlessly. Paying attention to these small details is really what sets quality French doors apart from the rest.
While appearance is important, it's also worth considering the quality and security of the door handles you're choosing. Door handles get used a lot, so it's important to have proper handles fitted that are both durable and safe.
---
External French doors and handles from Vufold
---
We provide a wide variety of French door ranges. These include:
---
---
For Master and Elite doors, you can choose white, chrome, or upgrade to brushed graphite. Status come with white or black handles as standard and you can upgrade to satin nickel. Supreme are supplied with brushed graphite.
---
Choose French doors and handles perfect for you and your home
---
When it comes to choosing the perfect French doors and handles, it pays to work with a quality supplier who wants the best for their customers. Here at Vufold, we're happy to provide you with a wide range of French door options suitable for your personal tastes and security preferences. If you're looking to add light to a room and give your patio doors the upgrade they need, get in touch to see how we can help. We look forward to hearing from you.
---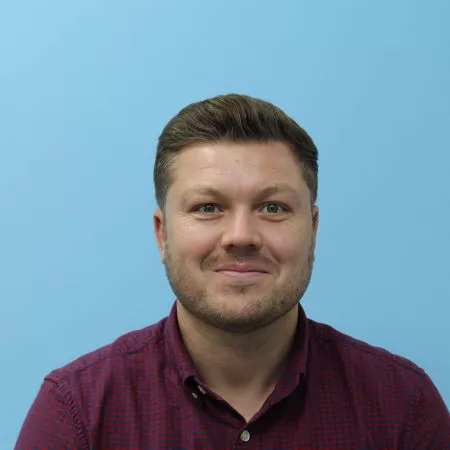 About Martin Burgess
For customers, Martin is one of the key people at Vufold and looks to offer technical advice, resolve any issues or problems that they may have. Martin is passionate about protecting the reputation of Vufold and likes to see a positive impact on the business due to his day-to-day efforts. Martin's proud of the team he's built around him and is dedicated to constantly improving the way the company meets its service commitments and delivers on its promises.
Read more about Martin Burgess