How to choose the best external bifold door
There are an overwhelming amount of external bifolds available in different materials, sizes and specifications. It can be challenging for a homeowner to decide the best bifold door for them. In this guide, we will offer advice on choosing the best external bifold door.
---
Click on one of the links below to jump that section:
External bifold doors are an investment, so you should understand what features to look for when choosing a new set for your home.
Learn more about the many benefits of high-quality bifold doors over cheaper alternatives.
This section details some of the best bifold doors depending on budget, material, thermal efficiency and more.
---
WHAT TO LOOK FOR WHEN CHOOSING AN EXTERNAL BIFOLD DOOR
Exterior bifold doors for your home are an investment. They will improve your living space and potentially add to the value of your home, so choosing the right doors is a decision that should be taken seriously.
There are many factors to weigh up when deciding on a bifold door, including:
---
THERMAL EFFICIENCY
Thermal efficiency is important, from both an energy-saving and an environmental perspective. One way to ensure the efficiency of your home is to look for an external door system that has an excellent U-value. The U-value dictates the rate of heat transfer through a material; the lower the U-value, the more thermally efficient the material.
You can find out more about thermal efficiency and U-values in our guide - external bifold door locations: patio, kitchen, extensions and summer houses.
---
MATERIAL QUALITY
A new external bifold door will form a significant part of the appearance of your home, so customers are often keen to focus on the aesthetics. However, the quality of the material used is just as important as aesthetics, as it will offer additional benefits such as durability and thermal efficiency.
There are three main types of materials to choose from:
Timber–– offers an attractive style that is a beautiful choice in both modern and traditional homes, as well as natural thermal insulation

Aluminium–– a stylish and durable material that can offer the thinnest sightlines out of any material

uPVC–– cheap but less durable and easier to damage and break
You can find a comparison of all the major materials on our guide comparing bifold door materials: wood, aluminium, composite and glass.
---
SECURITY
No homeowner should overlook the importance of security when it comes to choosing external doors. The best quality bifold doors will incorporate the latest security features, including laminated glass (glass that remains as a single unit when smashed) and secure locks such as the Vectis Multipoint Locking System (used with Vufold doors).
Vectis Multipoint Locking Systems combine a five-lever traditional mortice lock with a steel hook lock system to ensure your doors achieve a high standard of security.
You can find out more about bifold door security by visiting our guide bifold door security: locks, glass and childproofing.
---
HARDWARE QUALITY
An external bifold door should last for a significant time. One of the places cheap bifold doors can show wear is with the hardware. Poor quality hardware can damage quicker, causing operational issues. You should invest in a door with high-quality hardware to ensure durability and a long-term return on your investment.
Vufold uses the highest quality materials to produce a truly superior product that will enhance your home.
---
GUARANTEE
Choosing the best quality bifold doors will help to avoid problems and technical issues, but as an added precaution, always ensure that you purchase from a provider that offers an extensive guarantee, giving you additional peace of mind.
Vufold bifold external doors all come with a 10, 15 or 20-year guarantee, depending on the model you choose.
---
BENEFITS OF HIGH-QUALITY EXTERNAL BIFOLD DOORS
Investing in high-quality external bifold doors will pay off in the long run, with several benefits when compared to cheaper alternatives. These include:
Increased durability –– high quality doors are better equipped to cope with frequent usage, as well as the worst of the UK weather
Longer lifespan –– you don't want to replace your doors every few years, so choosing bifold doors made from the best materials can ensure a long lifespan for your product
Better thermal efficiency –– a top quality bifold door that offers a high level of thermal efficiency can help save money on energy bills and ensure that you do your bit for the environment
Added security –– choosing a high-quality bifold door means that you will be able to enjoy the latest in secure technology to keep you and your family safe
Better looking products –– you want your bifold doors to enhance your home, and investing a little extra money can ensure you have a product that is both functional and attractive
Improved support and guarantees –– choosing a top quality bifold door sold by a reputable supplier will provide you with peace of mind, ongoing customer support and reliable guarantees
---
CHOOSING THE BEST EXTERNAL BIFOLD DOORS FOR YOUR NEEDS
It is important when choosing your bifold door that you find one to fit your particular needs. Your choice is likely to be determined by a number of different factors, including material, cost, sightlines, thermal efficiency and maintenance.
To help you narrow down your choice, we've put together this helpful guide to the Vufold options, categorised by each factor.
---
BEST VALUE: ELITE RANGE
The Elite range offers both value and quality -
made from the finest materials and incorporates an impressive
U-value of 1.4 W/m2K, slim sightlines and a 10-year guarantee.
Price: from £1,489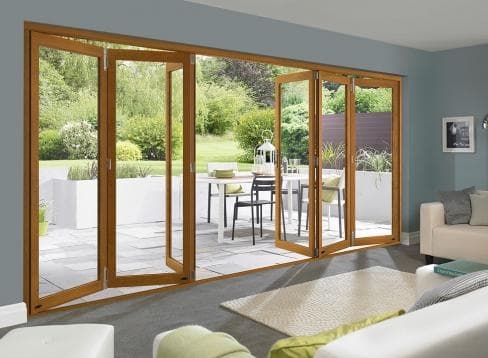 ---
Main features:
15-year guarantee
Self-cleaning wheels
Impressive thermal efficiency
Concealed track to maximise safety and style
Price: from £2,699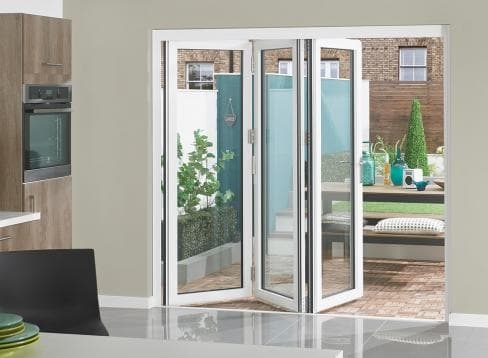 BEST ALUMINIUM BIFOLD DOOR: SUPREME RANGE
The Supreme range can provide a striking, modern touch to any room. This range represents the next level in aluminium bifold door technology.
Vufold use a slow-grown hardwood to produce a truly premium quality door, while the top hung system ensures smooth running and the double-glazed glass provides excellent thermal efficiency. The Master range also features a secure multi-point lock system.
Price: from £1,699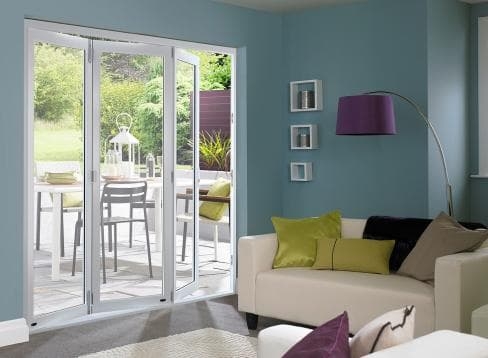 ---
BEST TIMBER BIFOLD DOORS: MASTER RANGE
The Master range is our most popular timber bifold door range.
These beautiful doors incorporate a high quality style of wood frame, available in two modern finishes: white or anthracite grey.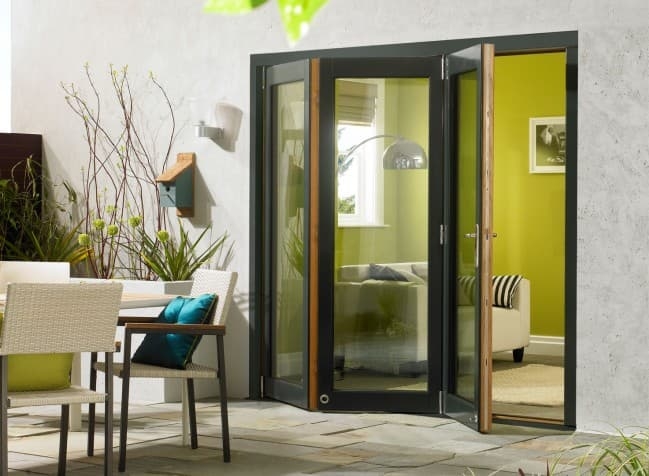 ---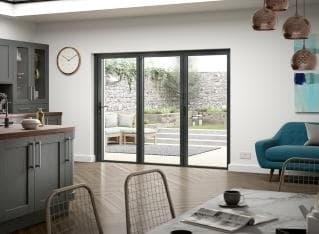 MOST THERMALLY EFFICIENT BIFOLD DOOR: ULTRA RANGE
For customers who want to combine the best qualities of aluminium and wood, composite doors are a great solution.
Composite doors combine the natural feel of wood with the durability of aluminium.
---
THINNEST SIGHTLINES: STATUS RANGE
If you want expansive views, you should focus on maximising sightlines.
Aluminium is the strongest material for bifold doors, meaning it can hold more glass with thinner sightlines. The Status range offers the thinnest sightlines of all our ranges.
---
MOST LOW MAINTENANCE BIFOLD DOOR MATERIAL: ALUMINIUM
Aluminium bifold doors are durable and low maintenance, particularly when powder-coated, which is the case with all Vufold aluminium bifolds. Vufold's powder-coated aluminium doors have a guarantee of 15 years.
To maintain a Vufold aluminium door, simply wipe down the door with a sponge and water on occasion. Our aluminium bifold doors range benefits from low maintenance aluminium material, as does our leading Supreme range. Our Ultra composite bifold doors range, also utilises aluminium combined with natural timber.
---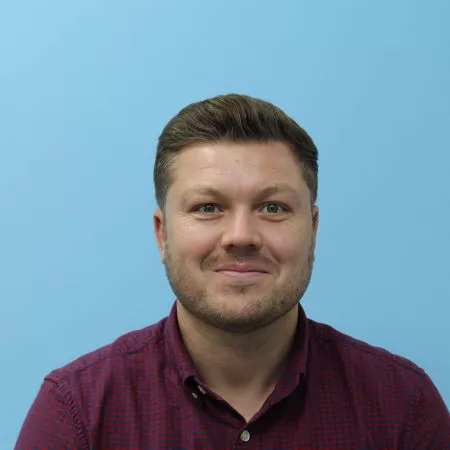 Author:
Martin Burgess - Customer Service Manager
About Martin Burgess
For customers, Martin is one of the key people at Vufold and looks to offer technical advice, resolve any issues or problems that they may have. Martin is passionate about protecting the reputation of Vufold and likes to see a positive impact on the business due to his day-to-day efforts. Martin's proud of the team he's built around him and is dedicated to constantly improving the way the company meets its service commitments and delivers on its promises.
Read more about Martin Burgess