What is a composite door: benefits, and factors to consider
If you're looking to buy a new door for the front of your home, you may be aware of the popularity of composite front doors. Replacing your old exterior door with a new composite front door can help to improve the overall look of your home as well as thermal efficiency and security.
However, making the decision around the best type of front door for your home requires research and an understanding of the benefits of each type. This guide will take a look at what composite front doors are, how they are made and the factors you should consider when choosing them for your home.
---
In this guide:
Find out more about what a composite door is and how they are made.
Learn more about the main benefits of buying a composite door.
Find out more about why composite front doors are considered to be superior to other types of door such as uPVC and wooden.
Find answers to the most commonly asked questions in relation to composite front doors.
---
What is a composite front door?
A composite front door is the product of several different materials combining to make one finished door. When formed together, these materials form an even stronger overall material than their individual components. The doors are designed this way to correct the flaws of singular-material doors to create a more durable, effective composite door.
---
How are composite doors made?
The strength and durability of composite doors comes from the intricate layers of material that form their design.
1. The door is made with a timber core which forms a sub-frame that is injected with high-density, warm polyurethane foam
2. The wooden frame has another frame layered onto it, made from uPVC galvanised steel for double stability
3. A glass reinforced plastic (or fibreglass) is then fused onto the outer frame, creating a weatherproof, durable surface
4. The outer frame is then made using reinforced steel and uPVC
This complex yet beneficial design makes composite doors the perfect choice if you're looking for a front door with durability and strength.
---
What are the benefits of composite doors?
Composite front doors offer a huge number of benefits, including their strength and security, as well as easy maintenance.
---
Long-lasting
A new composite door will usually come with a lifespan of up to 35 years, meaning when you purchase a composite front door, you can be sure that it's in an investment for the long term. Due to its design, you are unlikely to encounter peeling, swelling, or warping that can offer occur with wooden doors and will provide much greater longevity.
---
Hard wearing
The materials used to create composite doors make them incredibly strong and hard wearing. The fibreglass is tough and waterproof, preventing discolouration, marks and general wear and tear. The reinforced frame and core makes the door resistant to knocks, bumps and dents.
---
Secure
With the rigidity and strength of the door comes high-level security. The doors are incredibly stable which makes them difficult to be kicked in or knocked down. Different manufacturers will provide different locking systems, so quality and security levels may vary, but the door's construction itself will usually remain strong and secure.
---
Thermal efficiency
Composite doors are A-rated for thermal efficiency, which is due to the layers of materials, preventing heat from getting through. With the door sealed tightly to avoid gaps where draughts can enter, and heat can escape, your energy bills will be much lower.
---
Kerb appeal
The exterior of your home can be revitalised and modernised with a composite front door which will help to increase the kerb appeal of your home. Composite doors can be finished in a range of colours and a woodgrain finish so composite doors can be customised to suit every style of property and match the look of a wooden or timber door.
---
Low maintenance
Wooden and uPVC doors require regular maintenance to keep them looking in good condition such as repainting and damage repair. However, composite doors do not require the same maintenance as the long-lasting materials provide longevity without compromising the door's look. They will only ever need a quick wipe-down or wash.
---
Customisable
Another reason composite doors have become popular is due to their huge range of customisation options. The door's surface can be coated with an endless choice of colours and the glazing of the doors can be customised to suit the character of your home.
---
Why are composite doors considered to be better than other doors?
Composite front doors are often considered to be a superior option to other types of front door, such as a wooden door or uPVC door for various reasons.
 

Composite door

Wooden door

uPVC door

Lifespan

Up to 35 years

20-30 years

15 years

Security

Optimal security
Robust and sturdy design

Vulnerability to warping and swelling
Low quality doors can be easy to break into

Degrade over time which can impact on security

Thermal efficiency

Efficient sealing to keep heat trapped

Can have gaps where draughts and heat pass through

Seals can break down which allow draughts in

Maintenance

Weatherproof and hard to dent to maintenance is very low

Can be prone to warping, swelling, peeling and weather damage

Prone to weather damage and doors can break down over time

Aesthetic

Greater selection of colour and design option
Available with wood grain finish

Perfect for traditional properties and can be repainted to suit changes

Limited to designs and colours available
What to look for when buying a composite front door
When buying a composite front door, it's important to consider a number of key factors that will have an impact on your door purchase.
Style of the door
It's important to consider the door style you're looking for as this will have an impact on the look of your home. More contemporary homes may benefit from modern glazing and colour designs, whereas the natural wood effect that can be achieved with composite doors can complement more traditional homes and provide a good alternative to a timber door.
Size or configuration
Knowing what size door you need and the configuration will ensure that you choose the best door for your home and the opening you have. Does your home need a single door or a door with side panels to fill a larger gap? These features can significantly change the look and feel of your home.
Read our guide to find out more about the standard front door sizes available, or click here for more information on measuring up for a new front door.
Supplier
Be sure that the supplier of your composite door is trusted and will offer high quality composite doors. Different suppliers produce composite doors of varying quality so knowing your supplier, their range of doors and how they are made can help you to make this decision.
Hardware and accessories
Choosing the proper hardware and accessories for your door is also important. You may want to browse different handles and letterbox options, both of which can create an entirely different character for your door and your home exterior as a result.
Glazing
You will also need to be aware of the glazing options available for your composite front door. You can choose a simple design from the supplier's standard range, or you can choose more decorative glass. The positioning and size of the glass will also contribute towards its overall look.
Guarantee
Finally, being aware of the guarantee for your composite door will help you to understand how long your door is likely to last and keep your home as secure as possible. Most composite doors come with a 35 year guarantee, so any faults that occur in that period can be fixed without incurring additional costs.
---
Frequently Asked Questions
Do composite doors vary in quality?
Yes, composite doors can vary in quality depending on your supplier or design choices. For example, some doors can have aluminium inserts for added stability and security. However, as a whole, composite doors are a more superior choice to other doors.
What is the difference between a uPVC door and a composite front door?
uPVC doors are made from melted and cooled Unplasticised Polyvinyl Chloride (uPVC), whereas composite doors are made up of a number of materials bonded together, making them a more secure, thermally efficient and durable option.
Can composite doors be broken into?
Composite doors offer extreme security in both their design and locking system. Depending on the supplier you choose, the lock you choose and the strength of any glazing you choose, it would take a great deal of force to break into a composite front door.
How good are composite doors for insulation?
Composite doors are A-rated for thermal efficiency, the most efficient of many door types.
Is a composite door better than a wood one?
All-round, composite doors offer better thermal efficiency, security, longevity and are much lower maintenance than wooden doors, all whilst providing an identical wood-grain effect that makes wooden doors so popular. However, wooden front doors still offer a range of benefits and are suitable if you have a lower budget.
If you'd like further advice or information about our range of composite front doors, please contact our team.
---
---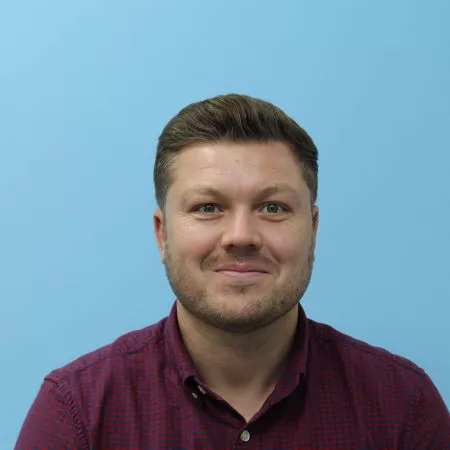 Author:
Martin Burgess - Customer Service Manager
About Martin Burgess
For customers, Martin is one of the key people at Vufold and looks to offer technical advice, resolve any issues or problems that they may have. Martin is passionate about protecting the reputation of Vufold and likes to see a positive impact on the business due to his day-to-day efforts. Martin's proud of the team he's built around him and is dedicated to constantly improving the way the company meets its service commitments and delivers on its promises.
Read more about Martin Burgess