A GUIDE TO EXTERNAL FRENCH DOOR COLOUR OPTIONS
---
When replacing your old patio door set with some new French doors, there will be a few things you will want to bear in mind. These will include where the doors will be installed, the type of frame materials you want, the glazing options available, the kind of threshold you need and the hardware you want to include.
Another important design consideration will be what colour you want your doors to be. In many cases, this will relate to your choice of material and it can have a big effect on the overall appearance of the space surrounding your doors. For example, if you want to brighten a shadowy garden or internal room, you might be drawn to white French doors. Alternatively, if you benefit from lots of natural light and want to create a contrast to a light internal or external wall, dark shades like grey or black may be more suitable.
In this guide, we will highlight and discuss some of the most popular colours for external French doors to help you understand which finish would be the best for your home.
---
---
White
---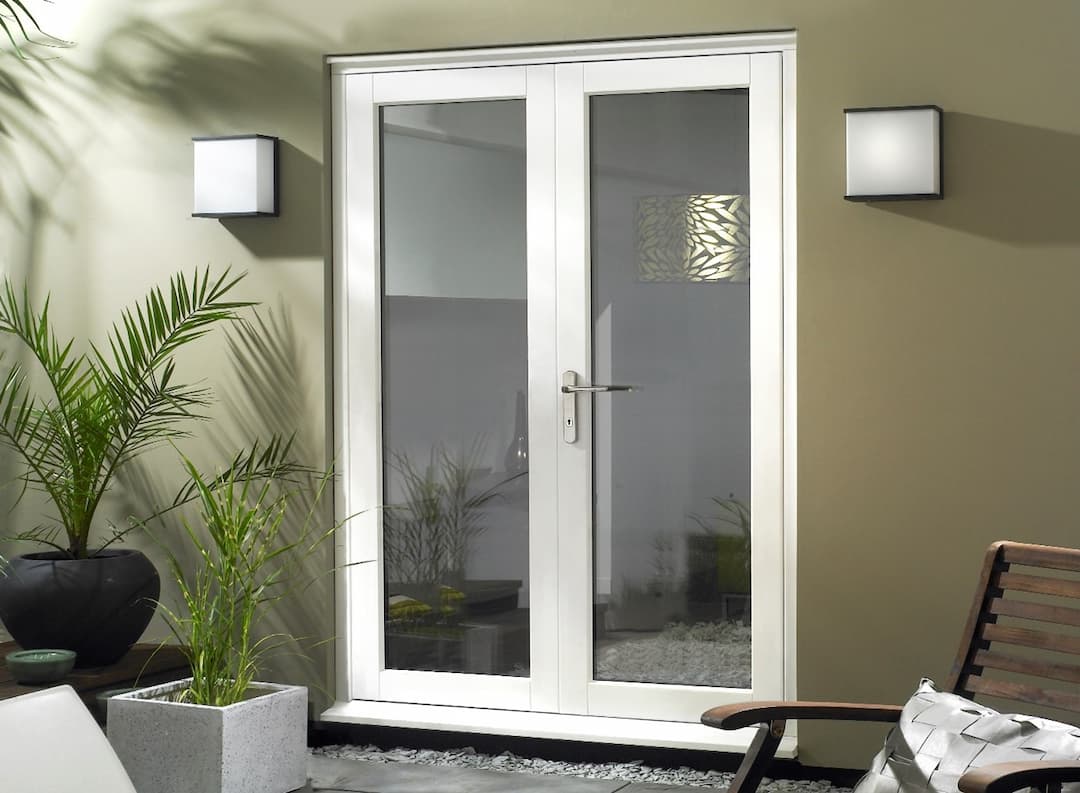 ---
White is one if not the most popular RAL colour for external door sets, including patio and French doors. It is a neutral tone that suits almost any type of property, and because of this, it will never go out of style.
A white finish on external French doors such as the clean finish of our Master range will help brighten the surrounding space and complement your furnishings much better than bolder colours will. This is true for your outdoor furniture as well as your interior decorations and details like window dressings.
However, one thing to bear in mind about white as a colour for external doors is that it is often more suitable for modern homes than period and traditional properties. If you live in this kind of home, you may prefer French doors with a real oak veneer or a darker finish such as grey or black . Another thing to consider about white finishes is that this colour shows dirt much easier than darker tones. For this reason, you may want to clean down your white French doors more regularly than a set in a different colour.
For more benefits and considerations of white external French doors, read our expert guide .
---
Real oak veneer
---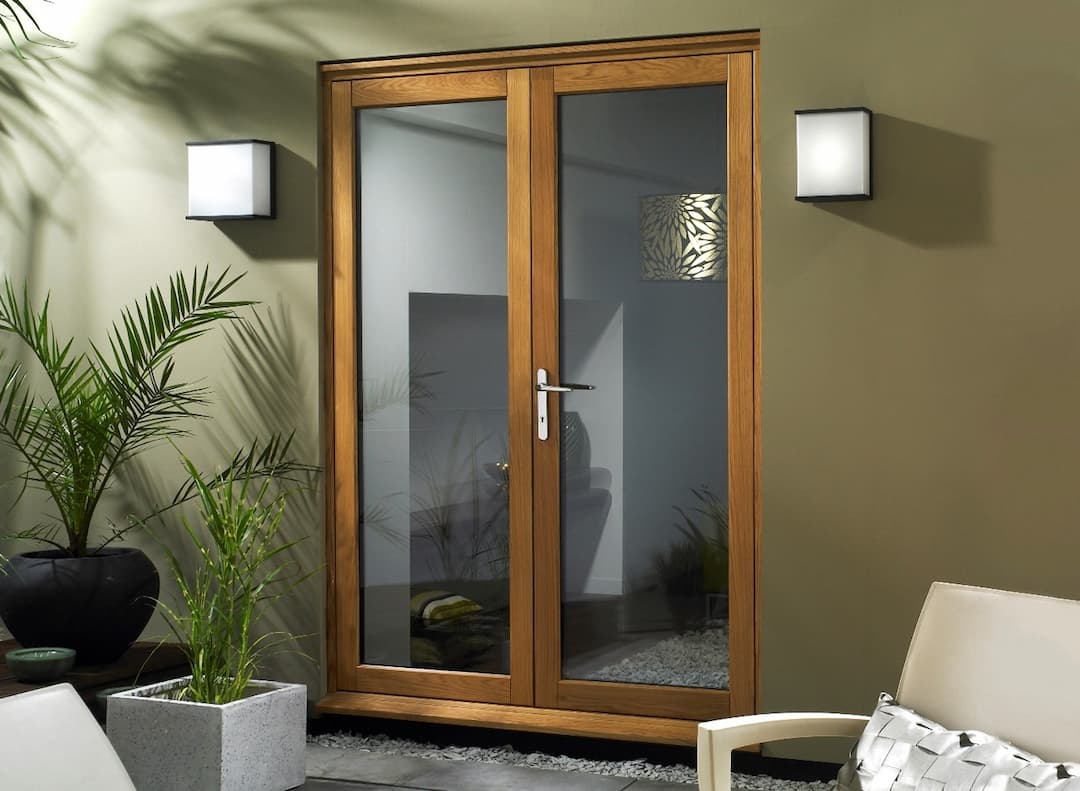 ---
Real oak veneer French doors are the more 'traditional' option, as they resemble solid oak doors without compromising on strength or performance. Many homeowners appreciate the timeless appeal of real oak veneer over powder coating and factory-applied finishes.
Unlike a solid wood door, our Elite French doors have a sturdy engineered hardwood core that prevents common problems encountered with timber such as warping, water ingress and insect infestation.
Like white, real oak veneer is a neutral shade so will not clash with surrounding décor and furnishings. It will complement patio or garden furniture outside just as much as internal details including flooring and wall designs.
However, one thing to bear in mind with any door constructed from wood is that the set will need retreatment every so often. This is to ensure its longevity and protect it from deteriorating. With our Elite French doors, we can provide an oak care and finish kit as an optional extra.
Find out more about our real oak veneer French doors in this expert guide .
---
---
Grey and black
---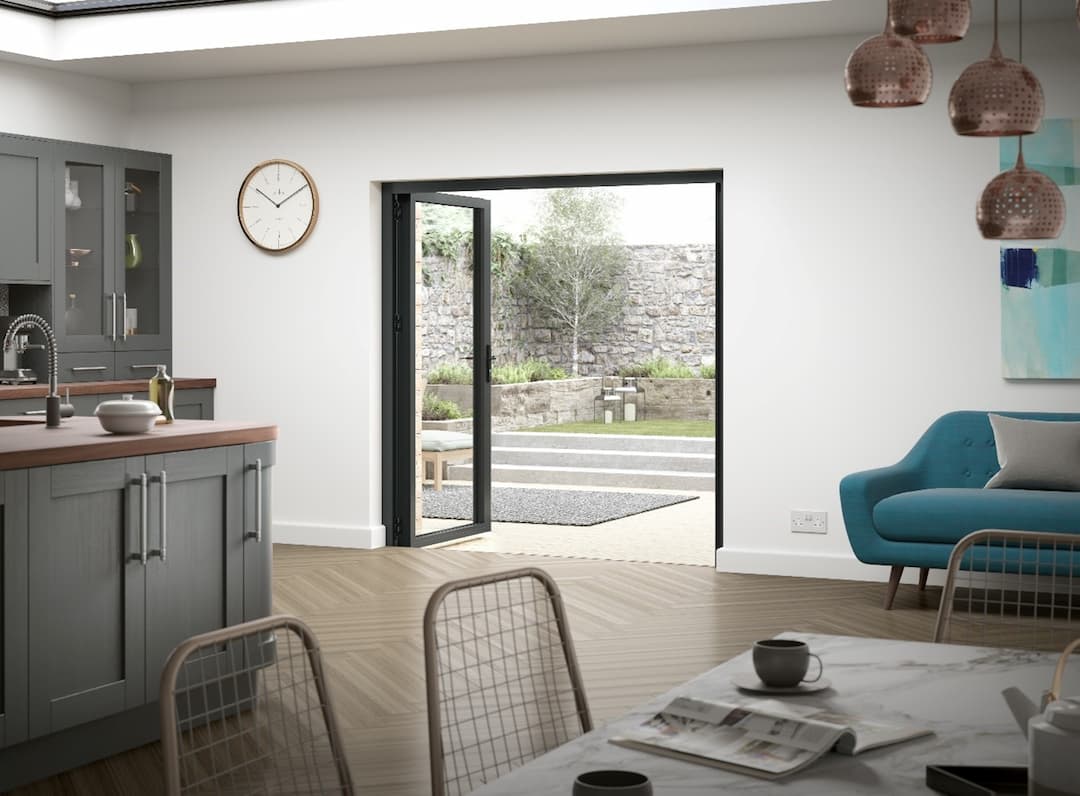 ---
Grey and black are considered more 'contemporary' RAL colours for external doors than white and real oak veneer. They are ideal shades for modern properties and new builds, especially those looking to achieve a minimalist aesthetic.
Our Supreme aluminium French doors are available in anthracite grey and jet black as well as hipca white. This is our most premium range of French doors and is designed to complement our external bifold doors and windows of the same name. The powder-coated finish on the aluminium comes with a 15-year guarantee if the doors are installed at least 800 metres from the sea.
One of the main considerations with grey and black external French doors should be the space surrounding the opening. If your garden, patio or interior room will get a lot of shade and not a lot of natural light, then doors with dark frames may make the space feel even more shadowy and gloomy. In this case, you could opt for dual-colour doors such as our aluminium Status range with grey on the outside face and white on the inside.
Our guide to grey and black external French doors discusses some additional benefits and considerations of these shades in more detail.
---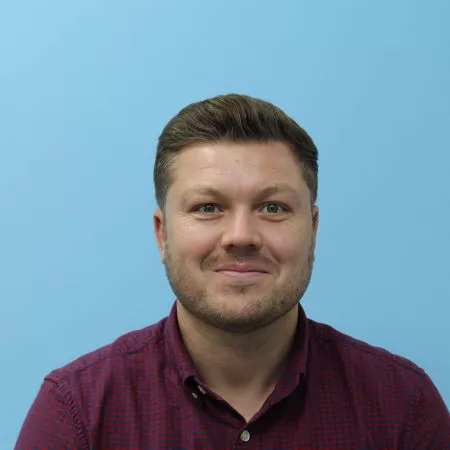 About Martin Burgess
For customers, Martin is one of the key people at Vufold and looks to offer technical advice, resolve any issues or problems that they may have. Martin is passionate about protecting the reputation of Vufold and likes to see a positive impact on the business due to his day-to-day efforts. Martin's proud of the team he's built around him and is dedicated to constantly improving the way the company meets its service commitments and delivers on its promises.
Read more about Martin Burgess