How to childproof your front door
There are lots of things to think about when getting a new front door fitted. If you've got little ones at home, making sure the door you buy and install is childproof should be one of the most important considerations.
Even if you're not getting a new front door, it's still worth checking just how child safe your existing external door is now and again, to ensure youngsters are always protected. In this guide, we'll discuss what to consider when childproofing your home's front door and why it's so important.
Why it's important to childproof your front door
A front door is an enticing invitation to the outside world for a little one, so making sure a curious child can't escape is crucial to keeping them safe. As well as the dangers of getting lost, if a child manages to find their way out of the front door, they could suffer harm or injuries that require medical condition.
A childproof front door also prevents little fingers from getting trapped and crushed, which might result in a trip to A&E. According to the British Association of Plastic and Reconstructive Surgeons (BAPRAS), around 50,000 children and toddlers trap their hands and fingers in closing doors every year. Many of these injuries will require multiple procedures and consultations with specialists, and some will lead to long-term disfigurements. In most cases, these problems could be prevented if child safety around doors was addressed early on.
So, what solutions should you think about when preventing curious children from opening your front door?
Deadbolts and security chains
---
Childproof locking systems are the key to ensuring your exterior door is as safe for young children as possible.
The deadbolt is a type of door lock that can only be opened with a key or handle, as opposed to a spring bolt lock. This is more difficult for a toddler to open, making it an ideal child safety lock. If you haven't got a deadbolt locking mechanism, it might be worth getting one fitted as these are not only beneficial as a preventative safety measure for children but also offer good all-round door security from intruders.
Vufold Ultimate front doors are available with an insurance-compliant, five-lever deadlock, which conforms to BS2621 as an optional extra—ensuring to keep little ones safe, as well as your premises.
Many parents also swear by security chains as an effective solution to childproofing their front door. With these, it's important to make sure that the chain is high enough out of reach of little fingers, as children could easily climb onto a chair to access the chain.
You might also want to consider adding a sliding bolt to the top of the door so little ones can't reach to open the door, as well as night latches. To give you peace of mind, Vufold provides an insurance-compliant satin nickel night latch that conforms to BS 8621-2007 and three CE marked stainless steel ball-bearing hinges for added security.
The only downside of security chains and sliding bolts is that you need to remember to use them. They prevent anyone from accessing the door from outside, which is good news from a security perspective, but not ideal for staying guests or members of your household arriving home outside of your routine.
A front door handle or door knob can be easily opened by a child, enabling them to readily escape outside. Fortunately, there are different solutions available prevent this.
A door knob cover, for instance, fits neatly over the knob, making it more difficult for a baby or young child to open. Most of these covers can only be opened by adults as the holes or buttons to release the knob are functional only with bigger fingers. The beauty of the knob cover is that it stays on all the time, so you don't need to remember to secure it each time you use the door.
Another effective way to stop youngsters from opening doors they shouldn't is to install a door alarm. This means that every time your front door is opened an alarm or chime goes off, keeping you alert wherever you might be in the house.
Additional childproofing solutions
Whilst the above are the most common childproof door solutions, there are other options you might also wish to consider. For instance, if you want to prevent a child from going near the front door in the first place, consider adding a baby gate to the door frame of the nearest entrance to the room that the front door leads to. That way you can have complete peace of mind that children won't be able to access the door from a certain distance without you letting them.
If your front door leads onto another enclosed area, such as a porch or utility room, you might like the idea of leaving the door open occasionally to allow air to flow through or to let a pet come and go as they please. To avoid trapped fingers and hands, you could consider adding a door monkey or pinch guard. These work like a door stopper but are attached to the door itself to keep it slightly ajar but stop it from slamming or closing fully.
With various styles to choose from and an impressive guarantee, Vufold external front doors will look stylish and offer reassuring security if you want to keep little ones safe. Get in touch to find out more.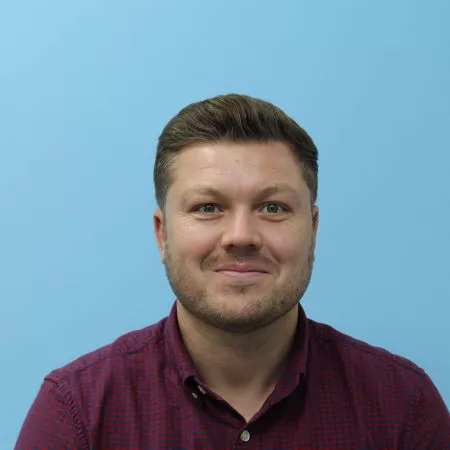 Author:
Martin Burgess - Customer Service Manager
About Martin Burgess
For customers, Martin is one of the key people at Vufold and looks to offer technical advice, resolve any issues or problems that they may have. Martin is passionate about protecting the reputation of Vufold and likes to see a positive impact on the business due to his day-to-day efforts. Martin's proud of the team he's built around him and is dedicated to constantly improving the way the company meets its service commitments and delivers on its promises.
Read more about Martin Burgess