How to choose the right bifold door configuration for your home
Bifold doors can make a fantastic addition to your home, allowing you to flood a home with natural light. If you are looking to install bifold doors in your home, you need to ensure that you select the right configuration for you. When you start looking at folding doors, it can be difficult to know where to start with choosing from the available options.
This guide offers a breakdown of bifold door configurations and the options you should consider when looking for the right door for your home and needs, including all of the key decisions to make before ordering your doors.
---
In this guide:
Find out more about the key factors to consider when choosing bifold doors for your home.
Learn more about the panel options available when configuring bifold doors.
This section discusses the importance of choosing the correct opening direction for your bifold doors.
Find out more about whether you should choose inward or outward opening bifold doors.
Learn more about what lead or traffic doors are and when you might need one.
This section discusses the impact that the configuration of your bifold doors can have on the cost of your bifolding doors.
---
What to consider when configuring bifold doors
When it comes to bifolding doors, there are so many options and configurations to choose from. The right doors for your home will depend on the size of the doors, and the opening that you have available. These details will dictate the door configuration and number of panels you have within your folding doors.
Getting these details right when choosing and buying your bifolding doors will ensure that your new doors are fit for purpose and suit the needs of you and your home.
Here are the main considerations and decisions to think about before buying bifold doors for your home:
---
Number of panels
One of the critical decisions to make is how many panels your bifold doors will have. This decision will depend on the available panel options, as well as the purpose of your doors.
The first thing to consider is why you're installing bifold doors in your home. If the answer is to introduce more light into your living space, you will want to consider a choice that provides you with slim sightlines, wider panels and enough panels in your door configuration to provide the effect you're looking for.
Remember that in larger installations, with more panels, more frame will be present, which can have an impact on your views.
If you want to open up a space in your home by connecting the inside with your patio or garden, consider the physical opening and space you have, it may be that just two or three panels will be enough.
Bifold door configurations are incredibly flexible, from a straight-line system to a bifold door that runs around a corner of your home with a traffic door. By choosing bifold doors, you're able to create the most agile door option for you and your family.
---
Panel options
The main panel options for bifolds include:
2 panel bifold doors – two panel bifold doors are a great solution if you're simply looking to replace your existing patio doors or French doors. Both panels will slide back to provide a full opening and is the perfect way to make the most of a small space.
3 panel bifold doors – three panel bifold doors offer slightly more flexibility than two panel doors and provide more opening options. The key to this option is being able to include a traffic or access door which is ideal for a space where the doors are used regularly, providing access in the same way as a traditional door without having to fold all of the panels back.
4 panel bifold doors – four panel bifold doors provide an even more versatile option and are suitable for slightly larger spaces. The doors can be split in a number of different ways to avoid all of the panels folding together and taking up space either inside or outside your home.
5 panel bifold doors – in the same way as four panel doors, five panel doors can be split into different configurations and can include a traffic door to help you avoid having a huge number of panels folding together in one space.
6 panel bifold doors – six panel doors are, again, another option that offers more flexibility in the way you configure your doors to suit your space. This includes a traffic door at one end and all doors folding one way or three folding one way and three another way.
7 panel bifold doors – this option is great for large openings and allow a huge amount of natural light into a room. It's important to carefully consider how you will configure these doors as not every home will suit having seven bifold doors stacked to one side.
Vufold's ranges of external bifold doors are available in a huge range of sizes with panels from two to seven so we have something for every home. However, we also supply a bespoke service if these options are not suitable for your home.
---
Opening direction
The direction in which the doors open may seem like an obvious consideration but it is something that is often forgotten about when choosing bifold doors. When we refer to direction, this could be whether the doors all slide in one direction (for example, all to the left) or if they split in the middle to rest at either side of the space.
Having your doors slide to one side of the area provides a compact and sleek finish when you open the doors up. However, having a split in the middle may be more practical if you intend to have a large span of bifold doors, such as four panels across an exterior wall.
The direction that your doors move in when you open them will depend on the number of panels you have. For example, smaller numbers such as just two panels, will fold to one side but larger spans of doors can be divided in a number of ways.
---
Inward or outward opening
Once you have an idea of the number of panels and the direction you'd like your doors to fold in, you'll need to decide whether or not you want the doors to open inwardly or outwardly and this will hugely depend on space and access restrictions within your home.
If you are using bifold doors as an external access point for your home, an externally opening bifold system is the best option. Outward openings have two significant benefits:
1. If it has been raining, wet doors will not open into soft furnishings such as carpets or curtains
2. If you are experiencing wet conditions, the doors will drip. Having them open outwardly will keep the wet droplets outside instead of in your home
---
Lead or traffic door
If you want to install a bifold door out to your garden or patio and connect them seamlessly with the inside of your home, you may want to consider a lead door or traffic door. A traffic door is part of a bifolding installation but also acts as a traditional door.
Traffic doors are perfect for patio and garden doors. In summer, you'll be able to enjoy the full effect of opening your bifolds all the way but, if you need to access your garden in the winter, having a traditional door option gives you the flexibility to retain heat and access your outdoor space quickly without opening your home to the elements.
Traffic doors are best suited to installations with an odd number of doors as it allows you to install this functionality and have one door opening by itself.
---
Cost
The cost of the bifold doors you choose will be impacted by the number of panels you choose as well as the frame material. As we have discussed above, you can choose from larger or smaller bifold doors options, with the larger options carrying a higher price tag. Whether you choose, aluminium, wooden or composite frames and choosing between double and triple glazing will also have an impact on the cost. When choosing your doors, it's not only important to consider the needs of your home and the space you have available, but your budget too.
To find out more about available configurations or bespoke bifold doors, please contact our team today.
---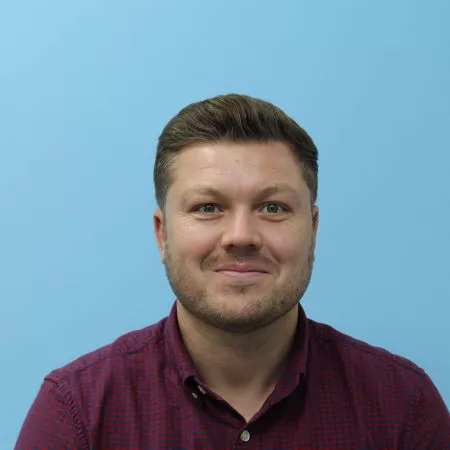 Author:
Martin Burgess - Customer Service Manager
About Martin Burgess
For customers, Martin is one of the key people at Vufold and looks to offer technical advice, resolve any issues or problems that they may have. Martin is passionate about protecting the reputation of Vufold and likes to see a positive impact on the business due to his day-to-day efforts. Martin's proud of the team he's built around him and is dedicated to constantly improving the way the company meets its service commitments and delivers on its promises.
Read more about Martin Burgess