What is the biggest benefit of bifold doors?
Large glass doors are ideal for renovation purposes and have also been a huge interior design trend in recent years. The minimalistic effect of the feature allows it to work with a variety of home styles such as Scandinavian, modern country and industrial.
Many benefits of bifold doors are aesthetic, such as highlighting garden views and bringing in additional light. However, the practical advantages—including superior security and adding flexibility to the functions of a room—also make this type of door a popular choice among homeowners.
---
Bring in natural light
In a recent survey conducted by bifold door manufacturer Vufold, 30.5% of respondents reported additional natural light to be the biggest benefit of bifold doors.
Rick Collins, director at Vufold, says: "When both open and closed, external bifold doors allow sunlight to flood through and brighten up a home. This can make a room appear bigger and illuminate other interior features."
---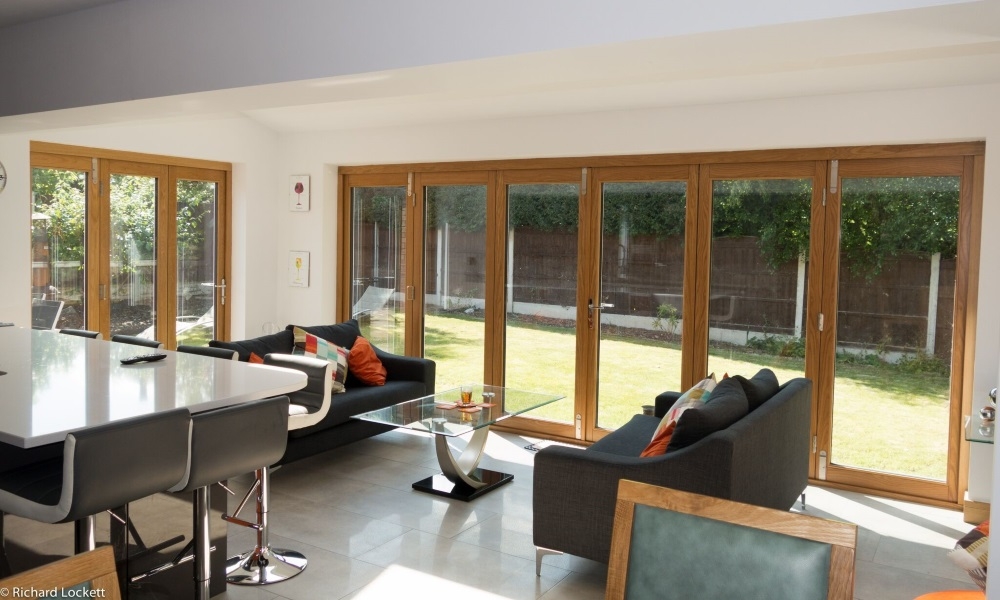 ---
Being able to enjoy the summer sunshine is a great perk, but it's even more vital that homeowners can make the most of the limited daylight in winter. To maximise the natural light during these darker months, it's a good idea to hang mirrors around the home and paint the walls a light colour.
---
Stay connected to nature
People often spend lots of money, time and effort making their gardens look beautiful but are then unable to see the benefits throughout the winter. However, large glass doors showcase impressive outdoor areas and allow homeowners to comfortably appreciate scenery from inside the property.
---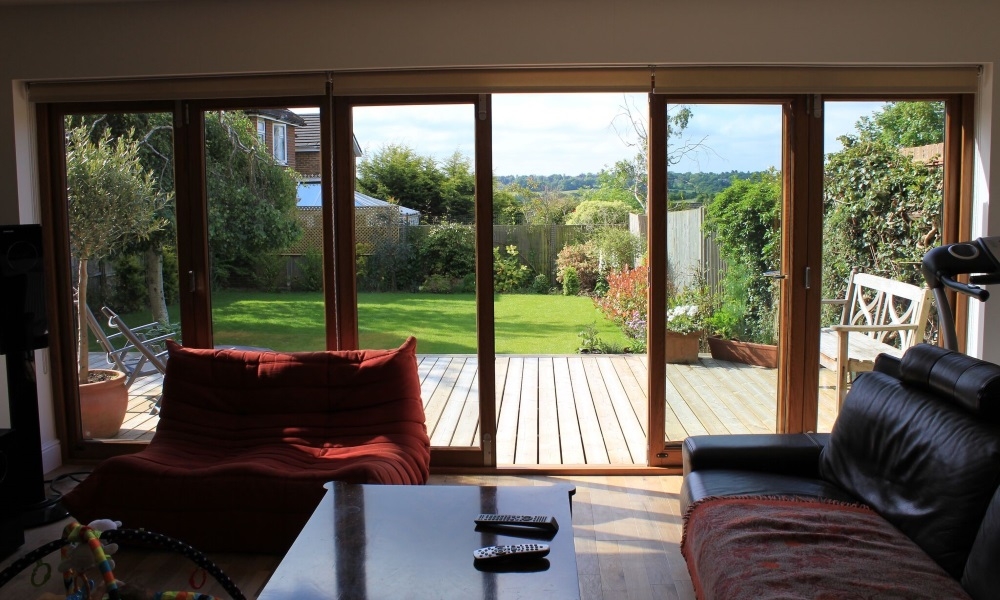 ---
Almost a fifth of the people that took part in Vufold's research said the most beneficial feature of bifold doors is their ability to connect the indoors and outdoors. A further 4.9% considered showcasing views the biggest benefit.
"As well as making it easy to access the garden in summer, external bifold doors also provide many advantages through winter," adds Rick. "Installing glass doors between a conservatory or kitchen and the outdoor area lets homeowners appreciate outdoor areas even when the temperature drops."
---
Separate and open up spaces
Bifold doors can create a feeling of space, which 15.7% of survey respondents considered to be the biggest benefit. When open, internal bifold doors turn two spaces into one large room, creating an open-plan living style without having to commit to a full redesign.
Rick says: "The doors themselves save space because they stack to one side or fold flat against the wall rather than swing open. Even when shut, clear glass doors make a room appear bigger as they transfer light through. However, bifolds can also add privacy as they can separate off two areas at the same time."
---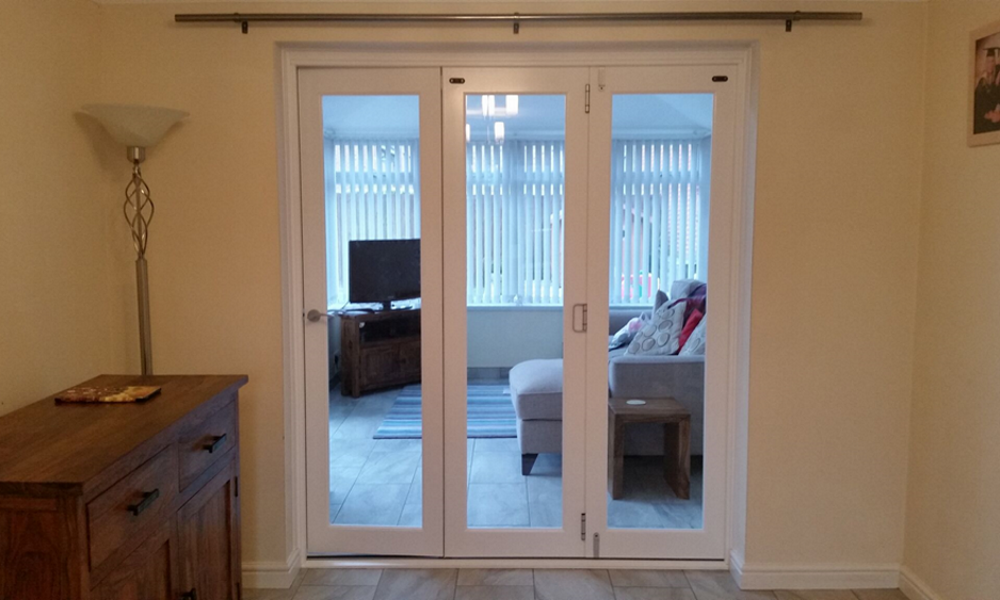 ---
A further 11.7% of respondents believed separating areas is the biggest perk of bifold doors.
---
Stringent security features
Just 14.5% of people that took part in the Vufold survey considered security as the biggest benefit of bifold doors, but the safety of a property should surely be a high priority for homeowners.
Rick adds: "Most bifolds are manufactured with a secure multi-point locking system on the access door and shoot bolts on the additional doors. This is far safer than a standard door with only one lock.
---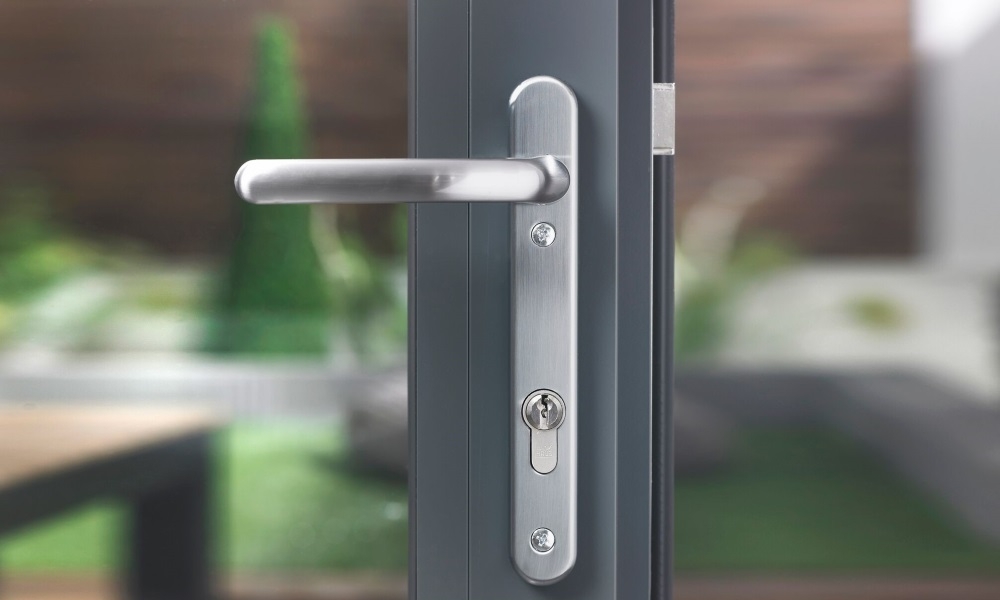 ---
"Double-glazed glass is great for safety and laminated glass can be specified for extra security. High-security hinges, a roller system and tracks stop intruders from removing the doors from its frame."
Bifold doors add a touch of luxury to any home by enhancing existing features and maximising the property's true potential. But, most importantly, they provide extra security and therefore give homeowners peace of mind.
---