A guide to French door frames | Different materials and options available
---
You might be considering replacing your existing patio doors with a French door set for several reasons, such as decoration, convenience or security. However, when it comes to replacing the frames, there's not just one style and material to choose from. The type of frame you opt for will depend on many factors, including the size and type of your door and its design.
In this article, we discuss the materials most commonly used to build external French doors and how to choose the right French door for your home.
---
In this guide:
Read about some common types of materials used for French door frames.
Find out more about the different frame sizes of Vufold.
Find out what to consider when choosing a type of French door frame.
Read the key benefits of opting for a bespoke French door supplier.
We answer common questions about French door sizing and frames.
---
What are some popular French door materials?
---
Below is a list of common materials used for French door frames and some of the benefits offered by each material:
uPVC (or vinyl): This is one of the most popular options for French doors because it's inexpensive and easy to install. uPVC has a plastic look and feel, but it's actually made from recycled plastic bottles.
Aluminium: This material is strong and durable, making it perfect for areas where there may be high winds or earthquakes. It also has a modern appearance that works well with contemporary homes.
Wood: Wood offers beauty and warmth in addition to strength and durability. It's an excellent choice if you're looking for a rustic aesthetic or want something more natural than vinyl or aluminium frames.
Steel: Steel is another strong option that can stand up against strong winds or earthquakes. However, it doesn't have quite as warm an aesthetic as wood does. It will also rust over time if exposed to moisture or water.
---
External French door frame sizes from Vufold
---
Master
Made from engineered hardwood, our Master French doors are available in three sizes: 1.2m (4ft), 1.5m (5ft), and 1.8m (6ft). They also come with double-glazed 24mm low E argon filled units with a U-value of 1.0 W/m2K and a U-value of 1.4 W/m2K for the doors themselves. This means that the timber frames in our Master door range provide excellent insulation against heat transfer in both the summer and winter seasons. It's available in white and grey.
Elite
Our Elite French Door Frames have an oak veneer and come in three different sizes: 1.2m (4ft), 1.5m (5ft), and 1.8m (6ft). Regardless of which size you choose, each frame has a height of 2.1m and is 3mm thick with real oak veneer.
We offer a 10-year guarantee on our Elite French Door Frames and full-thickness 24mm double glazing units that are argon-filled and toughened to meet PAS24 and BS6375 requirements. The overall U-value on our Elite French Doors is 1.4W/m2k.
View our full Elite French Door range here.
Status
With our Vufold's Status French doors, you can choose from three different sizes: 1.2m (4ft), 1.5m (5ft), and 1.8m (6ft). All options have a height of 2.1m, and all doors come with low E, argon-filled double glazing units, and toughened glass. The security system is multi-point locking, and the doors also pass both PAS24 and EN14351-1 2006 standards. The finish on the aluminium doors is guaranteed for 15 years.
Shop our Status French door range here.
Supreme
The Supreme exterior door frame is a 2.1m high door with two widths: 1.5m and 1.8m. So, if you have a wider opening, you can get a larger door that will still fit into your space. The height of the frame is slightly smaller than the outer frame's width and height (which are 10mm shorter). You might want to measure your space before ordering a new frame to ensure they'll fit, especially if you choose to have sightlines. Door widths are also available in 810mm and 850mm for the larger door and 660mm and 700mm for the smaller door.
---
Choosing a French door frame
---
Frame depth and width
French external door frames are available in various depths, from around 36" up to 60". The more narrow the frame, the better it will fit into small spaces while still allowing plenty of light. The most common widths are 48" and 54", but there are frames available in other sizes.
Frame material
Wood frames are beautiful and traditional, but they can be challenging to maintain over time. Aluminium is lightweight but strong and can be painted in any colour. You might also choose uPVC, which is affordable and long-lasting.
Colours
You can choose from various colours and finishes for both external door frames and frames for internal doors, from bright and bold to neutral and subtle. You'll also want to decide whether or not you want a single colour for both sides of the frame or if you'd like one side to be more neutral than the other.
Powder-coating
Powder-coating is an easy way to protect your door from damage. It also makes the frame look newer and more modern than it would look with just paint.
Modern vs traditional door frames
It's all about personal preference. Think about whether there are any architectural details in your home that would pair well with either frame style. Modern doors are generally made from steel, vinyl or aluminium, while traditional doors are made from wood or iron.
---
Why should you choose a bespoke French door supplier?
---
Bespoke suppliers can create custom-designed frames to fit your specific needs and specifications. They can also offer you a wide variety of options and finishes. You can pick the frame that best matches your home's décor.
With Vufold, you get all this and more. We're proud to offer our customers a wide range of materials and finishes, including wood, metal, or plastic options and a variety of colours and textures. This means that you won't have to compromise on what matters most – the style you want for your home and family.
Contact us today, or shop our full range of French doors here.
---
Frequently asked questions
---
What are the standard French door sizes and dimensions?
Standard French door sizes and dimensions vary by manufacturer. We offer sizes from 1.8m (approx 6ft) to 4.8m (approx 16ft), with a range of options.
What are the benefits of aluminium French doors?
Aluminium French doors are robust, durable and easy to maintain. They have an excellent thermal performance, which means they will keep your home warm in winter and cool in summer.
Should French doors open in or out?
It's a matter of preference. You can choose to have them swing inward or outward – this can also depend on the space you have available.
What is the maximum width of French doors?
The maximum height varies by manufacturer and style of door, but the maximum width of most French doors is 180cm. However, if you're looking to add sidelines to the door, it can be up to 300cm wide.
How are uPVC French doors measured?
uPVC French doors are measured in width, height, and depth and are usually done in millimetres. The width of your door is the distance between the two hinges at its widest point. The height of your door is the distance from the floor to the top of your door when it's open. The depth of your door is the distance from the outside edge of one hinge to the outside edge of one hinge to the outside edge of the other.
---
Related content
---
---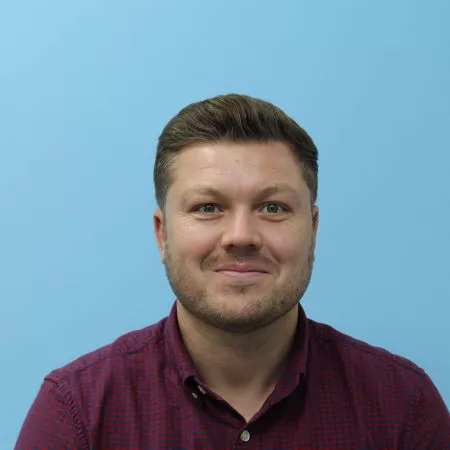 About Martin Burgess
For customers, Martin is one of the key people at Vufold and looks to offer technical advice, resolve any issues or problems that they may have. Martin is passionate about protecting the reputation of Vufold and likes to see a positive impact on the business due to his day-to-day efforts. Martin's proud of the team he's built around him and is dedicated to constantly improving the way the company meets its service commitments and delivers on its promises.
Read more about Martin Burgess