External French door threshold options
Whether you're replacing old doors or fitting new ones as part of a home renovation project, there may be several reasons why you're considering external French doors for your home. Signs that your external doors may need replacing include:
Cracked seals – as doors age, the seals can crack and allow cold, damp outside air to enter your home. New French doors will have far more efficient seals and will help to reduce energy costs, an increasingly important consideration as heating bills continue to rise.

Outdated – old doors made from inferior materials can start to look scruffy after years of wear and tear. Instead of holding on to doors that are past their best, it may be more beneficial to replace them with a new set made from high-quality, low-maintenance materials like aluminium.

Warped doors and frames – over time doors and frames may become warped, meaning they no longer fit properly. This can cause them to stick and be difficult to open/close, as well as draughty and less thermally efficient.

Condensation between the glass – common causes for this include faulty installation or the seal becoming cracked. As moisture collects between the glass panes, this can look unsightly, cause the formation of mould and negatively impact the doors' insulating properties.
One important but often overlooked feature of external doors is the threshold. But what does this mean, and what should you consider when choosing a threshold option for your new external French doors? This guide will answer these questions to help you understand which type of threshold would be the most suitable for your home.
What are thresholds in door systems?
The 'threshold' is the bottom track on a set of doors that makes the space between the floor and the bottom of a door airtight. This provides protection from the elements, helping prevent water and draughts entering the home through the bottom track of the doors. On exterior door systems thresholds need to be robust and durable, to provide adequate weatherproofing and resistance to wear and tear from regular daily use.
For an external French door system the threshold may also include a cill, which helps to divert rainwater away from a property. How much protection your threshold provides will vary, as this depends on the type of threshold you choose. Which type of threshold you choose will depend on several factors, such as:
Where the doors will be situated on your property

The sort of property you live in

Aesthetics

Energy efficiency

Accessibility
What is a cill?
A cill is that part of the threshold that projects outward, and it plays an important role in supporting drainage and directing water away from the brickwork of your house.
With some of our Status French doors, there is the option of a bottom trick with or without a cill. The cill on our Status and Supreme French doors is made from a thermally broken aluminium construction, powder coated in our standard RAL colour options of white, grey or black. Cills on our Master and Elite French doors are made from engineered hardwood.
Threshold options for external French doors
Weathered thresholds
A weathered threshold on your external French doors will offer the best barrier against the elements. A standard height for a weathered threshold is around 70mm. They provide a rebate so there can be an effective seal for the doors on all sides.
Weathered thresholds are recommended for all doors that lead to the outside of a property, as they provide greater protection from draughts and water ingress. They also present a slight increase in energy efficiency compared to unweathered thresholds.
However, because of the height of weathered thresholds, they can make access more difficult for wheelchairs, pushchairs/prams and those with mobility issues. Although the bottom track of an external door set can be recessed into the floor, the height of weathered thresholds can pose a problem for some homeowners.
Unweathered thresholds
Unweathered thresholds are ideal for interior doors that open from one room into another, such as from the living room into a conservatory, where they won't be vulnerable to the elements. Alternatively, they can be used for sheltered exterior spaces like patios where there may be less direct exposure to the wind and rain.
Unweathered thresholds are less likely to be weather-tested but provide a greater feeling of space than weathered thresholds. This is because they are lower in height and create little or no step between the connected spaces. With this option, you may have to weigh up the aesthetics of a seamless transition with the weatherproofing guarantees of an alternative threshold option.
Benefits of low thresholds for external French doors
If you want all the benefits that an unweathered low threshold provides but are installing exterior doors and require greater weather protection, then Vufold has the answer. We provide super-low weather-rated thresholds which present all of the advantages of unweathered thresholds whilst still providing the protection of weathered alternatives.
Benefits of this type of threshold include:
It provides a greater feeling of space as there is less visual interruption from your room to your garden

It is easier for wheelchairs, prams and pushchairs to move from indoors to outdoors and vice versa

It is less likely to pose a trip hazard for young children or those with mobility issues

It makes it easier to access your outside space, whether for garden parties or just to boost your ability to appreciate your garden, patio or terrace

It looks sleek, stylish and far more modern than many weathered thresholds

It is available with or without a cill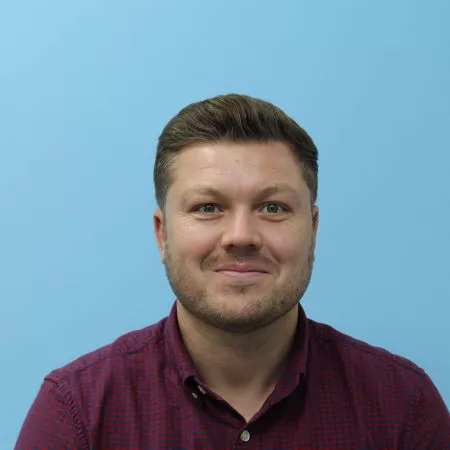 About Martin Burgess
For customers, Martin is one of the key people at Vufold and looks to offer technical advice, resolve any issues or problems that they may have. Martin is passionate about protecting the reputation of Vufold and likes to see a positive impact on the business due to his day-to-day efforts. Martin's proud of the team he's built around him and is dedicated to constantly improving the way the company meets its service commitments and delivers on its promises.
Read more about Martin Burgess