A guide to French door opening sizes and how to measure for a French door
---
French doors can be a stylish and practical addition to both the interior and exterior of your home. This type of patio door is incredibly popular in traditional homes such as cottages. External French doors offer optimal security, as they can be locked at multiple points.
---
In this guide:
Read the importance of correctly measuring for a French door.
Read some of the most common French door opening width sizes.
Find out whether your French doors should open inwards or outwards.
Read how to measure a French door opening.
---
---
Why is it vital to measure for a French door correctly?
To ensure that your new door fits correctly, your measurements will need to be correct down to the millimetre. If your French doors are too small or too large for the intended opening, you're going to have to put in a lot of extra work sorting out the space.
Another danger of installing an ill-fitting door is the impact on security – a poor-fitting door can make it easier for intruders to gain entry into your property. Additionally – if you have measured incorrectly for a French door, there will also be a loss of heat through any gaps around the door or frame, letting in a breeze and making your home less energy efficient.
Are you choosing the ideal French door for your property? Read our full guide to our French door ranges here.
---
---
What are some common opening width sizes for French doors?
Also referred to as a structural opening, a French door opening is the large space that's been built into your exterior walls where the door and frame will fit. As customers have different preferences and requirements for their French doors, Vufold offers various design and configuration options within the Elite range. We offer three different opening width sizes for you to choose from: 1.2m (4ft) 1.5m (5ft) 1.8m (6ft). All sizes have a height of 2.1m.
Master wooden doors are 54mm thick and are available in three opening width sizes: 1.2m; 1.5m; or 1.8m. Another wooden French door design is our Elite French door, designed from oak. Our Elite French door is available in a door thickness of 54mm, and an opening width of 1.2m, 1.5m and 1.8m.
For an aluminium option, our aluminium Supreme French doors are 2.1m in height, and there are two brick opening width options: 1.5m or 1.8m. Our aluminium Status French doors are available in a door thickness of 75mm, and are available in opening widths of 1.2m, 1.5m and 1.8m.
Are you unsure of which type of French door to choose for your home? View our full range here.
---
---
Should French doors open inwards or outwards?
This will depend on the space you have available around your door opening, and which would be the most practical option. At Vufold, some of our French door ranges are suitable for an outward opening, whereas other designs are ideal for an inward opening. Our Master and Elite doors are designed for outward opening. We offer different opening options with our Status doors, including inwards or outwards and left or right. Our Supreme French doors can also be opened in or out, right or left.
---
---
Measuring for a new French door
When measuring for French door, you should always measure from the brick opening, rather than from the existing door or frame. By measuring from the existing door or frame, you could end up with a door that's the same size as your current one; but doesn't actually fit the space.
The first step is to measure the width of the door or the opening for your new front door. To get the most accurate reading, use your tape measure to get a measurement across the top, middle and bottom of the door opening. In older properties, this may vary slightly, so always select the largest measurement as your final width size.
Next is the height measurement for your door. Again, going from the size of the opening, measure down the left-hand side of the door, followed by the right side. If one side is slightly bigger than the other, we recommend selecting the larger of the two.
It can be wise to measure up a couple of times to ensure that the measurements are spot on. If you can also seek a second opinion from someone else, this can be helpful to ensure you're doing everything correctly.
If you are still unsure on how to correctly measure for your French door, contact us today for expert assistance.
---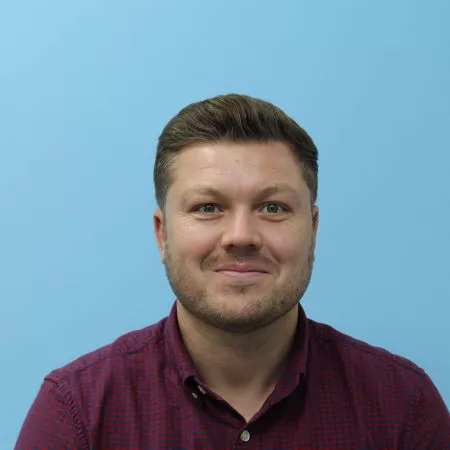 About Martin Burgess
For customers, Martin is one of the key people at Vufold and looks to offer technical advice, resolve any issues or problems that they may have. Martin is passionate about protecting the reputation of Vufold and likes to see a positive impact on the business due to his day-to-day efforts. Martin's proud of the team he's built around him and is dedicated to constantly improving the way the company meets its service commitments and delivers on its promises.
Read more about Martin Burgess