How to maximise outdoor views throughout your home
If you're lucky enough to have beautiful views surrounding your home, whether you live in the rural countryside, a city or suburban area, are you taking full advantage of them? 
Creating a lush outside seating area can help you appreciate the scenery during summer but because the British weather is more commonly dull and drizzly, outdoor backdrops are often wasted. However, it's possible to stay connected to nature from inside your property throughout the year using various interior design features. 
---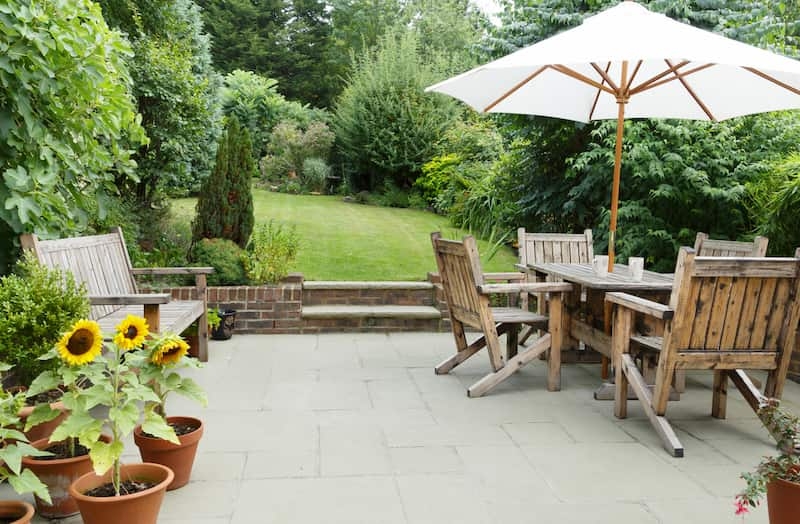 ---
Fitting large glass doors and windows that lead out to your garden from the conservatory or kitchen will showcase the vista so you can enjoy the sight of autumnal leaves, snowfall and sunshine, without having to step outside. 
Interior designer, Amy Newton says: "By installing large glass doors, you are creating an almost seamless connection between the outside world and your home, which has so many benefits to the flow of your home and your general wellbeing." 
Internal bifold doors can expand views even further by making them visible from different sections of the home, which otherwise wouldn't benefit from the scenery. 
James Butterworth, managing director of Studio J Architects, says: "Large glazed doors are a great way to maximise a view to the outside. With a wide opening, the views are less interrupted by walls, giving an increased panoramic view and bringing the outside in." 
---
But what are the benefits of maximising views in your home? 
Boost your mood
Having access to the outdoors can prompt feelings of positivity and calmness while minimising stress.
Amy adds: "Biophilic design (design features that reconnect people with nature) is a big talking point in interior design and being able to enjoy beautiful outdoor views from the comfort of your own home will really add value to your home and improve your health."
Having visibility of the outdoors from your living room, where most people spend the majority of their time when indoors, allows you to reap these rewards for longer than if you were to only have this experience at selected times of the day such as when cooking in the kitchen.
James explains: "Views can make the room feel bigger and give visual interest with the local wildlife and the ever-changing seasons. On a more practical level, they can give peace of mind by being able to watch over children when they're playing outside."
---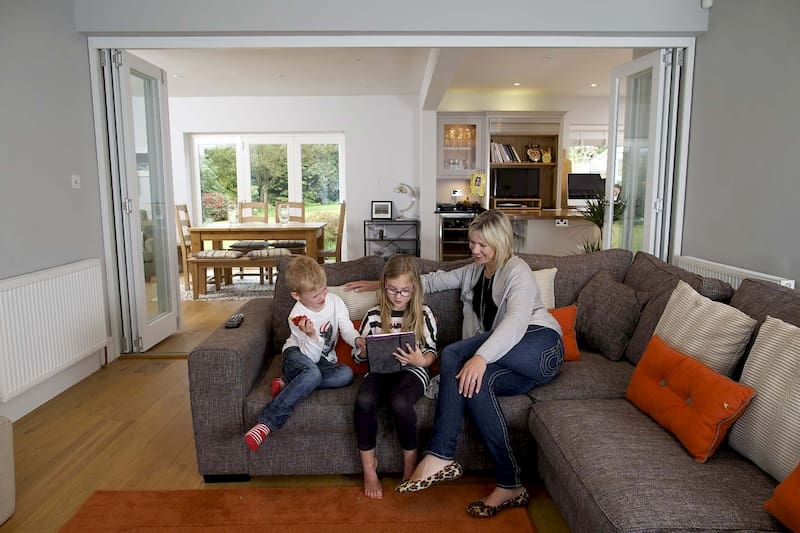 ---
Bring in more natural light
Large glass doors can flood your home with additional daylight which can improve your wellbeing as well as brighten and open up the space.
Jan Carter, interior designer at Kharis & Kale Interiors says: "Lots of natural light makes us feel very positive and in the psychology of colour, green is very calming. So, bringing nature into our technology-driven world can help make us feel more balanced."
Although you'll experience bigger bursts of sunshine during summer months, glass doors and windows can maximise the amount of daylight you are exposed to when it's limited during the darker winter months.
Amy continues: "Natural light has so many benefits as it's linked to increased energy, enhanced mood and a better night's sleep if you are exposed to it during the day. It's also widely believed that natural light helps us focus, hence improving productivity and making us happier overall."
Extra sunlight can lower energy bills as it reduces the need to use artificial lighting and heating due to it also bringing in natural heat to the home.
---
Create more space
Bifold doors save space as they stack to one side, instead of swinging open. Being able to see the outdoors, instead of closing off the room with a wall, can also make it feel more spacious.
Rick Collins, director at Vufold, says: "Internal bifolds can replicate open-plan living when open by joining two rooms together. Fitting both external and internal glass doors exaggerates this benefit, as when open, both rooms and the outdoor area can seem like one large space."
Even when closed, the extra natural light oozing into the rooms can highlight areas which may normally go unnoticed and make the space seem bigger.
Jan explains: "Internal glass bifold doors can make your space more flexible. They can divide a kitchen and living space or open the whole space up when entertaining while retaining the garden views and light."
---
Amplify views with interior design
Large glass doors and windows are the best way to exhibit garden views and make them the focal point of a room but interior décor can enhance this further.
"Mirrors are a great way of doubling your view. For example, placing it opposite a window or door to a garden will result in increased natural light and add some greenery to your home," Amy says.
---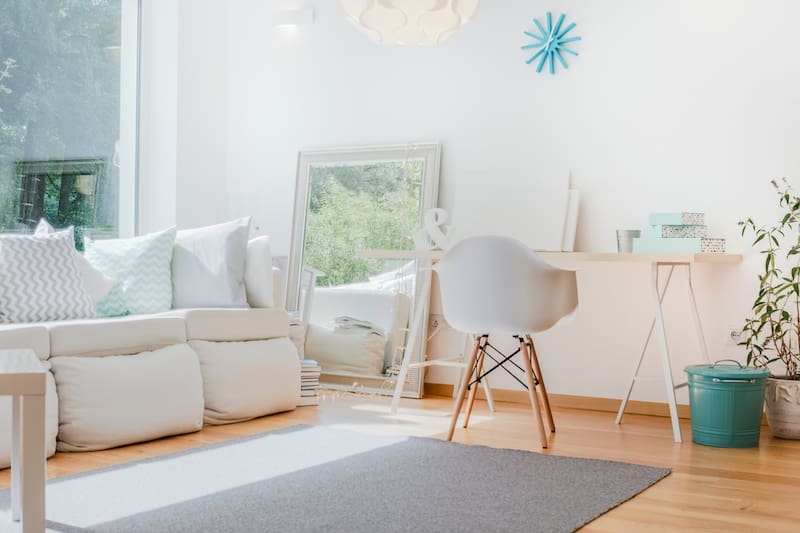 ---
Matching indoor and outdoor furniture and flooring can help integrate the areas on either side of the bifold doors.
Outdoor lighting such as fairy lights provides an aesthetically pleasing view when it's dark, to help keep the outside and inside connected during cosy evenings. 
Amy continues: "If you want to draw the eye out towards the view you may wish to consider light and neutral colours which won't detract from your view or stronger colours which will complement, rather than compromise your view."
Reflective wall colours such as light pastel shades and off-whites can maximise the impact of the outdoor view.
Rick adds: "Black door frames can help the view stand out, while white frames can blend in with the scenic image and help brighten up the room. Slim sightlines show more of the view to make a statement."
Facing the furniture towards the views, especially when in a living room, will ensure you and your guests take full advantage of the scenery.
---
What are the top considerations?
There are certain practical factors to keep in mind when maximising access to views in your home, particularly before having bifold doors installed.
Rick says: "When choosing the location of the doors, choose where will highlight the views more from where you usually sit or stand."
---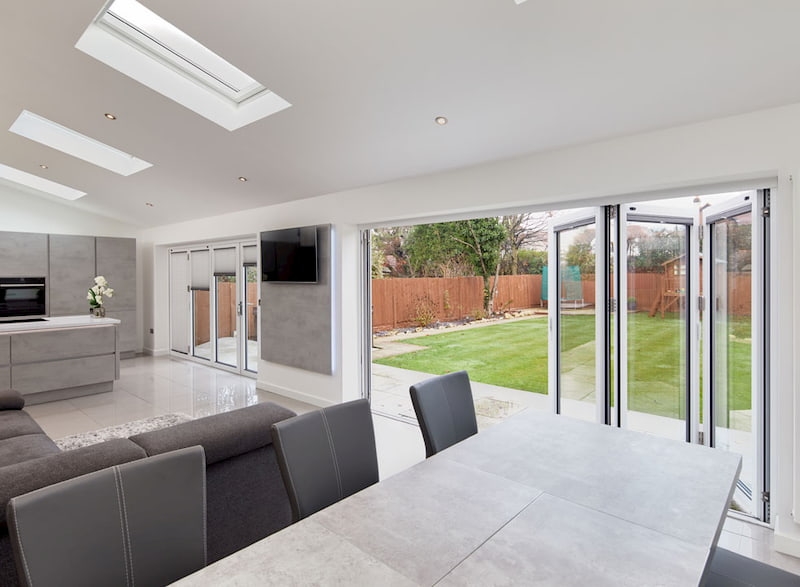 ---
Decide how many glass panels you want in the set. Bifolds can run from wall-to-wall to turn the views into an attention-grabbing feature.
James explains: "You would need to consider how the doors would impact the room when open or closed such as the position of furniture and circulation routes through the space.
"Consider the room uses and possible sound transfer. It wouldn't be advisable to have internal doors between a noisy space such as a kitchen and an office where you might want it to be quiet."
Depending on the number of panels, bifold doors can either all stack to the left, the right and fold inwards or outwards.
Rick adds: "Having the bifolds installed with a top-hung track can help form a continuous flow between the outdoors and indoors as it operates smoothly and has a lower threshold."
South-facing rooms are often preferred for installing large glass doors as they tend to be the brightest room in a house.
Amy concludes: "Make sure that you seek advice from a professional regarding the structural elements by using a reputable window and door company or a structural engineer.
"It's advisable to contact building regulations within your local planning department to check if you need permission, especially if you live in a listed building."
A beautiful garden can impress guests and encourage you to love your home more. Large glass doors prevent the weather from dictating when you can make the most of your outdoor views. 
---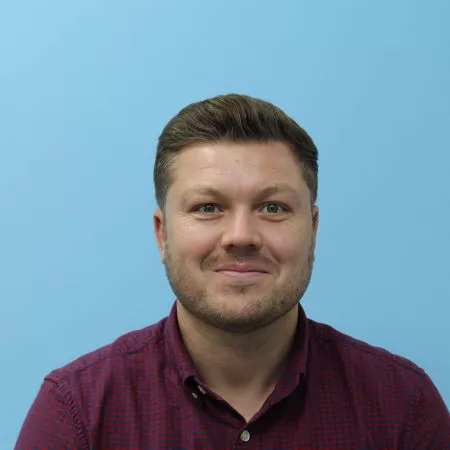 Author:
Martin Burgess - Customer Service Manager
About Martin Burgess
For customers, Martin is one of the key people at Vufold and looks to offer technical advice, resolve any issues or problems that they may have. Martin is passionate about protecting the reputation of Vufold and likes to see a positive impact on the business due to his day-to-day efforts. Martin's proud of the team he's built around him and is dedicated to constantly improving the way the company meets its service commitments and delivers on its promises.
Read more about Martin Burgess