Composite doors could be the answer to keeping the heat in the home – but are Brits aware of their benefits?
---
In the current cost-of-living crisis, it is more important than ever to purchase thermally efficient doors. Inflation rates are at an all-time high in the UK, and energy costs have reached unprecedented levels. Many homeowners in the UK have turned to solutions such as having shorter showers and not leaving the light on unnecessarily. However, it is also important to consider the thermal efficiency of your external door when attempting to keep heating bills to a minimum. With the winter bringing unsettled and harsh weather, it also makes sense to protect your home and stay comfortable with a thermally efficient, durable door. It was recently predicted that we can expect severe weather, such as floods and storms, in 2023.
So, how knowledgeable are British homeowners when it comes to buying thermally efficient bifold doors, and what do we typically look for when buying a bifold door?
What do UK homeowners prioritise when buying bifold doors?
To find out what homeowners prioritise in bifold doors, Vufold conducted a survey asking Britons about their buying habits when it comes to purchasing bifold doors.
Interestingly, many homeowners state that thermal efficiency is something they do care about when choosing a bifold door, with 100% of homeowners admitting that thermal efficiency is something that is important to them. Additionally, all survey respondents answered that they also worry about the thermal efficiency of their doors in the winter months:
"If you own a patio door such as a bifold door, are you concerned about weather resistance in the winter?"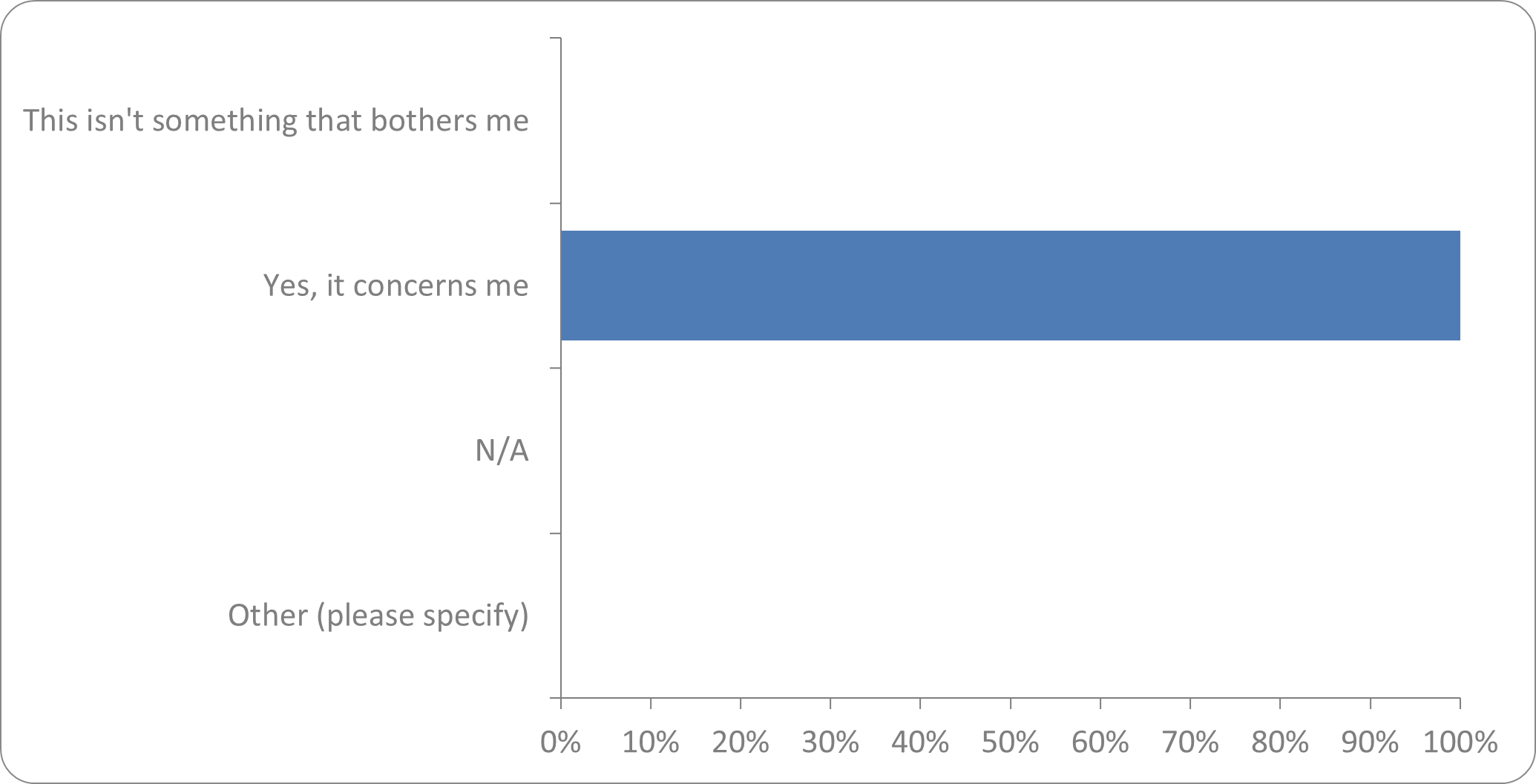 However, a lack of knowledge on which materials are thermally efficient may be a common issue when it comes to buying bifold doors. According to Vufold's latest research, 100% of UK homeowners admit that they don't know which materials are the most thermally efficient in bifold doors:
"Are you aware of what patio door materials are the most thermally efficient?"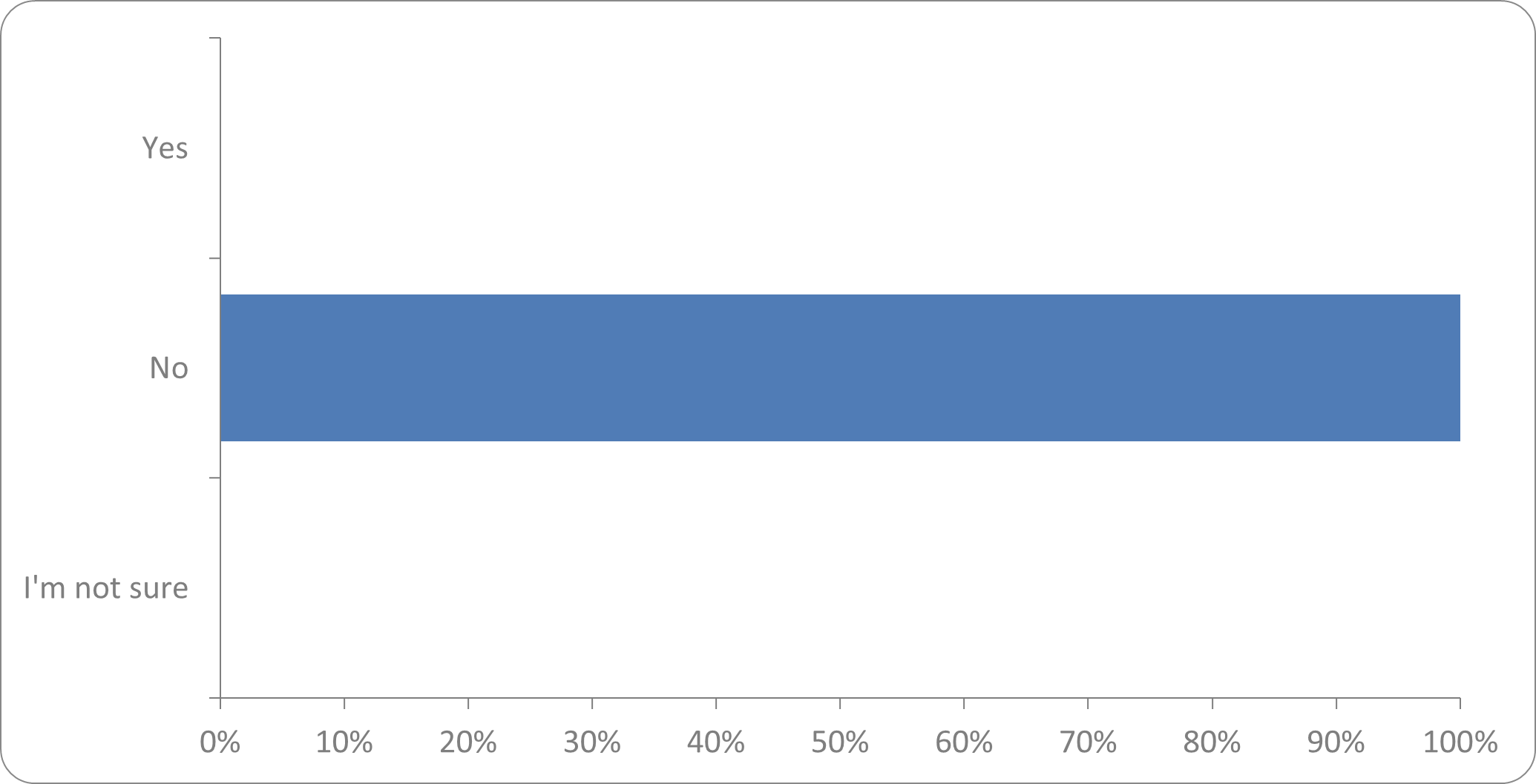 Furthermore, over 80% of UK homeowners admit that they don't check a product's U-Value on the supplier's website before purchase. Though it is easy to overlook factors such as the U-Value of a product, particularly if you are eager to get your door installed and enjoy the view - the U-Value of glazing considers how effective a material is at insulating. Ultimately, the lower the u-value score is, the more energy efficient the door is. It is, therefore, important to always check the U-Value of a door, as it will significantly impact how much heat is lost through the bifold doors. After all, when heat is lost, it becomes more expensive to heat your home. Find out how you can utilise natural light in your home with bifold doors here.
According to Vufold's latest research, 100% of UK homeowners admit that the recent cost-of-living crisis has made them more conscious about using thermally efficient materials in their homes. Though this statistic isn't surprising in a time where energy bills continue to rise – actively looking into the thermal efficiency and U-Value of a product can help to put your mind at rest and ensure your door is a thermally efficient option.
Find out more about bifold door U-Values here.
"Do you check a product's U-Value on the supplier's website before buying it?"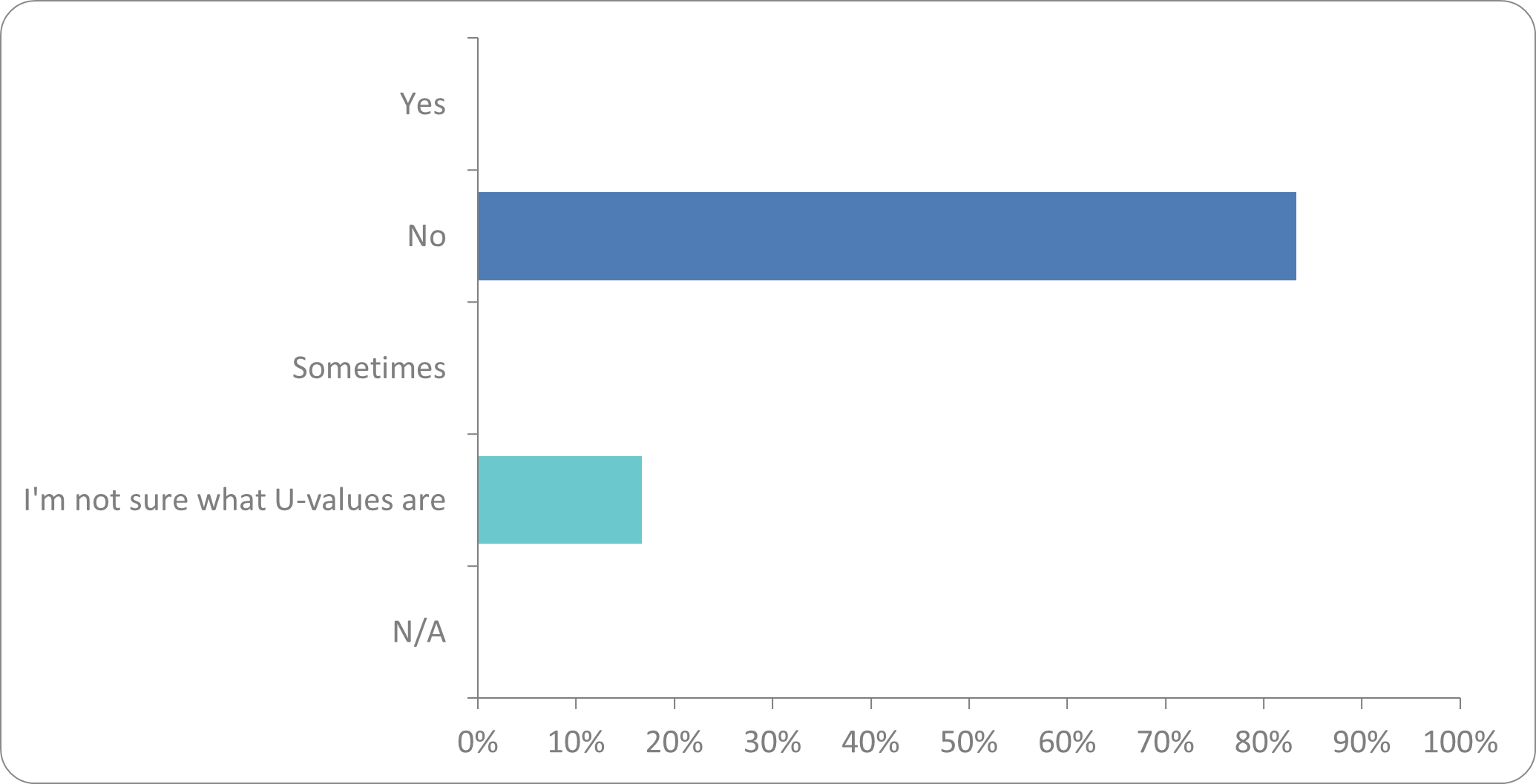 ---
So, what are homeowners prioritising when it comes to buying patio doors such as bifold doors?
Despite the ever-increasing need to ensure our doors keep heat in and, therefore, lower our energy bills – many Brits are prioritising the aesthetic of a door over its overall thermal efficiency. With an increasing number of styles of bifold doors in the market, it isn't surprising that homeowners consider the aesthetic of a bifold door to be the key priority. However, although "thermal efficiency" follows closely behind "aesthetic" as a key priority homeowners look for in a bifold door, this finding suggests that many homeowners may be overlooking thermal efficiency.
Find out more about choosing a bifold door here.
"What would you prioritise when choosing a bifold door material?"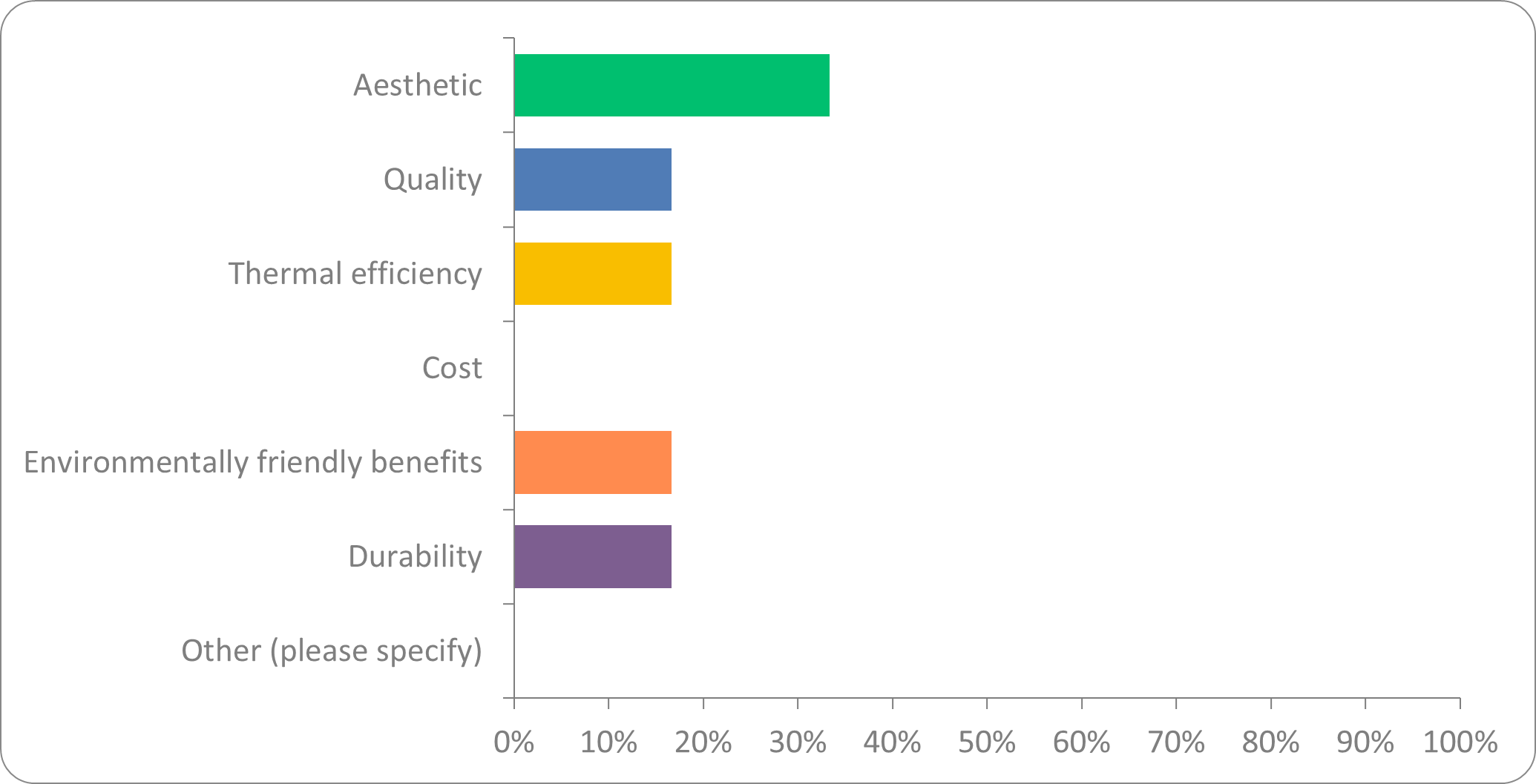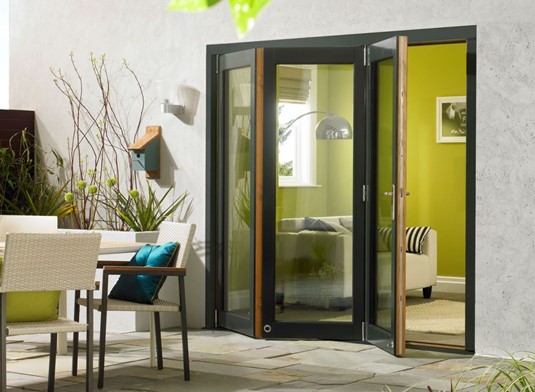 ---
Could composite bifold doors be the answer to keeping the heat in?
Thermal efficiency is affected by frame materials, as well as whether the unit is double or triple-glazed. The most thermally efficient Vufold bifold door is the composite-built Ultra range. The Ultra range utilises the natural insulating qualities of wood, triple glazing and a thermally insulated engineered core that incorporates two panes of Low E, argon-filled glass.
The design of a composite door allows you to capitalise on the best properties of aluminium and wood: strength and beauty, whilst allowing natural light to flood into your home. While aluminium stands up well to wind, rain and sun and provides the benefits of an aluminium bifold door, you can also enjoy the beauty of timber frames.
However, Vufold's recent research found that the majority of Brits aren't even aware of the benefits of composite doors:
"Are you aware of the benefits of composite doors (doors made from a combination of materials, such as aluminium and wood)?"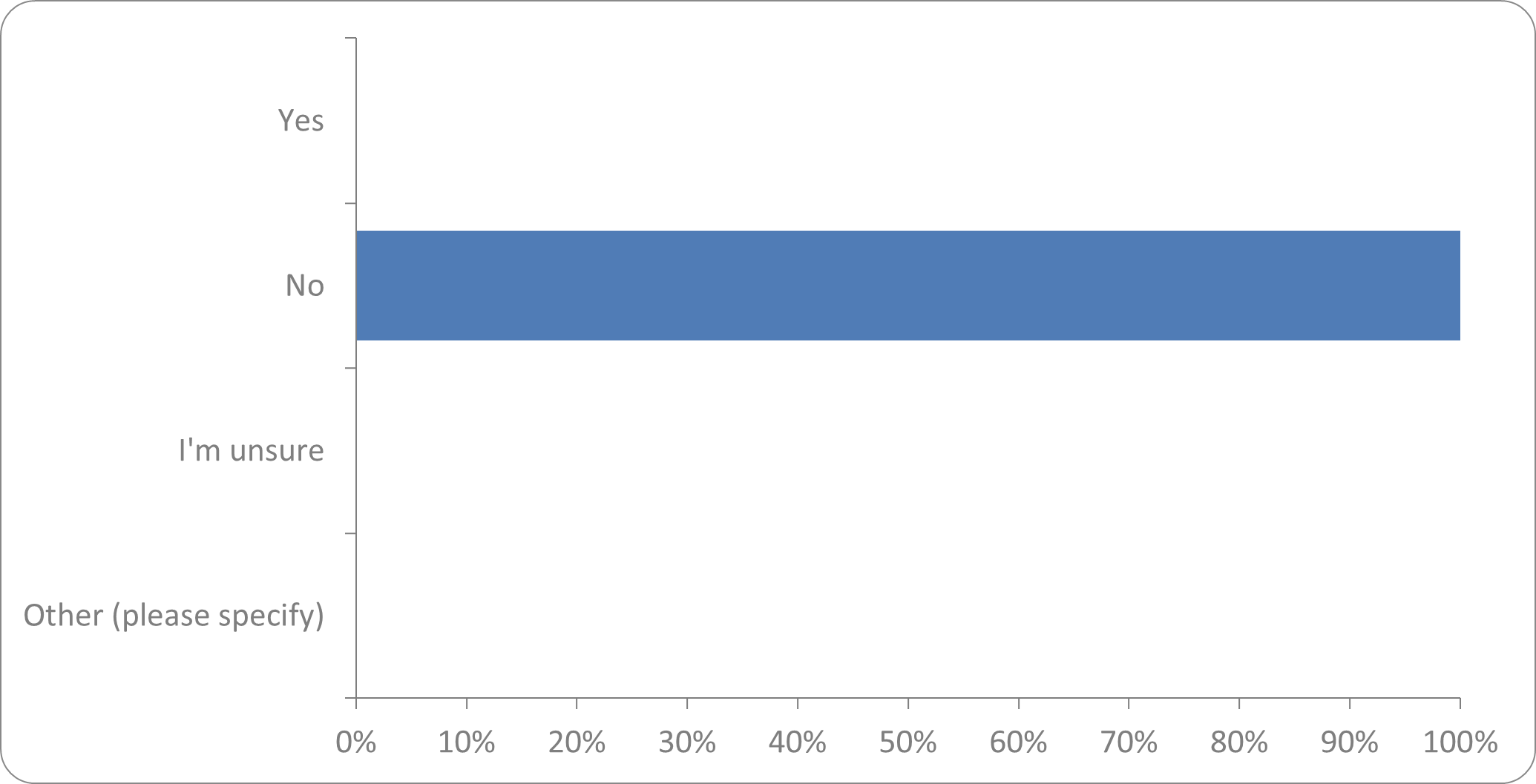 Understanding the quality of a bifold door is key during a time when we are seeing continuous inflation. It has never been more important to prioritise quality and choose a material that is going to stand the test of time. Despite this, Vufold discovered that 50% of UK homeowners admit that they aren't aware of which materials are the highest quality when it comes to buying a bifold door:
"Are you aware of what makes a high-quality bifold door material?"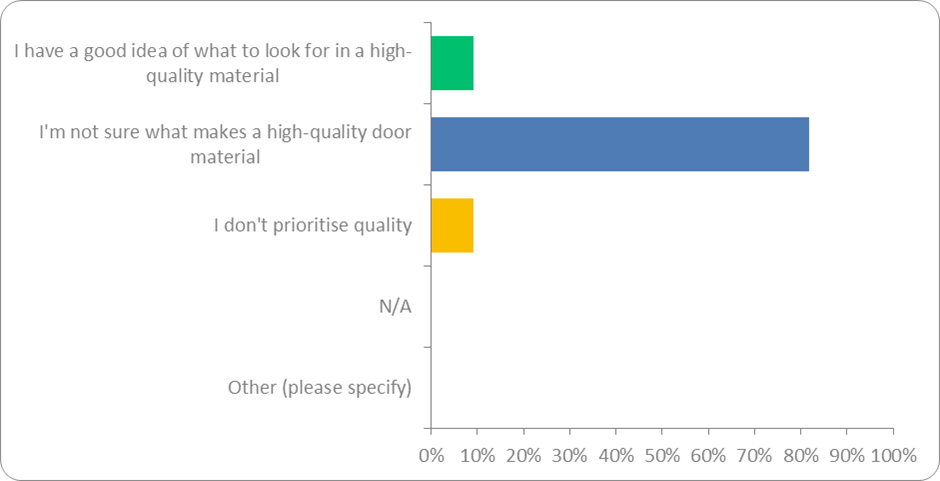 Choosing a poorly designed bifold door that will likely need lots of maintenance and perhaps even replacement will only cost more money in the long term. This is particularly true if you are looking to increase the value of your home. For example, uPVC doors may be a cheaper up-front cost; however, they are not as durable or strong as composite bifold doors when it comes to finding a long-term investment. High quality and thermal efficiency can put your mind at rest and ensure you have a bifold door that is going to keep you comfortable in your home and serve as a long-term investment.
Do you work from home frequently? Find out how bifold doors can help to brighten up your workspace.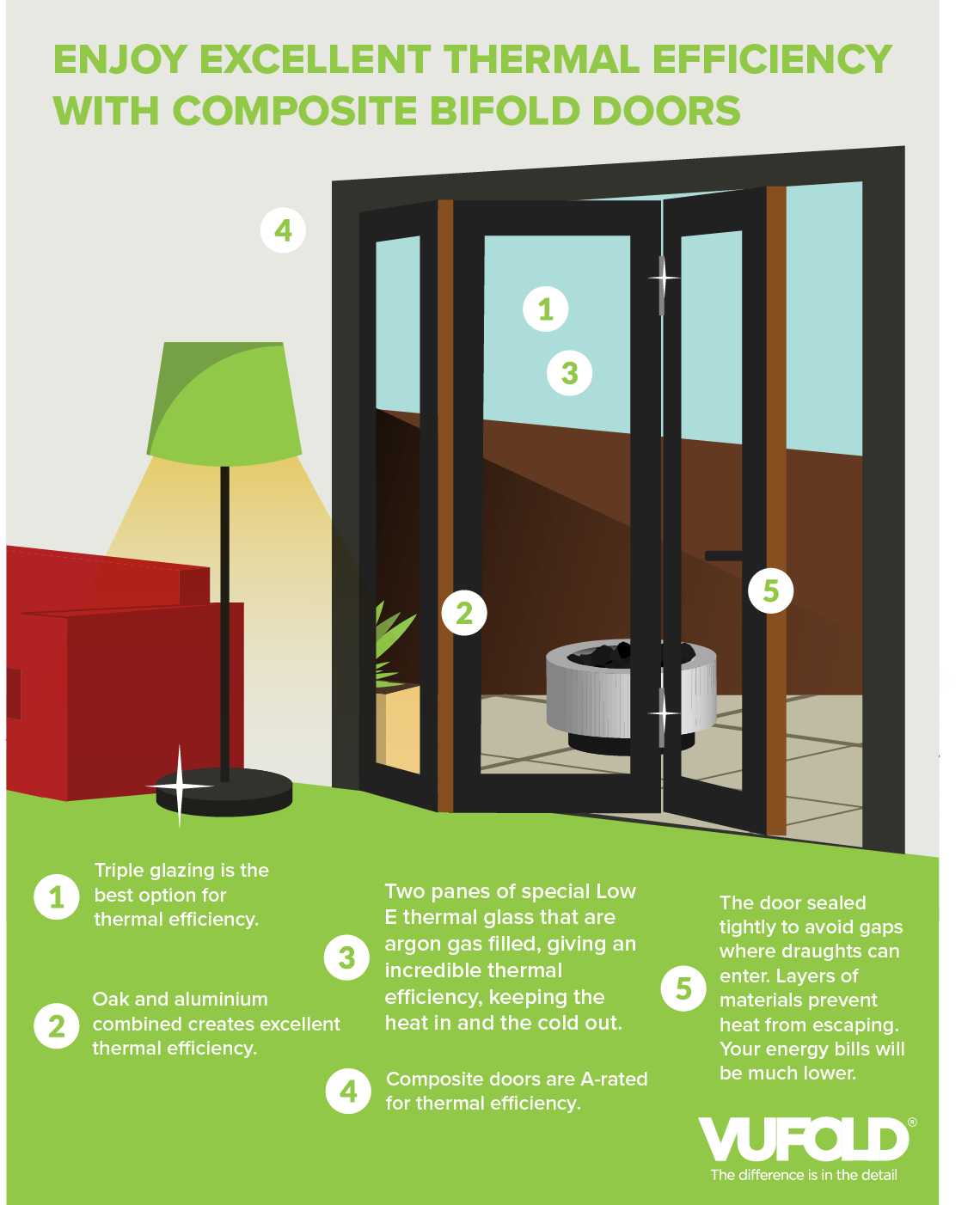 ---
Vufold's Composite Bifold Doors
Our Ultra range features industry-leading unique composite folding doors. In addition to being aesthetically pleasing, these bifold doors have the best thermal efficiency rating of all the Vufold bifold door ranges whilst letting an abundance of natural light into your home. The Vufold Ultra range of external folding doors is the ultimate combination of a timber frame and aluminium cladding. The Ultra range has one of the best U-values in the country, with quality that will be hard to beat.
External composite bifold doors make a real design statement and offer great flexibility. They are available in a range of materials, configurations, glazing, and finishes to suit any project.
Find out more about Vufold's Ultra Range here.
Chances are you don't want to spend hours of your time looking for the necessary tools to fit your bifold doors. If time is a priority, you may want to consider looking for a ready-to-assemble bifold door set, as this can be extremely beneficial. If you have a busy lifestyle, you are likely to want to find a door that you can put up quickly without wasting time looking for other necessary tools.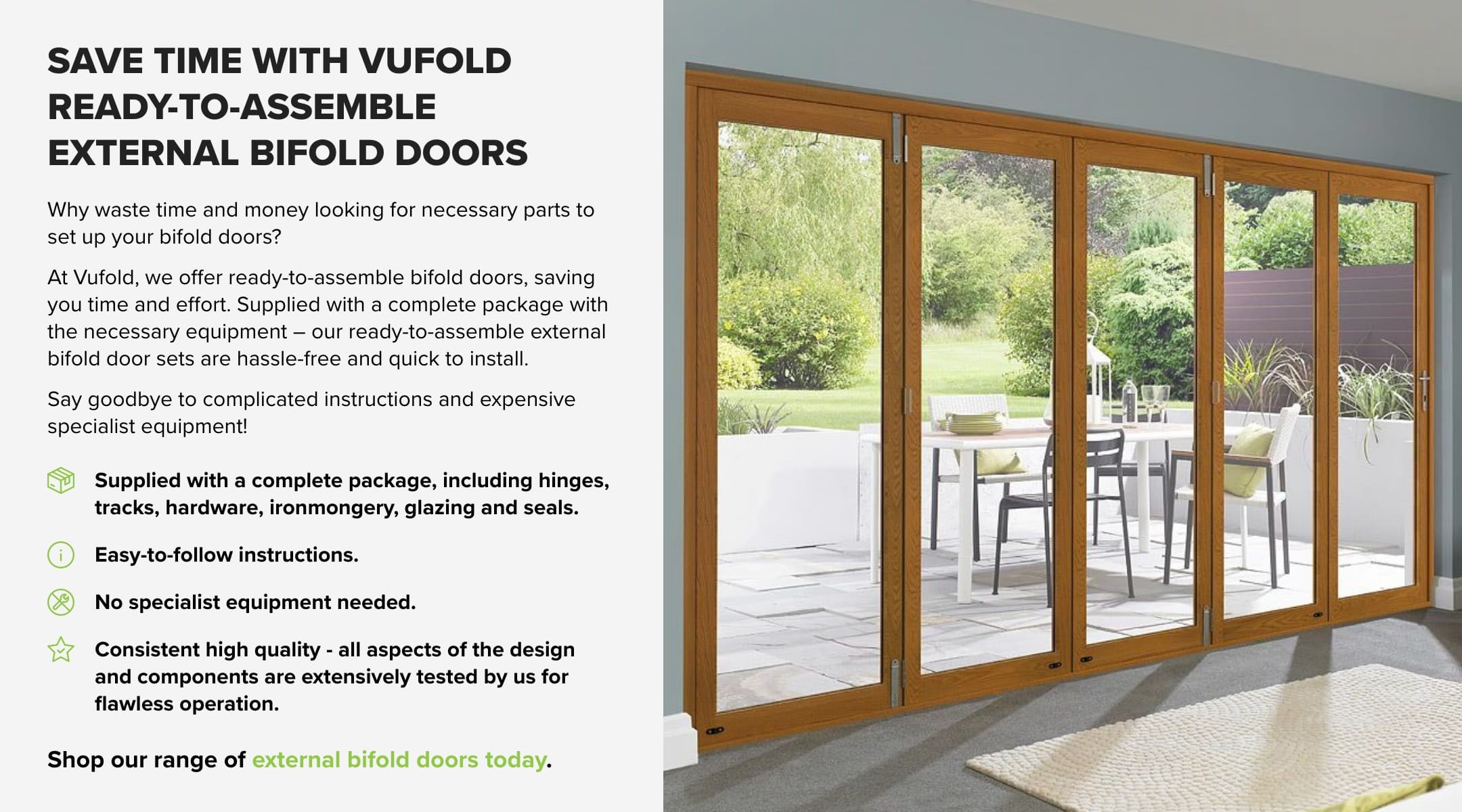 ---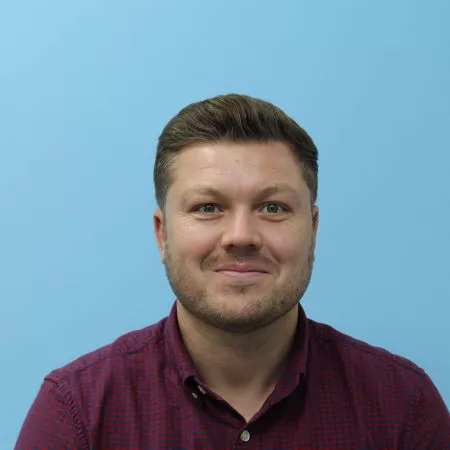 About Martin Burgess
For customers, Martin is one of the key people at Vufold and looks to offer technical advice, resolve any issues or problems that they may have. Martin is passionate about protecting the reputation of Vufold and likes to see a positive impact on the business due to his day-to-day efforts. Martin's proud of the team he's built around him and is dedicated to constantly improving the way the company meets its service commitments and delivers on its promises.
Read more about Martin Burgess