Exploring what UK homeowners look for in new bifold doors | Is easy installation the key ingredient?
---
Bifold doors are a visually aesthetic option for allowing maximum levels of natural light to fill the room. You can enjoy seeing as much of your garden or outdoor space as possible without any obstruction of the door's frame. Bifold doors give an open-plan effect to a home, allowing floods of light and air in. Making the most of natural light in the home has never been more important, with energy costs gradually rising in the UK in recent months. However, with home renovation projects still on the rise, there are countless options when it comes to types of bifold doors and suppliers. It is important to know what factors to prioritise and what to look for to ensure the process of buying and installing a bifold door goes as smoothly as possible.
So, what key features do homeowners in the UK look for in bifold doors, and what makes people more likely to stay loyal to a bifold door supplier? We set out to explore what key features people typically look for in a new bifold door.
Is customer satisfaction based on more than simply the product itself?
Whilst people do want products that meet their needs, their satisfaction is often based considerably on the people that sell to them, how pleasant they found their services, and the process of putting together a product. There are countless examples of how brand loyalty has translated into success for companies. For example, Coca-Cola, Nike and Apple all seem to have built their businesses on the back of loyal customers. In a recent survey conducted by Vufold, 85% of people admitted that they would stay loyal to a brand following one good experience in buying and receiving a product:
"Do you stay loyal to a brand following one good experience in buying and receiving a product?"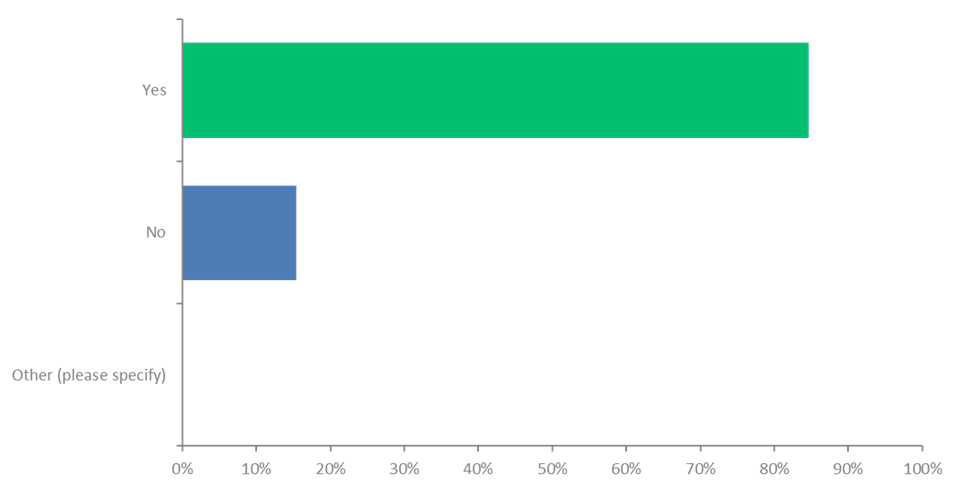 So, what do the majority of buyers look for in a new bifold door?
Though choosing the right patio door for you may seem straightforward, there is much more to the process than simply considering the price and lead times available. Although you may be tempted to choose the cheapest bifold door available, you also need to consider aspects such as the process of setting up a bifold door.
In our survey conducted in October 2022, we asked UK homeowners what they look for when buying a new bifold door. "Easy installation" was among the top three factors that people look for in a new bifold door, alongside "high-quality materials", and "energy efficiency".
"What key factors would you look for in a high-quality bifold door?"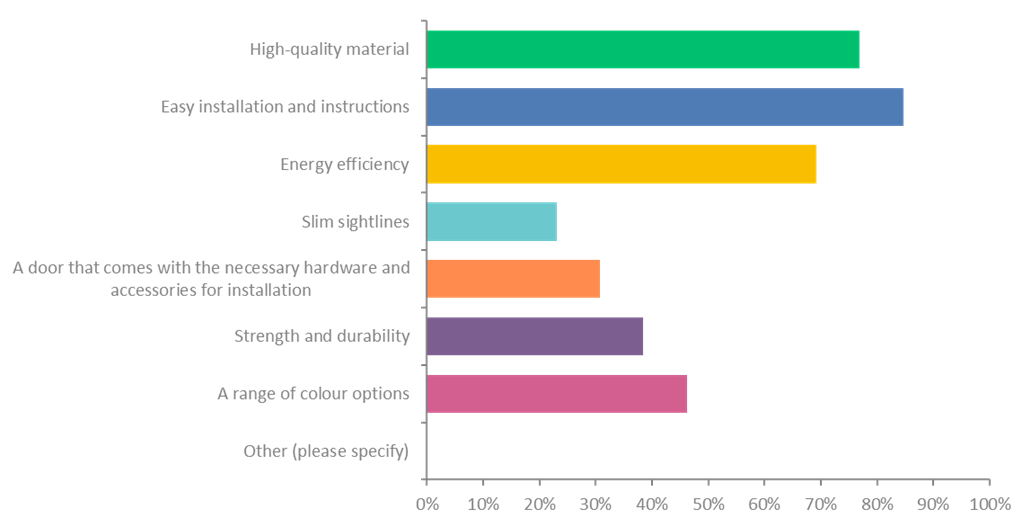 To find out more about what key aspects make people more likely to purchase a door, we asked UK homeowners whether they are more likely to make a purchase if additional tools were included to aid installation:
"Would you be more likely to buy a patio door, such as a bifold door, if it came with easy-to-follow instructions and necessary hardware/accessories?"

Over 90% of respondents answered that they would be more likely be buy a patio door if it came with useful tools for installation, alongside easy-to-follow instructions. Choosing a bifold door that comes with useful elements that will help you in the installation process can put your mind at ease and prevent worries about installation. Further confirming how important the installation process is to a customer - the 2022 study found that more than 70% of UK buyers would be likely to leave a company a negative review if a patio door was difficult to install:
"Would you be likely to leave a company a negative review if a patio door was difficult to install/put together?"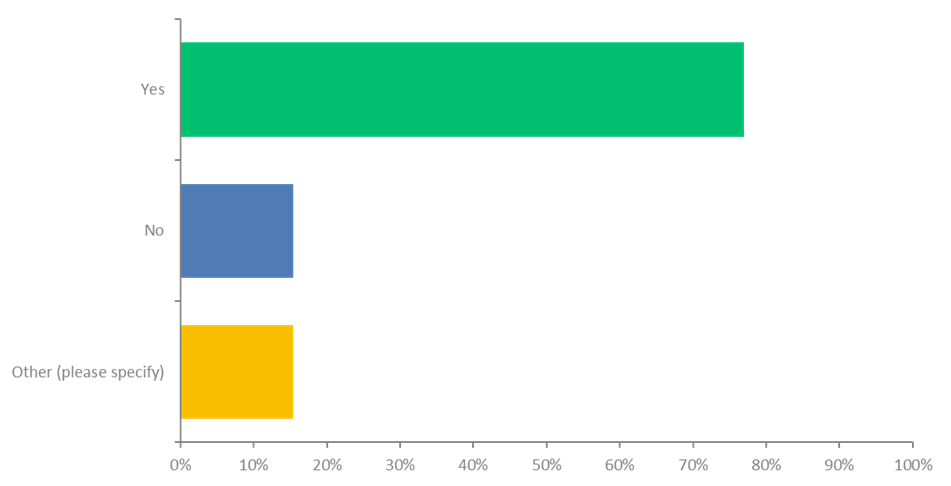 Should easy installation be something you look for in a new bifold door? Many of us aren't DIY experts and don't have days to spare to work out how to put together a new door. An easy-to-install patio door will allow you to spend more time enjoying the door and less time buying tools and putting it together! So, the more efficiently you can install a bifold door, the better.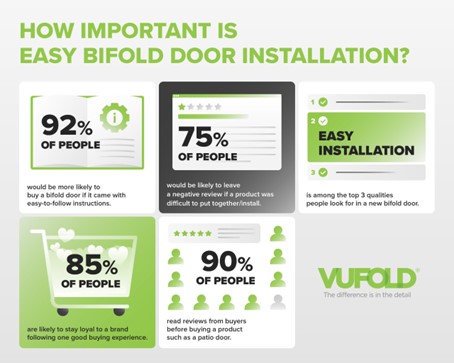 What factors can make the bifold door installation process difficult?
Factors that may make the bifold installation process longer include whether the supplier is helpful in advising how to put together a bifold door. If no or unclear instructions are provided; this may add hours onto the installation process. Similarly, if you have to visit multiple shops in order to buy expensive tools to install a bifold door, this can be an unwanted additional cost and use of time.
The DIY competence of the buyer is also a factor to consider. Not every homeowner is an expert when it comes to DIY, especially if the buyer has no previous experience in installing a bifold door. In fact, in our 2022 survey, we found that over 50% of us admit to having little to no DIY knowledge. That equates to half of us being likely to struggle when installing a patio door alone.
Why should you choose ready-to-assemble bifold doors?
Chances are you don't want to spend hours of your time looking for the necessary tools to fit your bifold doors. If time is a priority, you may want to consider looking for a ready-to-assemble bifold door set, as this can be extremely beneficial. If you have a busy lifestyle, you are likely to want to find a door that you can put up quickly without wasting time looking for other necessary tools.
You might find cheaper door sets of a similar style, but they don't include all the items you need - whereas our Ready‑to‑Assemble Sets offer you many advantages:
Comprehensive, easy-to-follow fitting instructions are included.
No complicated 'toe and heeling' of the glass is required.
Consistent high quality, so every part fits as it should.
Competent DIYers may not need a specialist fitter.
Reduced time and cost through quicker installation on-site.
No specialist is equipment is needed as virtually everything's fully machined.
No need to waste time and money sourcing fixings.
No delays and frustration while you source essential components from different suppliers.
Are you ready to find your ideal ready-to-assemble door set? Explore our external bifold doors and internal bifold doors today.
Related content
---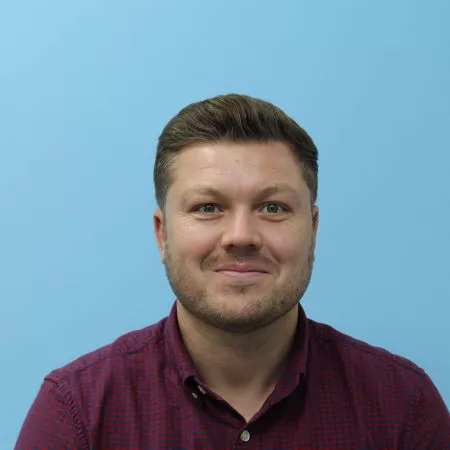 About Martin Burgess
For customers, Martin is one of the key people at Vufold and looks to offer technical advice, resolve any issues or problems that they may have. Martin is passionate about protecting the reputation of Vufold and likes to see a positive impact on the business due to his day-to-day efforts. Martin's proud of the team he's built around him and is dedicated to constantly improving the way the company meets its service commitments and delivers on its promises.
Read more about Martin Burgess