A guide to bifold door maintenance
Bifold doors are a great addition to your home but, in order for them to remain fully functional and prevent damage, regular maintenance is required.
Keeping your bifold doors in the best condition will allow you to enjoy their many benefits for years to come. By following a few simple steps, including a proper cleaning routine, your bifold doors will remain aesthetically pleasing, as well as functional throughout their lifetime.
If you're thinking about buying a bifold door or you already have one and want to find out more about ongoing maintenance, read our helpful tips.
---
In this guide:
Learn more about maintaining the tracks and seals of your bifold doors.
Learn more about cleaning your bifold door frames to keep them well-maintained.
Find out more about maintaining bifold doors with wooden frames and how it's different to bifold doors made from other materials.
This section discusses the best way to clean and maintain the glass of your bifold doors.
Read more about how to maintain your bifold door's locks and hardware.
---
Clean tracks and seals
Properly cleaning the seals and tracks of your bifolding doors is important to keep them operating properly. Always look out for any small stones or other debris that could fall into the runners or tracks and remove them immediately, as they could damage the mechanism.
Make sure you vacuum the tracks and door runners thoroughly, using the relevant attachment, at least once a month to avoid a build-up of debris and dust that could affect their smooth operation.
---
Clean frames
Thoroughly clean the frames of your bifolding doors to prolong their longevity, taking care to use the relevant cleaning products and techniques to suit the type of material they are made from. It's also important to keep them clean so they don't start looking dull and dirty, keeping that just-installed look for years to come.
Bifold door frames are generally made from wood, aluminium or composite materials. Whatever the material, dust the frames first with a feather duster or soft cloth, making sure it is a non-abrasive cloth. It's a good idea to give the door frame a wipe around once a week.
Aluminium bifold doors tend to be painted using a powder-coating that protects it from the weather and keeps it looking pristine. Use a gentle all-purpose cleaning solution, working your way across the entire frame from top to bottom. Use a soft, clean cloth to remove all traces of dirt. Never scrub the door with an abrasive cloth or substance.
A handy tip for stubborn stains is to gently remove them using a toothbrush dipped in the relevant cleaning product for the frame's material.
---
Maintaining wooden bifold doors
Wooden bifold doors require a little more care than their metal counterparts and specific products are available to help keep them in the best condition, such as Vufold's Wood Care Milk, a wax-enriched finished product to protect the original surface of the doors, extending the time in-between re-coating.
Vufold-Sigma's handy Oak Care and Finish Kit helps to maintain the finish on your sliding doors to keep them looking as good as the day they were installed. It includes Wood Care Milk:
Oak topcoat
A paintbrush
Disposable gloves
Pads
A cloth
Door repair does not necessarily require a visit from a contractor for any minor jobs. We supply a Scratch Repair Wax and Heater Kit to easily repair any small chips, dents or knocks on our timber bifold door ranges.
If you notice any such marks when cleaning your doors, it can be relatively simple to rectify the problem yourself. However, you may require a professional door repair service for any more significant damage.
---
Clean glass
When it comes to properly cleaning the glass of bifolding doors, you need to use the correct cleaning products and techniques to prevent them from being streaky or cloudy. It's also important to get it right to avoid small scratches on the glass that can lead to a dull appearance over time.
You can either use a standard shop-bought window cleaning product or make your own solution of vinegar and water, an old-fashioned but effective glass cleaning product. Simply spray the solution onto the glass and wipe it clean with microfibre cloth.
You can also use a squeegee to remove any residue of cleaning solution off the glass. Make sure your squeegee blade is soft and in good condition to avoid scratching the glass.
Once you've cleaned your windows, buff the glass dry with a dry, clean cloth. Buffing the windows gives them a new, shiny appearance and keeps them looking like new.
Maintaining locks and hardware
Cleaning and maintaining the locks and hardware of your external doors is crucial to their continued smooth operation to prevent them from malfunctioning. If the lock is not cleaned and maintained properly, it becomes more prone to not operating smoothly over the years, even potentially seizing up over time.
Use lubricating oil to keep the lock's mechanism and the door handle moving smoothly. Spray a little oil directly into the lock and then some on the key. Finally, insert the key, turn it and remove it a few times. When you keep the lock clean, well-lubricated and dust-free, you're ensuring it will work well over the long-term.
Bifold doors run on a system of trolley wheels and hinges and these must also be kept well-lubricated to make sure they continue to glide smoothly along. It is recommended you lubricate your locks, hinges and rollers every couple of months.
By cleaning your bifold doors on a regular basis, they are likely to last for many more years. In general, they are low maintenance and, as long as you clean them properly, you'll be well on the way to keeping them operational well into the future.
---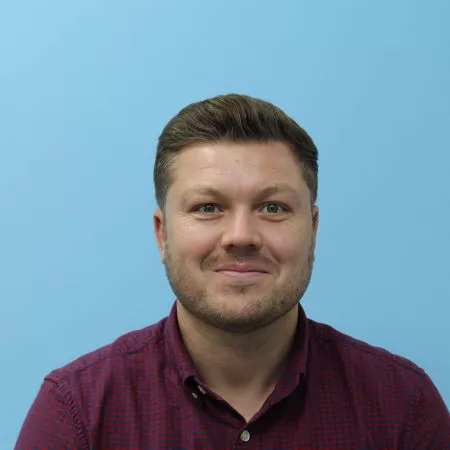 Author:
Martin Burgess - Customer Service Manager
About Martin Burgess
For customers, Martin is one of the key people at Vufold and looks to offer technical advice, resolve any issues or problems that they may have. Martin is passionate about protecting the reputation of Vufold and likes to see a positive impact on the business due to his day-to-day efforts. Martin's proud of the team he's built around him and is dedicated to constantly improving the way the company meets its service commitments and delivers on its promises.
Read more about Martin Burgess