Bifold door u-values | What you need to know
---
The cost-of-living crisis is affecting all of us in the UK, with soaring energy prices and higher inflation resulting in many people becoming anxious about how they will pay the bills. This is exacerbated in winter and its cold temperature, with as many as one-third of us cutting down on Christmas spending, the Independent reports.
As a result, many UK homeowners are considering the energy efficiency of their homes and looking for new ways to prevent heat transfer and save money. Bifold doors can be a great choice for home upgrades and can help to keep your home warm when it matters most if you make the right purchases.
This guide will run through the importance of finding cost-effective solutions for energy bills, exploring how bifold doors might help with this by exploring the u-values of bifold doors.
In this guide:
Find out more about how bifold doors are measured for energy efficiency, and how this benefits your home.
Discover the different types of glazing, and the advantages and disadvantages of each type.
Read more about the materials that bifold doors can come in, and which is best suited for your needs.
Learn more about who Vufold are, and the services they provide that can improve your home.
How are bifold doors measured for energy efficiency?
Understanding the energy efficiency of any new doors that you buy for your home is very important if you want to reduce the amount of heat lost via your doors and consequently save money.
Before purchasing any new doors, first homeowners should understand how thermal efficiency is calculated. This ultimately can help you make a more informed decision on your choice of bifold doors.
Energy rating
All windows have a Window Energy Rating. This is designed to tell you how energy-efficient your windows are, based on a scale of E to A*, with A* being the most efficient. This relates to how much energy is able to escape through the window when it is shut.
New regulations came in earlier this year which mean that all replacement doors or windows must have a Window Energy Rating of at least B.
Browse our full collection of internal bifold doors here.
U-value
The u-value of glazing considers how effective a material is at insulating. The lower the u-value score is, the more energy efficient the door is. This is used for any glazed door or window and is measured in W/m2K. Building regulations apply to the whole door set, not just the glass, so be sure to check that any u-values include the door frame.
This is very important to consider because it will significantly impact how much heat is lost through the bifold doors. When heat is lost, it becomes more expensive to heat your home.
Browse our full collection of external bifold doors here.
What are the different types of glazing for bifold doors?
There are three main types of glazing for bifold doors; all of which have different properties:
Single glazing
Single glazing is the least common, as it has an inefficient u-value of 4.8-5.8 W/m2K. This makes it highly unsuitable for external bifold doors. Single glazed bifold doors can be used internally, however, due to the poor u-value, the doors
Double glazing
This is the most cost-effective version that keeps the home well insulated and energy efficient. With a u-value of 1.1-1.4 W/m2K, double glazed bifold doors can also reduce outdoor noise and offer more security because of their increased thickness. Installation costs are mid-range and are often outweighed by the money saved on energy bills.
Triple glazing
Triple glazing is the most expensive type of glazing. However, the increased cost reflects various advantages. This glazing is the thickest and offers an excellent average U-value of 0.58-0.8 W/m2K. Utilising triple glazed bifold doors means homeowners can expect a much more energy efficient home; as it will retain heat during the winter and keep it out during summer. This will help reduce energy bills during the year to help through the cost-of-living crisis.
For more information on the best types of glazing for bifold doors, read our previous piece on our advice centre here.
Which bifold door material should you choose?
There are many different materials that bifold doors come in, each with its own advantages and disadvantages relating to energy efficiency. They include:
Wooden
Wooden bifolds are popular because of their looks and durability, especially for internal bifolds. As they are natural insulators, wooden bifold doors are highly energy efficient. Although softwoods are cheaper, and in some cases can perform thermally well, they offer less stability and may need more regular maintenance compared to hardwoods.
At Vufold, we offer up to ten years guarantee on external and fifteen years for internal wooden bifold doors. Find our more information here.
Aluminium
Aluminium is another popular choice for bifold door materials because it offers a sleek finish and is very durable. Aluminium is a better choice than wood for external bifold doors if you prefer a more maintenance-free option, and Vufold's aluminium bifolds are double-glazed or triple-glazed for reduced thermal transmittance. However, the frames are not as effective at insulating as wood and are generally more expensive to install.
Find out more about aluminium bifold doors here.
Composite
Composite combines the best of both worlds, with the natural insulation of wooden doors on the inside and the protective and durable aluminium on the outside.
The Vufold Ultra range offers some of the best u-values for any bifold doors in the country with composite material and triple glazing. This is the most expensive, but the most cost-effective option in terms of thermal resistance. Discover more about the Ultra composite bifold doors range here.
Oak/hardwood
Oak is one of the most popular choices for bifolds because it has excellent thermal efficiency and is very durable. It is a hardwood that maintains its attractive appearance all year round and is highly durable.
No matter the material you decide to use, it is important to find a reputable supplier that will ensure high-quality products, alongside installation.
How Vufold can help
Vufold is the UK's leading provider of bifold doors, offering bespoke services that can provide a solution for any home. With 40 years of experience, you are in good hands with Vufold's reliable team. We have a wide range of materials to choose from to match any requirements, and all of our bifolds have excellent low u-value scores.
Contact us here today and see how we can help improve your home.
Frequently asked questions
How secure are bifold doors?
Vufold's bifold doors are very secure for external use, with high-quality hardware and track systems alongside numerous locking points. Plus, double-glazed and triple-glazed glass is very difficult to break.
Do internal bifold doors require double glazing?
This is a matter of personal choice. However, internal bifold doors do not require double glazing. This is because they are not protecting your home against the weather, so insulation is not as important.
Discover more of our external bifold door range here.
Are bifold doors good for insulation?
If you choose the right bifold doors, they can be excellent for improving the insulation of your home. All of Vufold's range of bifold doors have u-values that exceed minimum building regulations.
How much do aluminium bifold doors cost?
The cost of a bifold door will vary depending on the size, the number of doors and the glazing. Our supreme aluminium range begins at £1,959.00.
Does glass thickness affect u-value?
Yes, glass thickness does affect u-value. The thicker the glass units, the lower (and therefore better) the u-value will be. However, the material and construction of the frame are taken into consideration as well.
RELATED CONTENT
---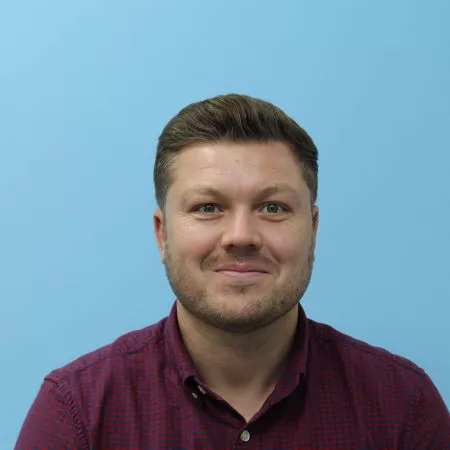 About Martin Burgess
For customers, Martin is one of the key people at Vufold and looks to offer technical advice, resolve any issues or problems that they may have. Martin is passionate about protecting the reputation of Vufold and likes to see a positive impact on the business due to his day-to-day efforts. Martin's proud of the team he's built around him and is dedicated to constantly improving the way the company meets its service commitments and delivers on its promises.
Read more about Martin Burgess