French door colour options: grey/black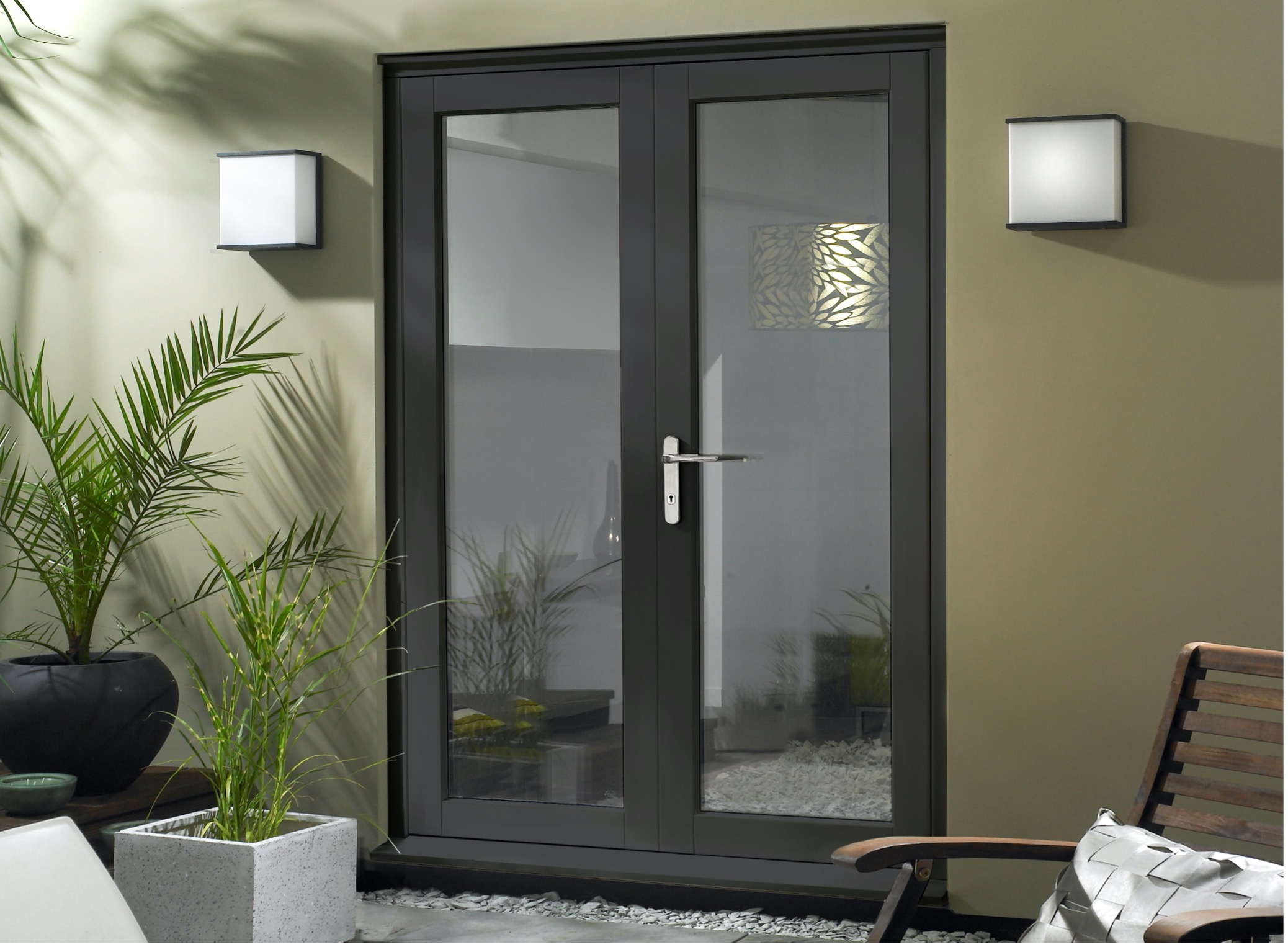 ---
If you're looking to replace an existing patio door with a new French door set, you'll have a range of factors to consider, including the materials, price, glazing, opening and colour.
When choosing colour it's important to think not only about the overall look of the doors and how they'll fit into your property, but about also how the colour will affect your choice of materials and finishes.
In this guide, we'll describe the benefits of grey and black as colour options for external French doors, outline what you should consider when selecting these colours, and showcase some of the grey and black French door options available here at Vufold.
---
---
Benefits of grey and black external French doors
---
Grey and black are neutral colours, which means they easily blend into a range of different styles of décor. Neutral RAL colours are popular for French doors because they complement various types of stone and brick and won't clash with the external walls of the property, the patio or garden, or any of the décor and furnishings inside the home.
Grey and black are also unlikely to ever go out of fashion, which makes them safe choices for a product that you will want to be in your home for decades to come. Plus, if you opt to change any of the furnishings or materials surrounding the doors, you can rest assured that grey or black won't look out of place with the new features.
Black and grey have a far more contemporary appeal compared to white, which is ideal if you're looking for French doors that look and feel modern. Grey or black doors will blend in brilliantly with a new property, but they can also bring a fresh, modern twist to more traditional homes if you like the blend of old and new.
When you choose French doors in a solid colour like grey or black, the colour will be factory-applied via a powder-coated finish. This finish is extremely low maintenance compared to solid wood or wood veneer French doors. It doesn't require periodic refinishing and can easily be cleaned with warm, soapy water when the doors start to look dirty. Plus, it's incredibly durable so you don't have to worry about scratches or scrapes.
---
Considerations for grey and black external French doors
---
When choosing a black or grey French door set, it's important to consider that these colours are best suited to doors made from aluminium or hardwood materials rather than oak. With aluminium or hardwood French doors , the colour is factory-applied to give a sleek, uniform finish. With oak sets of French doors, the veneer will be protected with a clear finish to showcase the natural material.
Consider the style of your home as well. If it's a period property, black or grey French patio doors might look out of place. If you have a very modern house, they will no doubt look right at home. Additionally, you should also think about the space surrounding the doors. Light colours tend to make an area feel brighter and lighter, whereas dark shades like black and grey can have the opposite effect. However, if you want to draw attention to the doors, especially in contrast to a light-coloured wall, it is wise to opt for a dark colour.
If you'd prefer black or grey on the outside of your property but you're concerned the doors might look too dark from the inside, consider dual-colour French doors. These have different interior and exterior colours so that you can have the best of both worlds.
---
Grey and black external French doors from Vufold
---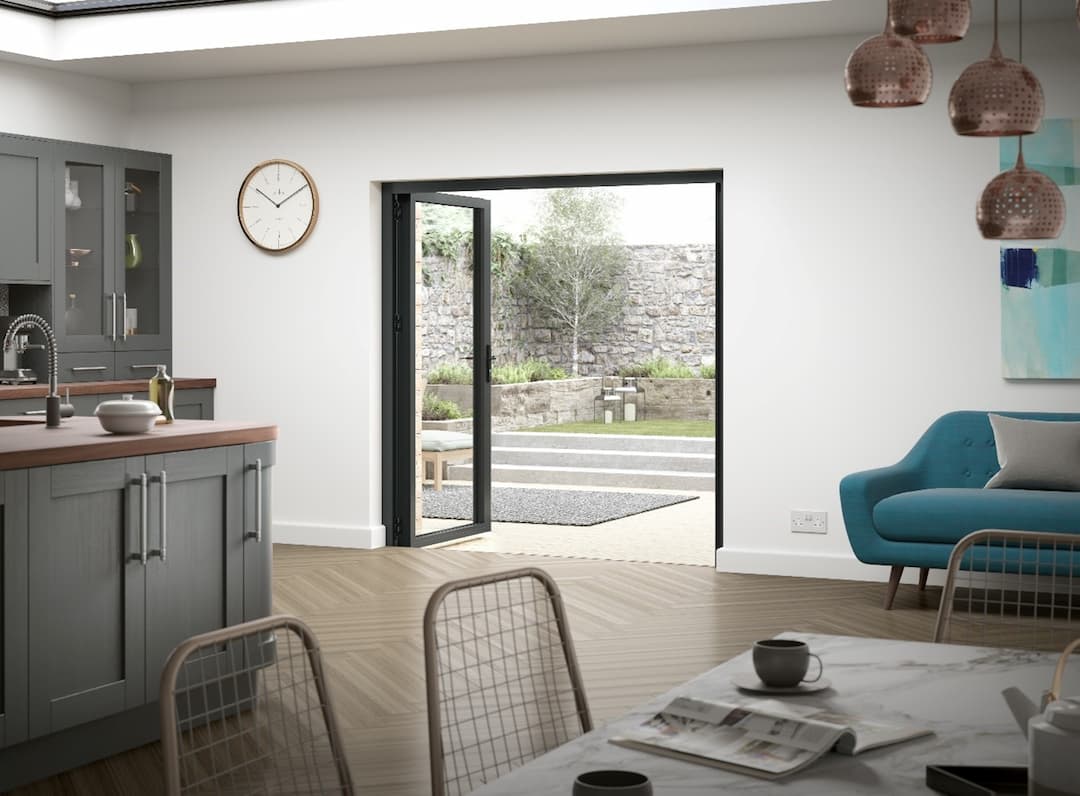 ---
Our double glazed Master French doors are constructed with an engineered hardwood core that is incredibly robust and secure. A factory-applied coating protects the wood and offers a crisp, sleek finish. On the main door is a five-point lock and there are two security bolts on the slave door to give you additional peace of mind. Master French doors are available in a chic anthracite grey colour and can be delivered to your home within just three working days.
Our Status French doors are constructed from thermally broken aluminium, which means they're strong, durable, resistant to weather damage and incredibly efficient at minimising heat loss. Choose from double or triple glazing, and rest easy that the doors are simple to install without the need for a specialist fitter because they're delivered pre-glazed. The powder-coated finish is guaranteed for 15 years, which goes to show how durable it is. Status French doors are available in 1.2m, 1.5m and 1.8m and with each size, you can choose from white, black, grey, or a white and grey combination.
The Supreme range of French doors is designed to provide exceptional rates of style, resilience and thermal efficiency. They're constructed from premium aluminium and offer maximum security thanks to a multi-point locking system that includes upper and lower deadbolts on the main door and twin security bolts operated by the internal handle. They're available in 1.5m and 1.8m sizes and in black, white or grey.
---
RELATED CONTENT
---
---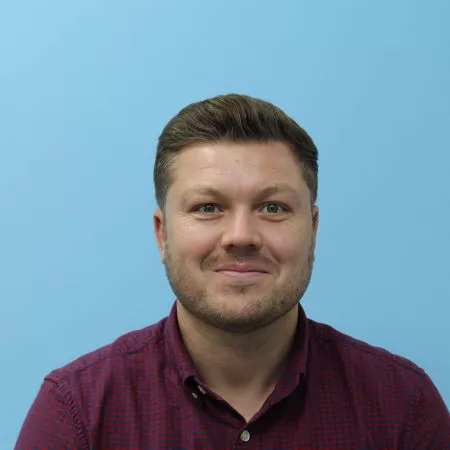 About Martin Burgess
For customers, Martin is one of the key people at Vufold and looks to offer technical advice, resolve any issues or problems that they may have. Martin is passionate about protecting the reputation of Vufold and likes to see a positive impact on the business due to his day-to-day efforts. Martin's proud of the team he's built around him and is dedicated to constantly improving the way the company meets its service commitments and delivers on its promises.
Read more about Martin Burgess