Bifold door security: locks, glass and childproofing
Bifold doors offer durability, stunning aesthetics and an increase in house value. However, how secure is a bifold door? External bifold doors need to at least provide the same amount of security as a standard door. In this guide, you will find the best ways to ensure your bifold door is secure.
---
In this guide:
Learn about bifold door security and what to look for.
Different bifold doors may use different locking mechanisms. This section will explain the best choices.
Find out about the different glass materials and how they improve security.
Is aluminium more secure than uPVC? Find out in this section.
If you should, how do you secure internal doors?
Find out about the mechanisms in place to ensure the safety of kids.
---
How secure are bifold doors?
With multiple folding panels and large panes of glass, you may believe that bifold doors are less secure than a standard patio door. This is false.
A reliable and secure bifold door will have two key attributes:
A multipoint lock system
Safety glass (either toughened or laminated)
A multipoint lock system offers up to five-times more security than a standard lock. And safety glass means that gaining entry through the glass panels is next to impossible.
Other aspects can improve security, such as safety screens. However, as long as your bifold has the two aspects mentioned above, you can rest in the knowledge that your bifold is secure.
Continue reading to find more detail on why bifold doors are so secure.
---
Locking systems
The best types of bifold doors use a multipoint locking system as it provides up to five-times security as the standard single point lock.
---
What is a multipoint locking system?
A multipoint lock is screwed or fixed into the door edge. The locking system is unique because, as the name suggests, it uses multiple types of locking mechanisms. This may include:
a deadbolt
a latch
a combination of rollers, mushrooms, hooks and bolts
Vufold supplies door handles that fit a Vectis type multipoint lock with timber and composite ranges.
Multipoint vs Euro cylinder vs Mortice
Type of lock
Pros
Cons
Multipoint

Additional locking points for added security
Weight of the door spread across different mechanisms meaning more durability

Can be challenging to lock if you don't know how the mechanism works. However, it is not complicated.
Euro cylinder

Star rating means you can choose the level of security

Star rating can be confusing/missed and can leave doors unsecured
Cylinder can be snapped meaning criminals can gain easy access

Mortice

Multiple doors can use the same key
Can be upgraded
Harder to force open compared to traditional locks

Part of the door needs to be hollowed out for mortice locks which can increase costs
Requires a certain door thickness
If lock is damaged it needs to be replaced in its entirety
---
Bifold glass security
One of the main appeals of bifold doors is the beautiful views they provide and the natural light they can bring to a room. This means that glass takes up the most room of almost any bifold.
Glass is also the main reason that some people believe that bifold doors are unsecure. They may believe that the glass is fragile and easy to break, which could not be further from the truth.
---
Types of safety / security glass
There are two main types of security glass:
Laminated glass
Toughened glass
Both provide additional security in different ways. See below for more information:
---
Laminated glass
When smashed, normal glass will burst - this means holes can be created, which creates access for criminals. Laminated glass holds in place and remains as a single unit, making it much harder to gain access.
Laminated glass is created by sandwiching a piece of vinyl between two panes of glass. This process bonds the two panes together so when the glass is smashed it remains on the vinyl.
Every time the glass is struck, it makes a sound. Because laminated glass does not create holes, criminals will have to strike the glass repeatedly to make any sort of progress. This noise can easily attract the attention of neighbours who can contact the police.
---
Toughened glass
Toughened glass (also known as tempered glass) is five times stronger than standard glass of the same size and thickness. This makes it much more challenging to gain entry.
Toughened glass is created by rapidly heating and cooling the glass during manufacture.
Unlike laminated glass, toughened glass shatters into pieces when finally broken. The shattered pieces will not be sharp jagged shards.
---
Laminated glass vs toughened glass
 
Laminated glass
Toughened glass
Strength

Same strength as standard glass

Shatter behaviour

Does not shatter
Remains as one unit

Explodes into thousands of pieces

Price
---
Does glazing affect security?
While glazing doesn't make as much difference as the type of glass used, it can help add security. With each layer of glazing added, you essentially create another barrier between the outside to the in.
Double or triple glazing made from laminated glass is considered almost completely burglar-proof due to how hard it is to gain entry.
---
Do materials affect security?
The bifold door material itself is unlikely to affect the security profile of a door. However, the cost associated with the material can affect security.
---
Are aluminium bifold doors more secure than UPVC?
Aluminium is considered a premium material for external bifold doors. You expect to pay slightly extra to get a material that is durable, thermally efficient and aesthetically pleasing. The additional price you pay will likely also go towards the actual quality of the product. You will probably find your aluminium door is fitted with the most secure locking mechanism, be double or triple glazed and is simply produced with higher quality hardware.
On the other end of the spectrum, uPVC is popular because it is one of the cheapest materials available. However, this low cost means that there's a potential the door is made from inferior quality products. This means the door is less durable, more prone to damage and easier to break into. There may be ways to increase the security of a cheap uPVC door but this will increase costs.
It's worth investing in a higher quality door regardless of material. A higher quality door will last longer and provide a better level of security.
---
Safety screens
Bifold security screens are meshes that can be mounted either in front of behind your door, meaning you can keep your doors open during summer with a layer of security.
Safety screens are more prevalent in warmer countries and can be hard to source in the UK. It's likely an unnecessary purchase unless you live somewhere particularly hot (which is unlikely in the UK).
---
Should you secure internal bifold doors?
It is generally considered that added security is unnecessary for internal bifold doors compared to exterior doors. You are unlikely to find bifold doors with added security glass due to the increase in width and cost.
If extra security is needed internally or in between a conservatory and living area, Vufold recommends the oak bifold doors or timber bifold doors range with an internal cill. This gives you all the added benefits of an external door, including thermal efficiency and security but with a bottom track designed for dividing 2 rooms and that can run flush with your floor.
Benefits include:
Multi point lock –– extra added security with one of the most highly regarded locks
Double glazing –– adds to the thermal efficiency and sound proofing
Easy operation –– simple lift of the handle to activate the lock and then turn the key to lock in position
Cost –– less expensive than external aluminium doors but with all the added security features included
---
Are bifold doors childproof?
Bifold doors should not pose any extra risk to a child than a standard single door. Like any door care will need to be taken. Children should only operate the door with an adult nearby or after being shown how to properly operate the system.
Vufold utilise high-quality hardware and substantial track system which increase safety during operation.
---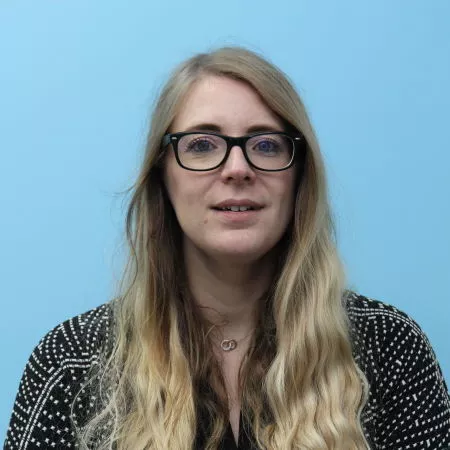 Author:
Amanda Hewer - Operations Manager
About Amanda Hewer
Having been at Vufold for around 12 years now, Amanda became operations manager after spending time in Customer Service, Sales, Order Processing and our Warehouse. Amanda likes that no two days are ever the same and believes her successful career stems from her keen interest in people, helping them achieve their goals and striving for constant improvement across all departments.
Read more about Amanda Hewer