Comparing bifold door materials: wood, aluminium, composite and glass
When choosing a new patio door for your home, it can be difficult to know which options are available when it comes to the materials. Choosing the right bifold door material can be difficult. When installing any external door, you need to consider the location of your door, the elements it may face, the amount of insulation you require and much more to make sure your new bifold patio doors are right for your home. In this guide, you will find an overview of the most popular bifold materials as well as comparisons.
---
In this guide:
Find specific information on the most popular materials, including:
Learn more about the types of glazing available when you choose to fit bifold doors.
Find out more about how bifold door materials vary in terms of cost.
Find out more about the configuration and size options available when choosing to fit bifold doors.
---
Popular bifold door materials
Wooden bifold doors
Wooden bifold doors combine stunning natural aesthetics with practicality and durability. Most internal bifold doors are made from wood due to its excellent sound absorption and reasonable price. Wood is also a popular external bifold door material, although extra consideration is needed.
An internal or external folding door can be made from many different kinds of wood, the most common being hardwoods like oak due to their durability, lifespan and insulating properties.
---
Benefits of wooden bifold doors
Natural insulation –– timber bifolds uses air pockets within the cellular structure of the wood to create a natural barrier between the heat and cold
Durability –– Vufold offers up to 10 years guarantee on external and 15 years for internal timber bifold doors
Customisable style –– an external wooden bifolding door will suit modern and traditional homes and can be stained, varnished or painted almost any colour. You may want the wood of your doors to match the wood in your kitchen or prefer white doors to match other doors and windows in your home
Excellent sound absorption –– wood also absorbs sound so can create quieter rooms or external bifold doors can dull the sound from outside
Environmentally friendly –– the process of manufacturing timber requires fewer fossil fuels than other materials
---
Types of wood available
A wooden bifold door will most likely be made from one of the following materials:
Hardwoods such as oak
Softwoods such as pine
---
Hardwoods
Hardwoods are an excellent choice for external bifold doors due to their excellent insulation properties, durability and lifespan. If treated and maintained properly, hardwoods are resistant to mould and fungi meaning they are an excellent choice for external bifold doors.
Main features of oak:
Oak is the most popular types of hardwood for bifold doors. The main features of oak are:
Distinctive light beige
Medium to coarse texture but can be veneered for a smooth feel
Incredibly durable
Unique grain pattern
Excellent thermal efficiency
---
Softwoods
Softwoods such as pine are often used in cheaper internal bifold doors. Pine is not an ideal material for external bifold doors due to its tendency to warp. The price of softwood bifolds may be tempting but there are several drawbacks to softwoods which you should take into consideration. See our comparison table below.
Main features of pine:
Pine is probably the most popular type of cheap softwood material. The main features of pine are:
Pale yellow appearance
Cheap to buy
Good thermal properties
---
Hardwoods (Oak) vs Softwoods (Pine)
 
Hardwoods
Pine
Durability

Incredibly durable
Resistant to warping when made from engineered construction
Resistant to mould and fungi if treated properly
Popular material for external doors

Can warp and crack due to weather/temperature changes
Excessive expansion and contraction can create draughts

Maintenance

Cleaning every 6 months is recommended
External doors need finishing every 2 – 5 years
Internal doors require less maintenance

Requires careful treatment to prevent rot and the build-up for mould
Cleaning recommended every 6 months
Refinishing every 2 – 5 years or earlier

Lifespan

Long lifespan
Vufold offers up to 15-years warranty on some oak bifold doors

Insulation

Excellent natural insulation

Recommended for external use?

No
Warping and moisture damage means pine is not ideal or external bifolds.
---
Wooden bifold door sizes and cost
Vufold offers many different ranges of wooden bifold doors in many different sizes. In this section, you will find essential information, available sizes, cost and links to some of Vufold's most popular ranges.
Are you looking for external or internal wooden bifold doors?
External wooden bifold doors prices
Thumbnail
Name
Sizes
Available finishes
Cost
Oak bifold doors range(click to view product page)
1.8m - 4.8m

Unfinished oak
Prefinished oak

£1399 - £3999 approx.
Timber bifold doors range(click to view product page)
1.8m - 4.8m

Anthracite grey
Traffic white

£1599 - £3629 approx.
Internal wooden bifold doors prices
---
Want to find out more about wooden bifold doors?
---
Aluminium bifold doors
External aluminium bifold doors have become increasingly popular as a result of their low maintenance and slim sightlines which offer more natural light, and excellent durability.
An aluminium bifolding door provides a stylish, contemporary look for your home with many different finishes available.
---
Benefits of aluminium bifold doors
Slim sightlines –– aluminium is a strong material meaning that less material is needed to support the glass so that you can enjoy greater views
Excellent lifespan –– Powder coated aluminium is corrosion resistant which means it's lifespan (and guarantee) is often longer than other materials
Low maintenance –– aluminium requires much less maintenance than other materials
Environmentally friendly –– aluminium can be recycled unlike uPVC
Contemporary style –– aluminium is timelessly stylish and suitable in almost any modern home
---
Aluminium lifespan vs Hardwood and uPVC
Aluminium has the longest lifespan of any bifold material. This is due to the excellent durability of the material, especially when it has been powdered coated.
| | | | |
| --- | --- | --- | --- |
|   | Aluminium | Hardwood | uPVC |
| Average guarantee | 15 years | 10 years | 10 years |
| Average lifespan | 45 years | 20 - 30 years | 20 - 30 years |
External aluminium bifold door sizes and cost
Popular colours for aluminium bifold doors
| Thumbnail | Name | Ral number | Available ranges |
| --- | --- | --- | --- |
| | Anthracite grey | 7016 | |
| | Hipca white | 9910 | |
| | Jet black | 9005 | |
| | Anthracite grey (outside)/Traffic white (inside) dual colour | 7016 + 9910 | |
| | Custom RAL | N/A | |
---
Are aluminium bifold doors better than uPVC?
Aluminium and uPVC are both popular materials but for very different reasons. Aluminium provides longevity, durability and style while uPVC is popular for its low price. In the table below, you will find the key differences between aluminium and uPVC.
---
Aluminium vs uPVC bifold doors
 
Aluminium
uPVC
Lifespan

Has the longest expected lifespan of any material
15 year guarantee

20 – 30 years expected lifespan
10-year guarantee
The cheaper the door the shorter the lifespan

Durability

Powder coated to protect from corrosion
Resistant to heat and light damage
Resistant to expansion/warping

Not as durable
Prone to warping which can create draughts and affect operation
2.5 times more expansion than aluminium*

Maintenance

Wash with soapy water every six months
Less likely to show dirt than uPVC

Wash with soapy water every six months
If expansion has occurred, adjustments may need to be made

Environmental

Can be recycled
Considered carbon neutral

Faced a lot of environmental controversies
The incineration of PVC releases Dioxins - highly toxic chemicals known as persistent environmental pollutants (POPs). Dioxins can remain in the environment for many years.**

Finish and styles

Aluminium is known to be a stylish and versatile material
Aluminium doors can be powder coated in almost any RAL colour
Powder coating can increase durability and resistances

Does not provide the same style as aluminium
Can often look cheap
Wide variety of colours available

Initial costs

Higher upfront costs
considered an investment

Lower upfront costs
Shorter lifespan

Long term costs

Low maintenance and high durability mean low long term costs

More likely to have to pay repair/maintenance costs which can add up over the years
*Based on a study conducted by Tangram
**According to Medical News Today
---
Want to find out more about aluminium doors?
---
Composite bifold doors
Composite bifold doors combine the natural insulation of wooden doors with the durability and longevity of aluminium doors. The aluminium is on the outside to protect from the weather, while the timber is on the inside and can match various furnishings, whether its to match your kitchen or living space.
External composite bifold doors can provide some of the best insulation of any bifold door, with the Vufold Ultra range offering some of the best U-values in the country.
---
Benefits of composite bifold doors
Best of wood and aluminium –– combining the naturally insulating properties of wood with the durability and strength of aluminium
Low maintenance –– external aluminium cladding requires less maintenance than other materials
Excellent thermal insulation –– Timber frame composite bifold doors offer some of the best U-values in the country
---
The best composite bifold door: Vufold Ultra range
The Vufold Ultra range of external folding doors is the ultimate combination of a timber frame and aluminium cladding. The Ultra range has one of the best U-values in the country with quality that will be hard to beat.
View the Ultra composite bifold doors product page!
Key features:
Minimal maintenance
Triple glazed safety glass
Fully weather tested
Vectis multi point lock, highly secure
CE Marking accreditation
Available sizes: 1.8m – 4.8m
Price: £2799 - £6389 approx.
---
Available colour options
| Thumbnail | Name | Ral number |
| --- | --- | --- |
| | Traffic white | 9016 |
| | Anthracite grey | 7016 |
---
---
Choosing the right glazing for your bifold doors
Glass
Glass is a key component to a bifold door. It's probably the main attribute that makes people desire a bifold door. Glass takes up the most space on a bifold door, providing the natural light and stunning views.
You want to ensure your bifold glass is both thermally efficient and secure. To do this, you need to look at the type of glass and glazing.
---
Type of glass
When you purchase a bifold, it will likely be made from the following types of glass:
Tempered safety glass –– created by rapidly heating and cool glass to increase strength
Laminated glass –– created by sandwiching vinyl between two pieces of glass to hold the glass together
Tempered safety glass vs laminated glass
 
Tempered safety glass
Laminated glass
Strength
5X stronger than standard glass

Same strength as standard glass
Vinyl holds the glass together when shattered

Noise

Shatters when broken
Can alert the neighbours

Holds together when shattered
May take several hits to break which can alert neighbours

Price
Unlikely to increase costs
May cost extra
---
Glazing
Glazing is incredibly important on a bifold door. Because glass takes up the most space on a bifold door, it's the material that is most likely to let energy escape. The glass type and the thickness of the glazing units will impact on how energy efficient the bifold door is.
It's very unlikely you can purchase a single-glazed external bifold door. Single glazing is old technology and the least thermally efficient type of glazing. In this section, we will focus on double and triple glazing.
---
Double glazing vs triple glazing
Double glazing is made from two panes of glass that creates a cavity which is often filled with an innate gas (known as a thermal break). This gas-filled cavity creates a barrier between the inside and outside providing insulation.
Triple glazing uses the same technique except it uses three panes of glass to create two separate thermal breaks for even better insulation.
---
Benefits of triple glazing
Excellent sound insulation
Produces low U-value
Extremely energy efficient
Incredibly long-lasting
Both double and triple glazing provide excellent thermal efficiency. Vufolds bifold doors are either double or triple glazing.
---
The costs of bifold door materials: A comparison
The average costs of bifold doors can vary depending on the size, material and whether you're looking to fit them internally or externally. The cost of the doors you choose should be carefully considered to ensure that your budget will cover the right folding doors for your home.
---
Best value materials for bifold doors
Type
Price Range (1.8m - 3.6m)
Reason for price
Length of guarantee
Lifespan
Wood
£1399 - £3199 approx

High-quality material
Sustainably sourced

10 year
20 - 30 years
Aluminium
£1800 - £3400 approx

High-quality material
Durability
Longevity

15 year
45 years
Composite
£2799 - £4599 approx

Combined material
One of the best U-value in the country
Longevity

10 year
30 years +
uPVC
£1200 - £2500 approx

Cheap materials
Environmentally unfriendly
Prone to damage

10 year
20 - 30 years
---
Door configuration and size guide
Bifold doors are configured in pairs. The smallest bifold patio door you can get has two doors. The largest is six doors, unless you are looking for a bespoke door, which can be bigger.
If space is available, Vufold recommends three doors as a minimum so one panel can act as a traffic door, meaning you don't have to open the entire bifold every time you want to get through.
The table below will show the aperture size and the number of doors required depending on the material.
| | | | | |
| --- | --- | --- | --- | --- |
| Aperture size | Aluminium | Wood | Composite | uPVC |
| Up - 2 metres | 2 doors | 3 doors | 3 doors | 3 doors |
| 2 - 3.6 metres | 3 or 4 doors | 3, 4 or 5 doors | 3 or 4 doors | 3, 4 or 5 doors |
| 3.7 - 5 metres | 4 or 5 doors | 5 or 6 doors | 5 or 6 doors | 5 or 6 doors |
| 5.1 - 6 metres | 5 or 6 doors | N/A | N/A | N/A |
---
What material bifold door should you choose?
What is your priority when looking for a new bifold door?
---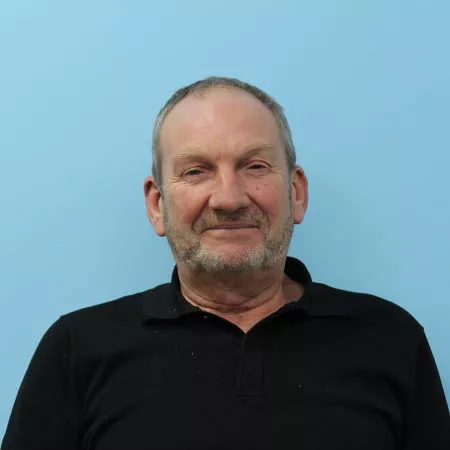 Author:
John Collins - Managing Director
About John Collins
John has built Vufold into a unique online door and window company and has spent 20 years bringing innovative products and designs to fruition, recognising niches in the market and placing them in the likes of Wickes and Travis Perkins, he started Vufold in order to sell them directly. John founded Vufold and has amassed a wealth of experience in product design and development, and in particular timber-based products
Read more about John Collins