Are bifold doors energy efficient?
---
The current cost-of-living crisis is causing energy bills to rapidly increase; as inflation in the UK is the highest it has been in forty years at 10.7%. As rising bills is impacting every UK household, it is essential to find cost-effective solutions throughout the home to ease these costs. Bifold doors are becoming increasingly popular, both for interior and exterior use.
In this guide, we'll discuss the energy efficiency of interior and exterior bifold doors, their u-value metrics, and how they can make a cost-effective option.
---
In this guide:
Find out more about the energy efficiency of internal bifold doors.
Learn more about external bifold doors and their energy efficiency.
Discover the benefits of bifold doors and how they can improve your home.
This section explores who Vufold are and their services relevant to you.
---
How energy efficient are internal bifold doors?
How energy efficient are internal bifold doors? Internal bifold doors in homes are often used as a divider between the house and its conservatory, or as a divider between the living room and other areas, including offices, spare rooms and porches. Internal bifold doors are not often tested for their efficiency, and are usually supplied single glazed. However, Vufold internal bifold doors come supplied with external grade draught seals which can help reduce noise transfer and reduce heat transfer. As Vufold internal bifold doors are made from timber, this makes them a naturally thermally efficient option.
If installing internal bifold doors in between a conservatory and living area, it is recommended, depending on the type of conservatory and roof, that you check with building control and your insurance company, if either has specific requirements regarding security and efficiency. If extra thermal efficiency and security is required, we recommend using our Master and Elite externally rated doors.
Browse Vufold's range of energy-efficient interior bifold doors here.
---
How energy efficient are external bifold doors?
External bifold doors allow houses to have an unobstructed opening to the exterior of their homes and create more of an open plan. Traditionally, they are used to merge your living room or interior space with your exterior patio or garden. It is extremely important for external doors to be thermally efficient, as they responsible for retaining heat in the cold weather. They are therefore often much more thermally efficient than internal bifold doors.
External bifold doors are traditionally double-glazed, which is what makes them an energy-efficient investment as they retain heat this way, meaning you don't have to spend as much money on your heating bills.
Vufold has a wide range of energy-efficient external bifold doors that are double-glazed. Compared to traditional patio doors and other external doors, Vufold's bifold external doors are incredibly energy efficient as a result of their lower U-Value, showcasing how much better insulated their doors are in comparison to other doors in the market.
The thermal efficiency of an external bifold door also largely depends on the material. Composite external bifold doors are the most thermally efficient bifold doors available, featuring oak on the inside and aluminium on the outside. Vufold's Ultra composite bifold doors also come triple-glazed as standard to give them exceptional thermal performance.
Browse our collection of energy efficient exterior bifold doors here.
---
What are the benefits of choosing a bifold door?
Both internal and external bifold doors offer homes many benefits, including the following:
Reduction in energy bills
Whilst interior doors haven't been tested for efficiency, Vufold's internal doors will help to reduce heat loss and heat transfer due to their design. This means that your home will be much better at retaining heat. By reducing the reliance on your heating to warm up your home, you can save significant money on your energy bills.
Maximises natural light
Bifold doors enable you to maximise the natural light across your home. This means you can welcome in natural light on a sunny day, which can work to boost your mood and productivity.
Natural light can really open an indoor space, so the ability to maximise it can do great wonders for opening your home. Find out more about the best types of glazing for bifold doors here.
Low maintenance
Bifold doors are extremely low maintenance and highly durable, making them a worthwhile long-term investment for your home. Once installed, they are easy to slide open and closed.
The materials used to make bifold doors, such as hardwood, oak, timber and aluminium are all very low maintenance, which is what makes bifolding doors such a beneficial choice for your home.
Discover the benefits of different materials here at our advice centre.
Security
The strong material of bifolding doors guarantees security for your home. You can rest easy knowing that your exterior bifolding doors will work to keep both you and your house safe from threat. The double or triple glazing of external bifold doors, coupled with the sturdy materials of bifolding doors, offers double protection.
Internal doors, however, are not security-tested and are often single glazed, as it is less vital for internal bifold doors to offer advanced security options. Vufold internal bifold doors are supplied with top and bottom shoot bolts in order to secure the doors in place, and feature secure door latches.
Aesthetic and modern
Bifolding doors are extremely aesthetically pleasing and their modern design can really update both an interior and an exterior space. They are also incredibly practical and easy to manoeuvre, meaning you can reclaim your space how and when you wish to.
The aesthetic design of both interior and exterior bifolding doors has the potential to transform your home's interior design.
At Vufold, we have in stock a wide range of bifold doors, both interior and exterior. Discover our collection here and find your perfect door today.
---
How Vufold can help
Vufold can help by providing you with an extensive range of bifold doors and other styles of interior and exterior doors for your home. Vufold offers customers a range of door styles, including bifold doors, sliding doors, and French doors.
Get in contact with us today to see how we can help you.
Frequently asked questions
What bifold door colours can you choose from?
Vufold offers the following colours for their interior and exterior bifold doors:
Unfinished Oak
Traffic White 9016
Prefinished Oak
Anthracite Grey 7016
Jet Black 9005
Grey 7016
Hipca White 9910.
How long do bifold doors last?
Bifold doors are very durable and last a long time. The material they are made from can impact their longevity. On average, aluminium bifold doors can have a life expectancy of around 40 years, whereas wood-based bifold doors can last between 20 and 30 years. Either way, bifold doors are a worthy, long-lasting investment.
Are bifold doors a security risk?
No. Bifold doors are very sturdy compared to basic wooden doors. High-quality double or triple glazing and strong, durable materials, as well as good quality multi point locks tested to the latest standards, ensure that external bifolding doors are not a security risk.
Related content
---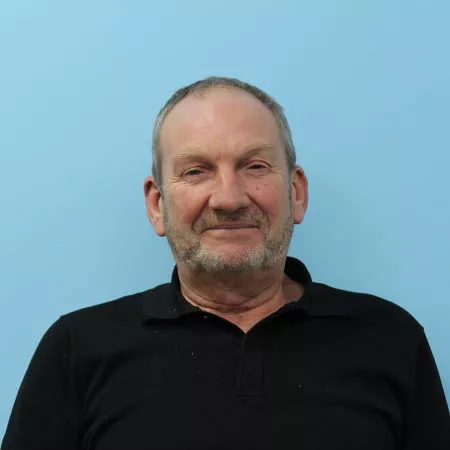 About John Collins
John has built Vufold into a unique online door and window company and has spent 20 years bringing innovative products and designs to fruition, recognising niches in the market and placing them in the likes of Wickes and Travis Perkins, he started Vufold in order to sell them directly. John founded Vufold and has amassed a wealth of experience in product design and development, and in particular timber-based products
Read more about John Collins