External door systems: Bifold vs Sliders
When you're looking for ways to make your home lighter and to create the feeling of more space, one of the best home improvement ideas is to fit external doors that incorporate glass panels. Both bifold doors and sliding doors fall into this category.
So, how do you choose between these glass-panelled, durable but decorative doors? This guide compares bifold and sliding doors, taking into account the pros and cons of each.
---
In this guide:
Going back to the basics, explaining the key features of a bifold door and how they operate.
Bifold doors offer many benefits—this section will detail some of the best ones.
This section details some of the reasons an external bifold door set may not be right for you.
This section details the main aspects of a sliding door.
Like bifolds, sliding doors offer many great benefits—find out more in this section.
Like anything, sliding doors can come with some downsides. Find out more here.
A final comparison to help you decide which type of door would be the most suitable for your home.
---
What is a bifold door?
A 'bifold' refers to a door that has a concertina effect when opened. It folds in on itself to allow you to walk through the doorway. Internal bifold doors are often used as room dividers, as the doors can be easily opened to create one open plan living space.
External bifolds are built to look stunning while also providing important energy-efficient values. Vufold's composite bifold door range offers some of the best thermal efficiency on the market.
---
How do bifold doors work?
Bifolds come in a range of sizes and materials. They operate along a track system that ensures they can be effortlessly opened and closed.
The doors (or leaves) are fitted to runners that run along a track system. As the doors run along the track, they fold at the same time to create a seamless operation. The doors stack at either end of the door creating a wide opening.
All bifold doors require a main track and guide track to operate. You can variations of track systems such as top-hung and bottom-rolling:
Top-hung—the bifold doors hang from rollers with the main track located in the frame head.
Bottom-rolling—the main track is located in the sill/threshold at the bottom of the frame.
You can find out more about the advantages and disadvantages of each type of track system by visiting our external bifold door FAQs.
---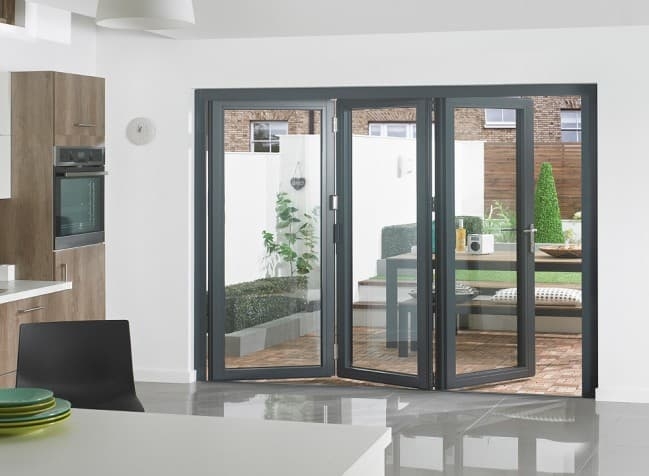 ---
ADVANTAGES OF AN EXTERNAL BIFOLD DOOR SYSTEM
Vufold—as a leading supplier of bifold doors—has perfected the art of combining smooth operation with an attractive appearance. There are dozens of advantages to installing exterior bifold doors on your property.
---
AMAZING VIEWS
Installing bifold doors means you get to showcase your beautiful garden or other features. Installing a bifold with thinner thresholds means more glass and even better views! Aluminium bifolds offer some of the thinnest sightlines around.
---
More natural light
With more glass comes more natural light. You can illuminate a dark kitchen or other interiors with a new bifold door. Combining a bifold door with a matching window means even more light while keeping the style consistent.
---
Fantastic flexibility
Bifold doors offer flexibility in usage few other doors can match. You have the option of opening the entire door for maximum impact, or simply using the traffic door for normal usage. A traffic door is a panel (or leaf) that can be open and closed like a regular door. If you plan on using your bifold door often, you should consider a traffic door.
---
Variety of materials
Bifold doors can come in a variety of materials such as:
Aluminium—a popular bifold material that offers the thinnest sightlines.
Timber—a combination of natural aesthetic and excellent thermal efficiency.
Composite—combining the strength and durability of aluminium and the natural thermal efficiency and beautiful aesthetic of timber.
UPVC—a cheap alternative.
---
Vufold exclusive benefit: ready-to-assemble doors
Vufold provides external bifold doors that are ready-to-assemble. This means that the doors are pre-machined and come with almost everything you need for installation, including:
Tracks
Hinges
Hardware
Glazing
Fixings
Only a few standard tools will need to be sourced for installation.
Ready-to-assemble doors are easy enough to install that anyone with competent DIY knowledge can install themselves. Even if you don't have the confidence to install the doors yourself, the simplicity means tradespeople can install easily and in less time – saving you money!
---
DISADVANTAGES OF AN EXTERNAL BIFOLD DOOR SYSTEM
Bifold doors offer many benefits. They also have some considerations to make:
May need to stack inside the home—most external doors can be stacked outside the home, meaning you don't lose any space. However, if the outside space doesn't have much room (like a small balcony etc.) you may need to ensure there is space inside the home so the doors can open inwards.
Can be more expensive—with the amount of engineering required and the quality of the doors, it should be unsurprising to find that bifold doors can be more expensive than standard patio doors. However, this is not always the case, and you should take your time in researching the best prices. Find out more about the costs of bifold and sliding doors in our expert guide.
---
What is a sliding door?
Like external and internal bifold doors, sliding doors move horizontally along a track. However, unlike bifold, the moving door panel simply sits over a static panel.
Sliding doors often utilise larger leaves (panes of glass) which offer wide, uninterrupted views. The stacked system saves space. However, the doors cannot be 'fully opened' as one leaf has to be sitting on top of the other.
---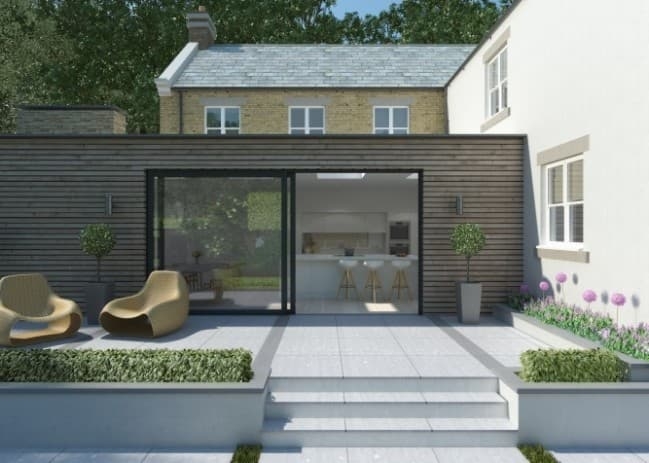 ---
ADVANTAGES OF A SLIDING DOOR SYSTEM
A sliding patio door offers many of the same benefits as a bifold door, such as:
Stunning views—with wide panes of glass, sliding patio doors offer uninterrupted views.
Natural light—with wide panes comes plenty of natural light!
Easy operation—sliding doors simply move along a track and stack on top of each other.
Feeling of space—like bifolds, sliding doors have the ability to 'bring the outside in' meaning a flow between indoors and outdoors can be created.
Excellent security—again, like bifold doors, quality aluminium sliding doors will feature a type of security glass and utilise a multipoint locking system.
---
DISADVANTAGES OF A SLIDING DOOR SYSTEM
Like anything, sliding doors come with some downsides.
Unlikely to open fully—due to the operation of sliders, there must be a static glass panel that the operational pane sits on top of, meaning you cannot fully open the space. However, due to the large panes used in sliding doors, you will still get a wide opening and an excellent inside/outside flow.
Bottom-rolling—because of the weight of the panes, sliding doors roll along the bottom sill. Generally, top-hung doors are considered superior due to easier operation and less maintenance. However, bottom-rolling is still a very viable option.
---
Bifold vs sliding doors
Choosing between a bifold door and sliding door does not come down to 'which is better?'. Both doors offer a range of benefits and can suit almost any home. It all comes down to buying the best door to match your layout, lifestyle and preferences.
The relative merits of bifold and sliding doors can be researched by looking at the beautiful ranges sold by Vufold. You can see for yourself the variations in the design and operating mechanism, which offer a solution to fit every home renovation need.
Get in touch for more ideas and inspiration, to find your superbly engineered and attractive bifold or sliding door.
---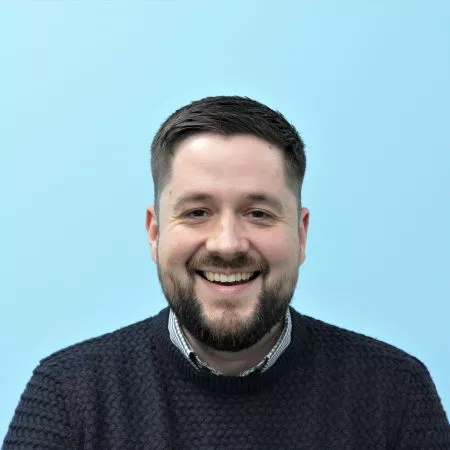 Author:
David Ross - Sales Manager
About David Ross
David has over 20 years' experience in the glazing industry across a variety of roles. He joined Vufold in 2012 and his mission is – 'to make buying windows and doors as easy and stress free as possible'. He is committed to constant improvement and was instrumental in creating our innovative direct-to-consumer e-commerce platform to help grow and expand the business.
Read more about David Ross