The Vufold difference is in the detail, with our Ready‑to‑Assemble External Bifold Door Sets.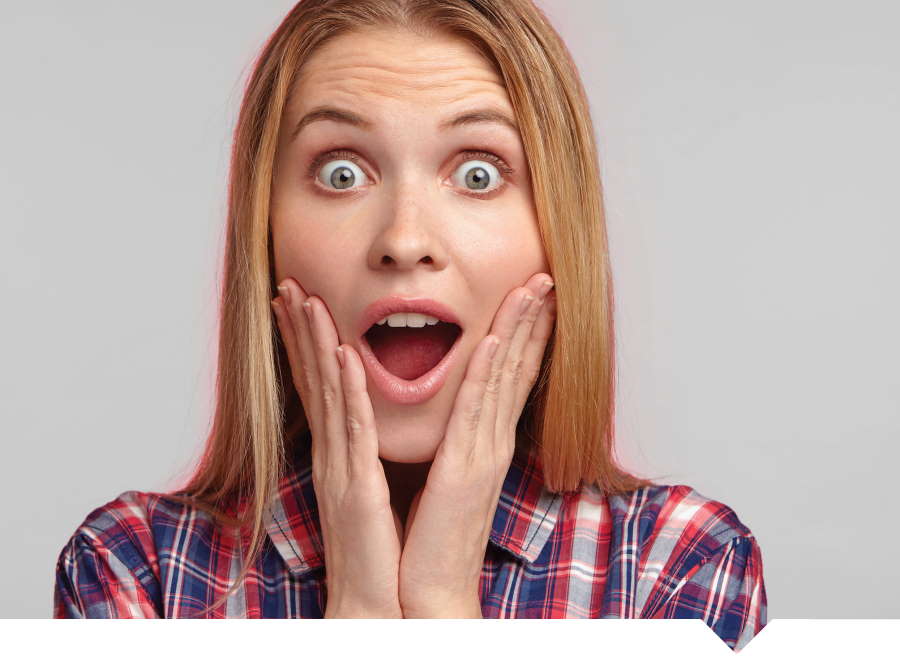 What is it that makes
a External Wooden
Door Set so amazing?
Our doors are manufactured with the ultimate care and craftsmanship, yet at first glance it can be tricky to see the Vufold difference. Compare a Vufold Ready‑to‑Assemble External Wooden Door Set with the usual door kits though, and that difference becomes obvious.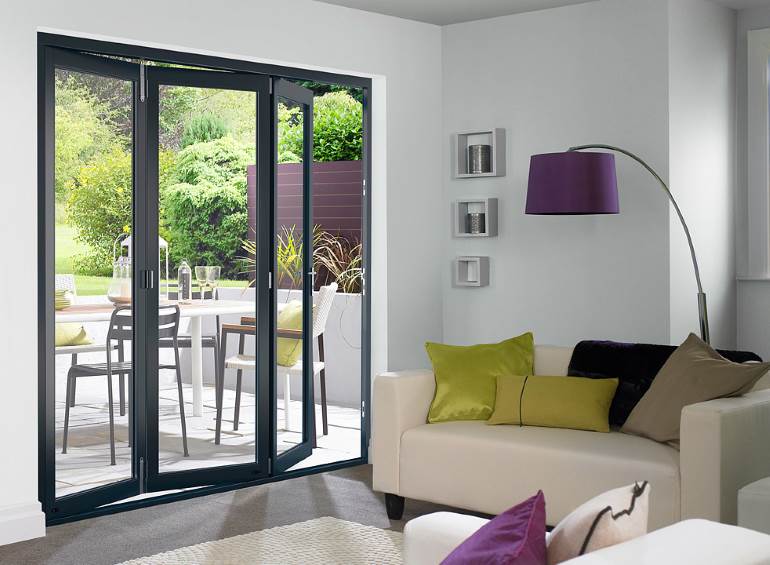 Master External Wooden Bifold Door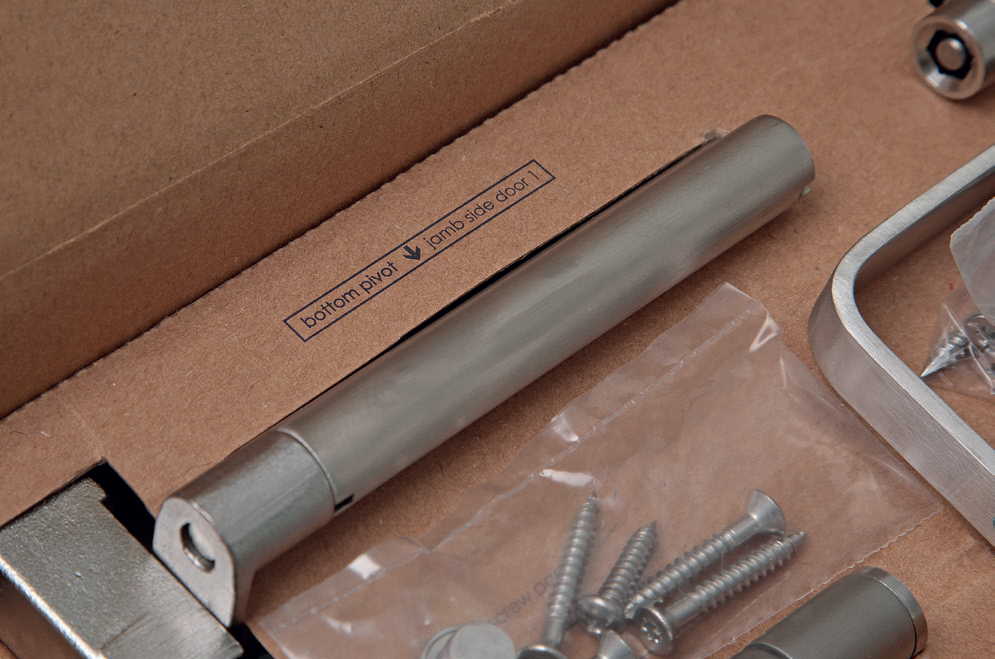 Labelled Bifold Parts
What's a Ready‑to‑Assemble Door Set?
Our external wooden bifolds are supplied as a complete package. In other words they come with everything, all the essential items needed such as hinges, tracks, hardware, ironmongery, fixings and seals are included as standard. Virtually everything is pre-machined and ready-to-assemble. That means once your external wooden bifold doors are installed, you can be sure of having a fully engineered unit with all aspects of the design and components extensively tested by us for flawless operation.
For true peace of mind you need a Vufold Door Set - every supplied component has been thoroughly tested and approved. That's why we guarantee all our
external wooden bifold sets for 10 years.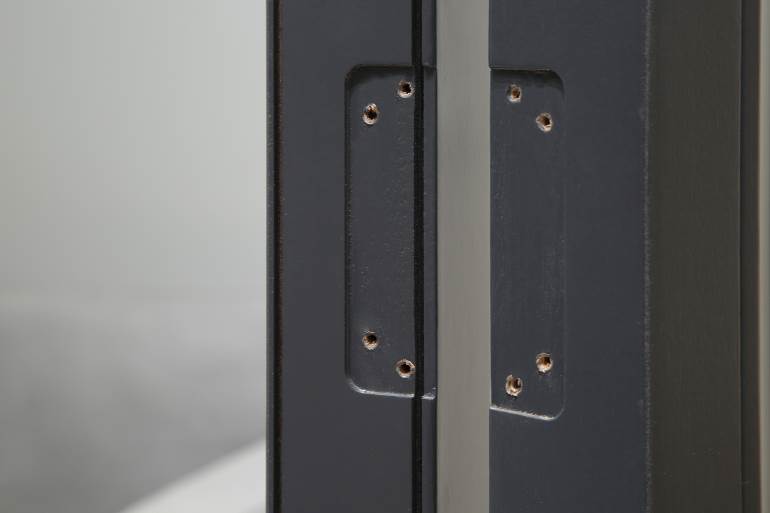 Hinge Pre machining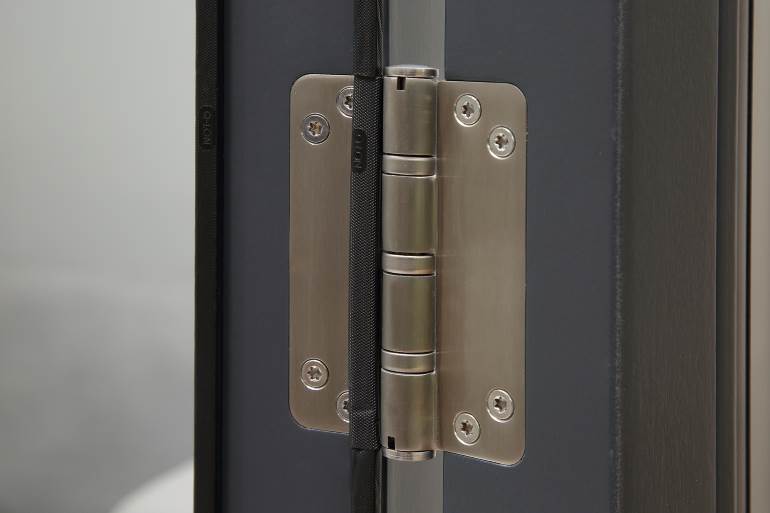 Hinge Fitted
Why should I choose a
Ready‑to‑Assemble Door Set?
You might find similar looking, cheaper door sets but they don't include all the items you need - whereas our Ready‑to‑Assemble Sets offer you many advantages:
Comprehensive easy to follow fitting instructions included.
No complicated 'toe and heeling' of the glass required.
Consistent high quality, so every part fits as it should.
Competent DIYer's may not need a specialist fitter.
Reduced time and cost through quicker installation on-site.
No specialist equipment needed as virtually everything's fully machined.
No need to waste time and money sourcing fixing's.
No delays and frustration while you source essential components from different suppliers.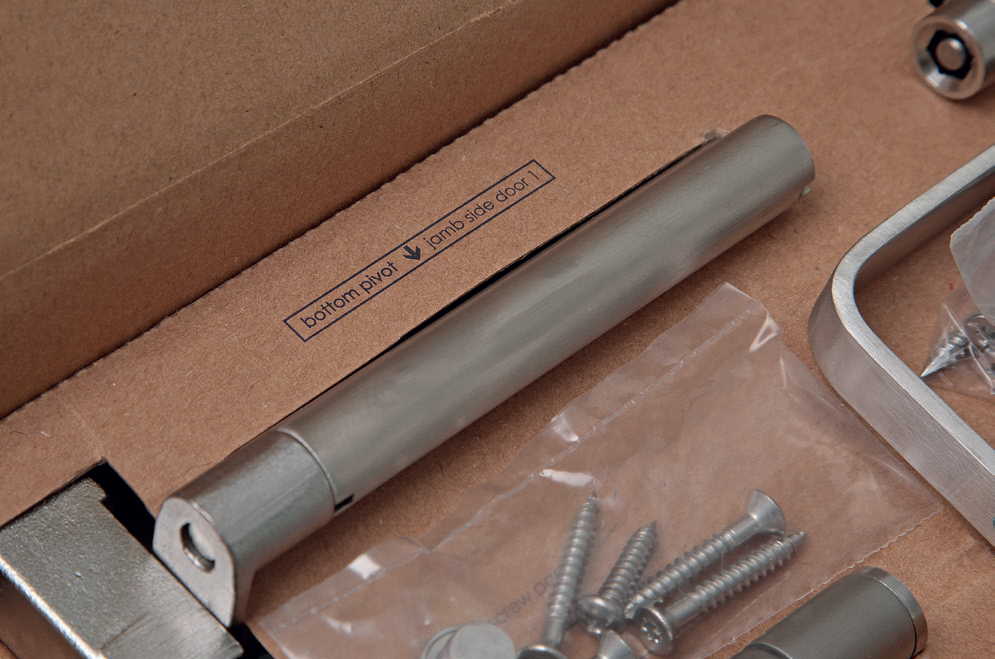 Labelled Bifold Parts
"I have just installed these Oak Bi Fold doors. I felt i just had to write a review regarding the supply of these doors. including the customer support provided prior to purchase also prompt deliver service. The doors are of superb quality, also the door fitting kit down to the last screw was of top quality. Installation instructions were comprehensive and easy to follow. I thourghly recommend this product and company.
A very satisfied customer."
Mike Oloughlin ★★★★★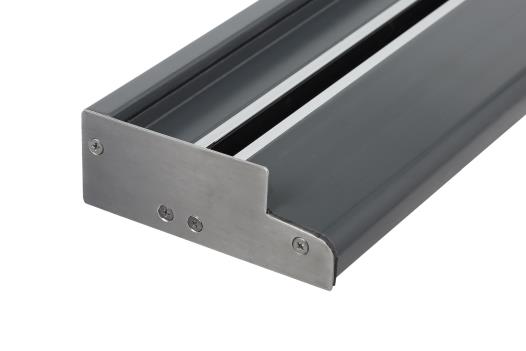 Ready Assembled Threshold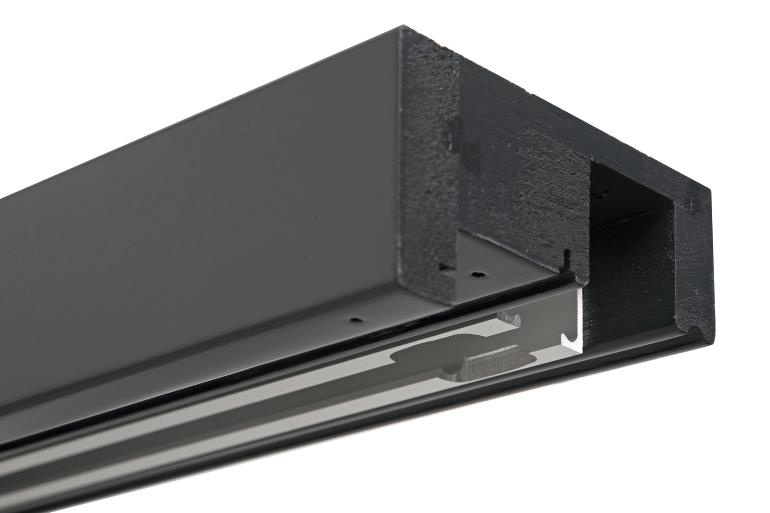 Ready Assembled Frame Head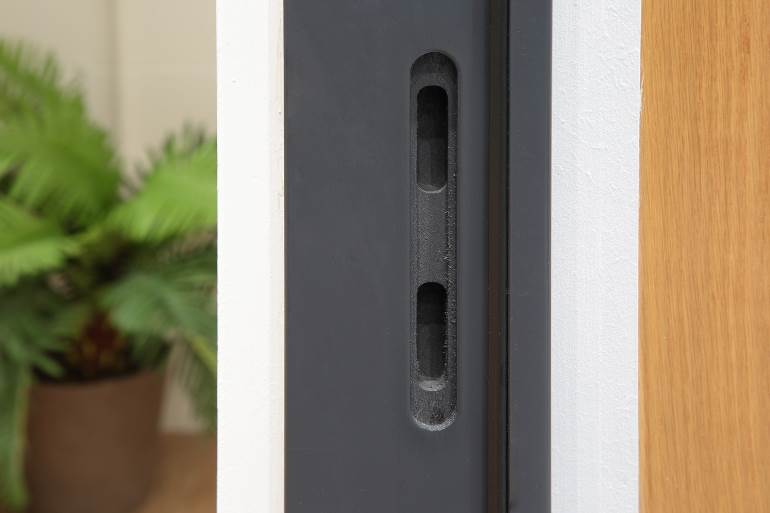 Centre Base Keep Machining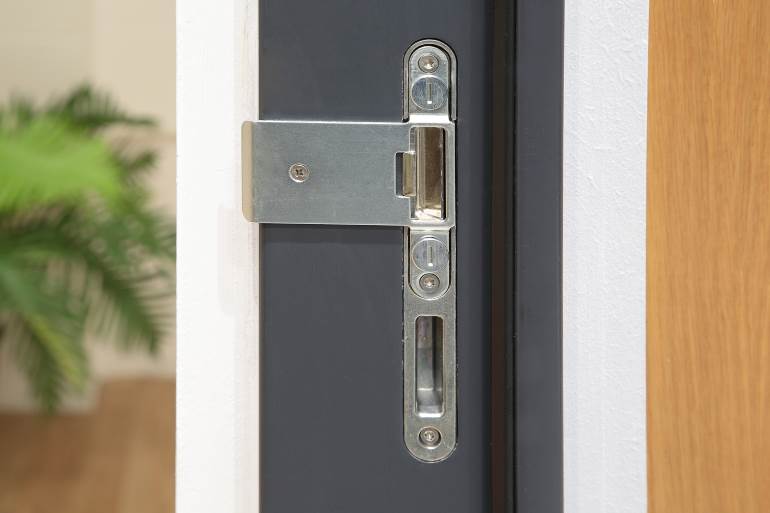 Centre Base Keep Fitted
How do standard External Wooden bifold doors compare?
Not very well! Take a look at the components or
instructions for other bi-folding door sets, and you'll
soon see what we mean. Here are a few
of the differences you'll notice:
Poor hard to follow instructions that sometimes include installation of numerous door sets.
Thresholds often need measuring, cutting to size and assembling before installation. Some require you to silicone seal the bottom track at either end to prevent water running into the cavity wall, in the absence of a proper end cap.
Frame head tracks sometimes need to be cut to size and access slots made for insertion of the running gear.
Hinge positions may need measuring and marking on the doors, relying on the installer identifying the correct door, top/bottom edge & face, hinge and positioning. Done incorrectly, this can result in poor operation of the door set, increased mechanical stress on the hinges, or incorrect door machining possibly leading to chargeable replacement parts.
Latch striker plates can need letting into the doors or frames which will require marking and cutting out with a chisel.
You will need to source all the required drills and drill bits to install, and in some cases the fixings themselves as well.

The difference really is in the detail - Vufold even supply silicone with every External Wooden Bifold door as standard.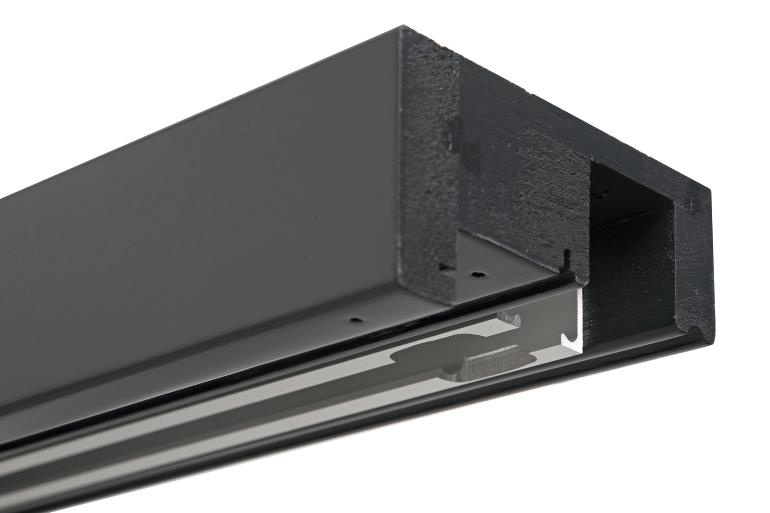 Ready-assembled Frame Head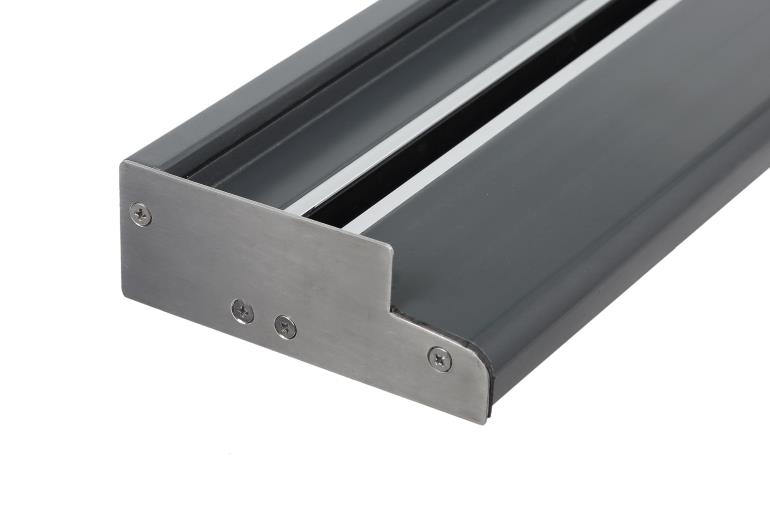 Ready-assembled Threshold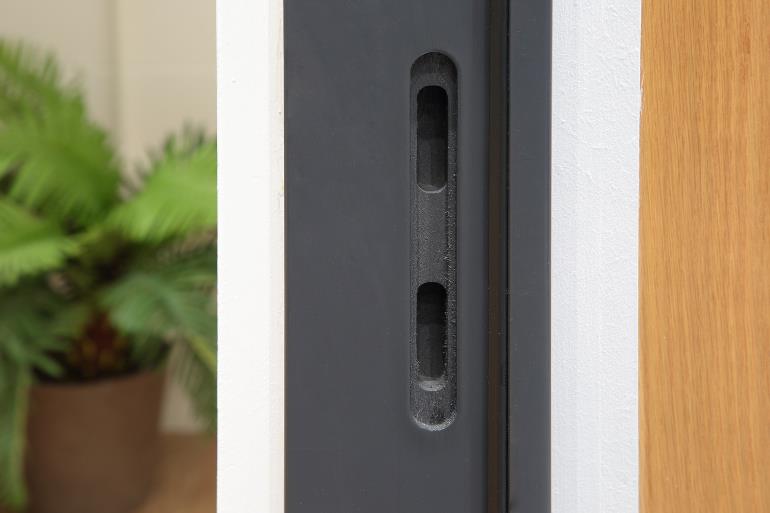 Centre Base Keep Machining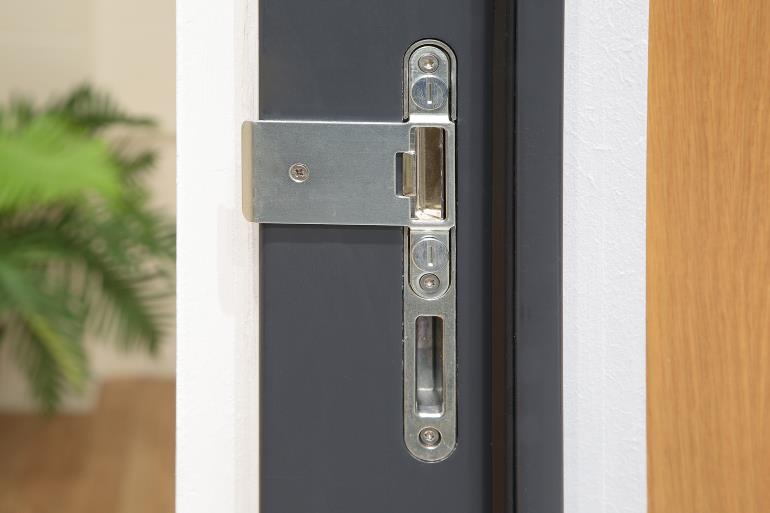 Centre Base Keep Installed
Adjustable External Bifold Hardware
When fitted correctly, all of Vufold's external doors open and close perfectly. Over time certain things may affect how well the doors operate. Settlement or movement within a building and frequent use over a long period of time can result in less than perfect operation.

All external bifold doors will need fine-tuning at some point in their life. Many standard bifold doors are difficult to adjust and may require a specialist. Vufold uses cutting edge hardware that makes adjusting your External Wooden Bifold door incredibly simple. This hardware is included as standard.

Our Ready‑to‑Assemble Door Sets can be easily adjusted for:
Height
Can be adjusted with and 8mm allen key - supplied with the door sets.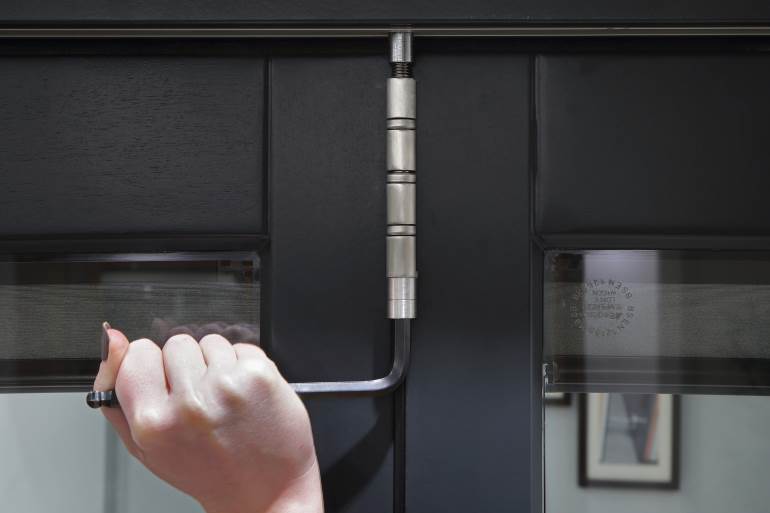 External Wooden Height Adjustment
Width
Can be adjusted with a Phillips screwdriver.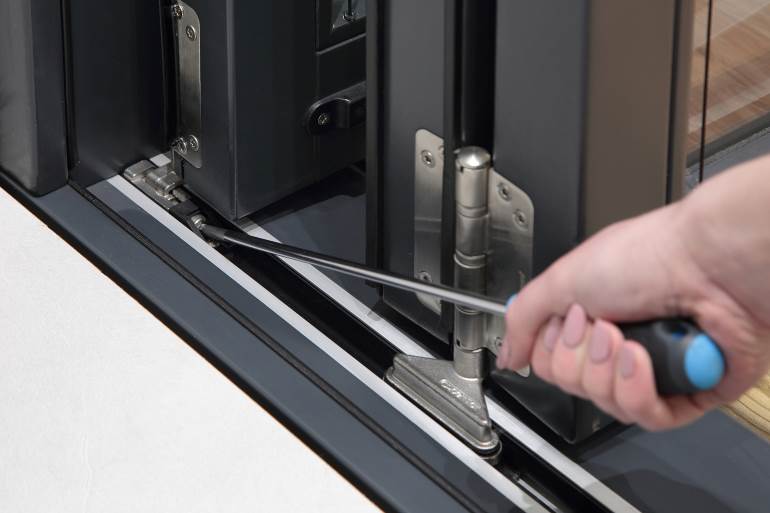 External Width Width Adjustment
Door Seals
Vufold are unique in supplying various different brush and polyurethane/foam seals with our External Wooden doors, these reduce draughts as well as noise transfer and also prevent annoying light gaps between the doors when closed. All the seals are easily push-fitted into pre-machined grooves in the doors and frames.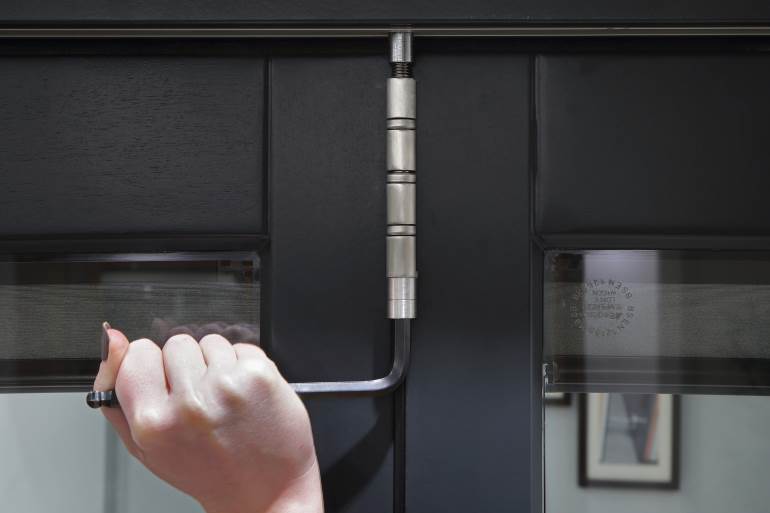 External Wooden Height Adjustment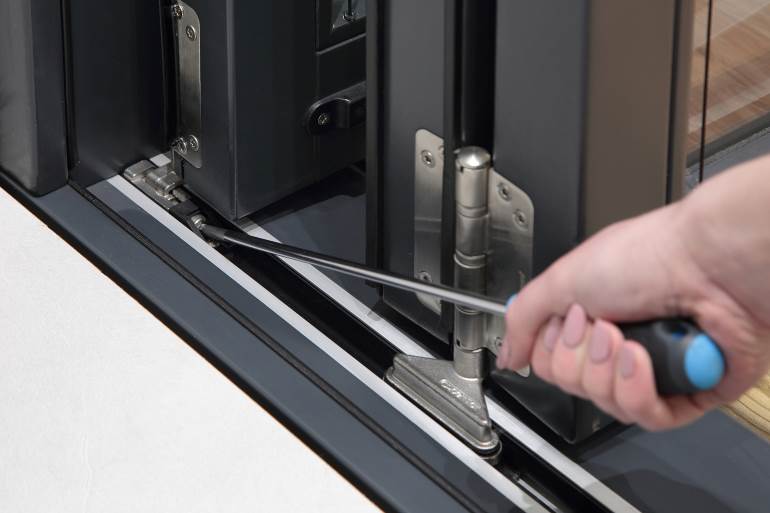 External Width Width Adjustment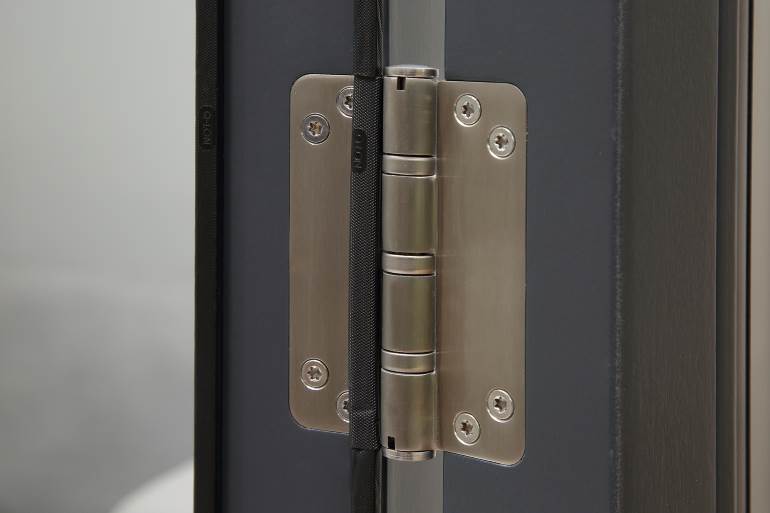 Door Seals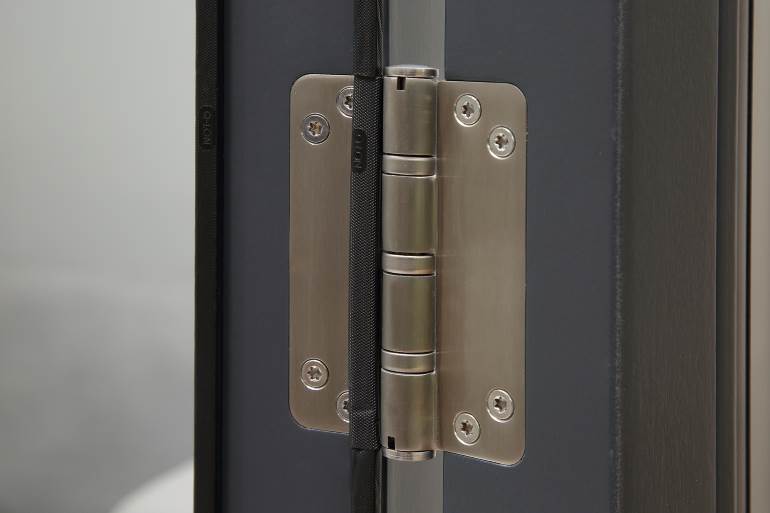 Door Seals
"Fast delivery, well packed, clear easy to follow instructions and just about everything you need to fit the doors supplied in the kit."
Tracy Smith ★★★★★
The Vufold difference?
As a Ready‑to‑Assemble set, all the components, fixings and instructions you need are included with Vufold doors - even the right size drill bits!
The Ready‑to‑Assemble installation bag:
This is where you really see the attention to detail Vufold puts into every product. The installation kit that comes with your Ready‑to‑Assemble Door Set contains all the fixings and even the drill bits you'll need to fit your bifold doors, including: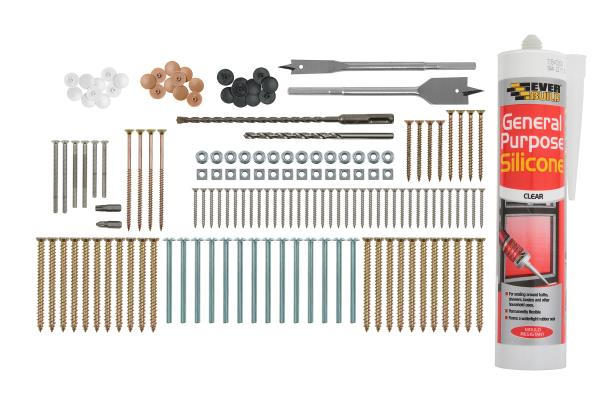 *External Wooden Installation Bag
M5 x 60mm Screws Qty 4
M5 x 70mm Screws Qty 4
M5 x 100mm Screws Qty 4
1/4 Hex pozi No.2 insert bit Qty 1
Hardened steel direct frame fixings Qty 22
HSS long drill bit 6.5mm x 148mm Qty 1
SDS drill bit 6.5mm x 160mm Qty 1
1/4 Hex T30 insert bit Qty 1)
Steel mushroom head bolts M6 x 80mm Qty 14
Steel M6 nuts Qty 14
Hardened steel wood screws M4 x 40mm Qty 37
Cover caps (10 brown, 10 white, 10 grey)
A2 machine screws M5 x 65mm Qty 2
12mm Flat wood bit Qty 1
22mm Flat wood bit Qty 1
8mm Allen key Qty 1
Silicone
*External Wooden installation bag
Having a Ready‑to‑Assemble Door Set makes installation so much easier!
Just look at how many tools (not to mention skills!) you'll need with standard doors, compared with Vufold:
Vufold Doors
Phillips Screwdriver
Tape Measure
Spirit Level
Drill
Standard Doors
Allen keys
Screwdrivers
Drill
Tape Measure
Spirit Level
Saw
Hacksaw
Pencil
Rubber Mallet
Chisel
Router
Joinery skills above DIYer
"The complete kit of parts included all screws and bolts required even the drill bits and screwdriver bits were in the pack.
Installed it all myself and took around 6 hours."
David Bassom ★★★★★
---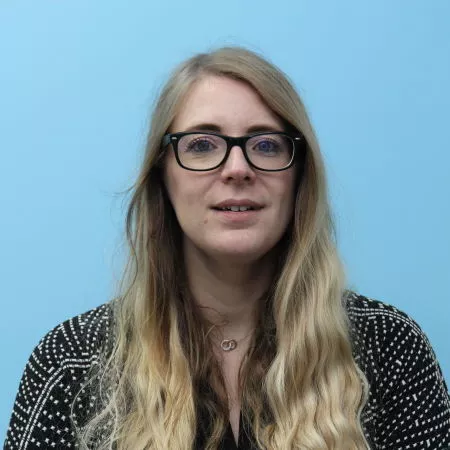 About Amanda Hewer
Having been at Vufold for around 12 years now, Amanda became operations manager after spending time in Customer Service, Sales, Order Processing and our Warehouse. Amanda likes that no two days are ever the same and believes her successful career stems from her keen interest in people, helping them achieve their goals and striving for constant improvement across all departments.
Read more about Amanda Hewer