Common problems with composite front doors and how to fix them
As a popular, durable and reliable choice for front doors, composite doors have become more and more popular with homeowners. They are known for their combined benefits of aluminium and timber, in addition to their excellent thermal efficiency. However, just like any other kind of wooden door or uPVC door, extra care and attention is a must to keep your composite door in excellent condition. Knowing the problems that can occur with composite doors - whether it's the door frame, lock or glass, is the best way to avoid common issues.
In this guide, we look at some of the most common problems with composite front doors to help you identify and resolve issues swiftly and effectively, as well as prevent these problems from occurring or understand the maintenance that may be required when choosing a new door for your home.
---
In this guide:
Find out why composite front doors are such a popular option, and how they may benefit your home.
Learn more about the six common problems that are often associated with composite front doors and how to solve them.
Find the answers to frequently asked questions on composite front doors.
---
What are the benefits of composite front doors?
Composite front doors can be designed to provide the traditional feel of timber, while also providing the key benefits of aluminium. As a result, they are highly durable, strong and weather-resistant. This makes them a very low-maintenance option, allowing you peace of mind that you won't need to perform constant maintenance and checks.
When offered by suppliers such as Vufold, composite front doors are also available in a large range of colours, designs and glazing options – allowing you to find the perfect fit to match your home's aesthetic and provide the security you require. Excellent thermal and sound insulation is also provided when you choose a composite front door.
However, it is important to bear in mind that they are often the most expensive front door option, so may not be ideal if you have a very low budget. They do, however, provide a long-lasting investment, and should be considered if you are looking for the strongest and most reliable option available. If you enjoy the appearance of a traditional timber door, however want the additional benefits of aluminium – traditional composite front doors may be the ideal choice for you.
Shop Vufold's complete range of traditional composite front doors here.
Read our guide for more information on composite vs aluminium front doors: Aluminium vs composite doors: How do they compare?
COMMON PROBLEMS AND HOW TO SOLVE THEM
Composite doors are a much longer lasting solution than other types of front door and experience far fewer problems than other materials, such as uPVC. However, it's important to be aware of the problems you may encounter with a composite front door and how you can solve them or prevent them from happening.
---
PROBLEM 1: DOOR WON'T SHUT PROPERLY
If you find that your composite door won't shut properly or is difficult to open and close, it may be a result of an ill-fitting frame or door. It may also happen over time as a result of the door not being closed properly throughout its lifetime.
Not only will an ill-fitting door affect the functioning of your front door, it will also let in draughts and outside weather, as well as making your property less secure. When looking for a new front door, it's important to get the correct measurements and choose a high-quality supplier such as Vufold, to prevent problems in the future.
In addition, making sure you shut the door correctly when you enter or leave your home will help to prevent any further problems. Making sure you 'throw' the handle to ensure both the top and bottom of the door is hooked in properly can help to prevent problems occurring over the long-term.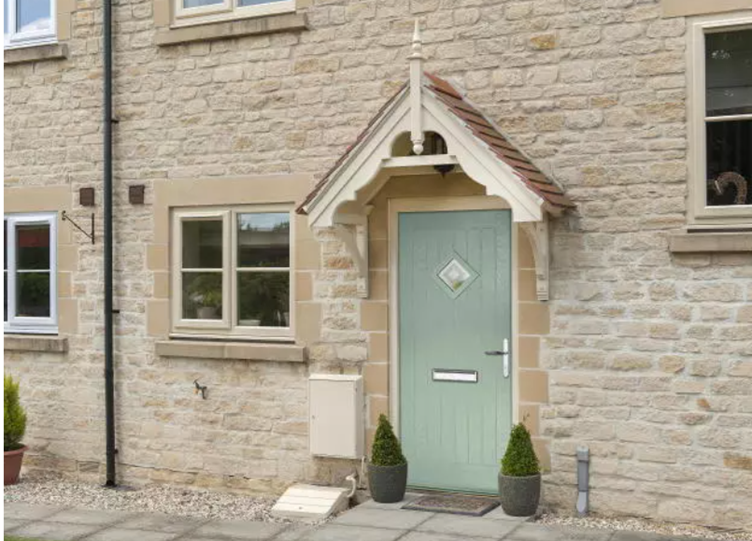 Read our full guide to choosing a front door here.
Combine traditional beauty with modern engineering and you have our Evolution composite doors. Our composite doors feature 3-star cylinder for security, LVL subframe for rigidity, and PU Foam core for the best levels of thermal efficiency. Available in four designs and several colour options all backed by our 10-year guarantee.
---
PROBLEM 2: STICKY LOCK
Sticky locks or any other door lock problem, can happen on just about any door if they are not properly maintained or cared for. Composite doors are known for being low maintenance and extremely durable, however, keeping your lock clean and functioning properly is still important.
A sticky lock is easy to identify once you experience it for the first time. Poor functionality, difficulty removing your key or extra force to turn the key can all indicate an underlying problem with the locking mechanism. If you want to keep the door lock in top shape and keep stickiness at bay, the best thing to do is to use lubricant in the lock regularly. Maintenance every six months can have long-lasting, positive results for smooth and easy access. Visit our maintenance and installation guides for more guidance on maintaining your front door.
---
PROBLEM 3: DROPPED HINGES
Whether you're living alone, or you've got your whole family at home - your front door will be used multiple times every day. Self-lubricating bearings will keep your composite front door in excellent condition for a long period of time. However, maintenance can help to prevent hinges from dropping which, in turn, makes your door easier to open without additional repairs or management required for plenty of daily use.
---
PROBLEM 4: DRAINAGE ISSUES
By their nature, exterior doors are designed to weather the elements. For composite doors, timber doors and uPVC doors, that means an inbuilt drainage system. You can usually spot the drainage though a series of small slots and holes that allow rainwater to drain away, leaving your door in excellent condition and protecting your home.
However, over time, these holes can become blocked or dirty. Taking the time every six months or, when you spot a problem, can prevent drainage problems, and ensure no floods occur in your entrance hall due to blockage issues.
Are you looking for a durable, strong front door that will protect your home against extreme weather? Shop our traditional composite front door range here.
---
PROBLEM 5: FADING
As with any of the outdoor parts of your home, your doors are likely to fade and weather over time due to their exposure to the sun and other harsh weather condition. Over time, the effects of these corrosive elements can lead to a door that looks on the tired side. While you can't just polish up or paint a composite door in the same way you might a timber door, there are options available to help you restore the door to pristine condition.
Whilst traditional composite doors are less susceptible to wear and tear than other types of door, eventually they can begin to suffer. Multi-surface plastic restorers can help to revive your door's look and feel while also protecting against future damage. In addition, scheduled re-application can ensure your door looks it's best for as long as possible.
One of the biggest benefits of composite front doors is they do not require as much maintenance or care as a uPVC front door or wooden front door, and they are much longer lasting in comparison.
---
PROBLEM 6: DRAUGHTS
While a solid front door is vital for the security of your home, it's also crucial for keeping the warmth in and the cold out, or vice versa. Draughty doors can be a common problem, whether it's due to a poor seal on the door itself or an obstruction causing a problem. Looking at your door in closer detail is the best way to find and diagnose draught issues. In many cases, you may be able to fix the draughts yourself with care and attention. In other cases, a professional may be able to help.
Do you need advice on looking after your new front door? Visit our advice centre here.
Finding a good composite front door supplier
To minimise potential future issues, it is important to find a reputable supplier. Be sure that the supplier of your composite door is trusted and will offer high quality composite doors. Different suppliers produce composite doors of varying quality. Therefore, doing some research into your supplier, their range of doors and how they are made can help you to make this decision.
Vufold's range of traditional, composite front doors offer unrivalled security, strength, and efficiency. You have many different designs and colour options to choose from, and our composite front doors are available in many different standard sizes, with our without sidelights. Using a high performance LVLF core and laminated security glass – you can rest assured that our composite front doors will provide optimum security for your home.
Shop our wide range of traditional composite front doors today.
---
YOUR FREQUENTLY ASKED QUESTIONS ANSWERED
DO COMPOSITE FRONT DOORS EXPAND IN THE HEAT?
Unlike wooden front doors or uPVC doors, composite front doors are not affected by prolonged exposure to heat or water or problems such as warping. These conditions can make some types of front door expand and contract and, eventually, the door will become warped making it difficult to open and close.
With a reinforced skin and strong core, composite doors are not subject to the same problems and will stay watertight and functioning well despite the varying weather conditions in the UK.
---
CAN YOU REPAINT A COMPOSITE FRONT DOOR?
If you've got the right materials and paint, it is possible to change the colour of your composite front door. It's possible to paint your composite front door but you will need to prepare the surface properly to get a good finish. Due to the plastic outer layer of the door being glass reinforced plastic, it can be prone to chipping or flaking if it's not done properly.
It can be very difficult to paint over a composite front door so it is not usually recommended. A professional service can help to make sure it's done properly and that the finish looks good.
If you notice scratches on the surface of the door, you can touch the door up to keep it looking pristine or, for a door that has faded, there are various products available to help restore the colour of the door. However, if you've decided you want to change the colour of the door completely, a new composite door may be the only option.
---
HOW LONG DO COMPOSITE FRONT DOORS LAST?
A typical composite front door is built to last for around 30 years with the proper maintenance and good care. By knowing more about the problems we've listed above and preventing them from happening, your composite door can remain in perfect condition for its entire lifespan.
CAN COMPOSTIE DOORS VARY IN QUALITY?
Yes, composite doors can vary in quality depending on your supplier or design choices. For example, some doors can have aluminium inserts for added stability and security.
ARE COMPOSITE DOORS LIKELY TO BE BROKEN INTO?
Composite doors offer extreme security in both their design and locking system. If you choose a high quality supplier, composite doors will be extremely sturdy and secure.
HOW DO COMPOSITE DOORS DIFFER FROM uPVC DOORS?
uPVC doors are made from melted and cooled Unplasticised Polyvinyl Chloride (uPVC), whereas composite doors are made up of a number of materials bonded together, making them a more secure, thermally efficient and durable option.
Please contact our team today to find out more about composite front doors or for further advice on the right type of front door for your home.
---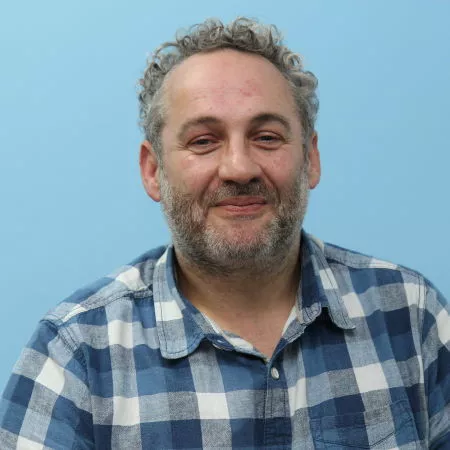 Author:
Richard Collins - Operations Director
About Richard Collins
Rick is an expert in lean practices and principles, and how they're applied to manufacturing, warehouse, administration and management of the business. As an operations director he oversees all areas of the business ensuring they run as efficiently as possible and has worked his way up through virtually every department since he joined us 13 years ago.
Read more about Richard Collins