A guide to front door sizes and options for your home
Your front door is one of the most important features for both the inside and outside of your home. Not only does it help to improve the kerb appeal of your home, when you choose the right material and size, it can also contribute to the thermal efficiency and security of your home.
When you're choosing a new front door, it's important to not only consider the material you'd like but also to understand the options and sizes available to you. This guide will provide everything you need to know about front door sizes.
---
In this guide:
Find out more about standard door sizes and how to know which size you require for your home.
Learn more about the different types of front door available and when you should choose to install glass side panels.
Read this section for information on how to measure up your space for a new front door.
---
Understanding standard front door sizes
Whilst there may be a huge range of different property types and styles in the UK, most properties correspond with a standard door size so you shouldn't have too much difficulty in finding the right fit for your home. Most suppliers hold standard sized front door in stock with a quick lead time.
---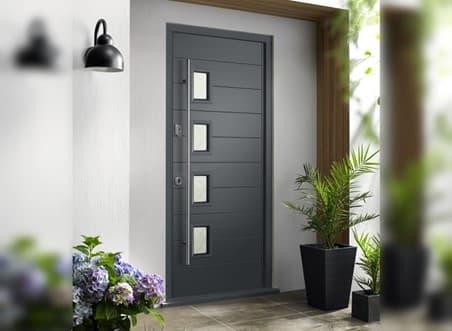 ---
The following door frame widths are considered as standard in the UK:
711mm or 28"
762mm or 30"
813mm or 32"
914mm or 36"
The most popular size for most homes is 30" or 33".
The standard height for front doors is 1981mm or 78" and it's rare to find any front doors which deviate from this.
Vufold's range of front doors is available in a range of standard sizes to choose from.
---
Are there any non-standard front door sizes?
It is very rare for a front door to not adhere to standard door sizes but could be an issue for older, period properties. Many suppliers offer a bespoke service so it's possible to have a door made specifically to fit your home.
If you want to learn more about choosing the right size front door for your home, take a look at our guide: Understanding front door sizes.
---
Types of front door and options available
If you've been looking in to buying a new front door, you will already be aware that there are a wide range of materials and options to choose from. Alongside the standard sized front doors, there is also the option of side panels or glazing to accompany your new door. The option you choose will depend on the size of your current front door or the size of the opening in your home, let's have a look at some of the options:
---
Choosing wooden front doors with side panels
---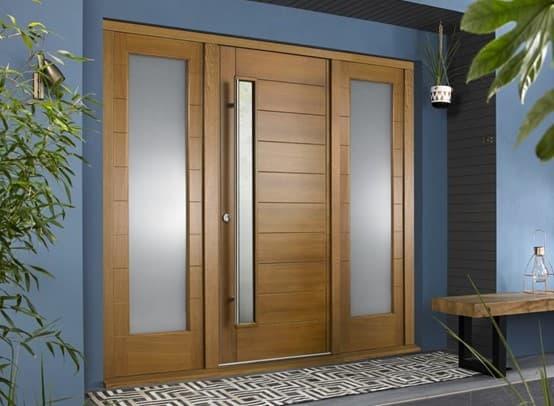 ---
Side panels are a great option if you're replacing an existing larger door, a double door or your opening is slightly larger than a standard front door. Glazed side panels can offer additional light for the entranceway of your home, as well as improve the look of your home from the outside. Extra wide front doors are one of the top trends for 2021 home improvements and side panels offer the perfect way to create the illusion of more space both inside and outside your home.
Choosing a wooden front door with side panels offers the following benefits:
Makes the space in your home feel bigger
Offers great thermal efficiency with the right glazing
Provides a safe and secure option for updating your front door
However, you should consider the following factors before deciding to install this option:
The style of your home
The glazing you choose
The size and design of your new front door
All of these factors will have an impact on the overall look of your front door as well as the security and energy efficiency of the door.
At Vufold, we stock a range of wooden front doors with either one side panel that can be placed to the left or right of the door or two side panels. The following ranges of our front doors are available with side panel options: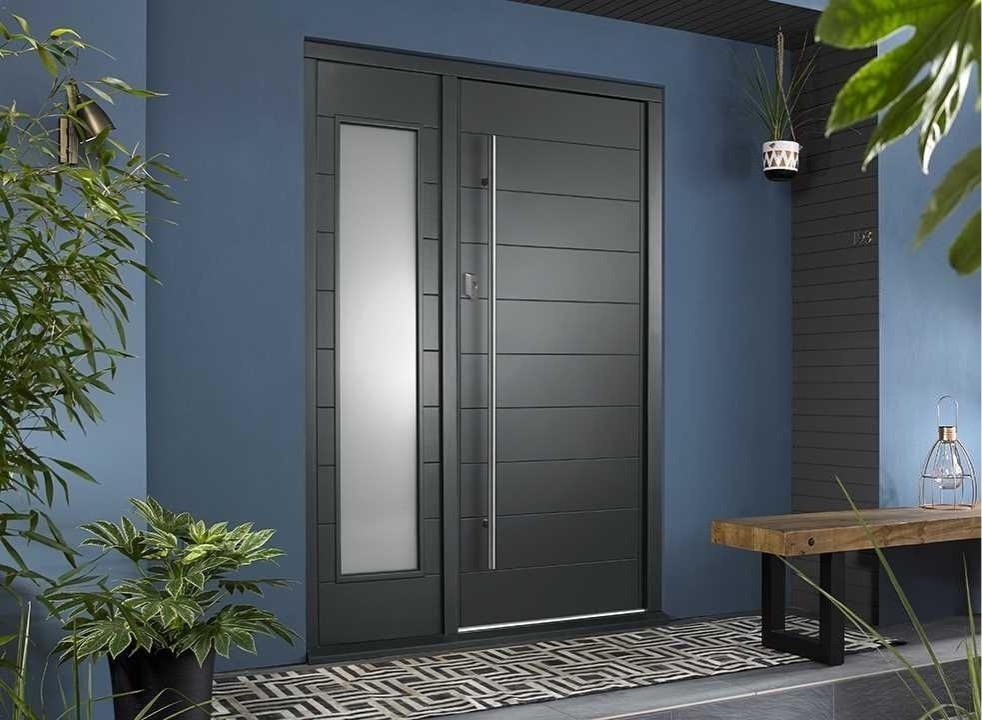 ---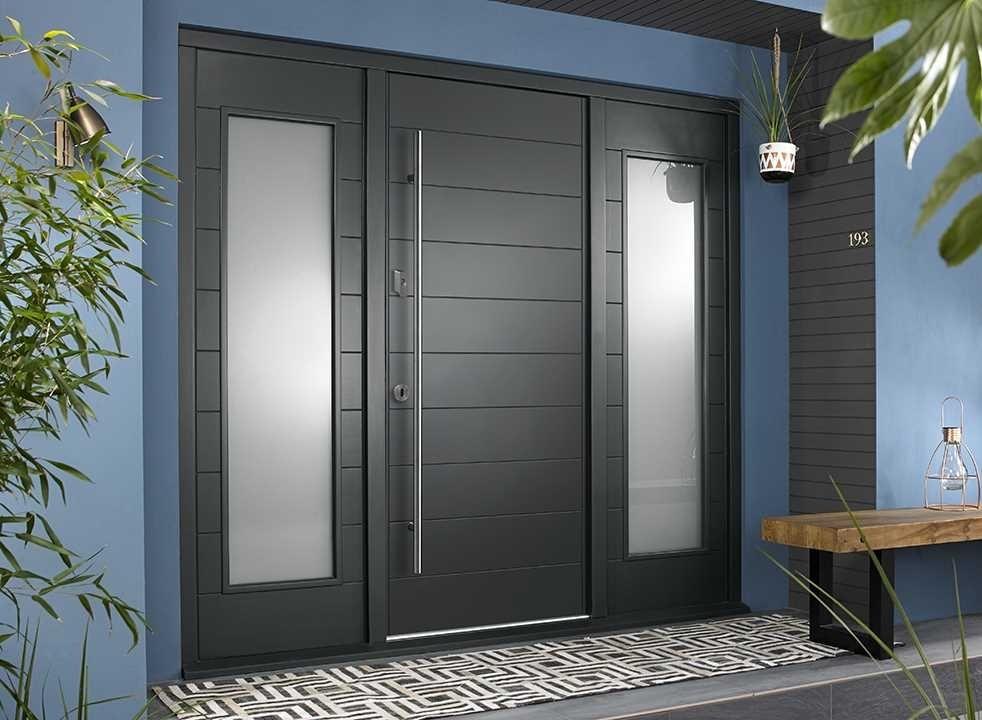 ---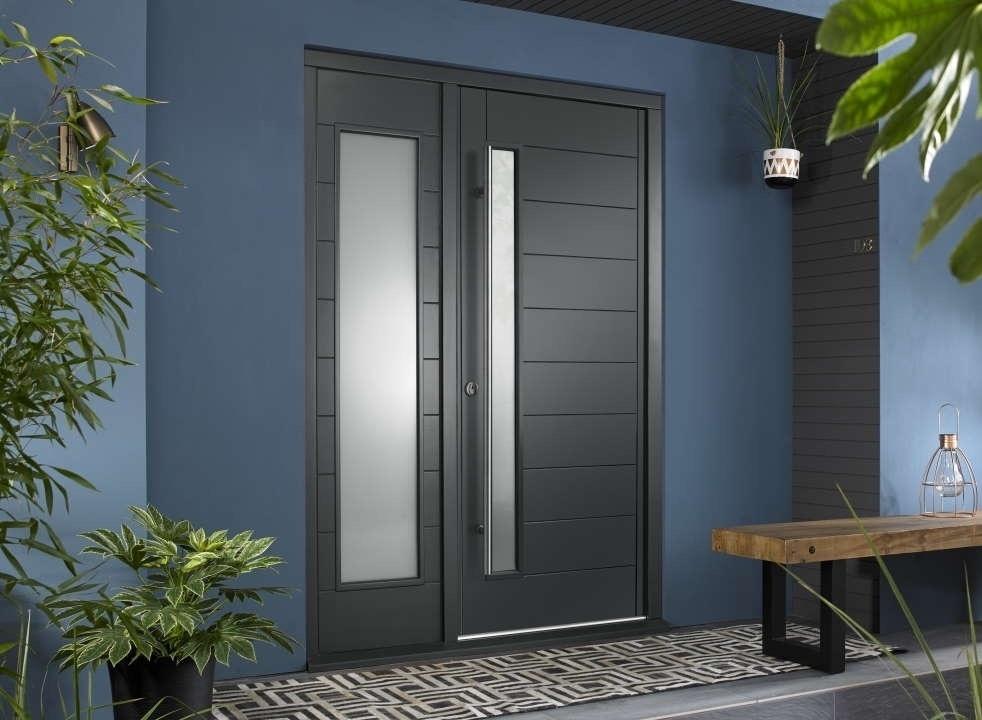 ---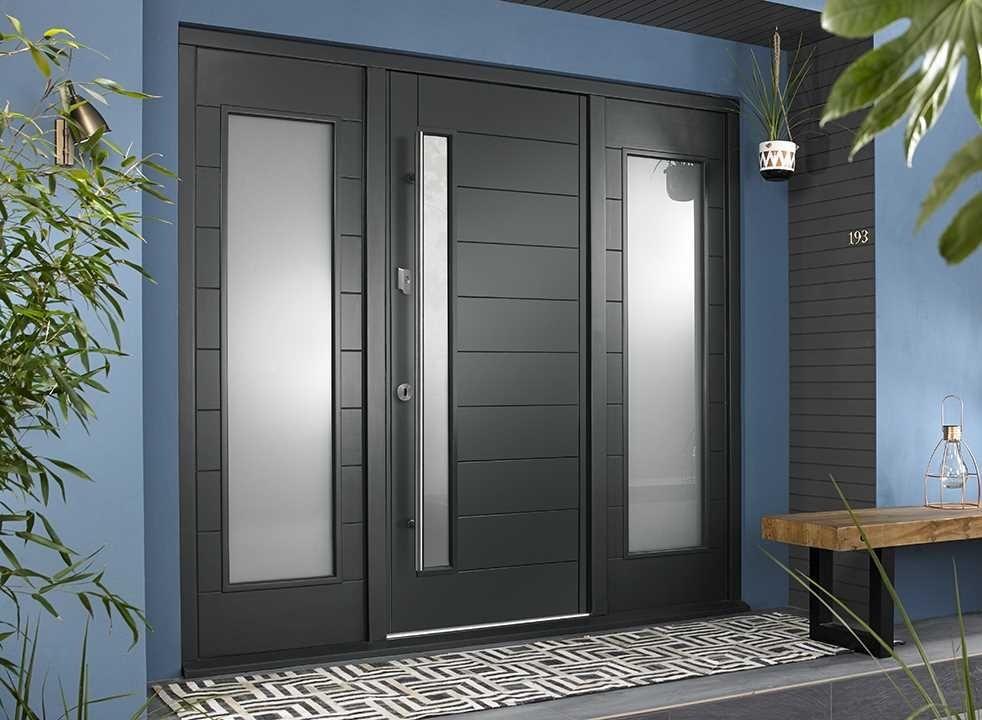 ---
---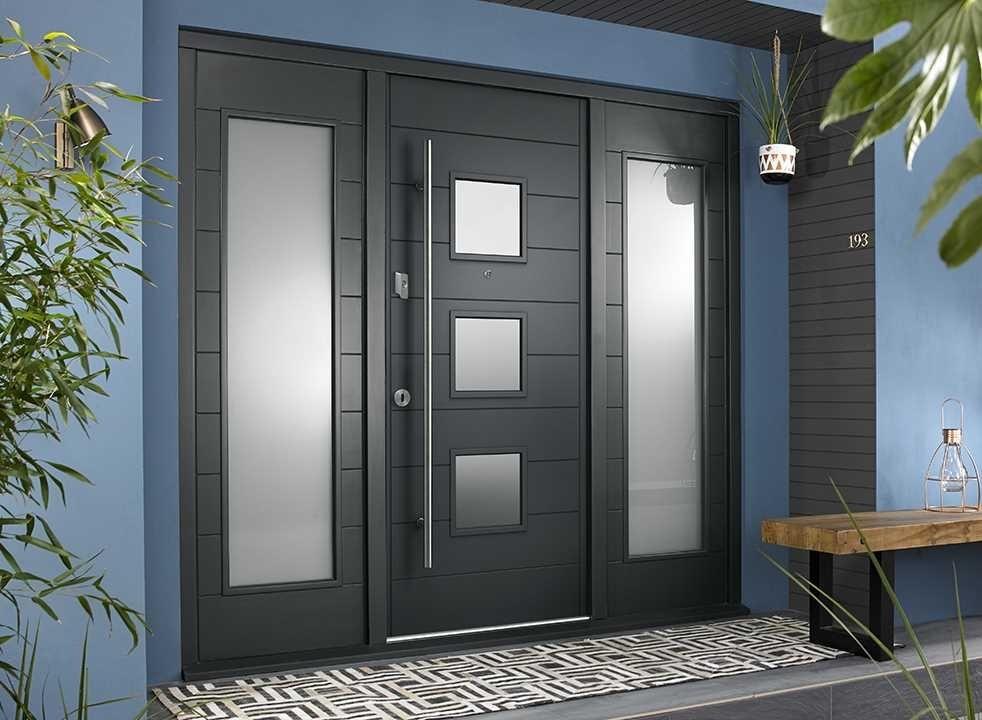 ---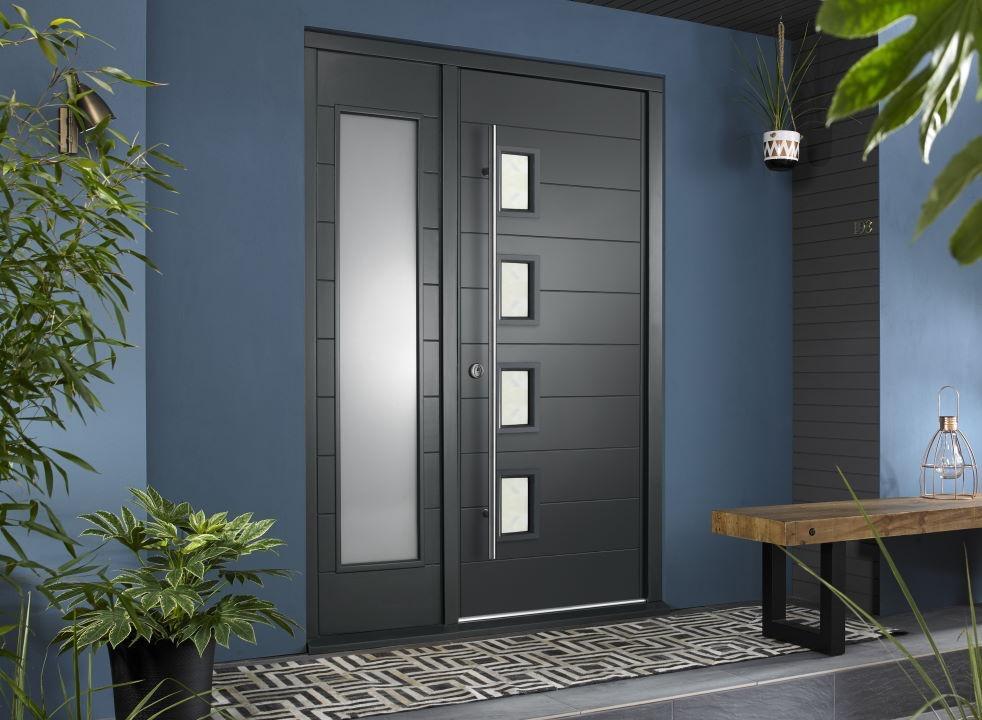 ---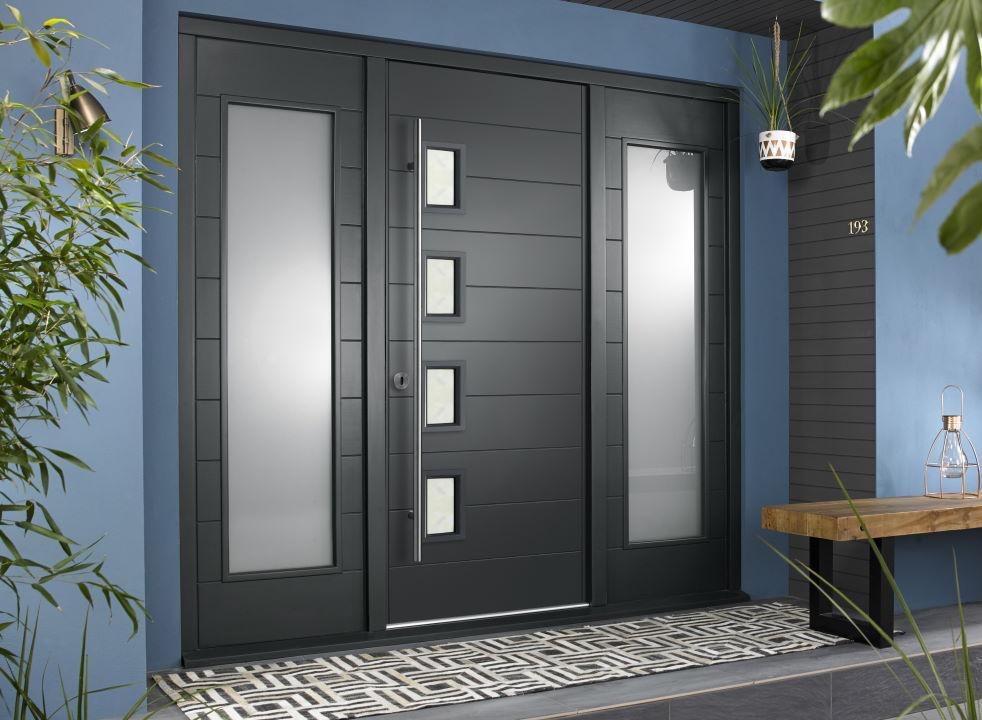 ---
---
Composite front door side panels and configurations
Composite front doors are another great option to consider when choosing a new front door and, like wooden front doors, are also available with the option of glazed side panels.
As we have already mentioned, when choosing side panels for a composite front door, you should also consider how they will match the design and colour of your door, the glazing you will choose, the size of the opening you have available and the thermal efficiency of both the door and the side panels.
Configure your own composite front door and take a look at the side panel and colour options we have available.
The cost of the door and side panels you choose will all depend on the size you choose and the number of side panels you wish to install. Don't forget the cost of installation by a professional too!
A composite front door with side panels provides the perfect way to update the look of your home as well as improve the security, amount of natural light in your home and thermal efficiency.
For more information on composite front doors and side panels, read our guide: Composite front door side panel options and configurations.
---
How to measure up for a new front door
Once you know which material you'd like for your new front door and whether you'd like to include side panels, measuring up properly will ensure that the door fits perfectly into the space. An ill-fitting door can affect the security and the thermal efficiency of your home so it's important to get these measurements right.
When measuring up for your new front door, make sure you:
Use a tape measure
Note each measurement down
Check and double check the measurements before ordering your door
---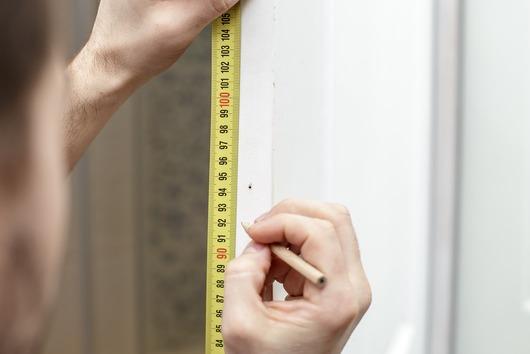 ---
If you order a door in the wrong size, it may be difficult to swap or change the door once it's been delivered to ensuring the measurements are right before you order is crucial.
To measure up for a door replacement, follow the steps below:
Measure the door width
Measure the door height
Measure the door thickness
Remember to measure only the brick opening and not the door or frame that is already in place. Measuring the existing door or frame won't give you an accurate measurement and will mean that your new door is too small.
If you're measuring for a completely new door, you will need a rough opening size which incorporates the door and door frame into the opening and will provide enough space to ensure the perfect fit. Rough opening sizes are usually 2-2 ½ inches larger than the height and width of your door.
Find out more about measuring for your new front door.
If you'd like to find out more about front door sizes or how to measure up properly, please contact our team.
---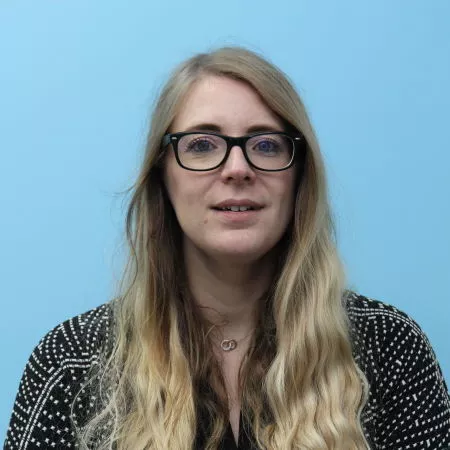 Author:
Amanda Hewer - Operations Manager
About Amanda Hewer
Having been at Vufold for around 12 years now, Amanda became operations manager after spending time in Customer Service, Sales, Order Processing and our Warehouse. Amanda likes that no two days are ever the same and believes her successful career stems from her keen interest in people, helping them achieve their goals and striving for constant improvement across all departments.
Read more about Amanda Hewer