Front door installation and maintenance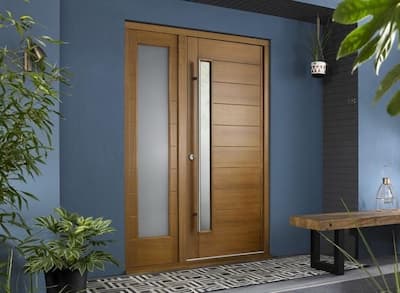 When looking for an external door replacement, one of the factors you might want to consider is whether you can install your new set by yourself. With a Vufold Ultimate front door and frame, we recommend you hire the services of a professional with advanced joinery skills. However, we do provide a touch-up kit, installation manual, hardware, drill bits and fixings with our Ultimate doors so you can conduct your own installation.
Additionally, you should also consider the maintenance your replacement front door will require. Whether you have a timber, steel or uPVC door, you should routinely clean and maintain all elements of your front door to keep it working properly and ensure your home is as secure as possible.
In this guide, we are going to discuss how you can install, maintain and repair your front door, no matter the door style or material. We will also include information about where you can go for more information about these subjects.
How to adjust your front door
Common to front doors of all materials is issues with sticking in the frame, hanging off the hinge or sagging. These can cause problems with using your door, specifically opening and closing as well as locking. Thankfully, these problems can be easily solved by adjusting your door to ensure it sits correctly in its frame.
Identifying what is causing the problem can help you understand what areas of your front door need adjusting. Typical causes include weather-related shrinking or swelling, which is more likely to affect a wooden or uPVC door, and incorrect original fitting.
For more common problems and easy step-by-step instructions to adjusting your front door without the services of a professional, read our expert guide.
How to fit a new front door and frame
When installing a new front door, you need to ensure that it is done correctly in order to avoid issues with security and function in the future.
Before fitting a new front door and frame, it's important to check that your new set matches the measurements of your old door and frame. This will not only mean your new door is easier to install without the need to be trimmed in order to fit, but also that the door is less likely to require adjustment in the future.
Our guide to fitting a new front door and frame offers advice on the tools you should use in the process as well as useful step-by-step instructions.
How to maintain your front door
Routine maintenance ensures your front door's longevity and continued security. Maintaining your front door to keep it in working condition involves more than making the exterior-facing side look neat and tidy.
The cleaning methods for front doors differ across construction materials. Engineered and solid wood doors, for example, should be washed twice a year with a damp cotton cloth using warm water and a mild non-abrasive detergent. By comparison, composite doors require washing every other month with warm soapy water and a microfibre cloth.
Additionally, you can maintain the finish of a wooden door with woodcare milk to protect the original finish on the door and frame. You should also take care of your front door's hardware, including the hinges, locks and handles.
Find out more about cleaning and maintaining your front door, frame and door furniture in our expert guide.
Standards and Regulations for replacing your front door
If you're considering replacing your front door or any of the windows on your property, there are two sets of legislation you need to bear in mind: the Building Regulations 2010 and Planning Permission.
In relation to exterior doors, the Building Regulations concern the size, construction and glazing. These Regulations aim to reduce heat loss from the home through doors and windows by setting a minimum U-value of 1.8w/m2k or less. They also set standards for the type of glass that can be used in doors.
In most cases, you won't need to acquire planning permission to replace your front door. There are, however, some special circumstances when planning permission is required, including moving the door location and replacing doors in listed properties.
Our guide to Standards and Regulations for replacing front doors discusses planning permission and Building Regulations for front doors in more detail.
How to draught-proof your front door
Draughts are a common issue with doors around the home, including the front door. A number of things can cause draughts in front doors, including cracks and gaps as well as letterboxes and keyholes.
Thankfully, draughts in front doors are relatively easy to solve. The best way to prevent draughts from occurring in the first place is to have your front door correctly installed by a professional. If you do find your front door is letting in a draught, there are several solutions available including draught excluders, door sweeps and keyhole covers.
Our guide to draughtproofing your front door discusses why preventing draughts is important and explains how you can achieve this in more detail.
How to childproof your front door
Making your front door childproof is incredibly important if you have a young family. Front doors can be enticing to curious toddlers, so putting appropriate safety measures in place should not only stop them from venturing out by themselves but also prevent them from hurting themselves.
Many of the optional extras we provide with our Vufold Ultimate front doors are ideal childproofing measures. These include our insurance-compliant, five-lever deadlocks and satin nickel night latches. Extras such as these ensure your front door is harder to open by small children, but also provide additional security for your home.
To learn more about how you can childproof your front door to protect your little ones, read our expert guide .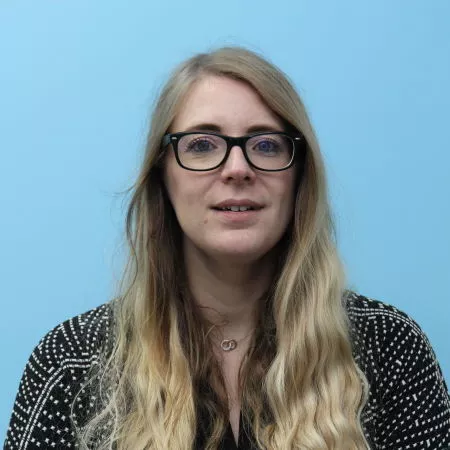 Author:
Amanda Hewer - Operations Manager
About Amanda Hewer
Having been at Vufold for around 12 years now, Amanda became operations manager after spending time in Customer Service, Sales, Order Processing and our Warehouse. Amanda likes that no two days are ever the same and believes her successful career stems from her keen interest in people, helping them achieve their goals and striving for constant improvement across all departments.
Read more about Amanda Hewer