A full guide to bifold door installation | Your questions answered and what to consider before installing a bifold door
---
Before buying a bifold door, you may be considering how to install it, and factors to consider before installing your bifold door. For example, it can be helpful to know how long it make take to install your door, and what tools are needed.
Read on for a complete guide to installing a bifold door, answering common queries a
Click on a link to jump to that section:
Read our guide to how long it can take to install bifold doors.
Find out how to accurately measure a bifold door opening size.
Find out how much it can cost to install bifold doors, and what factors can influence this.
Read whether you should consider seeking expert help when installing your new bifold door.
We answer common queries on installing bifold doors.
How long does it take to install bifold doors?
Many factors can influence how long it takes to install a bifold door. One way to save considerable time in the installation process is to purchase a bifold door that comes with a useful kit to aid with installation. At Vufold, all of our bifold doors are supplied as ready-to-assemble, which means they can be fitted by anyone with competent DIY knowledge. The kits include everything you need for a successful installation, so you'll only need a few tools.
Read our guide "Are your bifold doors easy to install?" for more guidance.
Other factors that can have an impact on installation times include:
The sizes and specifications of bifold doors. Read our guide to the size options and configuration options for bifold doors.
Can you choose a fast delivery option? Fast lead times are crucial if your project is time-sensitive, and you are likely going to want to install your door as soon as possible.
Does the supplier provide clear support and instructions for installing the door?
The location in which you're installing the bifold door may impact how long it takes to install the door.
Read our complete guide to how long it takes to install a bifold door for more information.
How much does it cost to install bifold doors?
For an internal bifold door -the main factor in price is whether the bifold door is being installed in an existing opening or not. With an existing opening, it's unlikely brickwork will be required so can be a relatively simple fit. If extra brickwork is needed, that can increase the cost by a considerable margin.
External bifold doors are generally more expensive because they require additional qualities such as thermal efficiency, security and durability. These factors can all have a huge impact on the cost of an external bifold door, so it is difficult to determine typical bifold door installation costs.
Factors that impact the cost to install bifold doors include:
Your location
Delivery costs
Any additional tools you need to buy
Do you require any additional security features for your door?
Are you paying an expert for assistance in installing a bifold door?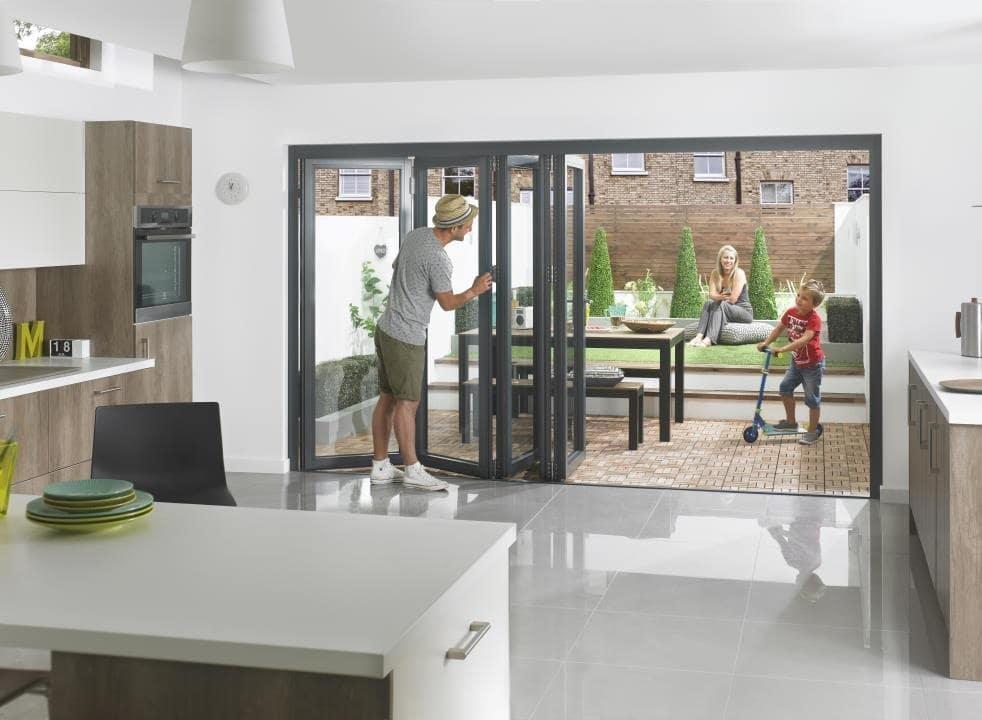 How do you measure your opening size for a bifold door?
Before you select your ideal bifold door from Vufold's extensive bifold doors collection, you will need to measure the opening. Although this may sound daunting, our simple tips can help:
Step 1: Firstly, use a spirit level to measure the corners of the opening, or aperture.
Step 2: Next, measure the width and height of the opening in millimetres. You will need to take these measurements from each side and from the middle of the opening. The measurements you take will need to be exact, as a few incorrect millimetres can affect the way your doors fit.
Step 3: Once you have the key measurements, subtract 10mm from the smallest measurement you have. This will be the size of your new bifold doors.
Step 4: Check that you will have enough space to fold the doors back once they are installed.
Step 5: Take a look at Vufold's large selection of standard-sized bifold doors. It is important to note that bifold doors have a 10-15mm fitting tolerance, so if your measurements swing outside of the standard sizes by this amount, you may still be able to install a standard-size bifold door.
Step 6: If your measurements still do not match up to any of the standard size doors listed, then you can order a bespoke size specially made for your opening.
If you could do with some expert advice on how to measure your door opening, please get in touch with one of our expert advisors today.
Read our full guide to installing bifold doors here.
Are you installing a new aluminium door? Find out more here.
What tools are required for fitting bifold doors?
With most standard bifold doors, you will need to invest in many tools to install a bifold door. These can include hacksaws, routers, saws, and more additional tools that can add up quickly. The tools you need will also depend on whether you are installing an internal or external bifold door. However, with Vufold bifold doors, many tools are already included – meaning you don't have to consider the costs of purchasing many additional tools.
Choosing a Vufold bifold door means you will only need to source is a screwdriver, drill, tape measure and spirit level. This level of ease means there is no need to hire the services of a professional fitter, saving you considerable time and money.
Read our complete guide to bifold door installation costs here.
Should you seek the help of a professional to install bifold doors?
If your door comes with useful instructions and tools to help you with installation, this can be a bonus when installing your door. However, if you don't feel confident installing your bifold door and your project is time-sensitive, we recommend reaching out to a professional.
Contact Vufold today for expert advice on installing your Vufold bifold door.
Why choose a ready-to-assemble door set?
Once purchasing your bifold door – you're likely to be eager to get it installed and enjoy your views. If time is a priority – you may also want to consider looking for a ready-to-assemble bifold door set. Choosing a new bifold door that will save you time in the bifold door installation process, such as a ready-to-assemble bifold door, can be extremely beneficial. If you have a busy lifestyle, you likely want to find a door that you can put up quickly without wasting time looking for other necessary tools.
You might find cheaper door sets of a similar style, but they don't include all the items you need - whereas our Ready‑to‑Assemble Sets offer you many advantages:
Comprehensive easy to follow fitting instructions included.
No complicated 'toe and heeling' of the glass required.
Consistent high quality, so every part fits as it should.
Competent DIYer's may not need a specialist fitter.
Reduced time and cost through quicker installation on-site.
No specialist equipment needed as virtually everything's fully machined.
No need to waste time and money sourcing fixings.
No delays and frustration while you source essential components from different suppliers.
Are you ready to find your ideal ready-to-assemble door set? Explore our external bifold doors and internal bifold doors today!
Frequently asked questions
Can you install your own bifold doors?
If you are aware of the necessary tools you need for bifold door installation and feel comfortable installing the doors, you can install the doors on your own.
How long does it take to install a bifold door?
This depends on factors such as how easy the doors are to install, whether they come with useful tools, and the configuration of your bifold door. Read our full guide "How long does it take to install bifold doors?" for more information.
Do bifold doors come with a track?
With Vufold bifold doors, all the essential items needed such as hinges, tracks, hardware, ironmongery, fixings and seals are included as standard.
How secure are bifold doors?
Modern bifold doors come with a host of security features. This makes them very secure, especially when compared with older styles of sliding patio or French doors that just feature a single locking point.
Bifold door hardware and track systems combined with the numerous locking points generally make it impossible to simply lift the doors out of the frame.
Find out more about bifold door locking options here.
Related content
How long does it take to install bifold doors?
Are bifold doors easy to install?
---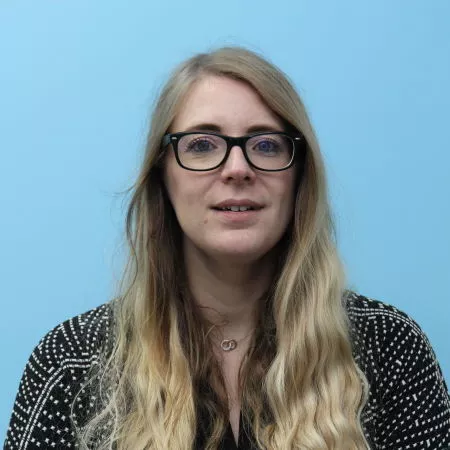 About Amanda Hewer
Having been at Vufold for around 12 years now, Amanda became operations manager after spending time in Customer Service, Sales, Order Processing and our Warehouse. Amanda likes that no two days are ever the same and believes her successful career stems from her keen interest in people, helping them achieve their goals and striving for constant improvement across all departments.
Read more about Amanda Hewer