Understanding how to install bifold doors and ongoing maintenance required
Choosing to install bifold doors in your home is a huge investment with a range of benefits. When selecting bifold doors for your home, you may be considering installing the doors yourself instead of enlisting the help of a tradesperson.
If you do decide to install your own bifold doors, knowing how easy they are to install from the supplier you choose is crucial. In addition, once your bifold doors have been installed and are in operation, they require some ongoing maintenance to ensure they continue to function properly and to avoid problems in the future.
In this guide, we will explain how to fit bifold doors as well as the ongoing maintenance tasks you can undertake to look after them over the long-term.
---
In this guide:
Find out more about how to fit external bifold doors.
Learn more about how to adjust external bifold doors if you find a problem, as well as how to identify potential problems.
Find out more about how to fix a common bifold door problem.
Read this section to find out more about regular maintenance tasks you can undertake to keep your bifold doors in the best condition.
---
Fitting your own external bifold doors
If you're considering bifold doors for your home, many suppliers offer doors that can be fitted without the need of a specialist team or tradesperson. So, if you choose doors that you can fit yourself, you should consider how easy the doors are to install and the steps involved.
Before buying and installing your bifold doors, there are a number of factors to consider first:
Whether you need planning permission
The opening size for bifold doors
You have the correct measurements
The position and size of the lintels in your home
All of these elements can be easily forgotten when making improvements to your home but making sure you've considered all of them before buying and installing your bifolding doors can save you a huge amount of cost and time later down the line.
If you do not take the correct measurements when ordering your bifold doors or the opening is not quite right, it can be difficult to send them back, especially if they are made-to-measure.
To fit your bifold doors, follow the below steps:
Prepare the space
Assemble the frame
Choose the opening option
Install the assembled frames
Seal the door frame
Fix the drop bolts and pivot door
Fit the middle doors
Adjust the doors
Fit the locks and handles
At Vufold, all of our bifold doors are supplied as ready-to-assemble which means they can be fitted by anyone with competent DIY knowledge. The kits include everything you need for successful installation and all you'll need is a few common tools.
If you'd like more details on how to fit your bifold doors, you can read our guide here: How to fit external bifold doors.
---
How to adjust your external bifold doors
Bifold doors should continue to function properly throughout their lifetime but, if they don't, knowing how to adjust them can help to fix any problems easily.
Bifold doors may need adjusting for the following reasons:
Wear and tear
Change in season
Locking difficulties
You may experience a few problems which can be a sign that your bifolding doors need to be adjusted.
---
Doors won't fully open
If you find that your bifold doors will not fully open, you will need to make side-to-side adjustments to enable them to function properly.
---
Doors are dragging
If you find that the doors are dragging when you open and close them, you will need to adjust the height of your doors.
---
Doors won't lock properly
Locking issues are usually easy to solve yourself and there are a few steps you can take to check where the problem is including locking and unlocking it and checking that everything still lines up properly.
Bifold doors can be easily adjusted so any problems you encounter should be fixable without the help of a professional.
---
How to fix bifold doors: not closing
Although bifold doors rarely encounter any problems, there can be a few common issues that occur as a result of long-term wear and tear but they can usually be easily fixed.
If you find that your bifold doors will not close, start by following the below steps to help identify the problem:
1. Diagnose obstacles or broken parts
2. Check for damaged seals
3. Check for dirt or debris in the roller mechanism
4. Clean and lubricate mechanisms
5. Check alignment of track hinges
6. Adjust the height of the doors
7. Inspect the frame, threshold and door jamb
By following simple regular maintenance and checks on your bifold doors, you can help to prevent problems before the occur and before you need to spend time fixing them.
Make sure you take the following steps including:
Clean and lubricate mechanisms
Check tracks
Check drainage
Inspect seals
If you find that you cannot fix the problem yourself, you may need to contact the manufacturer for advice or ask a professional tradesperson to have a look at the problem. If you have an older set of bifold doors, it could be a sign that your bifold doors need completely replacing.
To find out more about how to fix bifold doors that won't close, read our guide here: How to fix bifold doors: not closing
---
A guide to bifold door maintenance
Whilst bifold doors are a relatively low maintenance solution for your home, they will still require some maintenance in order to keep them in good working order and provide a long-term solution.
Clean tracks - Keeping debris, dirt and stones out of the tracks of your bifold doors will help to ensure that the doors can continue to move along them easily.
Clean frames - keeping the frames of your bifold doors, especially the exterior frame which is exposed to the elements will ensure your doors remain aesthetically pleasing throughout their lifetime.
Clean glass - keeping the glass of your bifold doors clean, in the same way you would with your windows, helps to maximise the amount of natural light you enjoy in your home.
Look after locks and hardware - keeping the locks and handles of your bifold doors clean and lubricated will help to prevent them from malfunctioning in the future.
Aluminium bifold doors and composite bifold doors are fairly low maintenance and would benefit from being cleaned regularly. If you opt for wooden bifold doors, you may find that they need slightly more maintenance so this is something that should be considered when making your choice.
For example, scratches or marks on wooden bifold doors may need to be repaired to keep the doors looking in best shape. In addition, they may need to be treated every so often to maintain the finish on the doors and keep them looking fresh and new.
If you would like to find out more about ongoing maintenance for bifold doors and the cleaning solutions to use, please read our guide here: A guide to bifold door maintenance.
---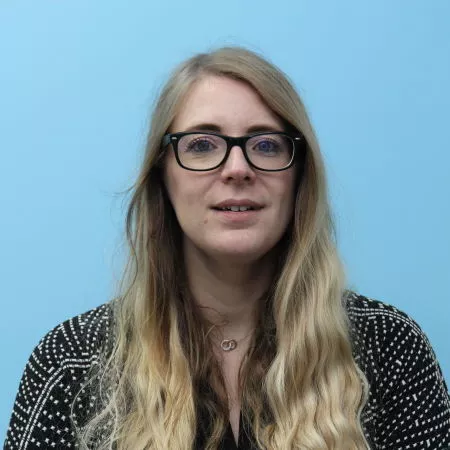 Author:
Amanda Hewer - Operations Manager
About Amanda Hewer
Having been at Vufold for around 12 years now, Amanda became operations manager after spending time in Customer Service, Sales, Order Processing and our Warehouse. Amanda likes that no two days are ever the same and believes her successful career stems from her keen interest in people, helping them achieve their goals and striving for constant improvement across all departments.
Read more about Amanda Hewer