Vufold vs Wickes: External bifold doors
If you're looking for external bifold doors for your house, you'll know there are lots of styles to choose from. Modern bifold patio doors offer great thermal efficiency and most companies can offer various different styles and materials. A great option if you are looking for sleek, contemporary patio doors – bifold doors continue to rise in popularity.
In this guide, you will find key differences between external bifolds offered by Vufold and Wickes. We explore options such as size ranges, guarantee, installation options, materials available, and more.
---
In this guide:
A table that compares Vufold and Wickes external bifold patio doors.
Vufold and Wickes share some similarities, this section explains more.
The differences are vast between Vufold and Wickes, find out more by visiting this section.
---
Vufold vs Wickes external bifold doors: an overview
 

Vufold

Wickes

Available Materials

Aluminium

Hardwood

Composite

Standard Size Range

1.8m – 6m

Larger sizes available with bespoke service

Sightlines

As low as 123mm on aluminium ranges

Thin sightlines on some models

Available colours

Timber:

Oak (finished or unfinished)

Anthracite grey

Traffic white

Aluminium:

Anthracite grey

Hipca white

Jet black

Grey outside/white inside

Composite:

Grey outside/oak inside

White outside/oak inside

Bespoke:

Aluminium:

Wooden:

Oak

White

Golden Oak

Grey

uPVC:

Glazing

Double and triple glazed

Double glazing only

Thermal efficiency

As low as 1.0 W/m2k

Approximately 1.4 W/m2k

Security

Multipoint lock system as standard

Cylinderless multipoint locks available for wooden and composite bifolds

Multipoint lock system

Suitable for DIY Installation?

Yes – installation is straightforward for the competent DIYer

No

Aimed at professional installation

Little support for DIY installation

Delivery/lead time

From 3 days

Wickes' uPVC doors delivery estimate is within 35 days. The delivery estimate for aluminium bifold doors is either within 7 days or within 56 days depending on the product. Delivery for wooden bifold doors is either within 7 days or within 21 days.

Bespoke availability

Yes

No. Only standard sizes are available

Guarantee/Warranty

Up to 15 years for aluminium bifolds

Up to 10 years

Only 2 years on some wooden options

Price range

£1500 - £4200
---
Similarities between Vufold and Wickes
The similarities between the two brands are largely down to the basics of bi-fold doors. All bi-fold doors will give you a great way to have openness between indoor and outdoor living spaces. Similarities between Vufold and Wickes include:
Differences between Vufold and Wickes
When deciding between brands, it's important to compare the differences. There may be a distinction between the two that will help you choose the right supplier. This section explains the major differences between Wickes and Vufold:
---
GUARANTEE
The length of a guarantee is important because it showcases a supplier's confidence in the quality of their doors. The longer the guarantee, the longer your bifold door is likely to last.
With some of Wickes' bi-fold doors, they only offer a 2-year guarantee. Vufold goes far beyond that by offering up to 15-year guarantee for their aluminium bifold doors and a 10-year guarantee for their wooden bifolds. This goes to prove Vufold's confidence in the quality of their doors and in the following sections, you will see why.
Shop the full range of Vufold external doors here.
---
SIZE RANGE AND BESPOKE DESIGNS
Wickes has a much smaller choice of standard bifolding door sizes available - only offering from 1.8m up to 4m. There will be many homes that require a bifold larger than 4 metres, which is where Vufold can help. Vufold offers a range from 1.8m - 6m, meaning any larger openings can be fitted with a beautiful Vufold bifolding door.
If you are looking to fit a bifold door in an older house, you might not have a standard size opening. If you are building a new extension, you might find that you want to build a unique bifold door that does not fit into the usual parameters. Both of these issues can be solved with a bespoke service. Vufold's bespoke service means that whatever size, colour or design you need, they can create it.
---
INSTALLATION
Wickes designs doors to be installed by professional tradespeople. This can mean complex instructions and a likelihood that specialist equipment is required. Paying for a tradesperson will need to be budgeted as it will increase the overall costs of your bifold door.
Vufold supplies doors that are known as 'Ready-To-Assemble Door Sets'. RTA doors ensure an easy installation process that competent DIYers can complete themselves.
Some of the main benefits of RTA doors include:
Pre-machined doors with no extra cutting required

All hardware and drill bits included

Comprehensive instructions

Specialist equipment not required

High quality operation
Even if you choose to use a professional tradesperson to install your bifolding door, they will likely be able to complete the installation in less time!
---
---
GLAZING AND EFFICIENCY
Thermal efficiency is a vital factor in any external door choice as it reduces the loss of heat, meaning rooms stay at the right temperature without excessive energy consumption. Thermal efficiency is affected by frame materials as well as glazing.
While both Wickes and Vufold offer double glazing, only Vufold also offers superior triple glazing. The Vufold Ultra composite bifold doors range is made with Low E thermal glass and argon gas, which help towards one of the best U-values available for bifold doors: 1.0 W/m2k. Wickes' doors tend to be less energy efficient, with their double glazed bifolds offering around 1.4 W/m2k.
When choosing the best bifold external doors, make sure you consider all factors to choose the right style and quality for your home. Find your perfect external bifold door with Vufold by clicking here.
For more information on bifold door glazing, read our full guide to the best types of glazing for bifold doors.
---
Why should you consider Vufold to supply your bespoke bifold door?
Vufold's external bifold doors make a real design statement for your home, and offer great flexibility. They are available in a range of materials, configurations, glazing and finishes to suit any project.
All Vufold external bifold doors are supplied as ready-to-assemble sets, virtually every component is prepared in our factories, so they are easier to put together. Simply fill in our custom form or talk to us via the live web chat. After you answer some simple questions, we will be able to send a quote for a bespoke, made-to-measure door in a matter of minutes.
Shop our full range of Vufold external bifold doors here.
Frequently asked questions
WILL BIFOLDING DOORS PROVIDE ENOUGH LIGHT IN A NORTH-FACING EXTENSION?
Bifold doors are mostly made from glass, meaning they can allow a lot more light into the room than a standard window (or wall). For ventilation purposes, we recommend you also have a window in your new extension, which will also illuminate the extension.
DO YOUR DOORS ALL HAVE TO OPEN THE SAME WAY?
When choosing bifold doors for your extension, there are a number of options you should consider in terms of configuration. If you're opting for a bifold door with five or more leaves or door panels, you can choose to have the doors open in different configurations. You can have some leaves opening one way and some the other way, you can choose how many go in each direction.
You can also choose whether the doors will open inwards or outwards but they will all open this way if this is what you choose.
HOW ARE COMPOSITE BIFOLD DOORS MADE?
There are three ways to construct external composite bifold doors:
Use a timber frame and add an external aluminium cladding (known as aluminium clad-timber)

Start with an aluminium bifold frame and add wooden strips on the side facing the interior (known as timber clad-aluminium)

Timber and aluminium sandwiched around a foam core
Aluminium-clad timber — or alu-clad — offer a number of superior specifications:
Thermal insulation — Wood is a better insulator than aluminium

Noise reduction — A solid timber frame will cut out more sound than aluminium. This makes alu-clad bifold doors the best choice for those living near train tracks or under flight paths, especially when the frame is combined with triple glazed glass
Vufold's Ultra range of composite alu-clad bifold doors feature resilient powder-coated aluminium on the outside and a beautiful oak-finish interior. To look at our composite bifold doors range, click here.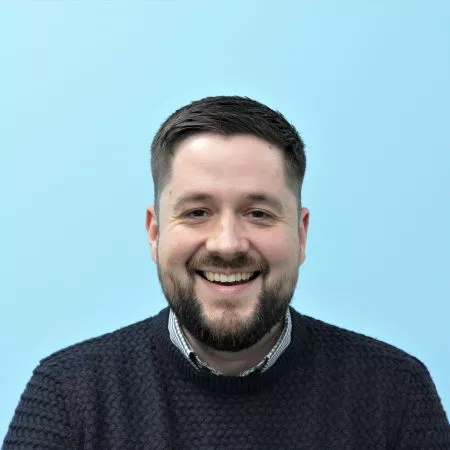 Author:
David Ross - Sales Manager
About David Ross
David has over 20 years' experience in the glazing industry across a variety of roles. He joined Vufold in 2012 and his mission is – 'to make buying windows and doors as easy and stress free as possible'. He is committed to constant improvement and was instrumental in creating our innovative direct-to-consumer e-commerce platform to help grow and expand the business.
Read more about David Ross
---