Vufold vs Wickes: internal bifolds
---
With many people now working from home, it's more important than ever that our living space is designed as we desire. It goes without saying that an internal bifold door can be the perfect addition to any interior design.
This guide is designed to provide you with a comprehensive comparison between a standard Wickes internal bifold, and the ready to assemble, bespoke options offered by Vufold.
---
In this guide:
Designed to give a quick overview of both brands.
Both suppliers share a few similarities, this section details the main ones.
Vufold and Wickes supply very different types of products, this section explains the main differences between both brands.
---
Comparison table
Here is a simple comparison table designed to clearly compare the two providers, and what is offered by their internal bifold doors:
 
Vufold
Wickes
Available Materials
Timber (oak veneer)
Timber bifolds with veneers
Standard Size Range
1.8m - 3.6m
1.8m - 3.6m
Available blinds
Perfect fit
N/A
Available colours/finishes
Unfinished oak/white
White, oak, pine, natural
Guarantee/warranty
15 years
5 to 10 years
Price range
From £789 - £1,480
£600 - £1690
Installation

Ready to assemble
Can be installed by competent DIYer

Designed for professional installation
Suitable for DIY Installation?
Yes – installation is straightforward for the competent DIYer

No
Aimed at professional installation
Little support for DIY installation

Delivery time
As short as 3 days
5 – 7 days
Bespoke available?
Yes
No
---
The main similarities between Vufold and Wickes
When it comes to comparing Vufold and Wickes internal bifolds, the differences undoubtedly outweigh the similarities. However, there are some aspects of resemblance:
Both brands offer a similar size range
Bifolds are offered within in similar price range (Vufold ends up slightly cheaper)
Both are offered in white and oak variations
The main differences between Vufold and Wickes
Wickes and Vufold are very different suppliers, this section details the main differences.
Guarantee
Vufold doors are offered with a longer guarantee meaning they are more confident in the quality of their doors. Vufold offers a 15-year guarantee compared to the 5-10 years offered at Wickes. At Wickes, the specific guarantee will be dependent on your choice of bifolds.
Installation
Vufold internal bifolds are ready to assemble immediately following a purchase. Your package will include all the necessary hardware for a top-quality bifold door. The doors can also be installed easily, meaning someone who is fairly competent at DIY will have little issue installing the doors themselves. Alternatively, a professional tradesperson would also have no issue.
Unlike Wickes, Vufold bifolds are only sold as complete packages, meaning they come with everything you'll need to assemble them. This includes:
• Hinges
• Tracks
• Fixings
• Seals
• Glazing
• Hardware
Advantages of purchasing a ready to assemble bifold
As you would expect, opting to purchase an internal bifold that is ready to be assembled comes with many advantages. These include:
• Comprehensive and easy to follow instructions
• Parts are clearly labelled within the package
• Manufactured to the highest quality meaning every part should fit as expected
• You may not need to pay the extra money for the specialist to fit the product if you have competent DIY skills
• Quick installation process reduces the need for downtime while you set up your doors
• No specialist equipment is needed for the installation process
• No delays owing to having to source specialist tools or parts before they can be correctly installed
• No hidden costs as everything is included in the initial purchase from Vufold
Disadvantages of non-RTA doors
In comparison, Wickes provides standard internal bifolds that are not immediately ready to assemble. This may mean that you come across some issues, such as:
• The instructions can be hard to follow and don't include enough detail for you to understand
• Hinges and frames often have to be measured and marked or cut beforehand which involves expertise, money and time
• Side bolts are not always supplied with the initial purchase so you'll have to source them elsewhere
• Fittings and drills will need to be sourced before the installation process can take place
• Errors will mean you'll have to pay for replacement parts
• You'll most likely need to pay for a specialist to install your doors as this involves joinery skills above DIY level
Tools required for installation
Buying a ready to assemble internal bifold from Vufold requires fewer tools, as items you need are included in the package. You'll simply need:
Philips screwdriver
Tape measure
Spirit level
Drill
Comparatively, a standard door such as the ones offered by Wickes will also require saws, hacksaws, Allen keys, chisels, a router, a rubber mallet and joinery skills above simple DIY level, meaning you will likely need to spend money on a professional.
Adjustability
No matter the quality, all doors will require some form of upkeep at one time or another. For a standard door, you can expect to hire a specialist to ensure these adjustments are completed. However, Vufold doors are readily adjustable, and thanks to the high-quality hardware mentioned above, you should be able to make the adjustments yourself. The hardware you'll need will be automatically included with your initial purchase, meaning you're all set to adjust the height and width as and when needed.
Bespoke options
If you're looking for internal bifolds that can be tailored to the current aesthetic of your living space, Vufold has got you covered.

Unlike Wickes, Vufold offers a bespoke service to suit any taste or size requests. Bespoke internal bifolds can be manufactured to any size and specification.

Unlike Wickes, Vufold also offers perfect fit blinds to ensure privacy and shade if required. Without perfect fit blinds, it may be difficult to find blinds that will perfectly suit your bifolds. You will likely have to get the blinds custom made, which will inevitably cost more.

All in all, while Wickes offer good quality internal bifolds, there are many advantages to those offered by Vufold that make them the superior choice. Their faster delivery time, ready to assemble and bespoke set of doors ensure a perfect addition to your home. You can browse the full range of Vufold internal bifold doors here.
---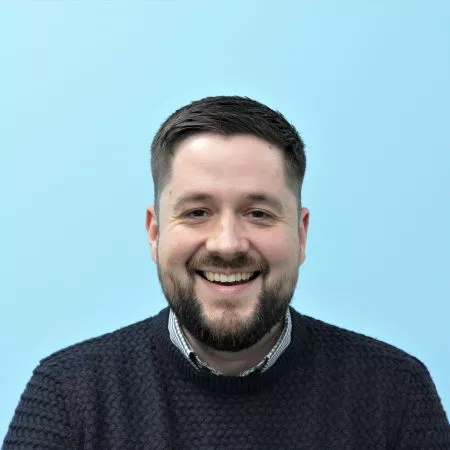 Author:
David Ross - Sales Manager
About David Ross
David has over 20 years' experience in the glazing industry across a variety of roles. He joined Vufold in 2012 and his mission is – 'to make buying windows and doors as easy and stress free as possible'. He is committed to constant improvement and was instrumental in creating our innovative direct-to-consumer e-commerce platform to help grow and expand the business.
Read more about David Ross
---