Vufold vs Just Value Doors external aluminium bifolds
Bifolds are one of the most popular door choices for homeowners. A top quality bifold door offers security and thermal efficiency. They also help open up a space and flood it with light, making them a stylish and practical addition to your home.
Two names you're likely to come across in your search are Vufold and Just Value Doors. In this guide, we will compare the significant features of bifold doors between brands and discuss the similarities and differences.
---
In this guide:
An easy-to-read table that offers a quick comparison of Vufold and Just Value Doors by major features.
A list of the main similarities between both brands.
The differences between brands are where you can see which supplier will be able to suit your needs.
---
Vufold vs Just Value Doors
Features
Vufold
Just Value Doors
Standard size range
1.8m - 6m
Unavailable
Bespoke services

Yes
Can provide bifolds up to 9m

Yes
Sightlines
From 123mm
132mm
Security
Multipoint locking
Multipoint locking
Glazing
Double and triple glazing available
Double and triple glazing available
Top-hung or bottom rolling system?
Bottom rolling
Bottom rolling
U-value
1.1 - 1.4 W/m²K
1.5 - 1.6 W/m²K
Durability
Incredibly durable
Very durable
Blinds

Perfect fit blinds
Integral blinds available for bespoke orders

Integral blinds
Colours

Grey, black, white, grey/white
Any RAL colour available for bespoke

17 colours available
Guarantee
15 years
10 years
Price range
£1399 - £5999
£1700 (+ delivery) - £8080+
Installation
DIY installation or tradesperson
Tradesperson required
Delivery time
From 3 days
Standard is 2 weeks (currently up to 4 weeks due to COVID)
---
Main similarities
Vufold and Just Value Doors share some similarities such as:
Bottom rolling operation - both suppliers' doors are bottom rolling which offers simpler installation.
Security - both companies put a great emphasis on the security of their bifold doors. The multipoint locking systems supplied by both brands ensure top quality security.
Durability - Aluminium is an incredibly durable material - able to withstand the changing seasons with ease. Aluminium can also withstand extra weight, meaning thinner sightlines and better views.
Blinds - both companies offer optional blinds with their doors. Vufold offers perfect-fit blinds explicitly designed for their bifold ranges as well as integral blinds (blinds that are fitted between the panes of glass so they are 'integrated' into the bifold door). Just Value Doors only supply integrated blinds.
Main differences
Both Vufold and Just Value Doors offer excellent security, durability and accessories (which are important when purchasing bifold doors). However, there are other essential considerations to make, which is where the two companies differ.
---
Sightlines
Sightlines are vital as they offer a better view and more light. Aluminium typically has the thinnest sightlines of all major external bifold materials. The Vufold aluminium bifold doors range offers a glass sightline of just 123mm, while Just Value Doors offers a sightline of 132mm. The difference may not seem like much, but when it comes to sightlines, every millimetre counts.
---
Guarantee
Just Value offers a respectable guarantee of 10 years for their bifold doors. While this suggests confidence in their work, it doesn't go as far as the 15-year guarantee offered by Vufold. If the longevity of your doors is important to you (and it should be), then Vufold goes a little further to keep you protected for longer.
---
Thermal efficiency
A well-insulated home is the key to lowering your energy bills and reducing your carbon footprint. Both companies fall within a similar U-value range. However, Vufold offers a lower U-value of just 1.3 W/m²K with their aluminium bifold doors range. This low U-value means a Vufold bifold will offer excellent thermal efficiency, saving you money in the long-term.
---
Price range
For doors that are of standard height and width, Vufold offer much lower priced doors when compared Just Value Doors. The significant difference is also evident to the upper end of the price scale. The higher priced doors cost significantly more from Just Value Doors. Vufold helps you stay within your budget without compromising on quality, security, or any of the other important considerations.
---
Installation
While Just Value doesn't rule out the idea of a DIY installation for their doors, they lean towards recommending hiring a tradesperson to do the work. Vufold makes it easy for the DIY-savvy customer to do the work themselves, supplying ready-to-assemble doors and a full installation kit.
---
Delivery time
There is a major difference in delivery times between both companies. Just Value aims to get your doors delivered within 2 weeks, though for more complex orders the timeframe is 2-4 weeks. Vufold has particular doors, like the Status Express, that can be delivered in as little as 3 days.
---
Conclusion
Both Vufold and Just Value Doors are highly regarded companies with excellent reputations in the industry. The comparisons in this guide were designed to help you to come to a decision you feel confident about. You should always go with the brand that suits your tastes and requirements.
With better thermal efficiency, longer guarantee and a more modest price range - Vufold is always an excellent choice.
---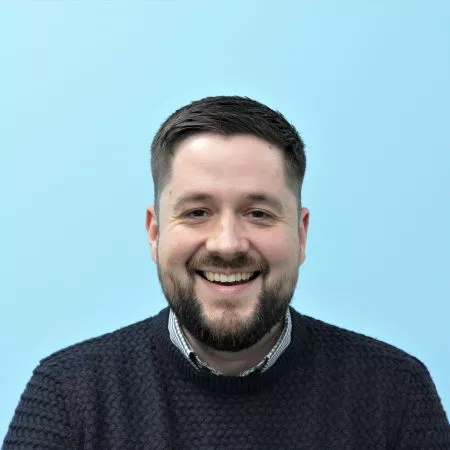 Author:
David Ross - Sales Manager
About David Ross
David has over 20 years' experience in the glazing industry across a variety of roles. He joined Vufold in 2012 and his mission is – 'to make buying windows and doors as easy and stress free as possible'. He is committed to constant improvement and was instrumental in creating our innovative direct-to-consumer e-commerce platform to help grow and expand the business.
Read more about David Ross
---