Vufold vs Aspire Doors: external bifold doors
If you choose the right bifold door, you will have a secure, energy-efficient, stylish entrance to your home that will maximise natural light and enhance the feeling of your living space.
There are several considerations to be made, such as the material, sightlines (slimmer sightlines offer more glass, which means more light and better views) as well as things like heat efficiency and security.
Two popular bifold door suppliers are Vufold and Aspire Doors. Both offer top quality bifold doors but differ in certain aspects. This guide compares both brands by important considerations so you can make the right choice for you.
---
In this guide:
An at-a-glance table comparing Vufold and Aspire Doors.
Both brands share some similarities, this section details them.
There are several key differences between Vufold and Aspire Doors, this section details them and explains why they are important.
---
Vufold vs Aspire Doors: a summary
Feature
Vufold External Bifold Doors
Aspire Doors External Bifold Doors
Available Materials
Aluminium, timber, composite
Aluminium, timber, hardwood
Price range (standard sizes)
£1399 - £5,999
£1250 - £5150
Size range

1.8m – 6m
Larger sizes available with bespoke service

1.8m – 4.8m
Door opertation

Top hung (timber)
Bottom-rolling (aluminium)

Top-hung (timber)
Bottom-rolling (aluminium)

Slim sightlines
Yes – as low as 123mm on some ranges
Yes
Glazing
Double and triple glazed
Double glazed
Thermal efficiency*
U value 1.0 – 1.4 W/m2k
U value 1.4-1.6 W/m2k
Security

Cylinderless multi-locking system
PAS 24 locks on Part Q Complaint Sets

Standard multi-locking system
PAS 24 locks on Part Q Complaint Sets

Available colours/finishes
Timber:

Oak (finished or unfinished)
Anthracite grey
Traffic white


Aluminium:

Anthracite grey
Hipca white
Jet black
Grey outside/white inside


Composite:

Grey outside/oak inside
White outside/oak inside


Bespoke:
Timber:

Oak (finished or unfinished)
Anthracite grey
White
Pine (Unfinished)


Aluminium:

Anthracite grey
Traffic white
Jet black

Guarantee
10-15 years
2-10 years
Ready-To-Assemble
Yes
No
Delivery
3 days for Timber and Aluminum

Within 5 days for stock timber
From 3 weeks for aluminium

Bespoke options available
Yes
No
---
*The higher the U-value, the more heat is lost
---
What are the main similarities between Vufold and Aspire external bifold doors?
Vufold and Aspire have some common features that are essential when you are choosing the best door for your home:
Multiple materials available
Number of colours and finishes available
Multipoint locking systems
Thin sightlines available
Top-hung operation for ease of use
What are the main differences between Vufold and Aspire external bifold doors?
Vufold and Aspire Doors differ on several important considerations. This section explains the main differences.
---
Guarantee
A more extended guarantee offers obvious peace of mind. The generous 10-15 year guarantee offered by Vufold showcases the brand's confidence in the longevity of their product
Aspire offers their own guarantee, but it's as low as two years for their unfinished wooden doors, moving up to 10 years for external aluminium and prefinished timber.
---
Composite bifold doors
One of the standout differences between Vufold and Aspire is the inclusion of composite doors in Vufold's range - The Vufold Ultra. As the name suggests, composite folding doors are a blend of two materials: the thermally efficient, aesthetic appeal of oak and the durable, lightweight qualities of aluminium.
This alu-clad product gives you the best of both worlds, offering the elegance and thermal efficiency of wood alongside the superior toughness of aluminium bifold doors. The Vufold Ultra range is one of the most thermally efficient doors on the market with a U-value of just 1.0 W/m2k.
---
Thermal efficiency
If you purchase an external bifold door, thermal efficiency should be a top priority. Thermal efficiency reduces the loss of heat, meaning rooms stay at the right temperature without excessive energy consumption. Thermal efficiency is affected by frame materials as well as whether the unit is double or triple glazed.
The most thermally efficient door is Vufold's composite built Ultra range. The Ultra range utilises the natural insulating qualities of wood, triple glazing and a thermally insulated engineered core that incorporates two panes of Low E, argon filled glass. This ensures one of the most thermally efficient bifold doors available, keeping the heat in and the cold out. Aspire external bifold doors offer a decent rate of thermal efficiency, but their lowest U-value of 1.4wm/2k cannot compete with Vufold.
---
Ease of installation
Vufold's door sets utilise a 'ready-to-assemble' design which ensures easy and quick installation. Some of the benefits of ready-to-assemble doors include:
Pre-machined doors – no extra cutting or routing is required before installation ensuring optimum operation
Installation bag – all hardware and drill bits included
Comprehensive instructions – easy-to-read and simple to follow
Specialist equipment not required – any required tools can be easily sourced
High quality operation – every part of the door set is rigorously tested
Ready-to-assemble doors are great for DIY-ers, but can also reduce the time required for a professional tradesperson, so either way, you're saving money.
---
Security
Another key consideration is the level of security bifold doors can offer. Manufacturers have rigorous standards to meet, which offers you some certainty over the security of a bifolding door system. As a minimum, you should look for a multipoint locking mechanism for your doors. Extra security comes from things like a cylinderless system which is offered by Vufold. This type of lock means the possibility of bumping or snapping (a common method used by thieves) is removed, as well as providing the basic security of a multipoint lock.
---
Bespoke designs
Vufold and Apsire offer a range of stand UK sizes, but what about if you need something more individual? Aspire offer a decent range of standard sizes and can go up to 4.8 metres in length but they won't offer a bespoke service.
Vufold offers a made-to-measure service, meaning you can find the perfect size bifold depending on your requirements. You can find out more about Vufold's bespoke design service by visiting the bespoke service page.
---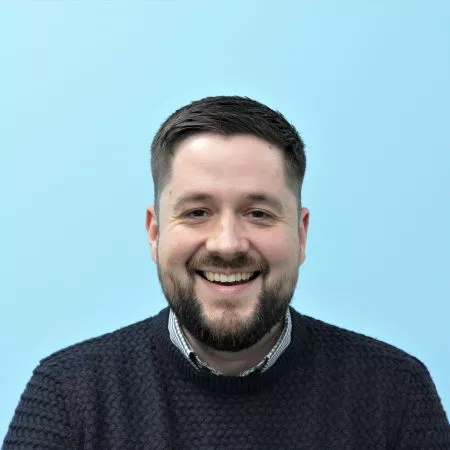 Author:
David Ross - Sales Manager
About David Ross
David has over 20 years' experience in the glazing industry across a variety of roles. He joined Vufold in 2012 and his mission is – 'to make buying windows and doors as easy and stress free as possible'. He is committed to constant improvement and was instrumental in creating our innovative direct-to-consumer e-commerce platform to help grow and expand the business.
Read more about David Ross
---