Replacing sliding doors with bifolds
At first glance, it can seem as though sliding doors and bifold doors serve the same purpose. Both provide panoramic views, serve as a patio door and slide to open. However, there are differences between the two and, if you're looking to replace your older, existing sliding doors, it's important to consider both options.
There are some key distinctions between a bifolding door and a sliding door that could make a huge difference when it comes to choosing the right door for your home.
---
In this guide:
This section discusses the differences between bifold and sliding doors.
Find out more about the signs that your existing sliding door may be ready for replacement.
Learn more about how much it costs to replace your doors with either a bifold door or sliding door.
This section discusses Vufold's range of ready-to-assemble doors.
A step-by-step guide to replacing your sliding doors with bifolds.
---
Bifolds vs sliding doors
Bifold doors and sliding doors often get confused with each other but they are separate types of doors, often used as a patio door, that offer a very different experience and different benefits.
---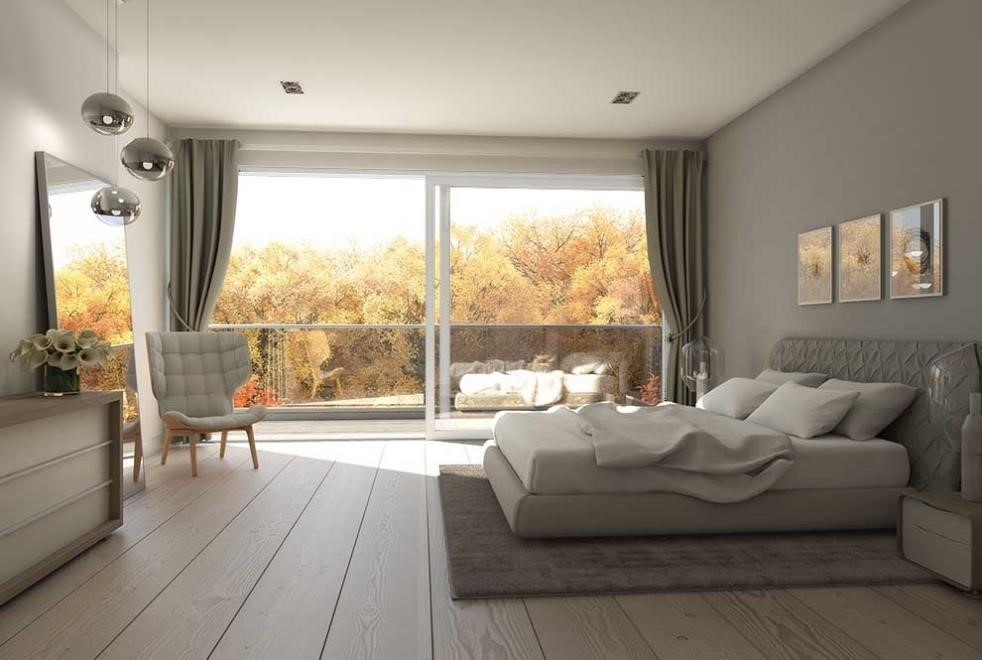 ---
Operation
One of the main differences between sliding doors and bifold doors is the way they operate.
Sliding doors are made up of large panes of glass that move sideways along a track, stacking at the end of their frame. Typically used as patio doors, they allow an uninterrupted view of the outside.
Bifold doors (also known as a folding door) are made up of several large panes of glass which fold back on themselves in concertina. Unlike sliding doors, this means they can open up fully – even opening up one entire wall to the outside. Many bifold doors also have a lead door or a traffic door which can be opened independently without having to fold the full set of doors back. This functionality is ideal for homeowners with pets or children.
---
Thermal efficiency
While many believe that having a large glass patio door will mean that your home is less thermally efficient, with modern bifold and sliding doors, this is not the case. High-quality, modern glazed doors such as bifolds or sliding doors will not mean that the temperature in the room they're installed or throughout the rest of your home will fluctuate dramatically.
For homeowners looking to renovate a property and make it more energy efficient, bifolding doors can be a great option. With Vufold's range of exterior bifold doors, all panels are double glazed with the option of triple glazing and have low U-values, meaning a reduction in heat transfer that keeps rooms cool in the summer and warm in the winter.
---
Differing price ranges
When purchasing both types of door, bifold or sliding frame material and dimensions will have an impact on the cost. However, there is a difference in price range when it comes to the two types of door.
While the cost of bifold doors starts at £1,260, sliding door prices start at £2,700. So, depending on what your needs are, they can appeal to very different budgets.
It's also important to consider the delivery costs of glass sliding doors as they can be higher than bifold doors due to the weight of the door panels containing large expanses of glass which can be extremely heavy, especially in the larger sizes. They can require specialist fitting and lifting equipment during delivery and installation, so this is also an important factor to consider when weighing up your options.
---
Finishes and materials
Vufold's range of sliding doors is made with slim, robust aluminium frames with toughened glass panes.
If you're looking for a wider range of finishes, Vufold's bifolding doors come in a range of colours and are available in alumunium, wood and composite materials. This makes them a versatile choice, as they can be specified to match the style of your home and existing décor.
Vufold's aluminium range of bifold doors is available in grey, white, black or grey/white which provides you with plenty of choice when it comes to matching existing décor, the style of your home or to match existing windows within your home.
---
Does your sliding door need to be replaced?
Many homeowners already have a sliding glass door installed in their homes but look to replace them with something more modern, more efficient or because the doors are showing signs of wear and tear. Here are some of the signs that your sliding patio door may need replacing:
---
The door no longer operates smoothly
If the door jams frequently or is stiff to move, it's likely that the rollers that it moves on are either damaged or obstructed, which can happen through use over the years.
If the rollers have moved off the track completely, you'll find that the whole door will be misaligned, making it difficult or even impossible to close properly.
---
The glass is damaged
If you notice condensation in the panes of glass, it's likely that your double glazing has failed. Other faults that should be looked at quickly include cracks or chips do to everyday accidents.
---
Gaps in the framework
Any gaps that occur in the door frame of your sliding doors leads to heat escaping and larger energy bills. Particularly if your door is older, it may not be energy efficient anymore.
---
It no longer fits your needs
Whether you've decided to take on a full home renovation or simply make a few affordable, but effective changes, replacing your old patio doors with new sliding doors or bifold doors can make a massive difference to your room and outside space.
---
How much does it cost to replace a sliding door?
The costs of replacing a sliding door with either a new bifold or sliding door will depend on the size and material you choose. Many bifold doors or sliding doors require installation by a tradesperson or by the suppliers themselves so you'll also need to take into consideration how much their labour costs per day.
Let's take a look at an example:
A 1.8m bifold door: £1,849
Tradesman (average cost for 1.5 days): £225
Labourer (average cost for 1.5 days): £120
Total cost: £2,194
When you buy a Vufold ready-to-assemble doors, they are designed for quick and simply installation giving you a professional finish in less time. With easy-to-follow instructions, any competent DIYer can install the doors which means you may not even need a tradesperson, cutting your costs even further.
---
Benefits of Vufold's ready-to-assemble doors
---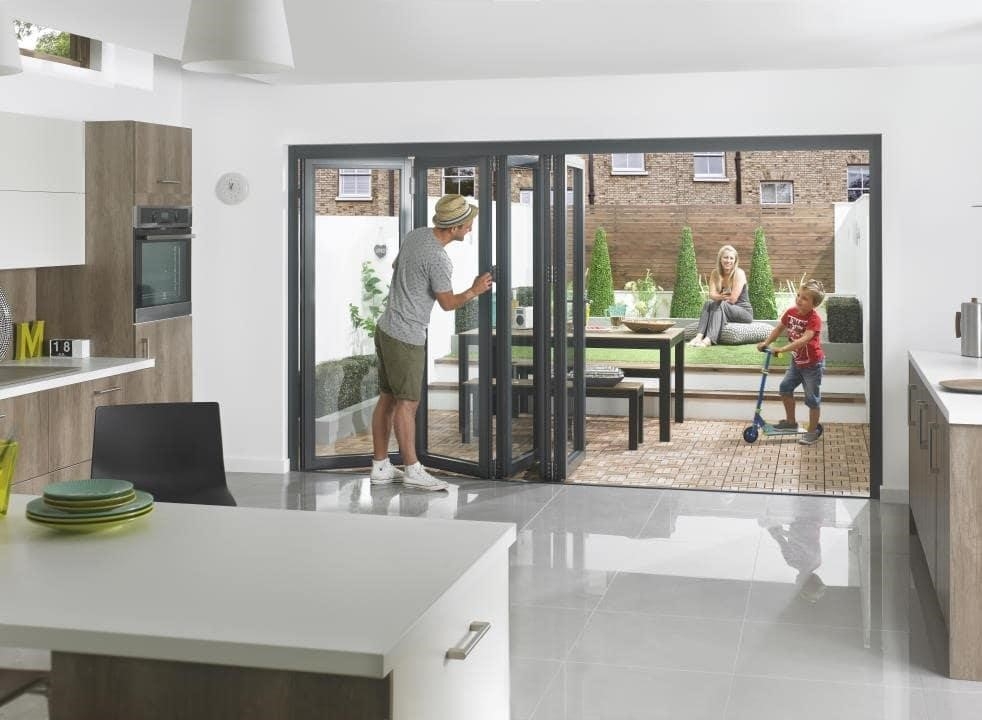 ---
When you buy a Vufold ready-to-assemble door set, you are provided with everything you need to install your new doors with very little effort and with lower costs.
While other bifold door suppliers also offer their own ranges of bifold doors, Vufold's ready-to-assemble doors differ in the following ways:
Bifold doors are carefully crafted in specialist state-of-the-art factories
High-quality guaranteed with every part fitting seamlessly
Comprehensive instructions to help make installing doors as easy as possible
No specialist equipment is required with no need to size, mark or chisel
Everything needed to install the doors is included so there are no hidden costs or need to source added parts
No complicated toe and heeling of the glass is required
All components extensively tested
All our ready-to-assemble kits come with everything needed for a perfect finish, including:
Hinges
Tracks
Hardware
Fixings
Seals
---
How to replace sliding doors with bifolds
Replacing sliding doors with a ready-to-assemble wooden, composite or aluminium bifold is a straightforward process if you carefully follow the instructions.
There are five simple steps to installing your new bifold doors:
Step one
Before you start removing your sliding doors, double check the space. That includes measuring the opening. We recommend that the frame size is 10mm less in height and width than the opening to make sure there's room for everything to fit in.
Step two
Remove the sliding doors. You may need to consult the manufacturer or check with whoever installed the doors, if possible, to ensure easy removal.
Step three
Put your bifold frame together. All the parts of our ready-to-assemble sets come pre-machined, so installation only requires placing the doors in the indicated locations along with the hardware and securing the doors.
Step four
Install the hardware and doors: Each door is different, so the instructions may vary. This step includes fitting the hinges, hanging the doors and fitting draft seals to the doors and frame.
Step five
Adjust if necessary. Vufold has ensured that adjusting your door is a very easy process with our bifold doors supplied with an easy adjustment feature*. With a standard screwdriver and Allen key, the bifold pivots can be adjusted to the correct width and height.
Every step required to install your bifold doors will be detailed in your bifold door's instruction manual, making the process as straightforward as possible. There will also be details on how to maintain your new doors, meaning you can continue to enjoy them for years to come.
At Vufold, we have a range of experts on hand to advise you and help you to make the right decision when looking to replace your sliding doors with aluminium, wooden or composite bifold doors. Contact us today to find out more.
*our Status range of bifold doors is not available with the easy adjustment feature.
---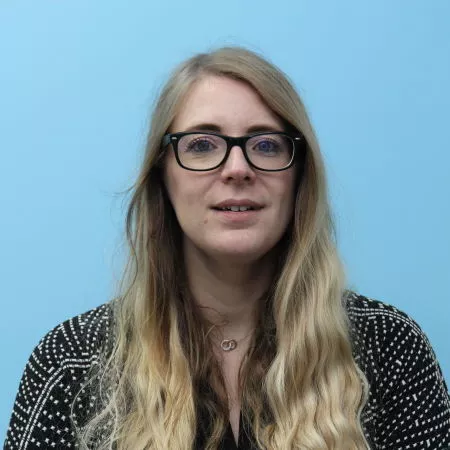 Author:
Amanda Hewer - Operations Manager
About Amanda Hewer
Having been at Vufold for around 12 years now, Amanda became operations manager after spending time in Customer Service, Sales, Order Processing and our Warehouse. Amanda likes that no two days are ever the same and believes her successful career stems from her keen interest in people, helping them achieve their goals and striving for constant improvement across all departments.
Read more about Amanda Hewer