Bifold door panel options 5+ panels
Bifold doors are available in a range of configurations. The options available to you depend on the size of the gap you have available in the space you intend to install the doors. Many homeowners opt for doors with five or more panels to maximise the amount of light in their homes and to the expansive views these configurations of bifold doors can offer.
---
In this guide:
Learn more about five panel bifold doors and their benefits.
Read this section to find out more about how six panel bifold doors work.
Find out more about seven panel bifold doors.
Learn more about what you should consider when choosing to install larger spans of bifold doors.
---
Five panel bifolding doors
A five panel bifold door is an excellent choice for homeowners who want to allow as much light as possible into their homes. There are multiple configurations available when choosing five door panels for your bifold doors so they will suit a range of spaces.
Five panel bifold doors can be configured in the following ways:
Fold in one direction, with one door at the end being used as a traffic door
A 3-2 design, with three doors folding in one direction and two in the opposite direction. This split design avoids having all panels stacked at one end of the room when the doors are open.
Using a large span of glass panels creates a visually striking wall of glass. This is an ideal choice for exterior folding doors that lead out onto a garden or as a patio door and can allow a significant amount of light into your home.
---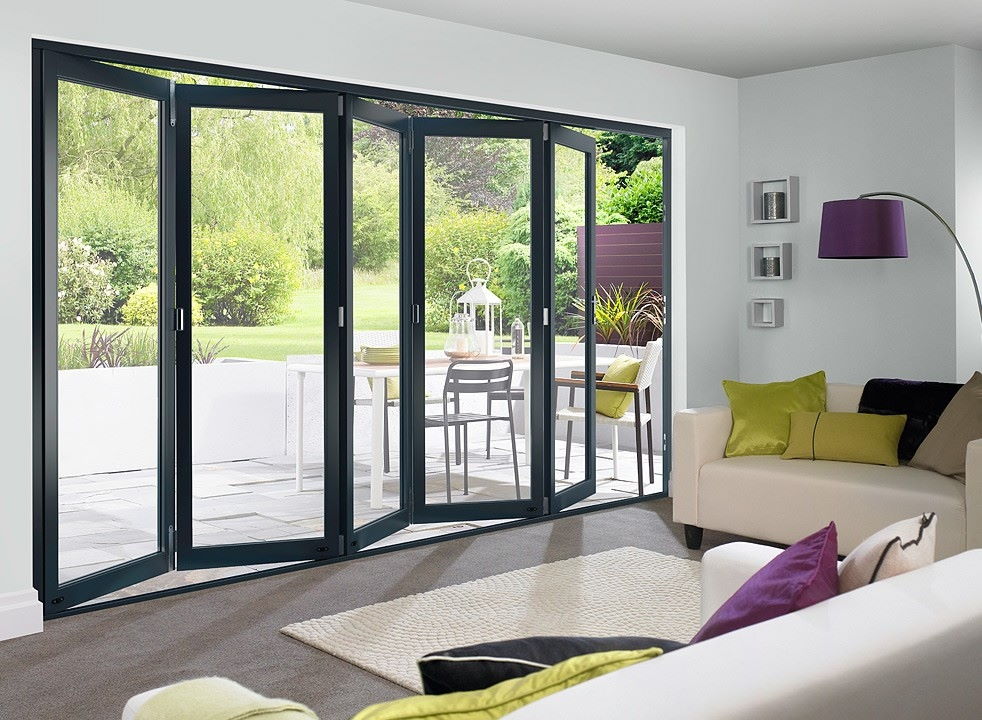 ---
Vufold five panel bifold doors
Vufold offers a number of five panel bifolding door option. In addition to our versatile range of standard option, we also offer bespoke five panel doors configured specifically to meet your needs.
---
Six panel bifold doors
---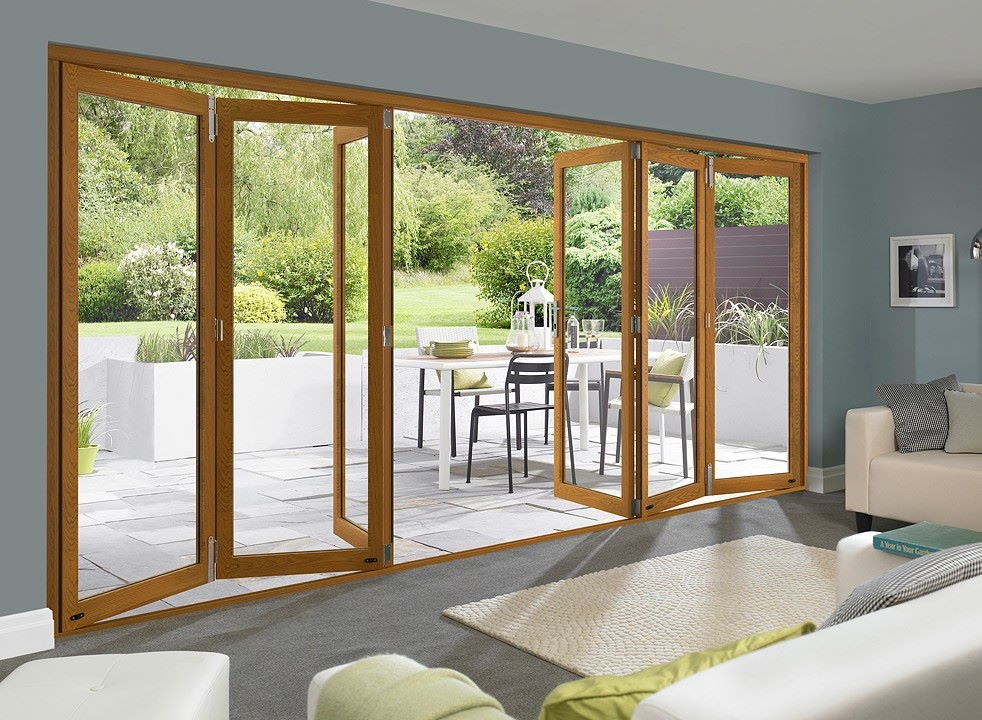 ---
Six panel bifold doors are available in similar configurations to four panel designs but with the addition of a panel on each side.
They can be configured in the following ways:
6R or 6L – all doors fold to the left or the right with no traffic door included
5R + 1L or 5L + 1R – five doors fold to the left or right and the other folds in the opposite direction. This option has a traffic door
3R + 3L – three doors fold to the left and three to the right with a traffic door in the middle
The end leaf of a six panel bifold door is usually used as the access door, with the rest of the panels sliding to one side. However, the traffic door can be hinged elsewhere in the setup.
The main benefit of choosing a six panel bifold door is the range of configurations it can offer. With multiple configuration options to choose from, a six panel bifold door can easily be tailored to suit any large space.
---
Vufold six panel bifold doors
---
Seven panel bifold doors
Seven panel bifold door systems are used to create a unique, stylish and modern look as well as allowing in maximum levels of natural light.
They can be configured in the following ways:
All slide to the same side
Split in the middle
Access door can easily be placed due to large number of leaves
With such a large door set, working out the optimal arrangement for your home can be slightly more complicated as you have so many options to choose from. A door with this many panels requires a large aperture, meaning that they may not be suitable for every home.
However, for any home with a large structural opening that can fit a seven panel bifolding door, they can be the perfect addition. The ability to split the door in so many different ways further adds to the versatility of seven panel bifold doors so you're free to choose the configuration that works best for your home and needs.
---
Factors to consider when choosing five panels or more
When choosing larger spans of bifold doors with five panels or more, there are a few important factors to consider.
---
Space in your home
Firstly, be sure that you have enough space in your home for such a large door. Many homeowners choose an external bifold door as a replacement for sliding doors or a French door but the opening may need to be made wider to fit in larger spans of bifold doors.
If you widen an existing aperture in your home, a large folding door can be functional whilst also significantly enhancing the look of your home.
In addition, bifold doors can take up space inside your home once they're opened and stacked together so it's important to ensure that there is enough space for the doors to open, close and stack without affecting the functioning of the doors.
---
Configuration
If you decide that a large bifold door is the best choice for your home, the next factor to consider is the opening options. One of the main benefits of larger configurations is that you can have them open in a number of different ways. You will also need to decide whether your doors will be inward or outward opening too.
Having all of the panels slide to one side when the doors are open will create a large stack on one side which is not practical for every home. A parting down the centre can create a more even look.
To find out more about the panel options available for bifold doors, please talk to our expert team at Vufold.
---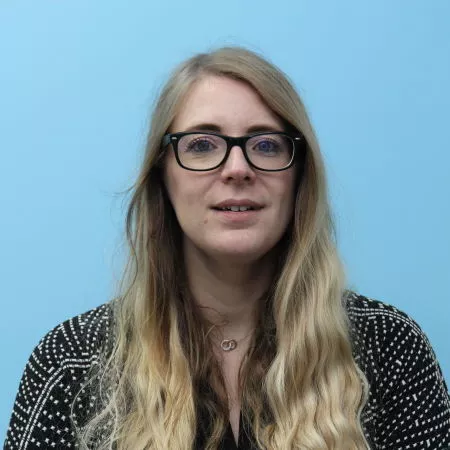 Author:
Amanda Hewer - Operations Manager
About Amanda Hewer
Having been at Vufold for around 12 years now, Amanda became operations manager after spending time in Customer Service, Sales, Order Processing and our Warehouse. Amanda likes that no two days are ever the same and believes her successful career stems from her keen interest in people, helping them achieve their goals and striving for constant improvement across all departments.
Read more about Amanda Hewer